Here is "Golden Lotus."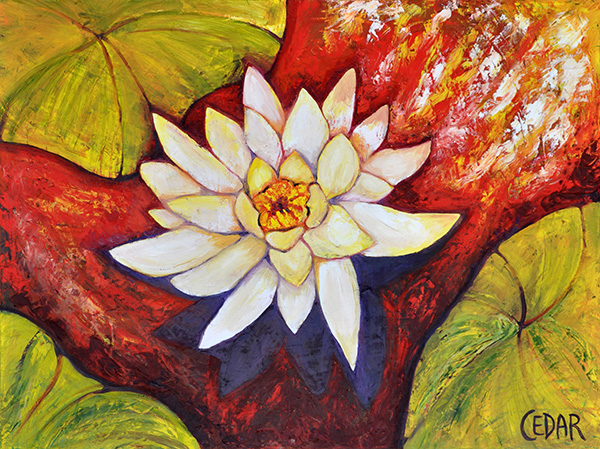 This is the largest Lotus painting I've done yet, 3′ x 4′! Bursting with color, this painting will fill a large wall.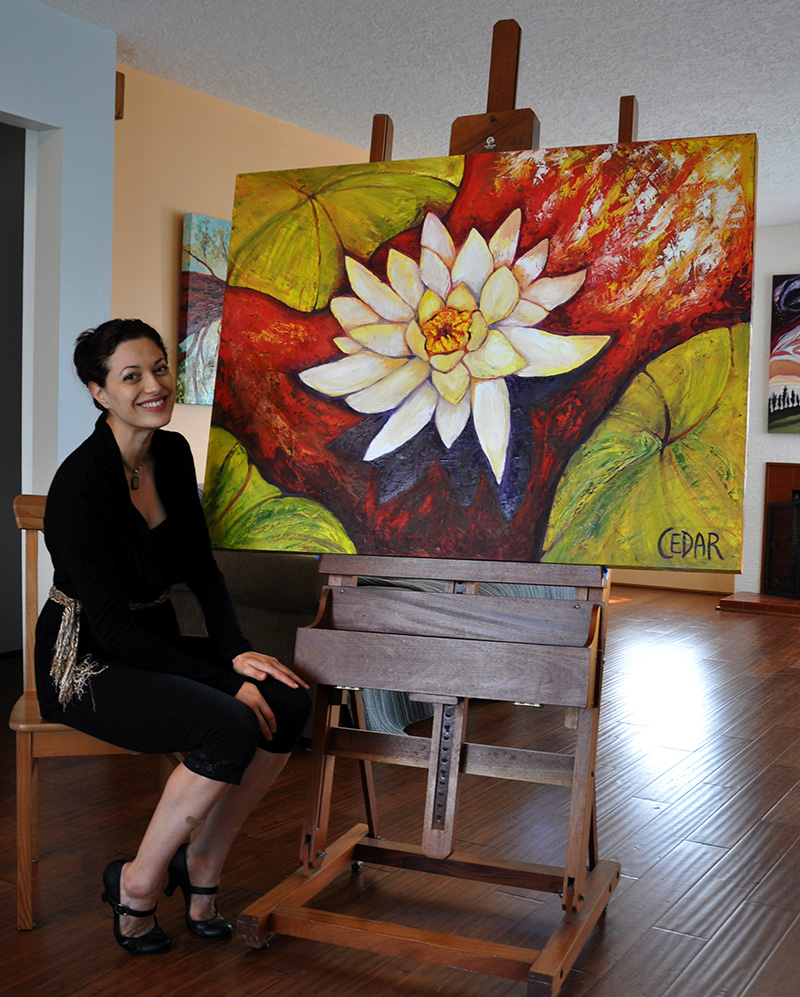 Most of my previous Lotus paintings have featured white or pink flowers. For this painting I wanted my lotus to be primarily yellow and gold. However, because of the way I've built up many layers of color, when you look closely, you can see many colors shining through: pink, purple, orange, red, and even tiny hints of green.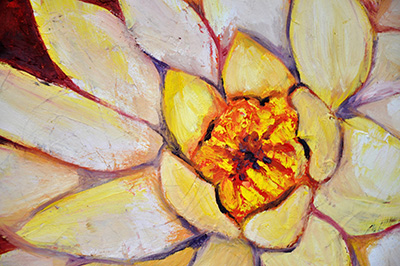 The background is rough and bold.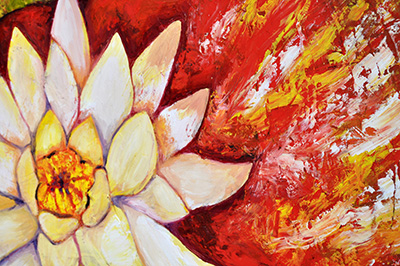 The shadow beneath the petals is a rich deep purple. The yellow-green leaves are enormous. It makes you feel like a tiny creature observing these majestic plants.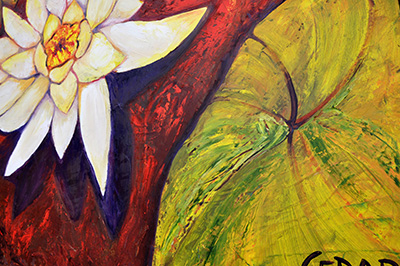 The painting continuing around the deep edges is particularly dramatic on this painting, because of the vibrancy of the colors.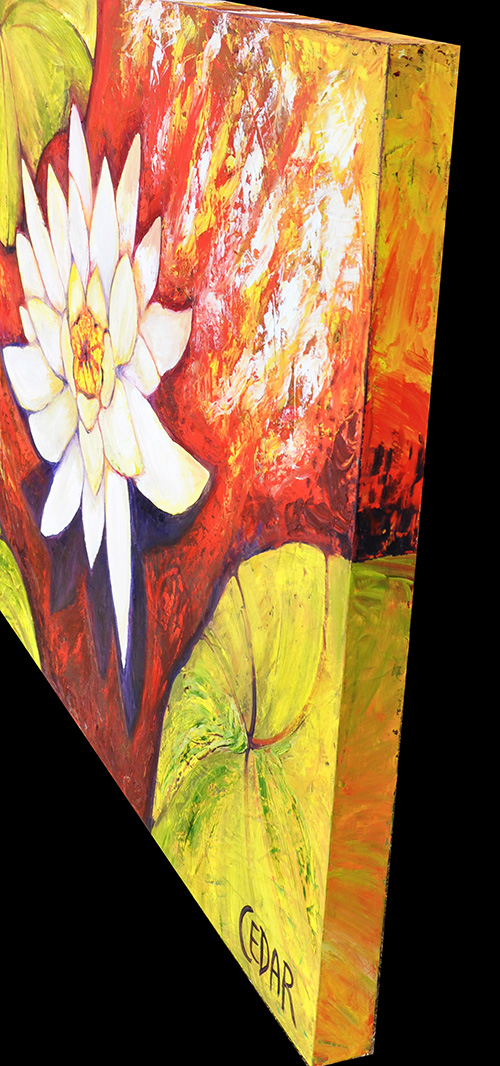 I love it! It will still be drying for a while, and I intend to enjoy it as much as possible before it heads on its way to hang in a gallery or someone's home.