Here is "Gentle Sunbeams," a 30″ x 20″ oil painting on canvas.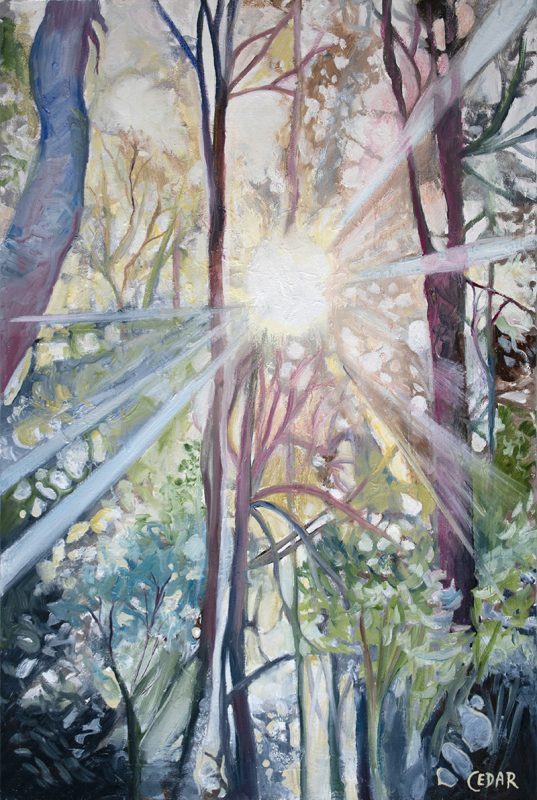 My photos from a hike in Tryon Creek State Park earlier this year inspired me to create this painting. This trail meanders through thick forest, with old and young trees growing together, many small intertwining branches in every direction, moss and vines climbing the trees, the millions of leaves all around winking like glitter when they catch the sun.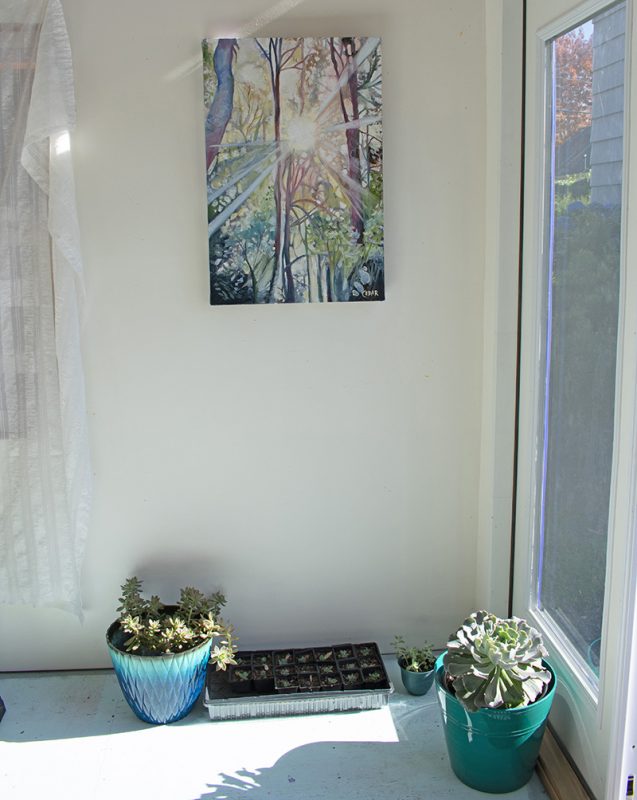 On this day, I was able to capture images of the sun's rays bursting through the dense forest, and used this imagery as a jumping-off point when composing the painting. Of course the finished painting, with its rough brush marks and color palette, is not a photo-realistic image.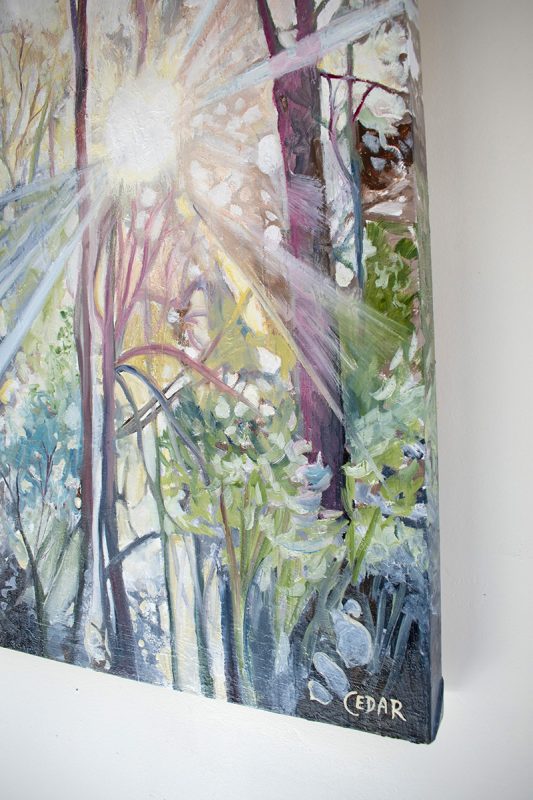 The image embodies the peaceful feeling of watching the rays of the sun shift through the trees as the soft glow of sunlight fills the space around you and the quiet of the forest calms your mind.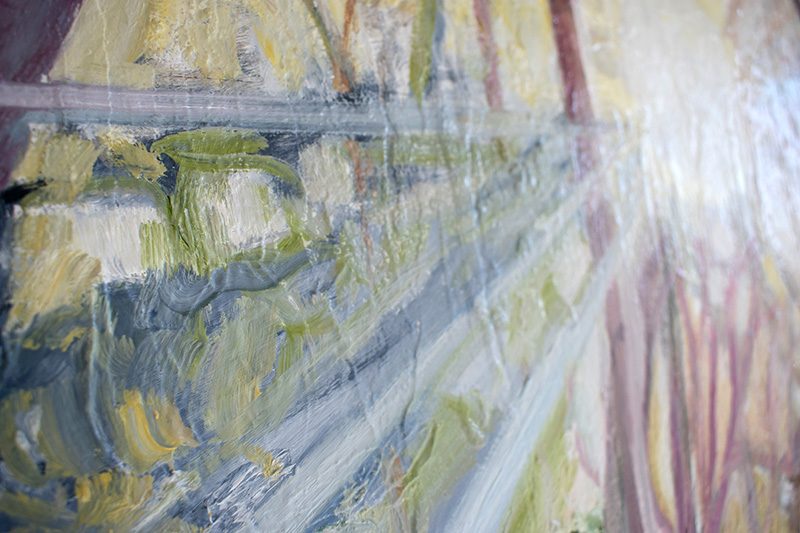 Our eyes squint involuntarily at the visual effect of the sun's bright white light washing out the details around it. The thickly textured details of the paint are best observed in person.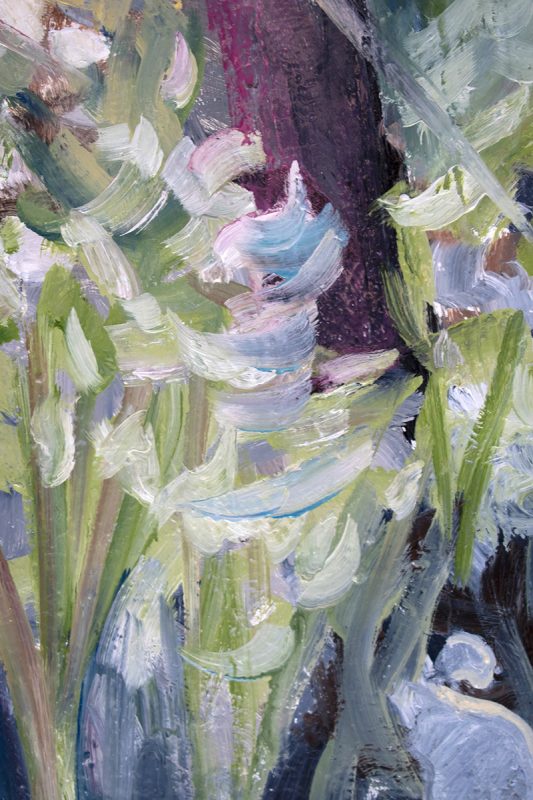 Up close, the painting looks quite abstract, a rough mishmash of shapes, colors and rough paintbrush strokes.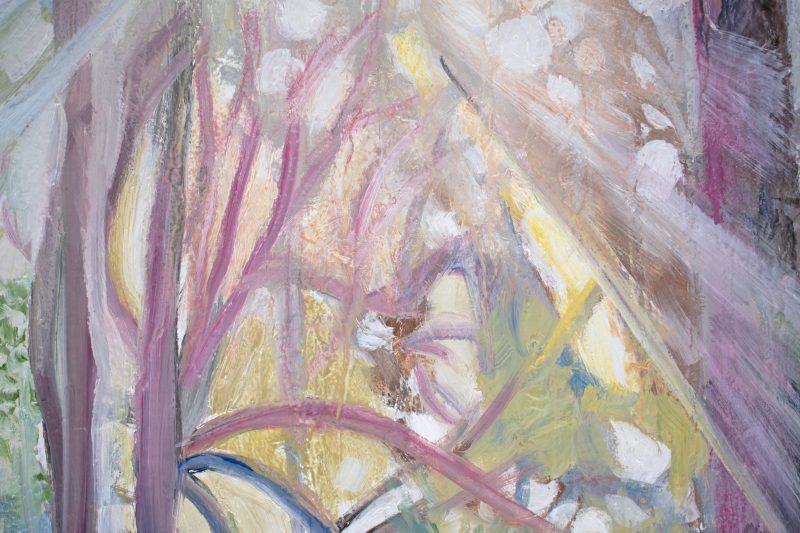 Busy lines and suggestions of the negative shapes of light shining through trees hint at the tangle of branches in the background. We get an impression of "forest" without the need for realism.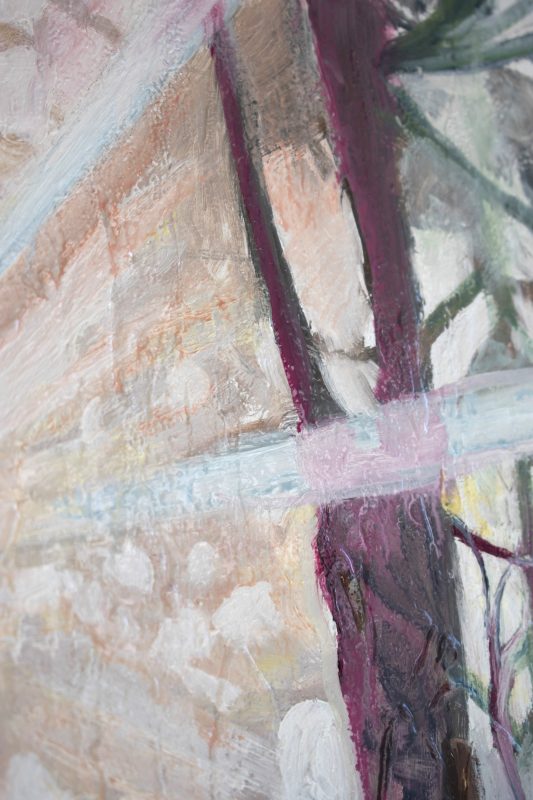 The soft pastel colors are soothing, and there are endless textural details to get lost in.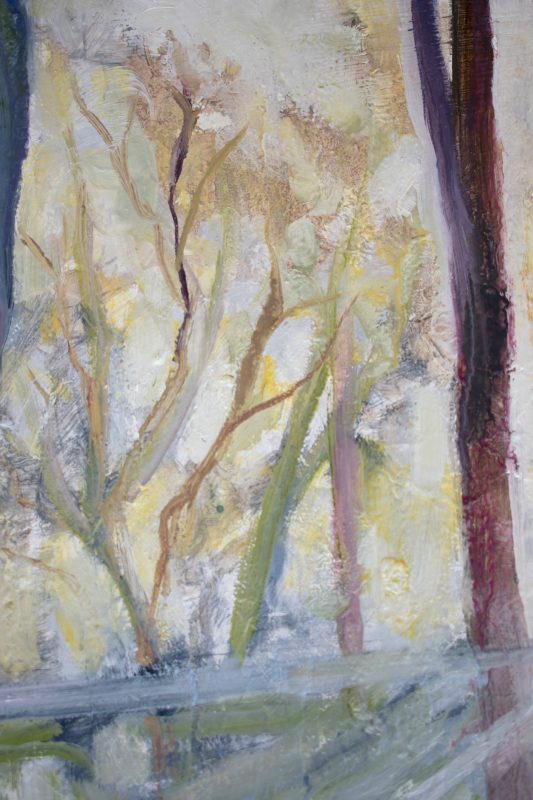 Shown here in the studio, I captured the painting with a real-life gentle sunbeam cast across the wall, the gleaming shaft of light from the clerestory window above barely touching the top corner of the artwork!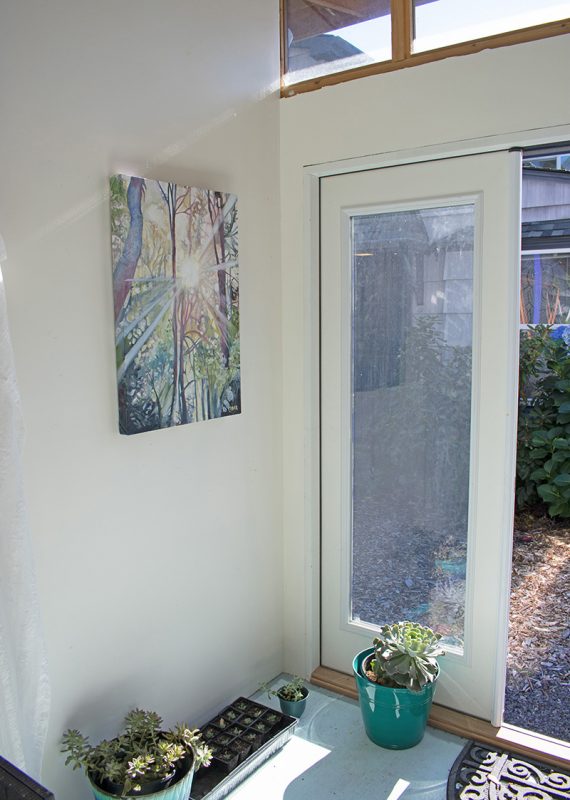 This painting brings brings tranquility to any space.