Here is "Spring Thunder," painted in 2006. It's a lush, happy, rainbow-infused painting.
In painting this landscape, I was intently focused on the theme of light-versus-dark in the sky, but unlike some of my stormy skies from the previous year, this sky, while full of action, also has a calm and gentle mood.
A warm, healing rain washes over the trees in the middle distance on the right, while the tree on the left is still standing in full sun.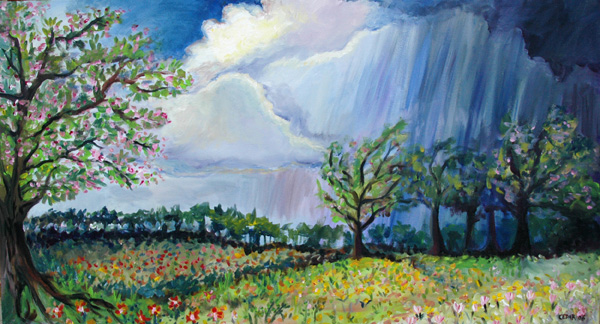 The sunshine lights up the fields of wildflowers with saturated color. All the trees are in full bloom–everything alive and growing.
You can't tell from this picture, but this painting has a dramatic scale, at 48″ wide.