Before I became serious about creating an entire body of artwork centered around trees, I had already discovered that I loved painting them.
There is a famous pair of baobab trees in Madagascar that inspired the theme of this painting. They intertwine sort of like this. Do a Google image search for "Baobab of Love" to see pictures.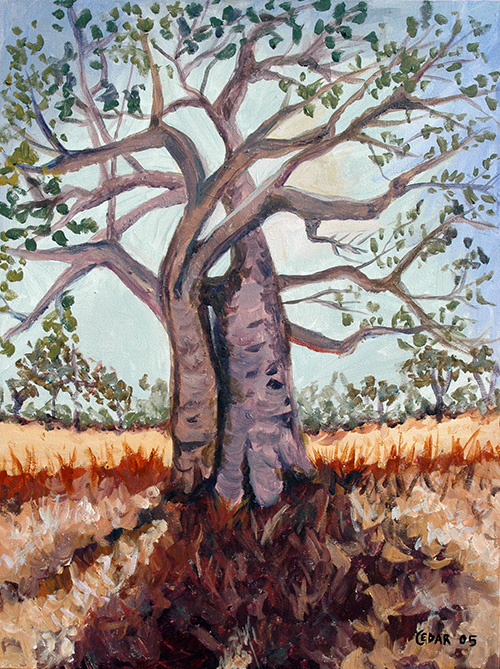 I do think this image of giant trees growing around each other is a great symbol for enduring love. Because of the rich symbolism in this painting, the image has been used a few times over the years in a symbolic context: on people's wedding invitations, and I believe once as the image on one couple's ketubah (Jewish marriage contract.)
Looking back on it 12 years after creating it, I still think it's beautiful.