This painting from 2006, inspired by a huge tree I used to walk by every day, outside the arts building on the campus of Goucher College, is called "Fall Jubilation."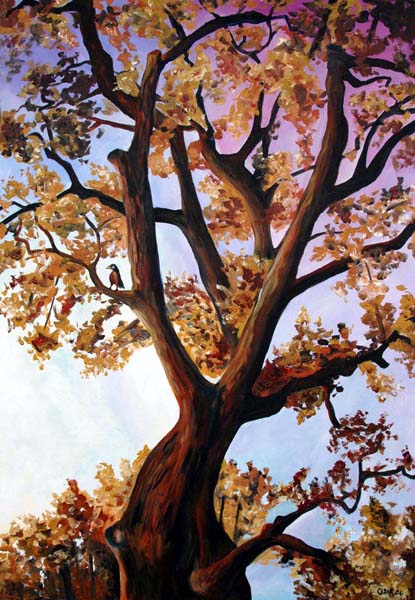 I added the little robin sitting on the branch on a whim. He's looking out at the viewer quizzically, sharing a gorgeous moment with us all.
Here's a video of me being interviewed that year, (hello, younger me!) where I talk about how I started with my photo of a green summer tree, and used Photoshop to turn the colors autumnal.