This 2005 painting, done as a commission from a photo, was a fun and challenging portrait for me to do.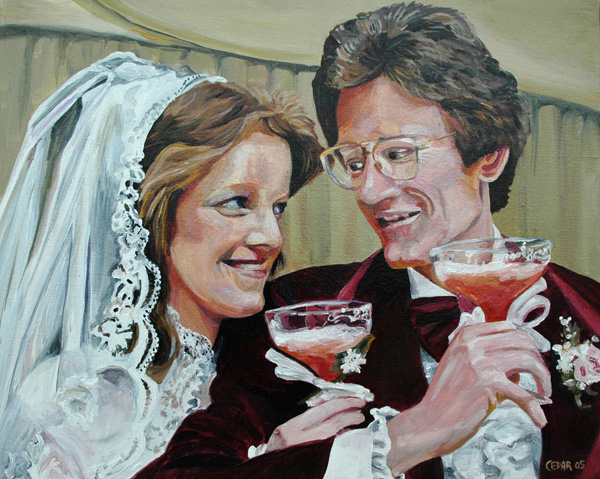 The styles are so very 70's! I love their smiles and the looks on both their faces. I can see why the client wanted this image captured forever as a painting.
Although I'm not a regular portrait painter anymore, having since been compelled more strongly in other artistic directions, I'm thankful for all the past experiences I've had painting people.