Here is "Forest Perspective," 36″ x 12″.
It's been shipped off to a client in Utah who commissioned this piece to be given as a Christmas gift to his wife, and I can finally share it now that Christmas has passed!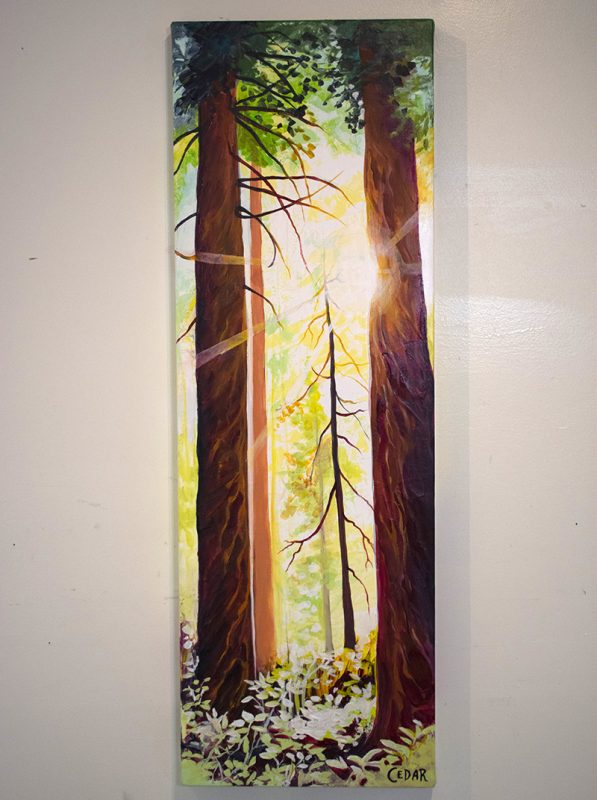 The client wanted a vertical painting of these specific dimensions, inspired by the giant sequoias in Henry Cowell State Park near Santa Cruz, CA.
He liked the colors and mood in my previous paintings Liberty and Three Giants, and he had his own reference photo he wanted me to use for inspiration as well: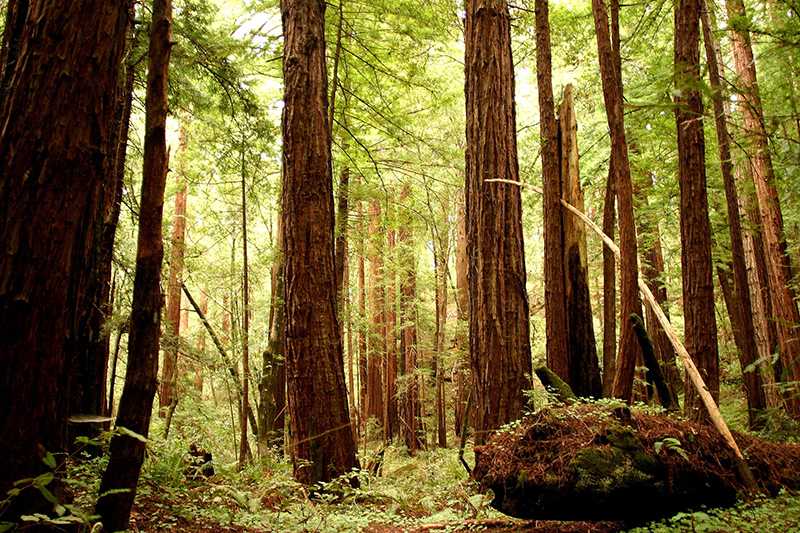 I was inspired by the two tall trees in the center of his photo, and how the space between them was filled with light, with the smaller trees in the background being bathed in golden sunlight.
Here's a time lapse art demo showing my painting process:
I brought some of the shapes of these trees into the painting, especially in the way their branches fanned out, while creating a new image true to the artistic style and vibrant colors I had in mind.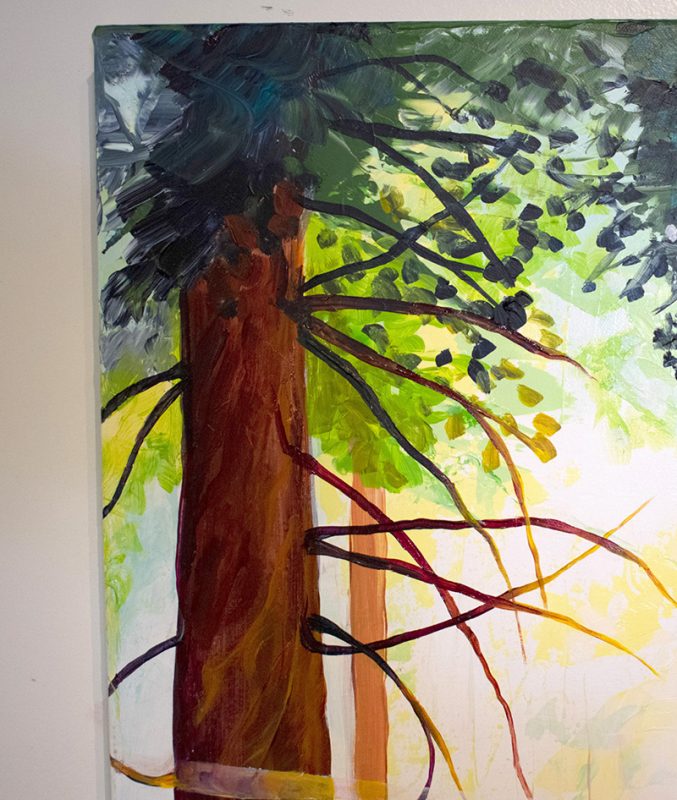 In the painting, I elongated the two tall trees to fill the 3-foot tall vertical format of the canvas. I added in my trademark brilliant sun, bursting around the edge of the massive redwood tree, the light filling the space in the center.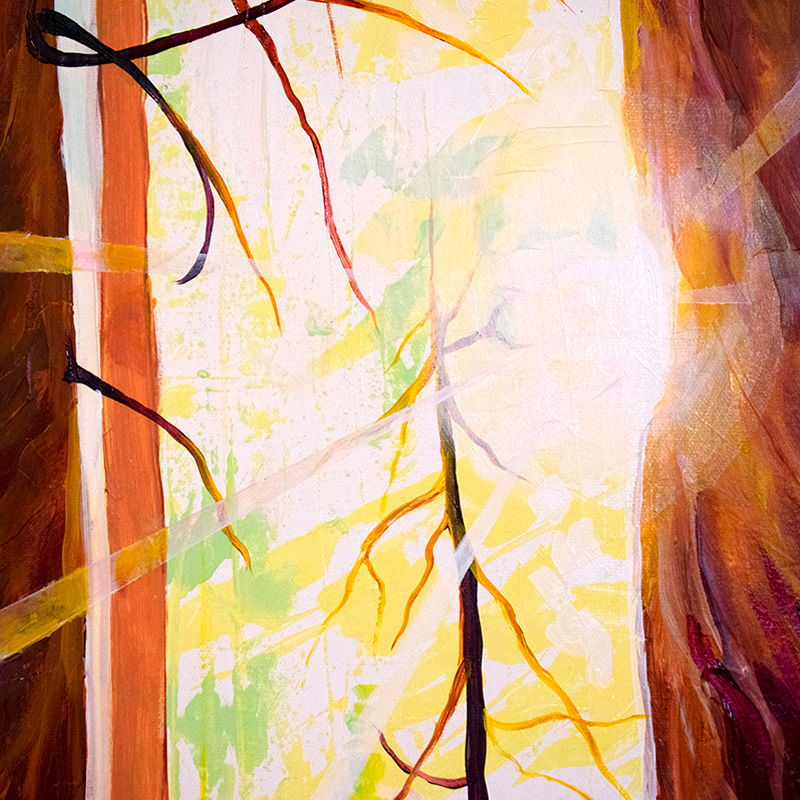 In the background, bright sunlight fills all the negative spaces between the trees and branches.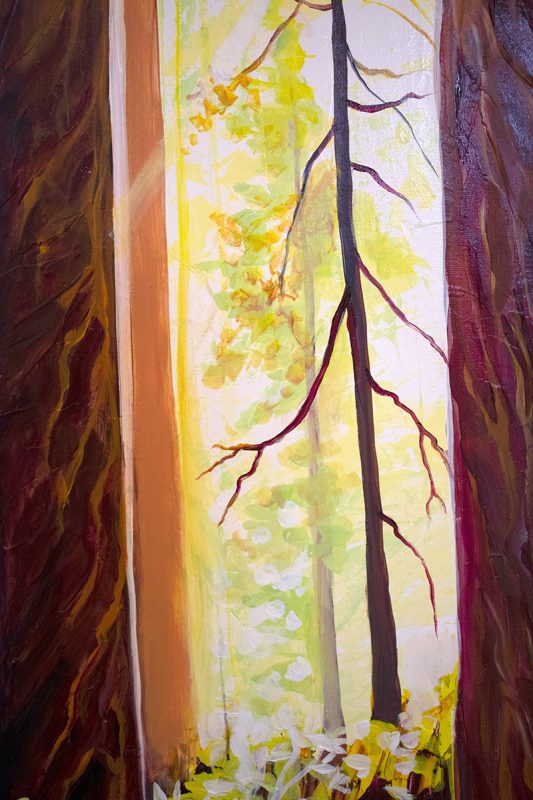 This quality of light continues into the details of the foreground, where the leaves and brambles on the forest floor are glowing in the sunshine. Vibrant yellow and magenta add to the joyful, energetic feeling of the painting.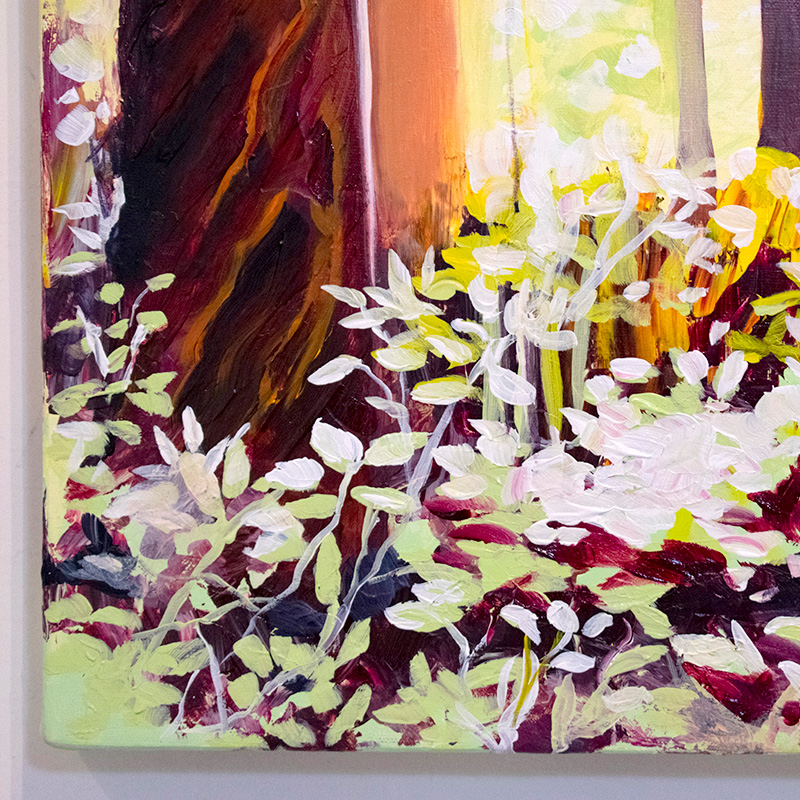 You an see by the work-in-progress at an early stage, shown here, that my goal was to make a painting that felt lit from within. I established that glowing quality of sunlight from the start, and carried it through the whole painting process.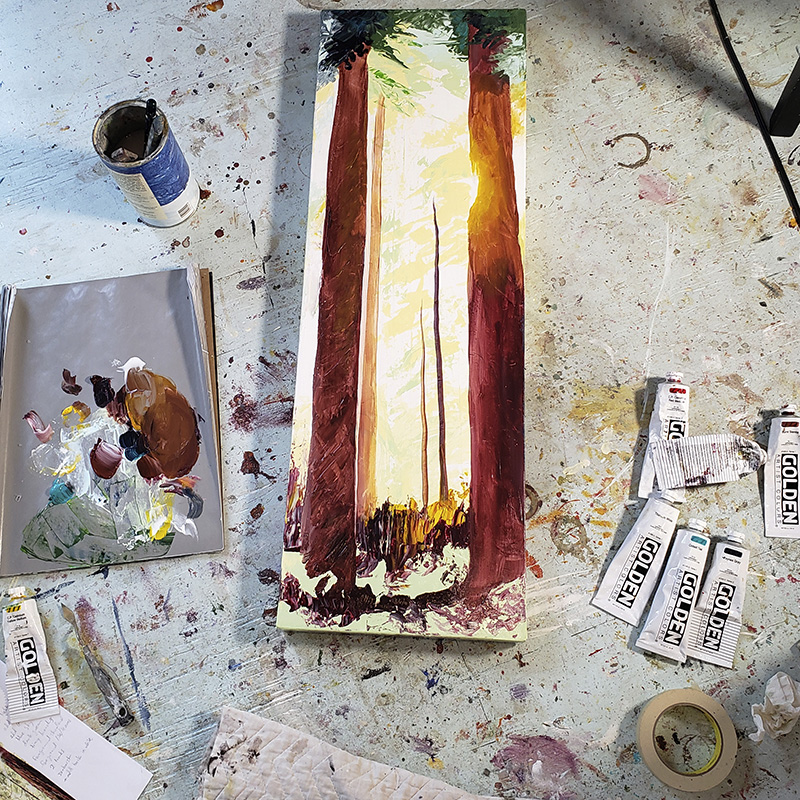 I did much of the painting with a palette knife to achieve a very thick surface texture in the paint. I used molding paste in the underpainting to make the texture particularly thick on the two large tree trunks.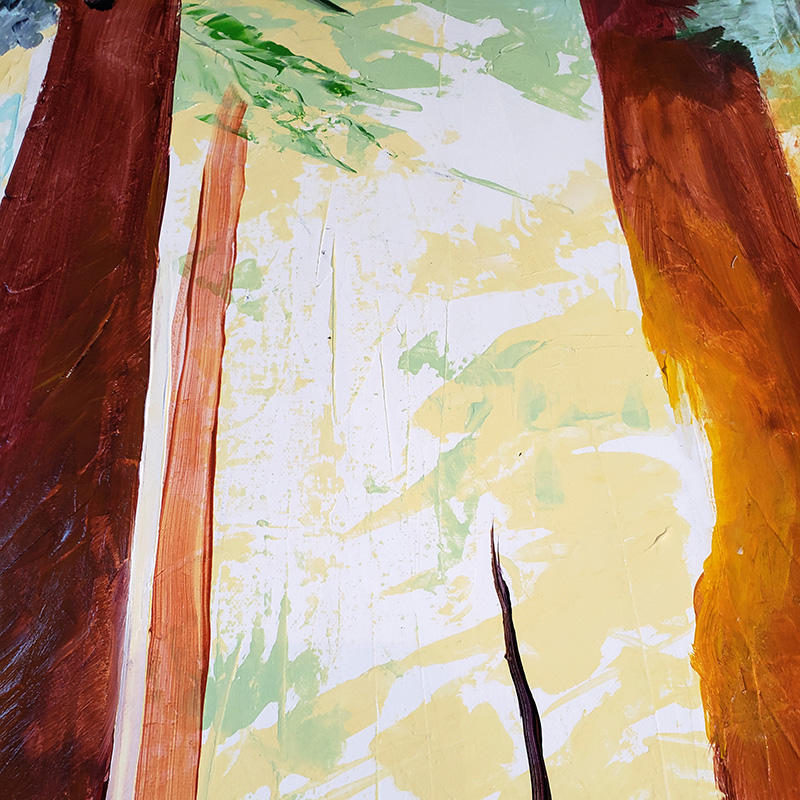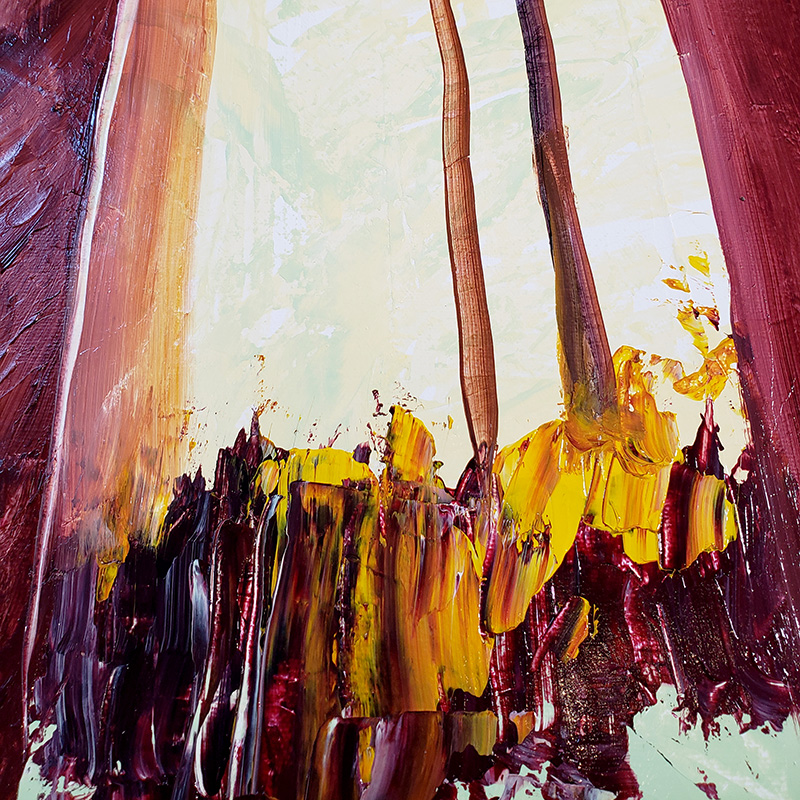 This painting of the joyful yellow sun filling all the space in the forest, between enormous trees that tower over our heads, is just the thing to bring a sunny feeling into a dark winter.