Here is a new piece of forest art for you: "Clean Air."

This painting is the newest of my recent work which shows bursts of sunlight shining down through the tops of tall trees! These new paintings are beginning to break away from the rest of my "Looking Up" series, as the focus has shifted away from the beauty of the trees alone, to include the bright light of the sun.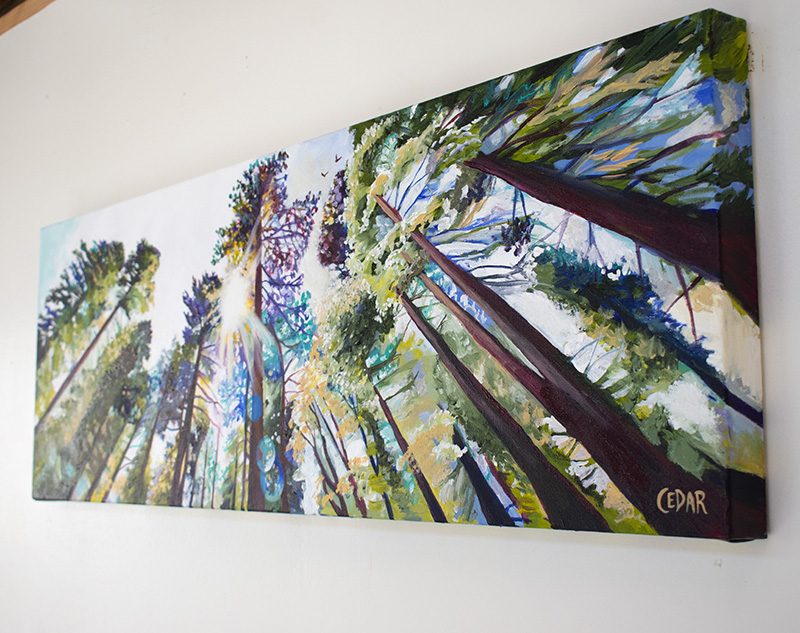 Because this forest art is 12″ x 36″, a panorama format, we have a broad view of the trees spread out before us, making us feel like we are actually standing in the middle of the woods.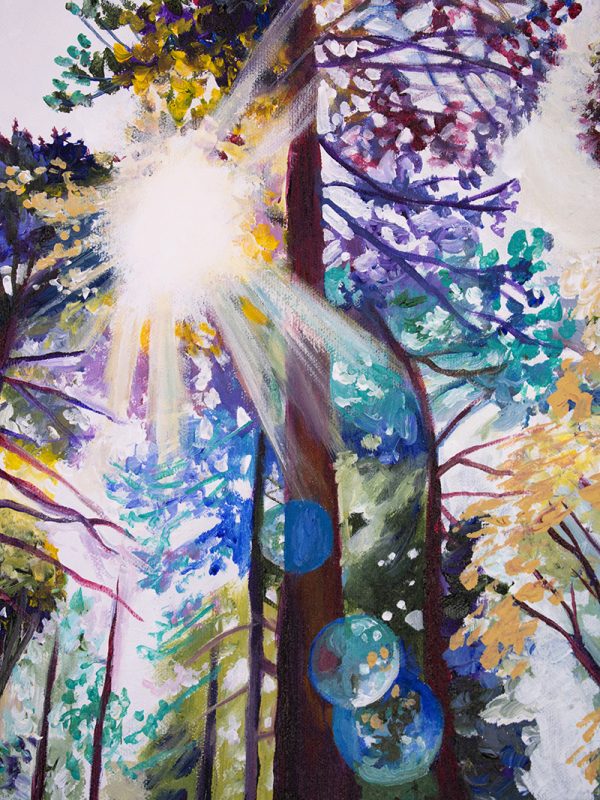 In the center, the sun bursts through the trees. Teal orbs of light fill our eyes with a glowing lens flare effect. As we take in the beauty of the scene, worries melt away.
Also adding to the light, easy mood are a pair of faraway birds soaring freely through the sky above the treetops.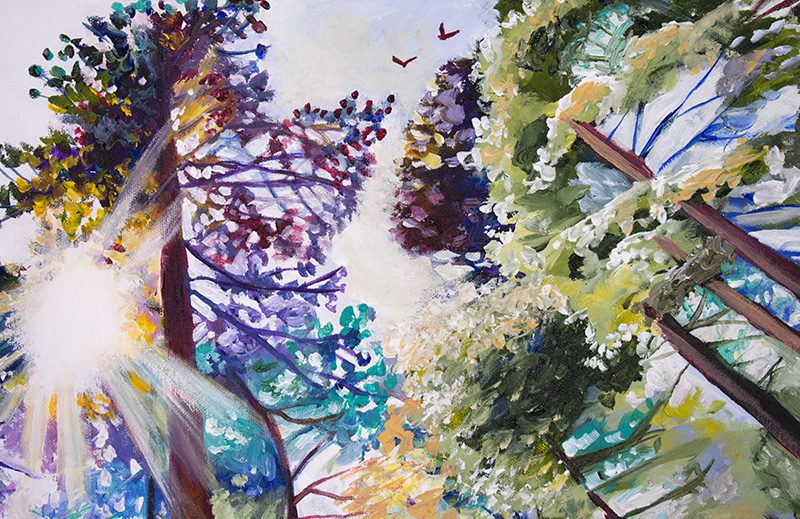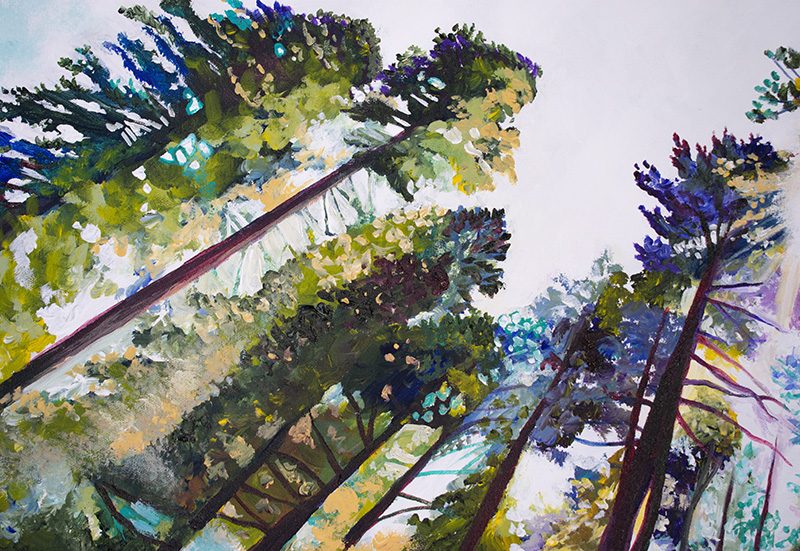 Like a real forest, the canvas is filled with lush green colors, fresh and alive. As a result, the image when hung on a wall is like a window to the outdoors.
Above all, this forest art brings the feeling of warm yellow sunshine pouring down as you breathe in fresh air on an afternoon hike through the woods.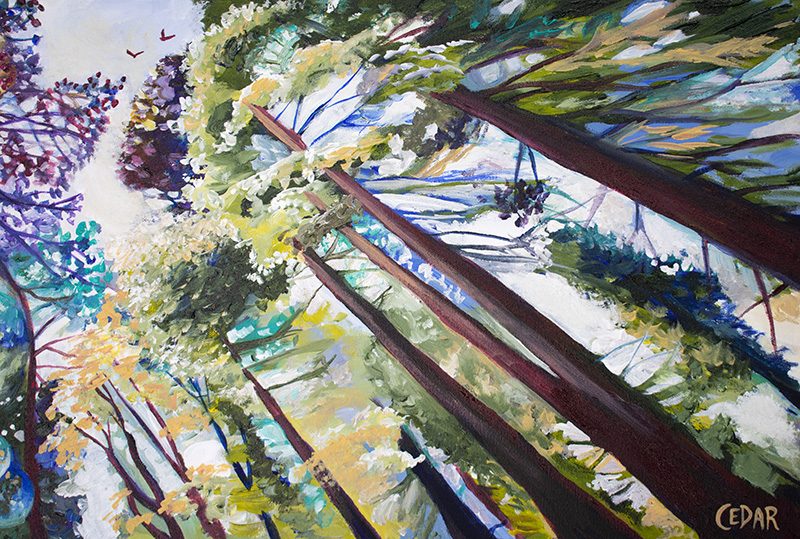 Enjoy this quick time lapse of me creating this painting!