My Lotus series explores the bold simplicity and deep symbolism of lotus flowers. Lotus flowers symbolize many things, including divine beauty, purity, love (romantic & non), faithfulness, and expansion of the soul. Buddhist and Hindu art often features them.
The lotus is a metaphor for the light of the human soul transcending the darkness that surrounds it. It grows out of a mucky, scummy, vile swamp but is pure, clean and vibrant, perfectly symmetrical, delicate and fragrant.
My inclusion of various pond creatures—frogs, fish, and dragonflies, as well as occasional whimsical floating bubbles, are my way of showing that spiritual themes need not be serious, but can be contemplated from a joyous, child's perspective.
The Lotus series is striking and elegant, painted in opulent tones of ruby, ivory, sage green and gold. Red is a common thread throughout the whole series. This gives the paintings a feeling of boldness and lively energy.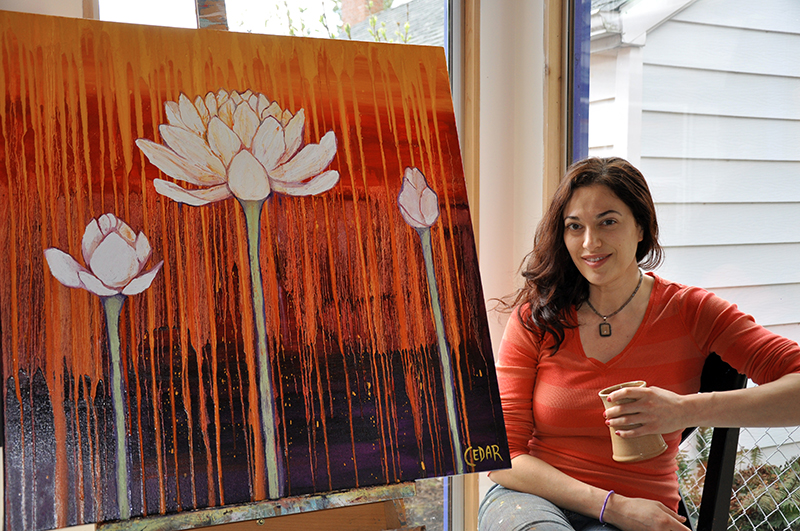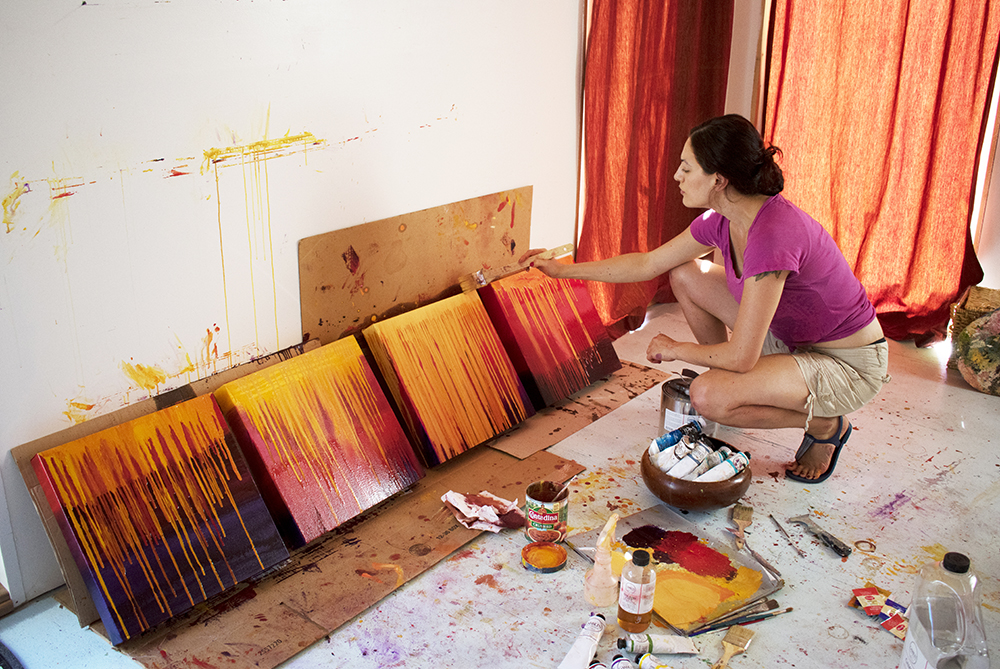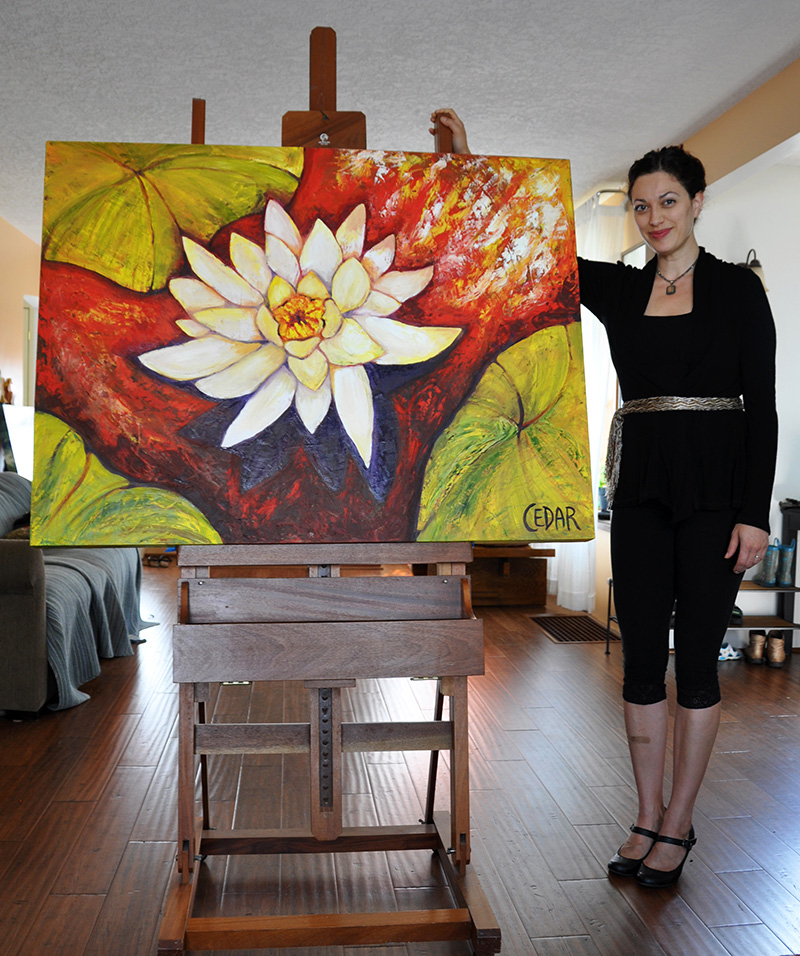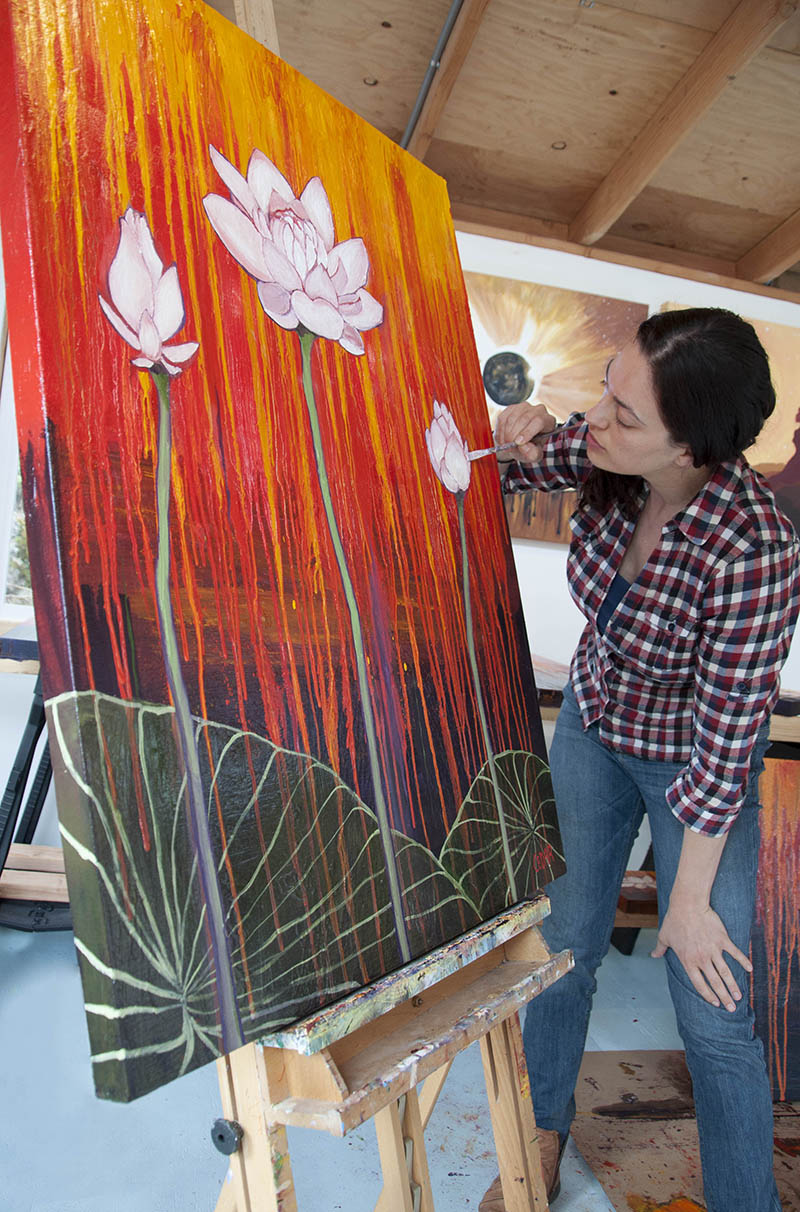 The Sunflower series began the summer I started growing sunflowers in my garden. Through seed catalogs, I soon discovered many varieties of gorgeous sunflowers with fascinating names. These paintings have a bold, modern look and are painted in vibrant oil colors with thick texture.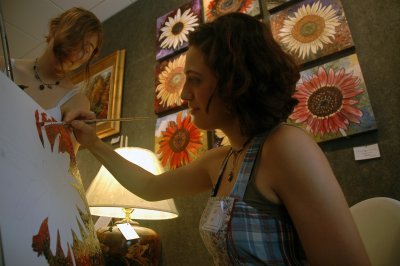 The Sunflower Heart series is abstract and not botanically accurate. They're based on real flowers, but are not so much about realism as they are about getting lost in the exquisite patterns in the hearts of my own personal fantasy sunflowers. The vibrant colors command your attention immediately, while the intricate details ask to be examined more closely.