Here is "Fall."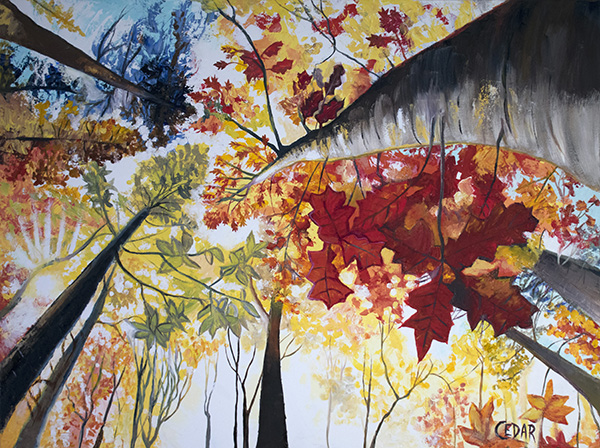 This painting is full of the vibrant red, orange and yellow colors of autumn leaves in the forest.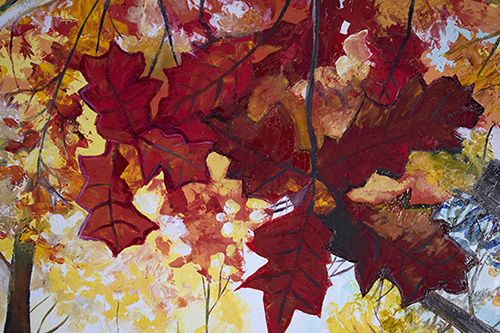 Sunlight bursts through the colorful foliage from the bright sunny sky in the background.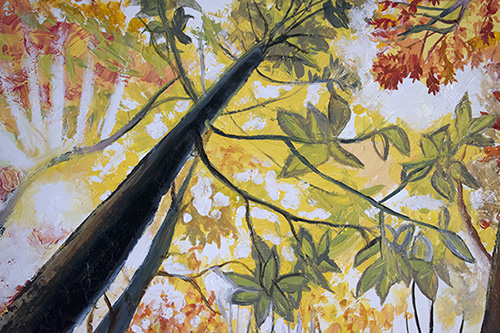 The deep blue in the top left corner serves as a complementary color to the warm oranges, bringing out the full spectrum of warm colors in the fall leaves.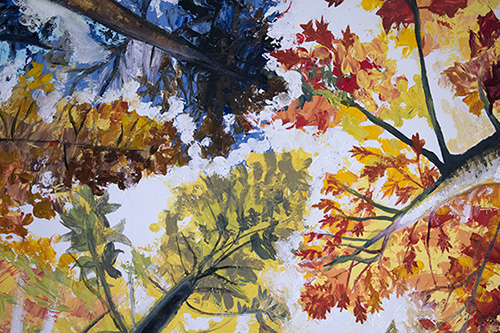 Warm light filters through from the background, permeating the whole space.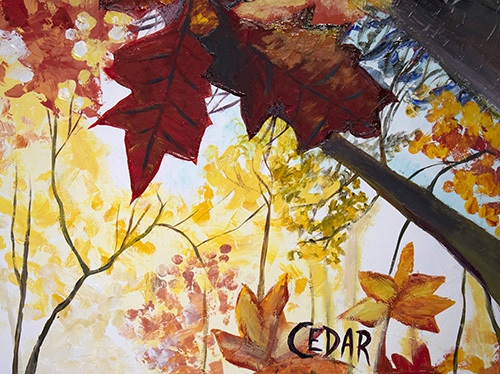 There is a high contrast between the bright white sky and the dark tree trunks in the foreground.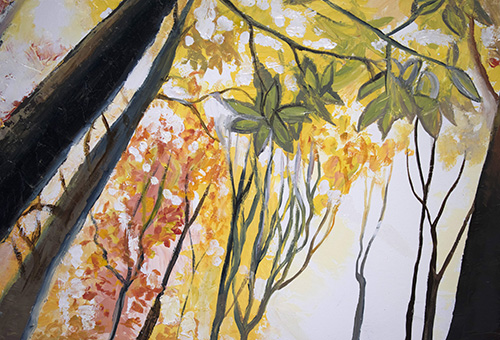 The trees viewed from below create a dizzying perspective as they tower into the sky above.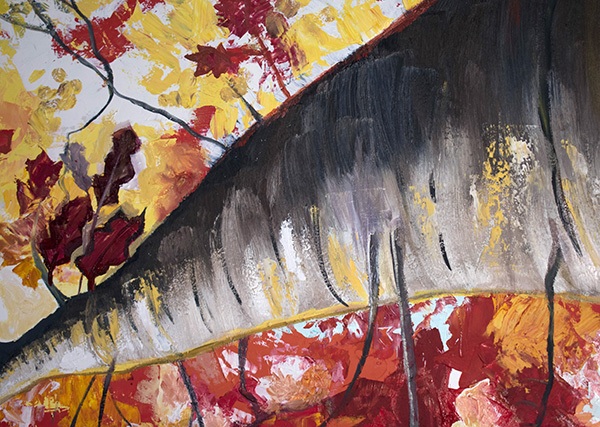 The painting continues around the deep edges of the wood panel.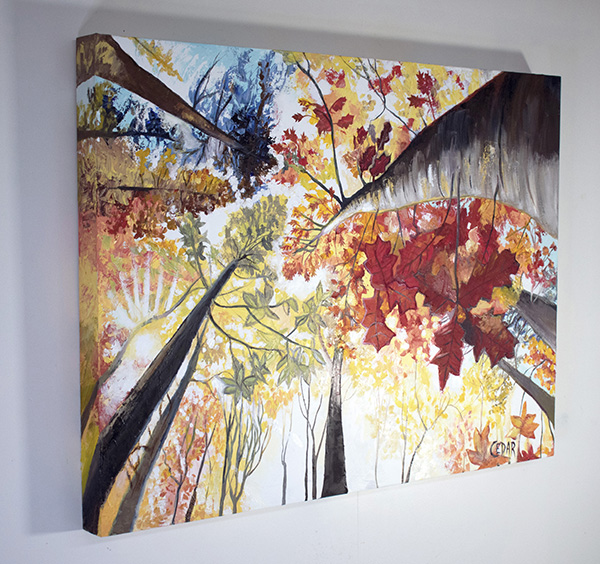 The design, light and colors work together to bring the glorious feeling of a perfect fall day into a large painting on the wall!