This painting, "Fall Confetti," is a celebration of fall!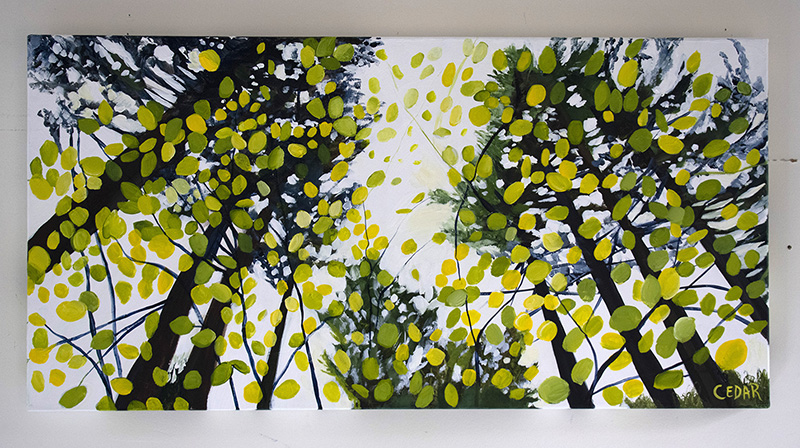 The little round leaves filling the whole canvas look like confetti tossed into the air.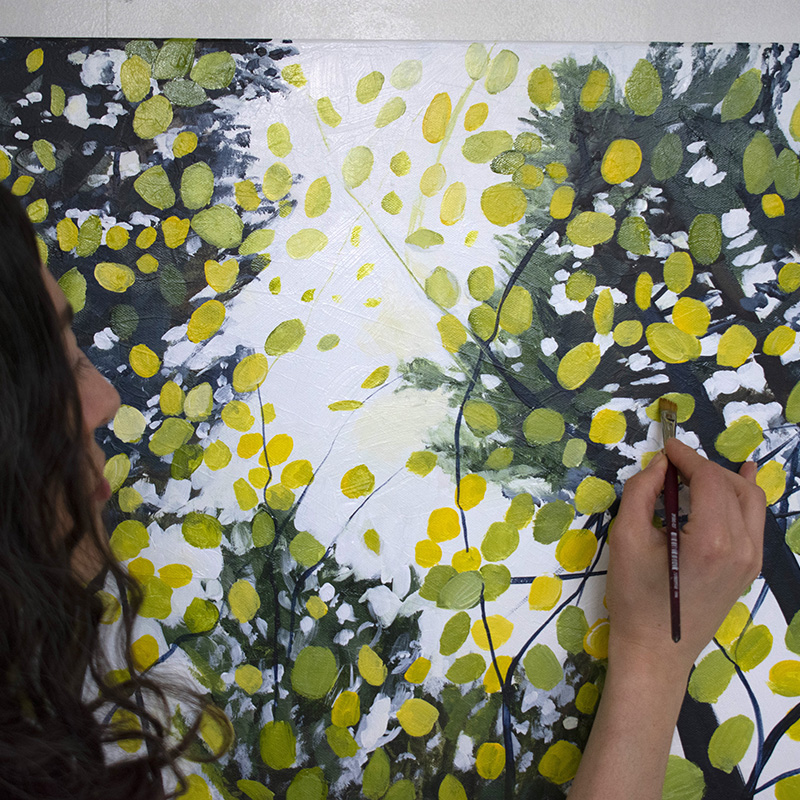 The image is green-upon-green.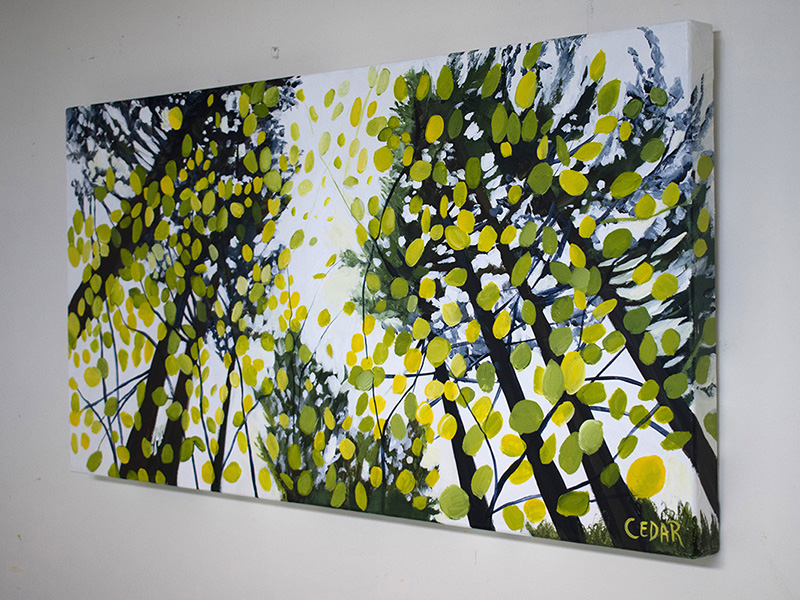 There is a cluster of dark green trees in the background, standing on either side of the bright open sky in the center.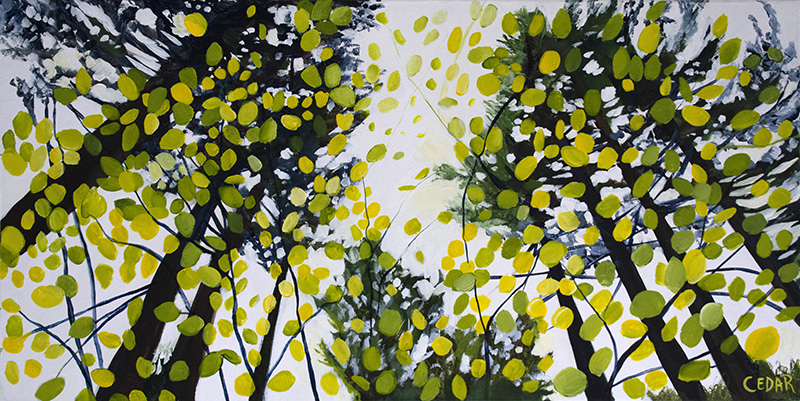 The small neon lime and yellow leaves in the foreground are contrasted against that darker green of those trees in the background.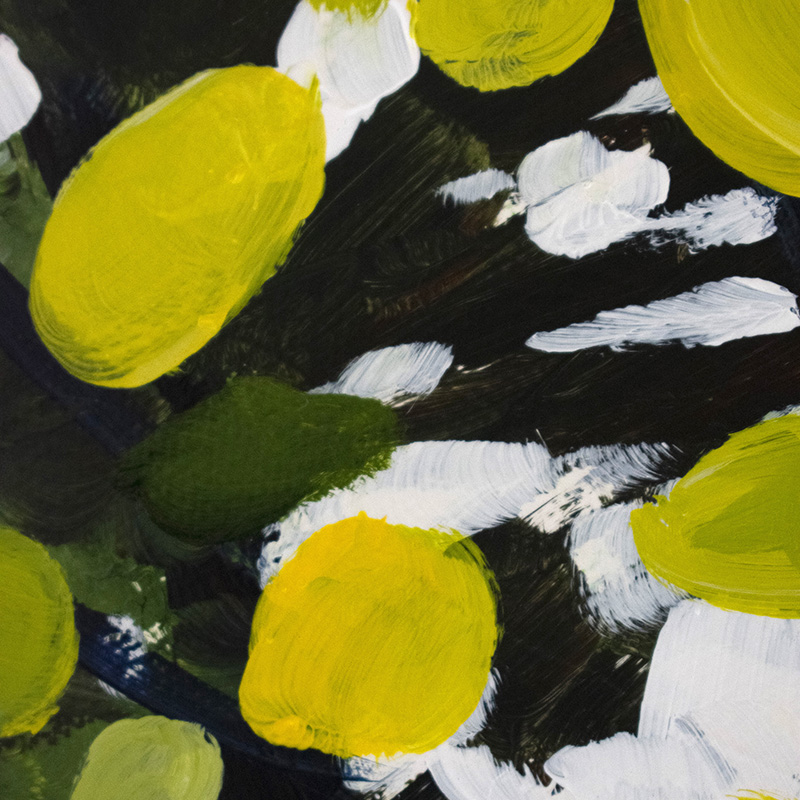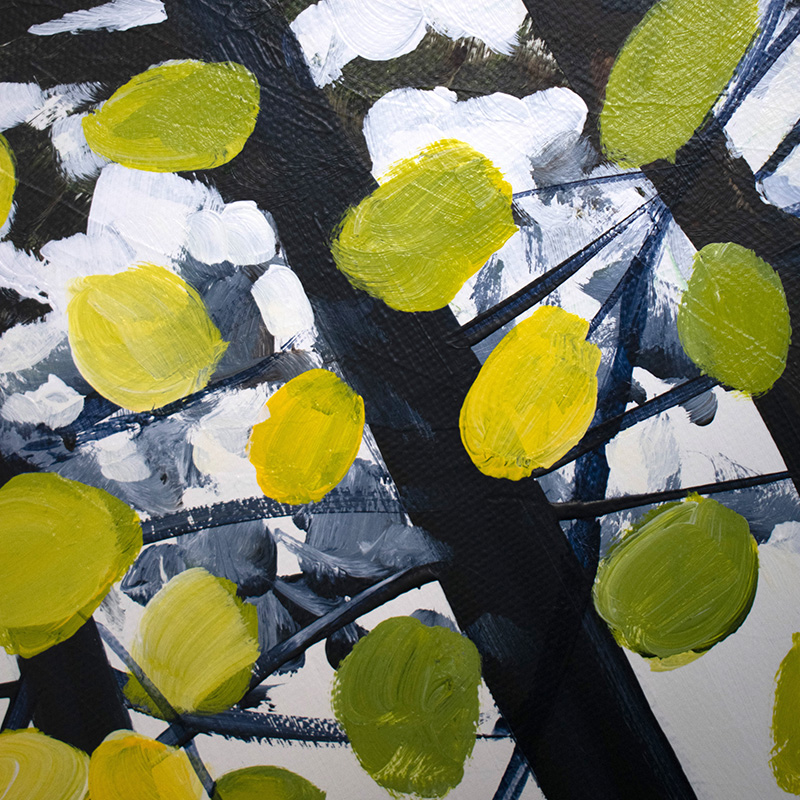 Behind the whole scene, the dome of the sky is full of white light.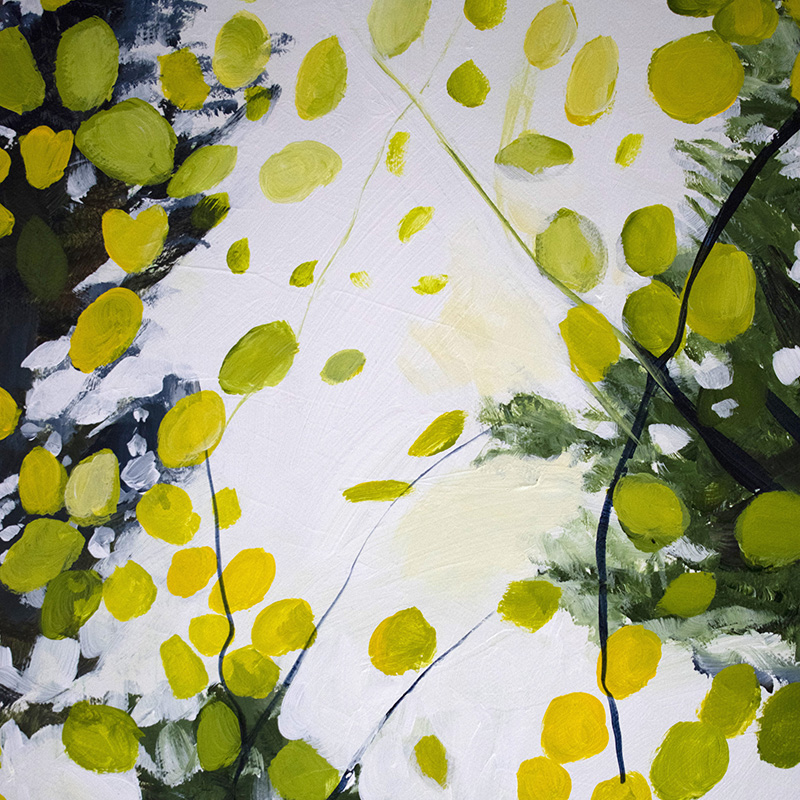 With the thicket of twigs and countless tiny leaves, and the many dots of white light shining through from the sky, the image is quite busy in a way.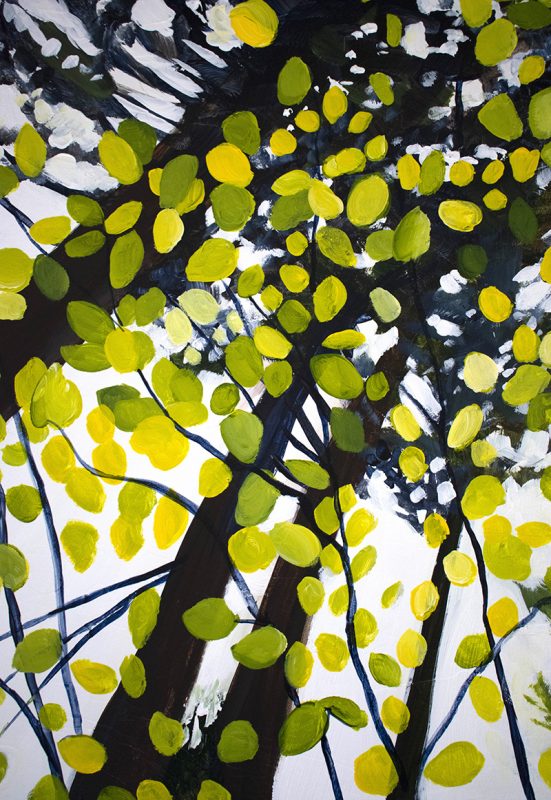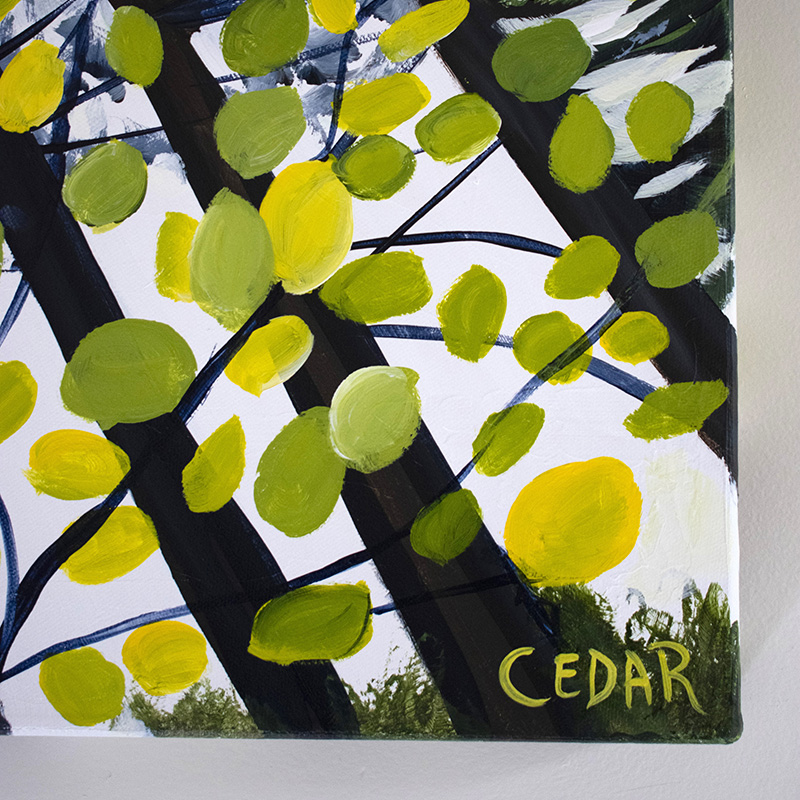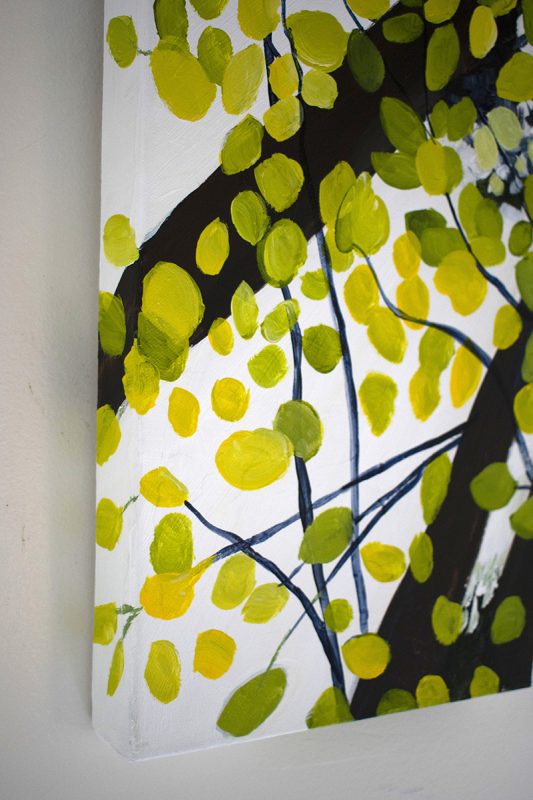 But at the same time it is a calm and grounded image, with its simple color palette of yellow, green, black and white.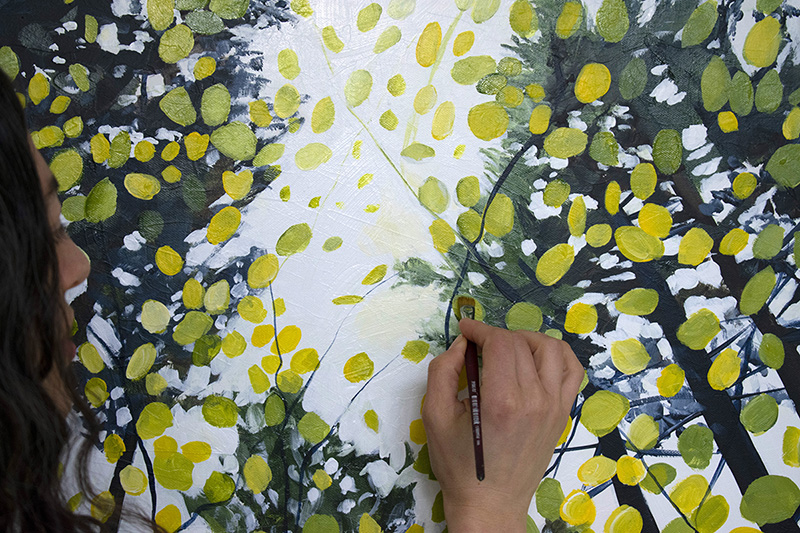 The trees and leaves follow a pleasing symmetrical curve around the open space of the bright sky in the center.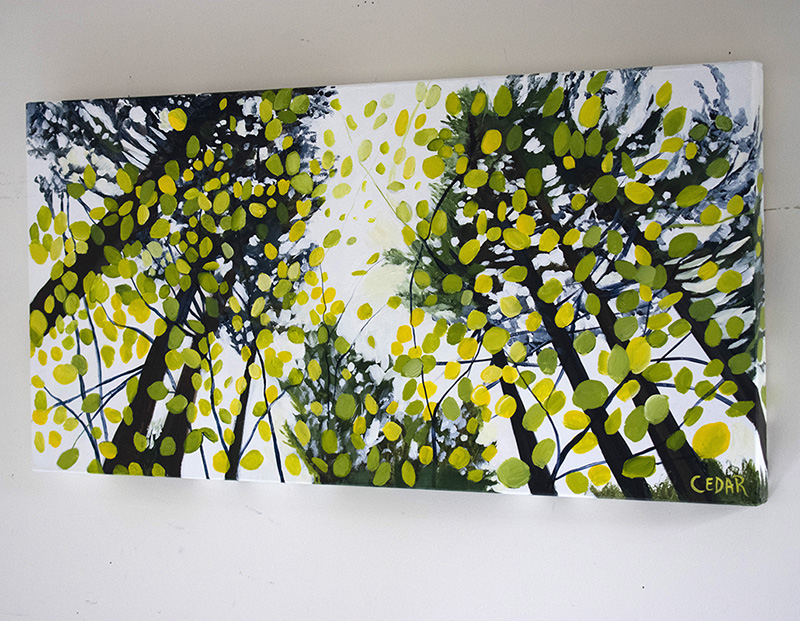 When you step back from the details to look at the painting from across the room, you are simply standing in a forest looking up into the sky, past the fall leaves in the foreground and up into the taller trees far away.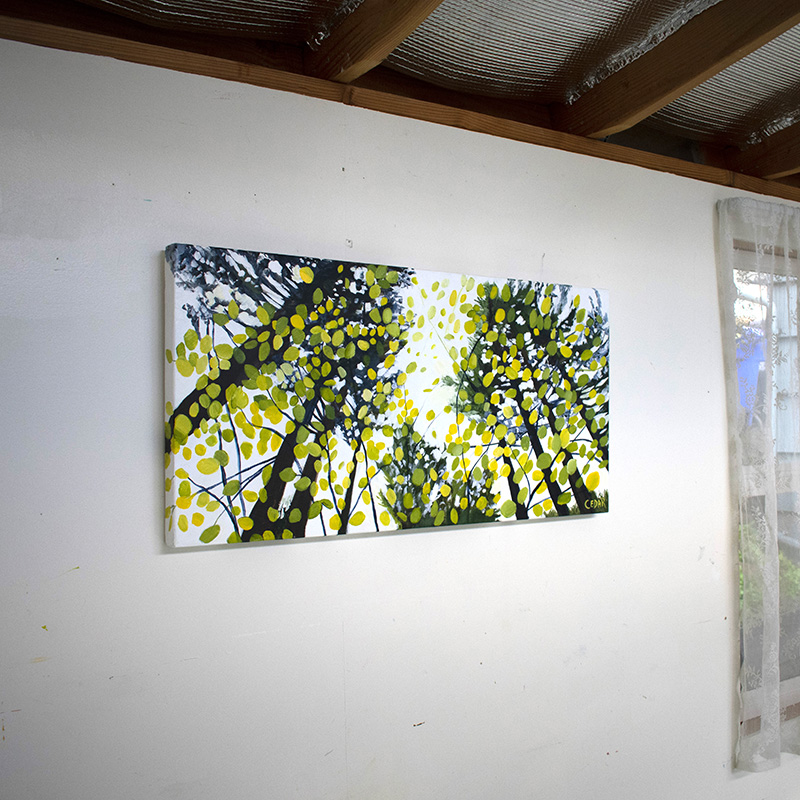 Thank you to my friend Wesley for letting me use her amazing photo as inspiration for this painting.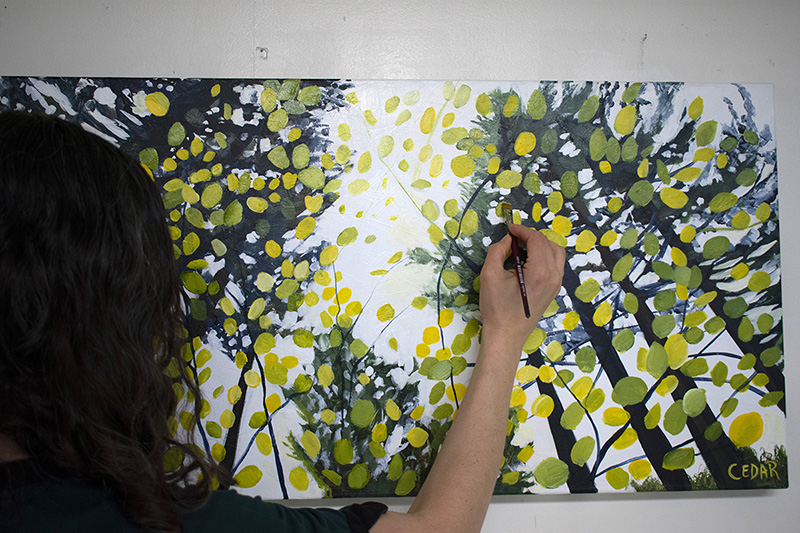 Contact me if you're interested in purchasing the original or a print.