This 12″ x 36″ panorama-format original oil painting on canvas is called "Evergreen Spectrum."

The sun breaks through the tall trees with a blinding beauty.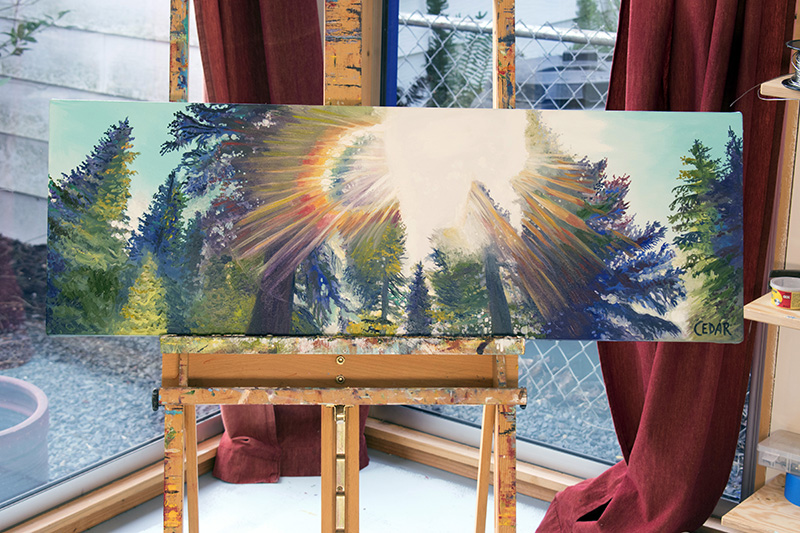 Every color of the visible light spectrum shines in the brilliant rays that fill the whole center of the canvas.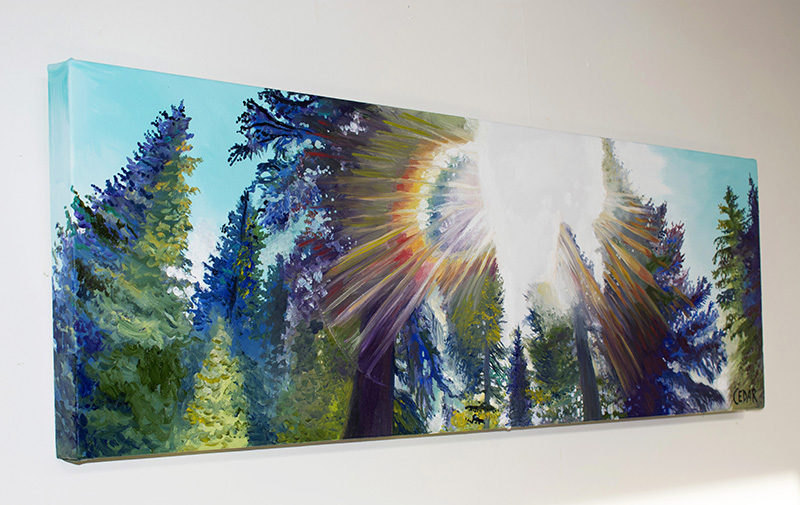 The trees are giant sequoias and other magnificent, huge evergreens.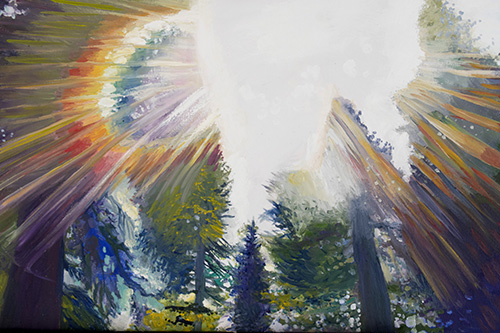 The brilliant sunlight filling the blue sky is a pure white light, obliterating the details of the foliage in front of it.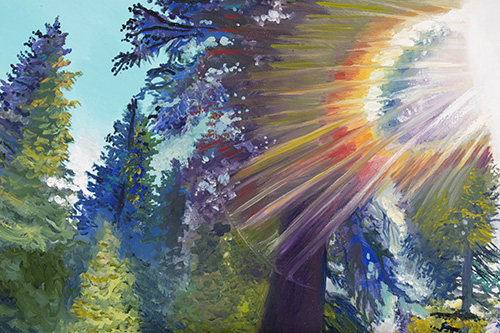 Tiny details of tree branches can be seen in the distance.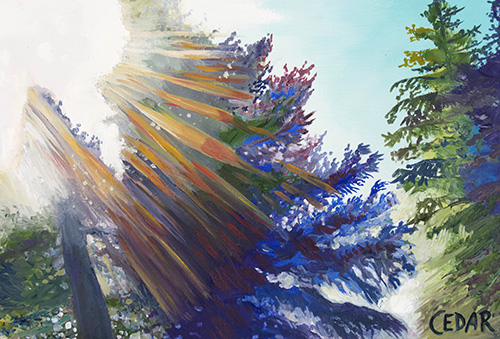 The painting continues around the deep edges of the gallery-wrapped canvas, so it is ready to hang without the need for a frame.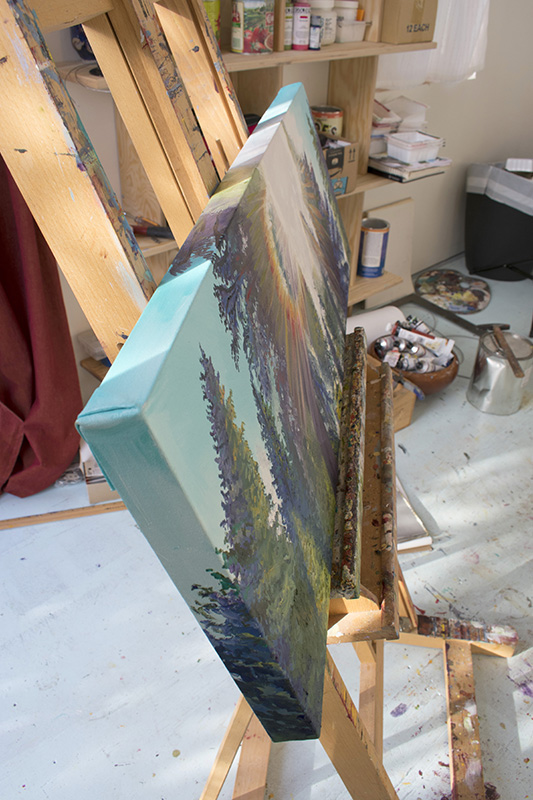 This beautiful rainbow-filled forest painting brings an image of nature's beauty and a feeling of wonder indoors!