Here is "Eclipse With Pelicans."
The moment of the solar eclipse is witnessed by the pelicans flying through the golden sky, and by the people in the tiny faraway sailboats perched on the water.

The dark disk of the moon hangs in the middle of the sky, blocking out the sun except for the razor thin bright white corona peeking out around its edges.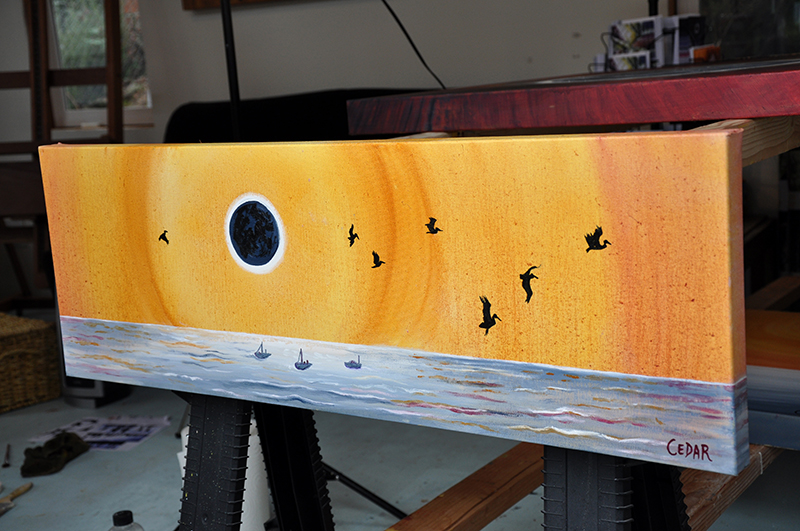 The birds are shown in silhouette, each one forming a unique shape in mid-flight. The ones that appear larger are closer to the foreground.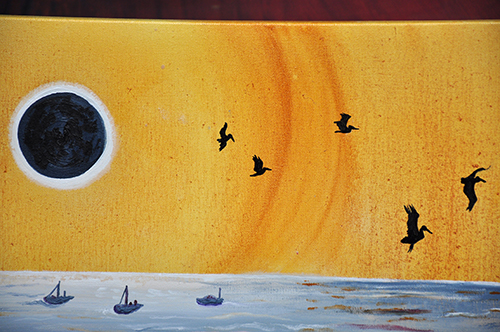 To the left of the eclipse flies one solitary pelican, separated from the rest, giving an interesting asymmetry to the composition.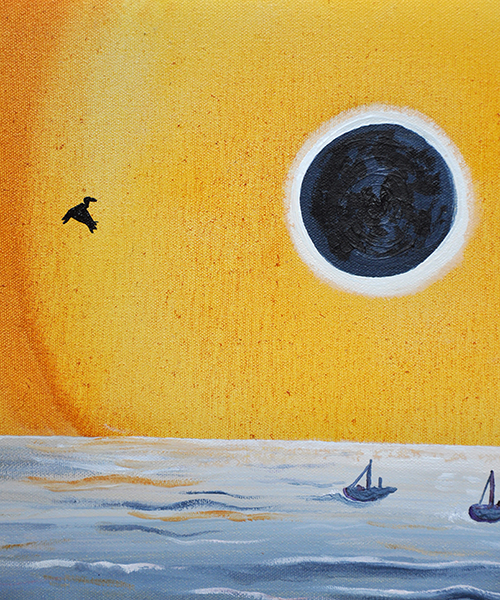 The sky is a glowing golden yellow, darkening to a peachy orange-pink further away from the light of the sun's corona. You can faintly make out the tooth of the canvas fabric under the paint. The pigment forms speckled patterns throughout the sky.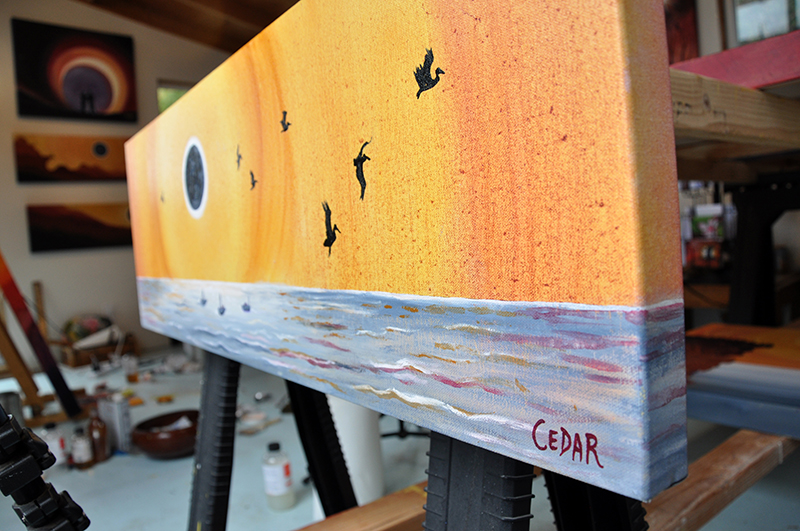 This panorama-format painting is 36″ wide, but has the feeling of an even larger painting because of the expansive horizon stretching across it.