In contrast to my last painting reminiscent of the Blue Ridge Mountains, this painting, "Eclipse From the Precipice" is more reminiscent of the desert mountains of Arizona. A lone intrepid hiker stands on the very edge of a cliff looking out at the moment of total eclipse looming huge in the glowing sky.

You can see the lovely texture of the paint on the mountains, wax-thickened oils applied with palette knives, as opposed to the smooth texture of the sky, painted in thin oil glazes with a large brush.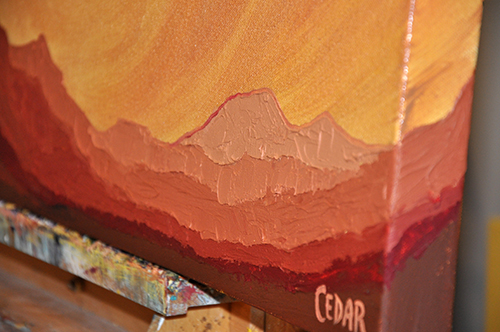 Because of this, looking at this painting is a much richer experience in person.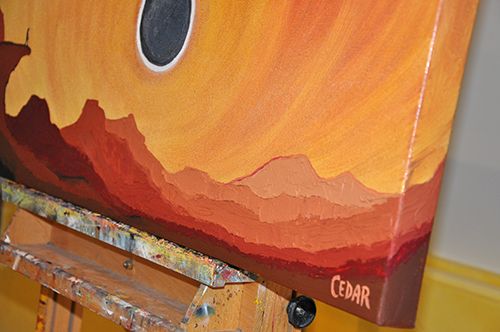 As opposed to some of my Eclipse paintings that show the craters of the moon, here I've painted the moon more as it actually appears during a real eclipse, as a flat black disk obscuring the sun. But I've painted the landscape in vibrant warm colors, giving an otherworldly effect to the scene.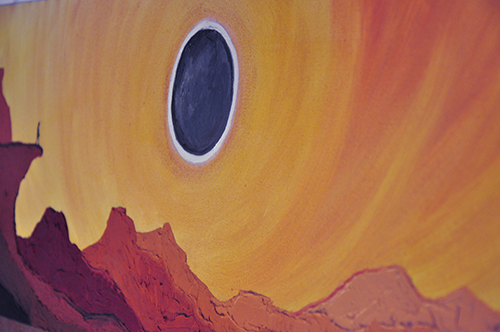 The intrepid hiker has no gender or age–this degree of anonymity hopefully allowing you as the viewer to identify with the person standing in this spot, beholding the glorious vista spread out before you. Of course, I imagine her to be me.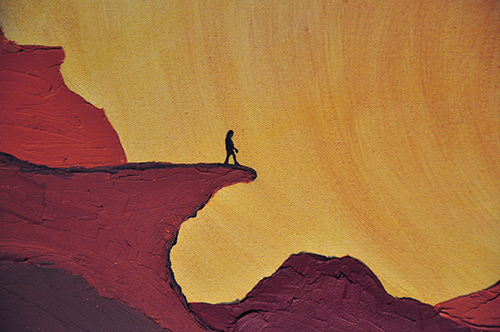 I recently read the book Into the Wild, the true story of a young man who went alone into the wilderness of Alaska and did not make it out. While I don't identify with the more extreme elements of this story, (give me the comforts of home!) I did love the descriptions of that feeling of being alone in nature, connecting with the earth and contemplating your own existence…depicting these feelings is central to my work.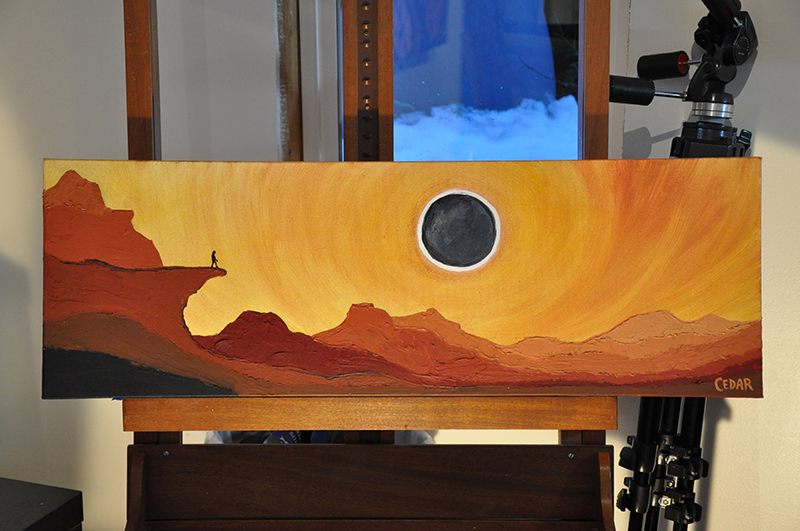 In indoor lighting, the orange and yellow tones of the painting really glow.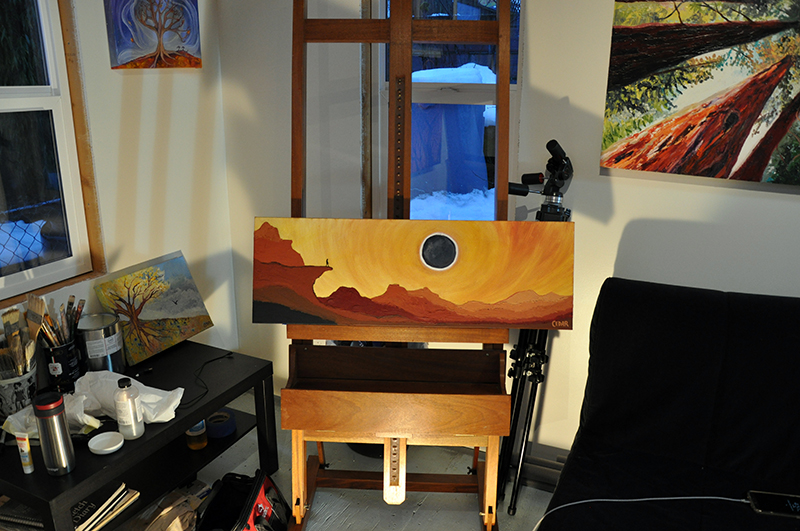 You can see the richness of the color in these photos taken by lamplight at dusk in the studio last week, made all the more lovely by the cool blue light from the snow on the ground outside the windows.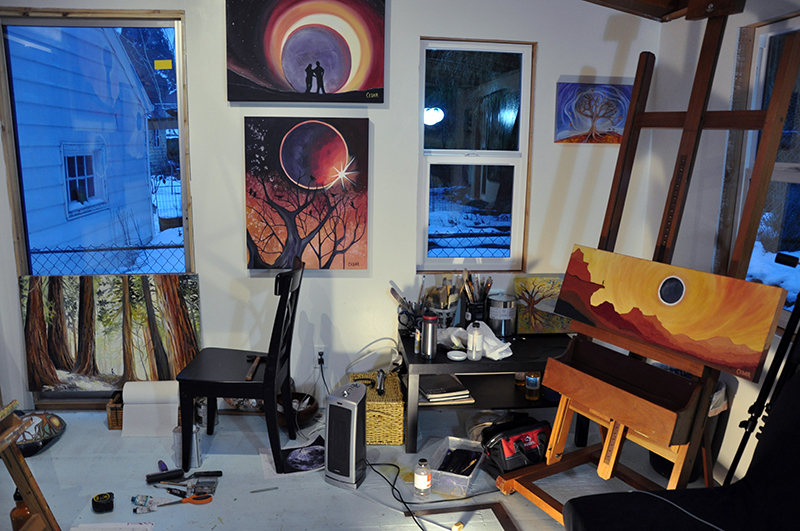 That snow has now melted and the year is hurtling towards spring! I've decided to have another Spring Sale around May. Look out for news of that in the future.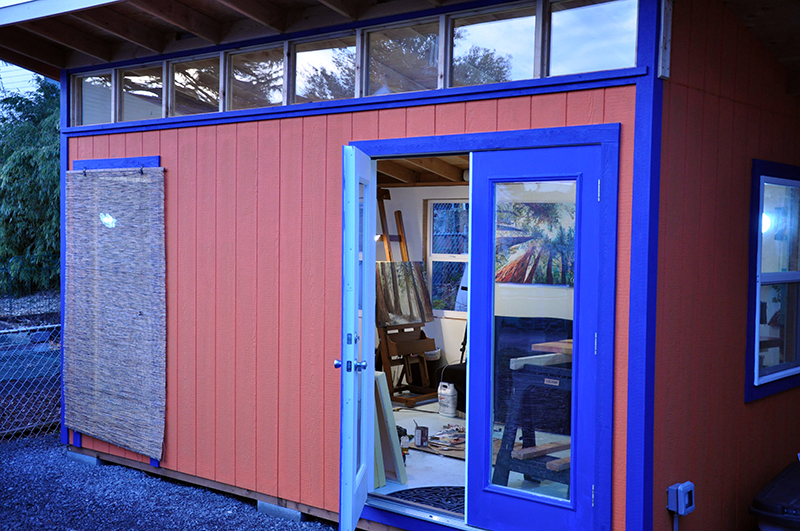 In the meantime, I am in what I call "production mode" in the studio.