This is "Eclipse Birds."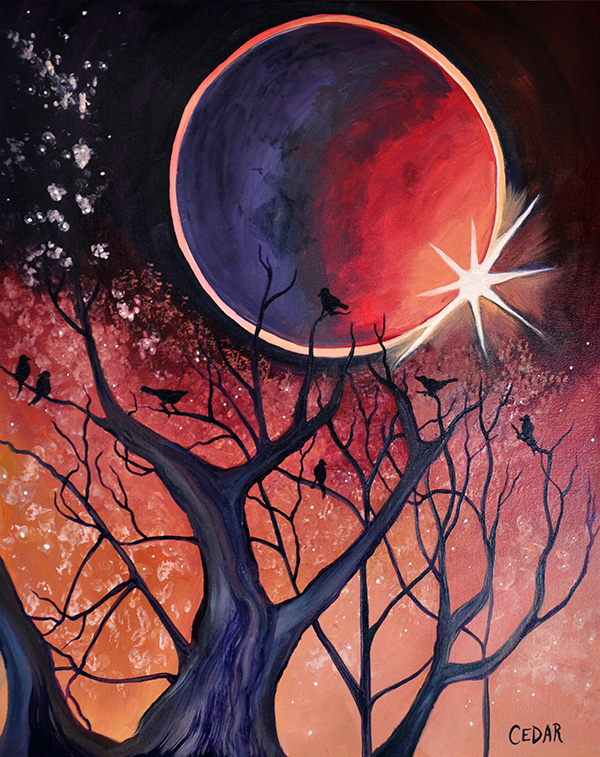 Small silhouetted birds perch in the branches of a tree during a total solar eclipse.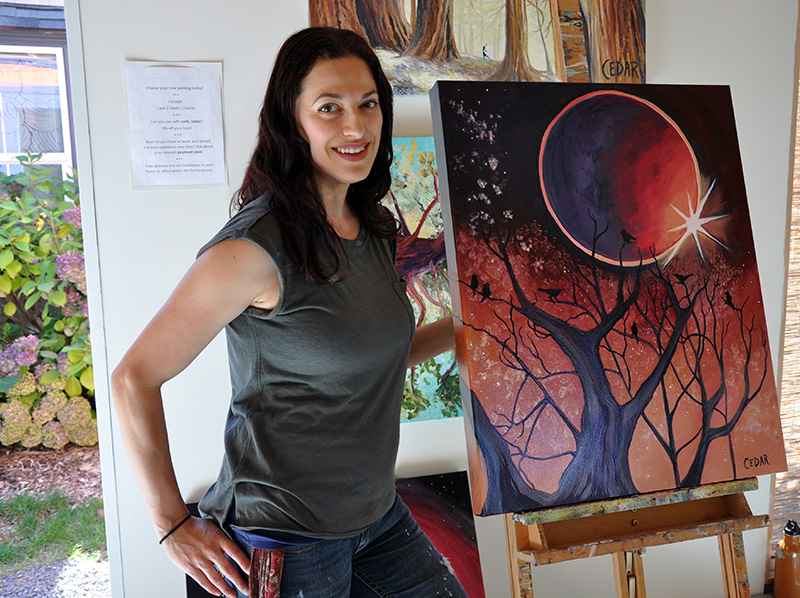 This is one of my favorite paintings in the studio right now!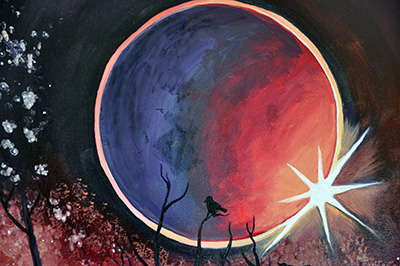 This is called a "diamond ring corona" because the starburst of light makes the sun's corona look like a shining diamond on a ring.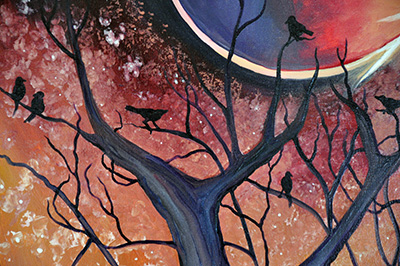 The awe-inspiring scene is painted in gold, rose and violet colors.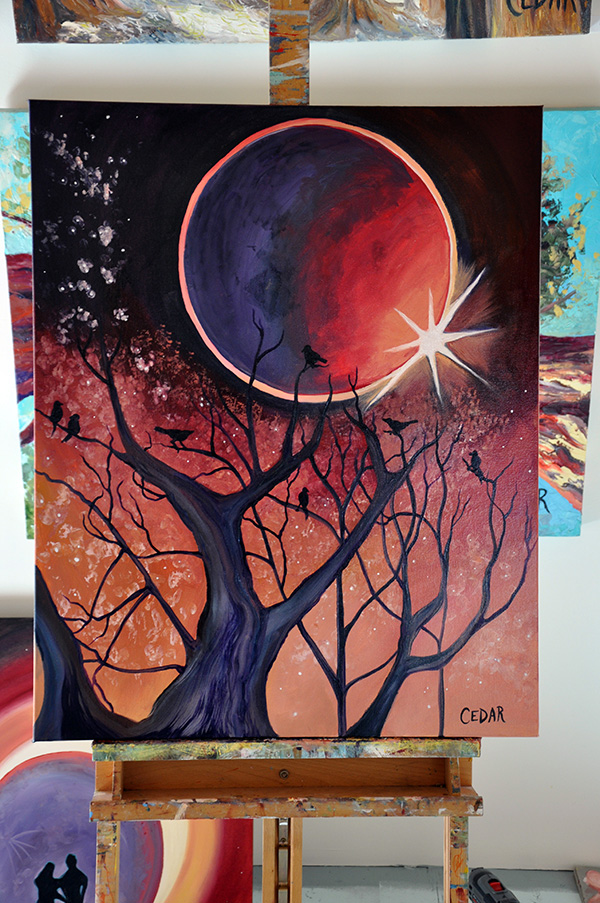 The painting continues around the 2.5″ deep edges of the painting.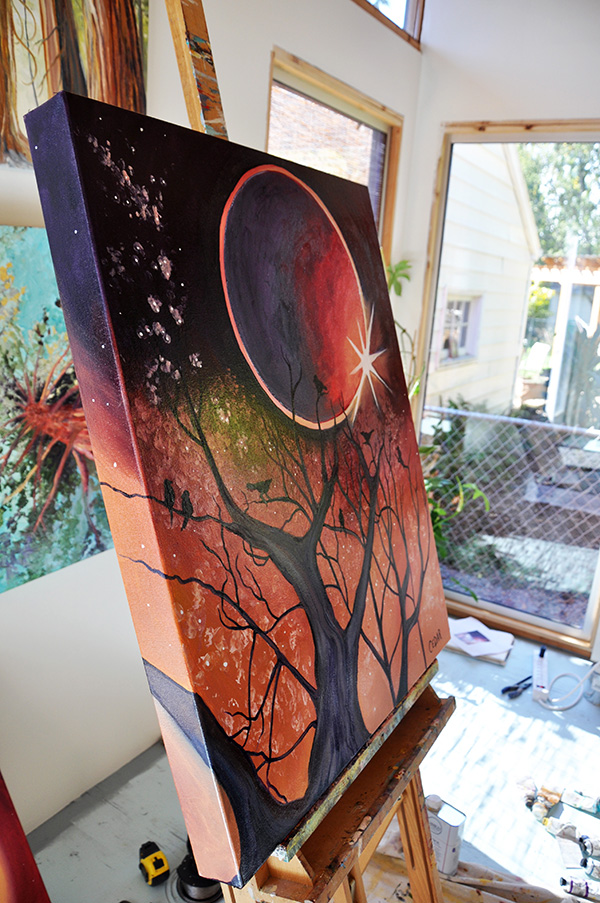 Watch a time-lapse video of me painting it!