Here is "Dazzling Sky," 24″ x 36″.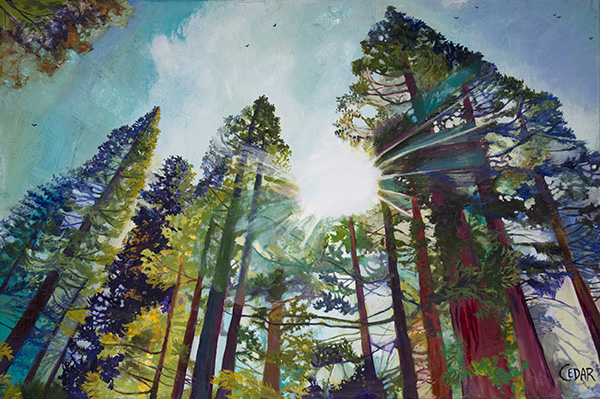 The starting point for this painting was a photo I took of the sun bursting through the trees, obliterating part of the image. I decided to incorporate the dramatic lens flare into the painting.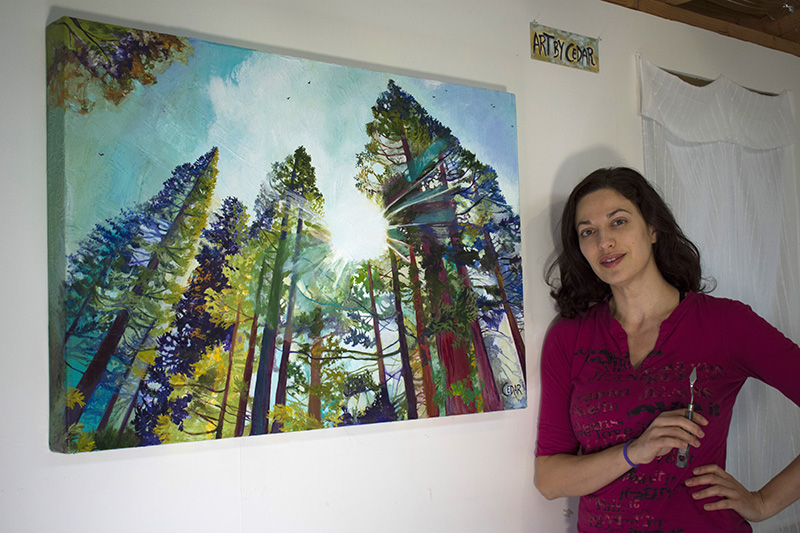 As I built up the surface with many layers of paint and cold wax medium, there is a lot of thick texture. As with all art, this one is so much better to experience in person.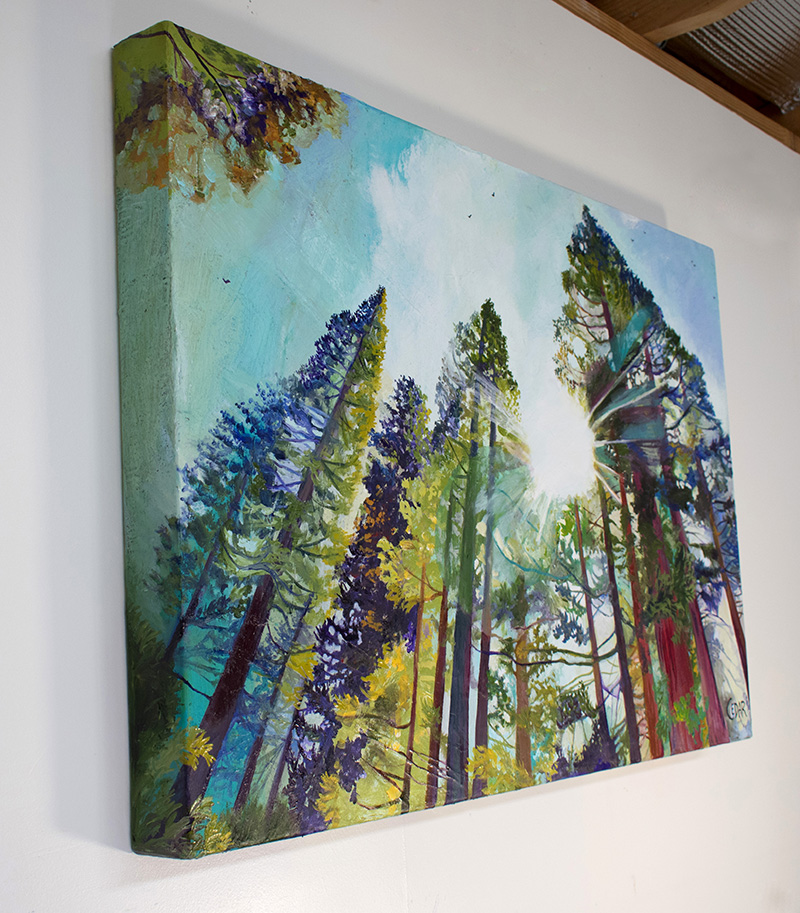 The painting wrapping around the deep edges of the canvas gives the art a clean, modern look. The colors cover the whole spectrum, from the vibrant teal in the sky to the deep purple, magenta, orange-yellow and blue-green found in the trees.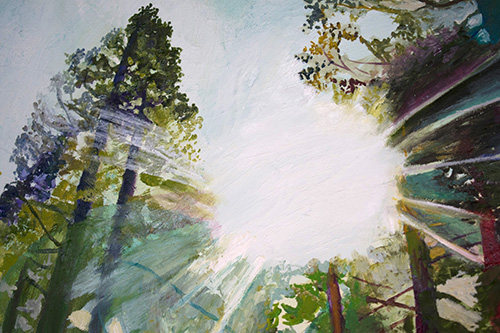 Upon close inspection, you can see the giant sunburst, which dominates the center of the image, contains rainbow colors.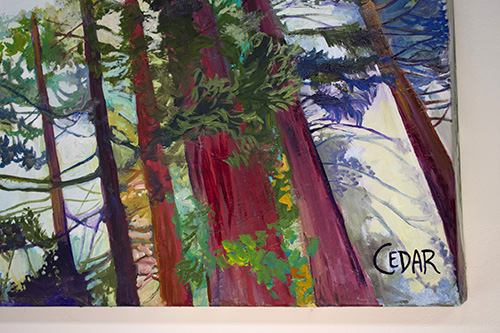 The trees are full of delightful painterly details–the many small marks of the brush creating areas of curved movement like a breeze through the foliage, and unexpected pops of bright colors throughout.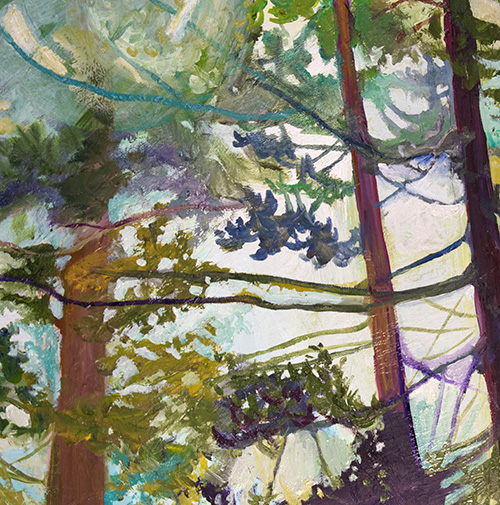 The glowing yellow-white emanating from the sky fills the whole painting, appearing in of many of the negative shapes between the branches.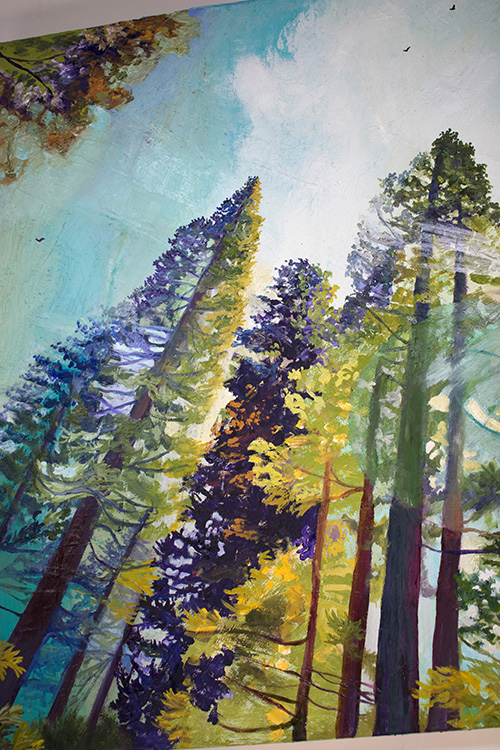 The perspective of the tall trees makes you feel you are standing right there beneath them.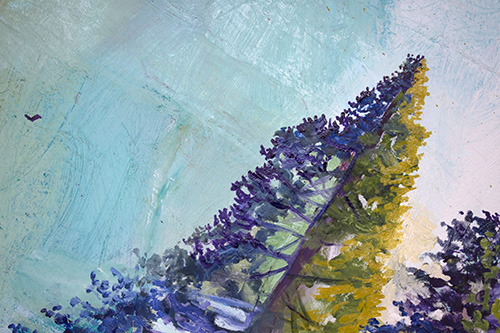 The tiny shapes of a few wild birds soaring up in the distant sky add to the sense of scale.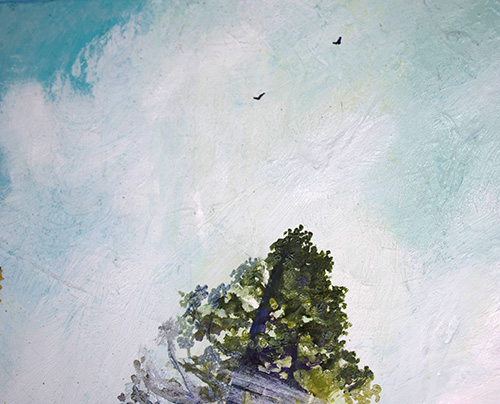 These staggeringly tall trees painted in many colors, reaching up into the paradise of a glorious open sky, fill the viewer with awe at nature's grandeur.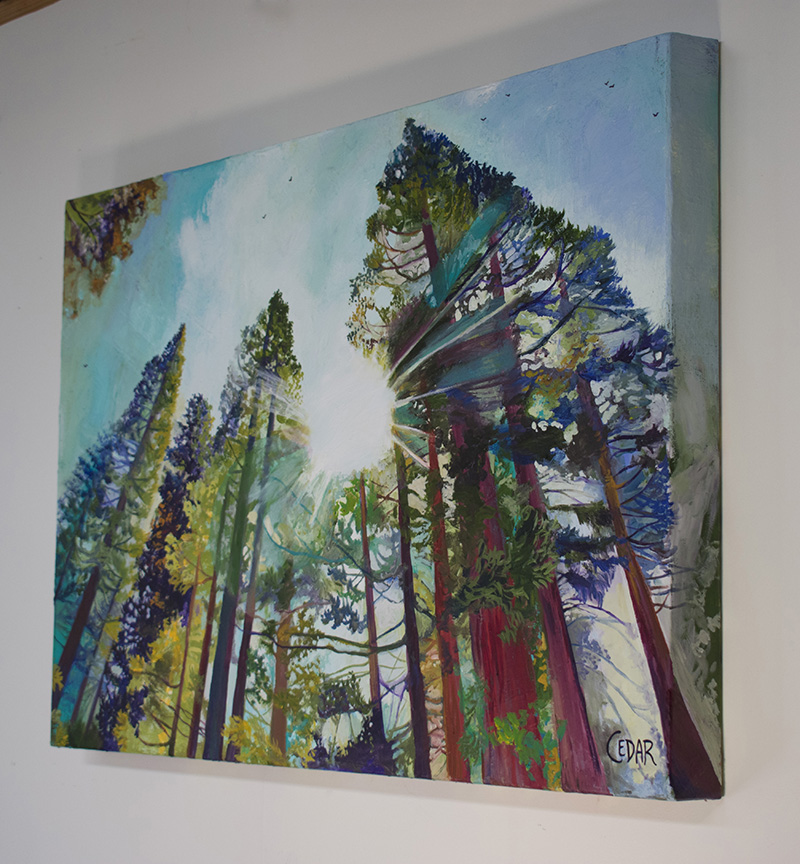 This beautiful imagery can bring a feeling of peace to a frenetic mind dwelling on a harsh world.