This is the largest Lotus painting I've completed in my new style with the drip painting background: "Courage Blooms."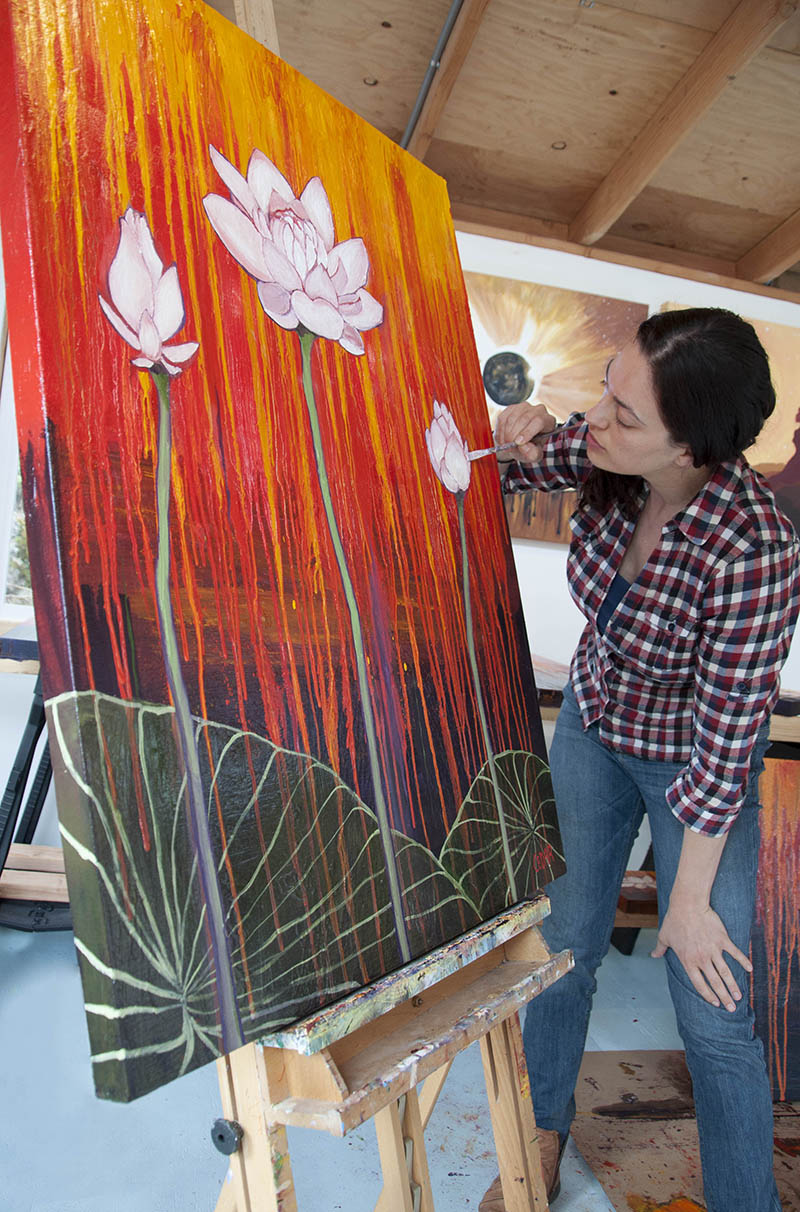 The lotus flowers, all in different stages of blooming, embody a feeling of courage with their strong, elegant forms rising up and filling the space as they open up.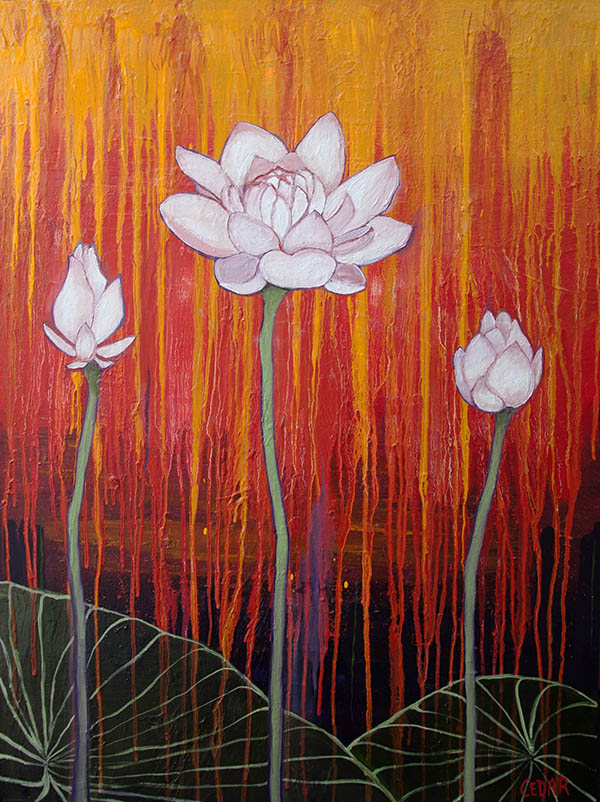 The leaves filling the bottom of the canvas are delicate and transparent. You can see the red/orange drips moving downwards behind the leaves, which appear filmy and ephemeral.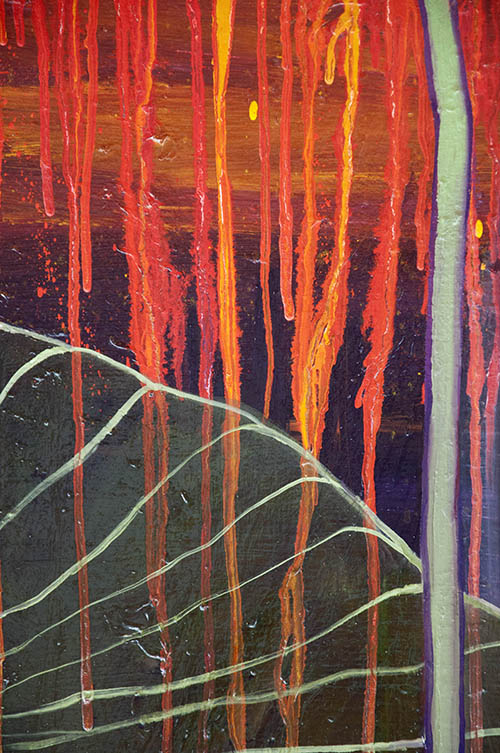 We can muster the courage to be our best, even if parts of us are fragile, or appear fragile.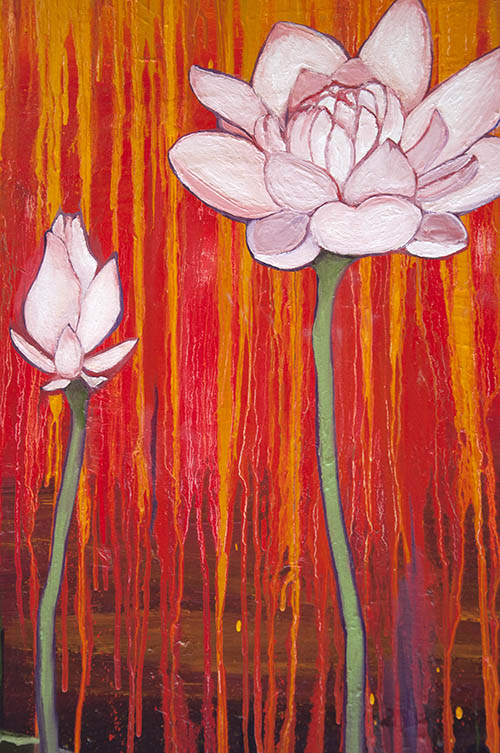 The petals appear to glow with their own light as they push upwards in growth. The stems of the flowers are not perfectly straight, but they find their way up into the golden light on their own circuitous routes.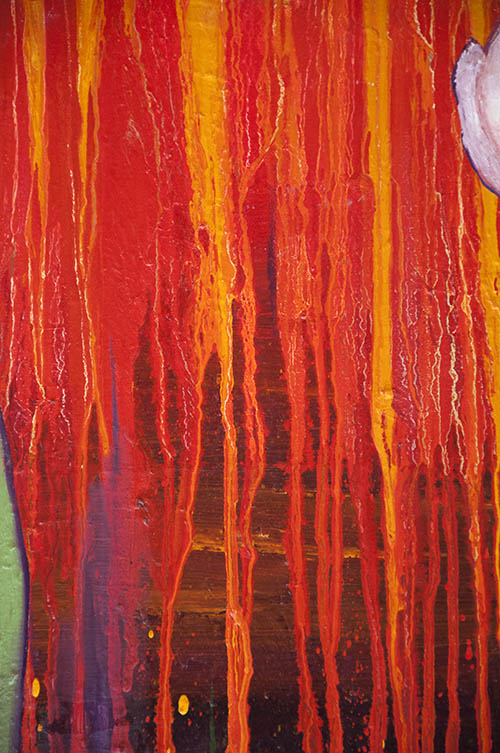 The colors drip down heavily into the darkness. Many tiny, unexpected rivulets of paint play across the canvas. I only have partial control over what the paint will do when creating this effect. The results are often delightful.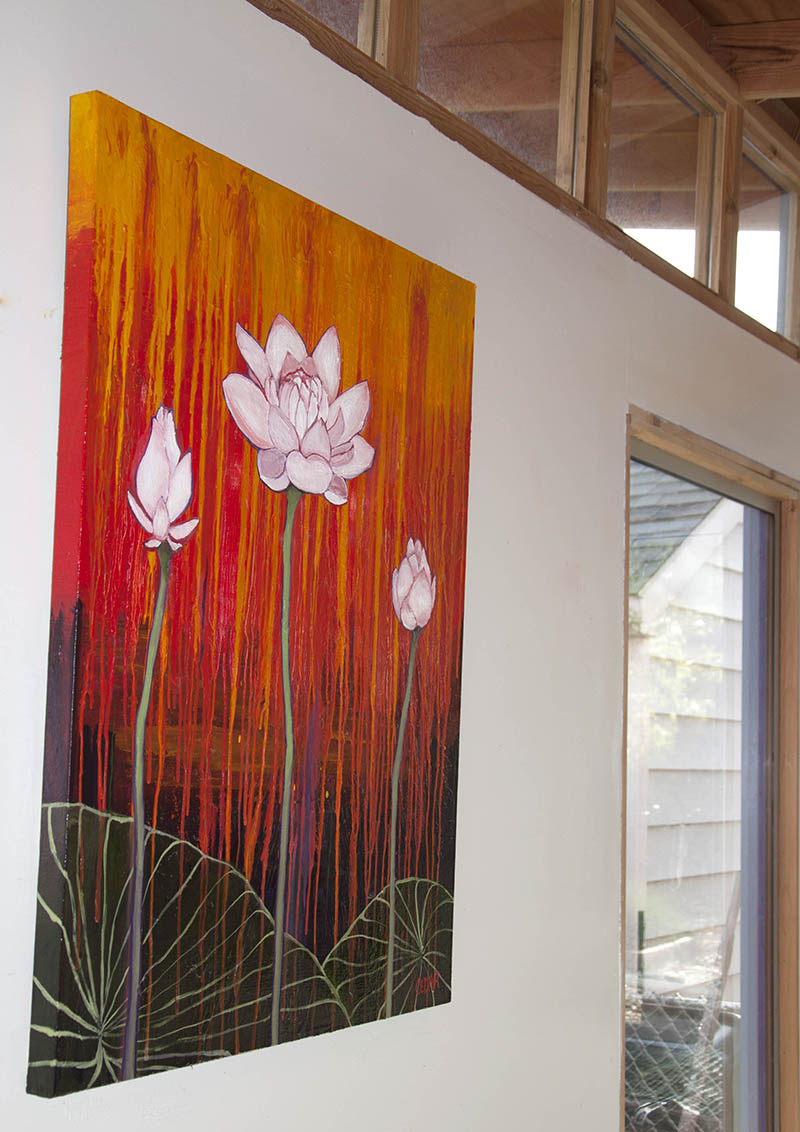 This huge painting is vibrant with intensity.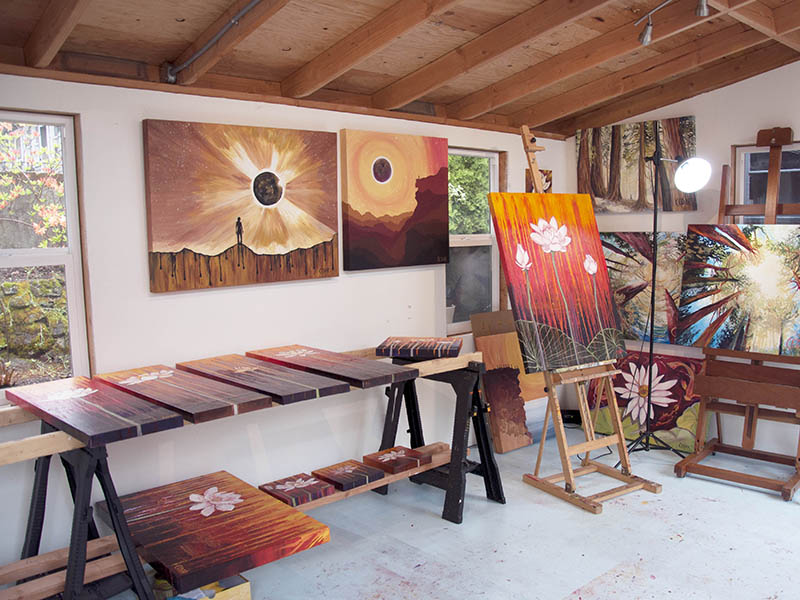 You can see how many new Lotus paintings I've added to the studio drying rack over the past month!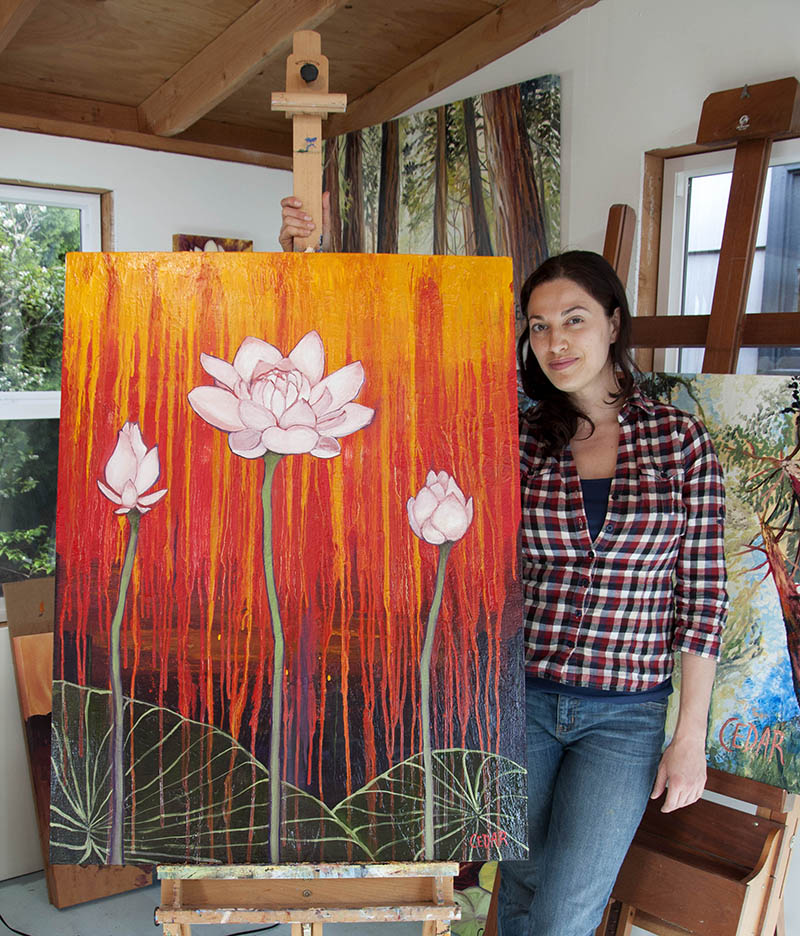 This large one is one of my favorites. It is one of many that will be available in my Spring Sale starting May 8th!