The practice of identifying the essential and cutting out the rest is a crucial skill for artists when it comes to every facet of designing an art-based life. On this topic, I recommend the book Essentialism by Martin G. Hell.
This way of thinking can help immensely in the creation of art too. I'm playing with limited color palettes in the studio right now. One of the best exercises for a painter is seeing what you can do with fewer colors–it is always surprising to see how much is still possible even with a severely limited color palette.
Here I'm using earth tones: titanium white, burnt sienna, Payne's gray and just a touch of cadmium yellow.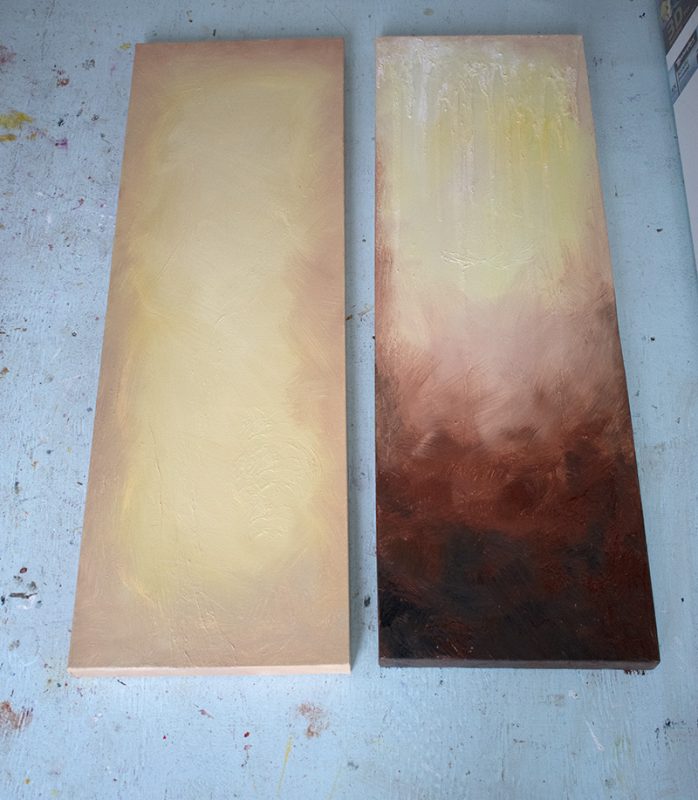 I'm only working on the first layer of color on these two canvases. These will be forest scenes when they are finished. This part may or may not show through the subsequent layers of color, so what it looks like now won't stay and isn't important. The purpose is to help me set the tone for the painting. That glowing light that seems to be coming from within the canvas is the part I hope to keep.
The work in progress shown below is further along, and I'm using even fewer colors (no yellow yet in this one.) I've blocked out my composition of tree trunks onto the canvas, the fuzzy shapes in the background yet to become a dense forest. I think the final result will be slightly more colorful than this, but I'm very intentionally limiting my use of color.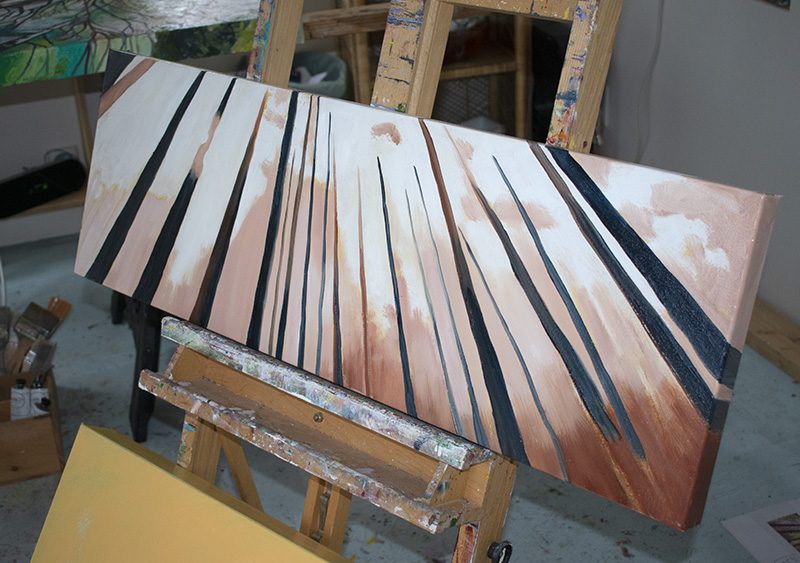 Simplicity can be so beautiful. Stay tuned for the eventual finished paintings!