Over the weekend, the Portland Open Studios Community 6 Preview Show went up at Ben Will Gallery in Portland's Foster-Powell neighborhood.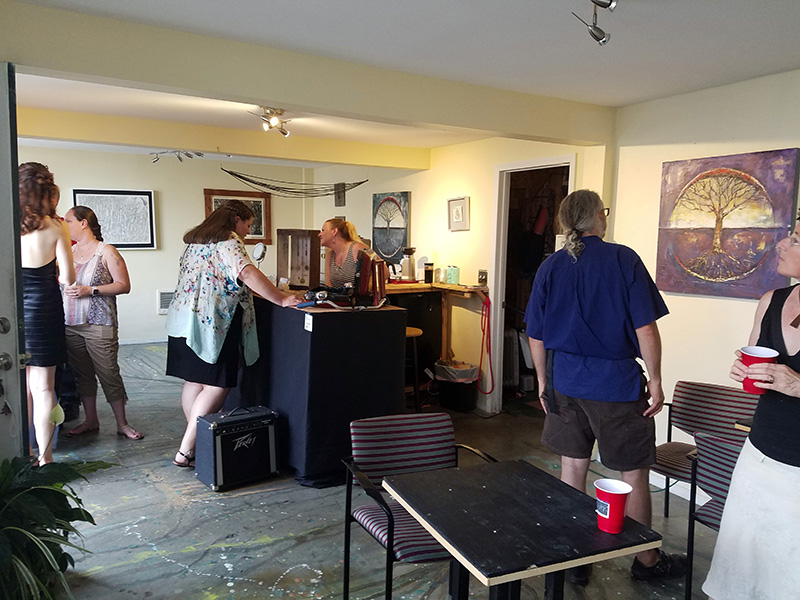 This gallery doubles as the studio space for local painter Ben Will. It's a cool space–like a big open warehouse! I remembered to get a few snapshots before the crowd arrived for the opening.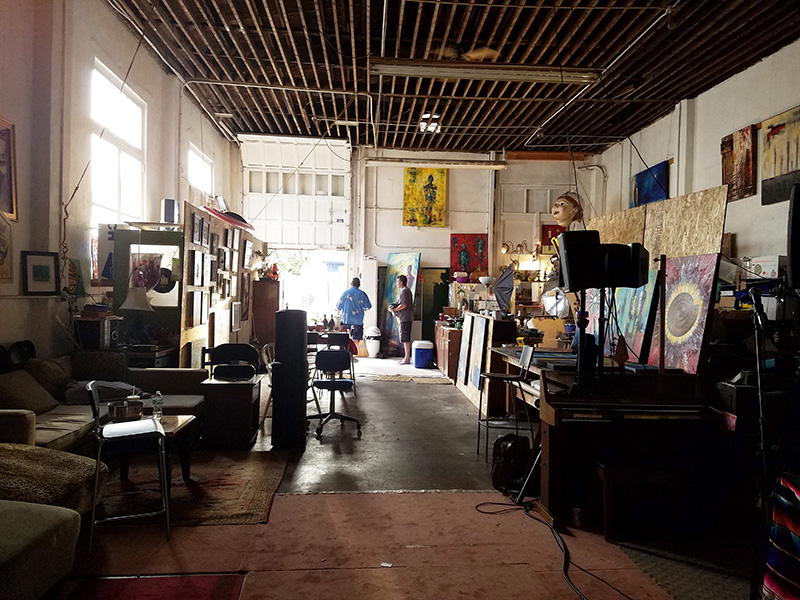 Artwork shown on the wall below, hung salon-style, includes work by myself, Ben Will, Nicole Bereczki, Jill Torberson, John Shlichta, Shawn Demarest, and Kelli MacConnell.
We will all be participating in Portland Open Studios in October.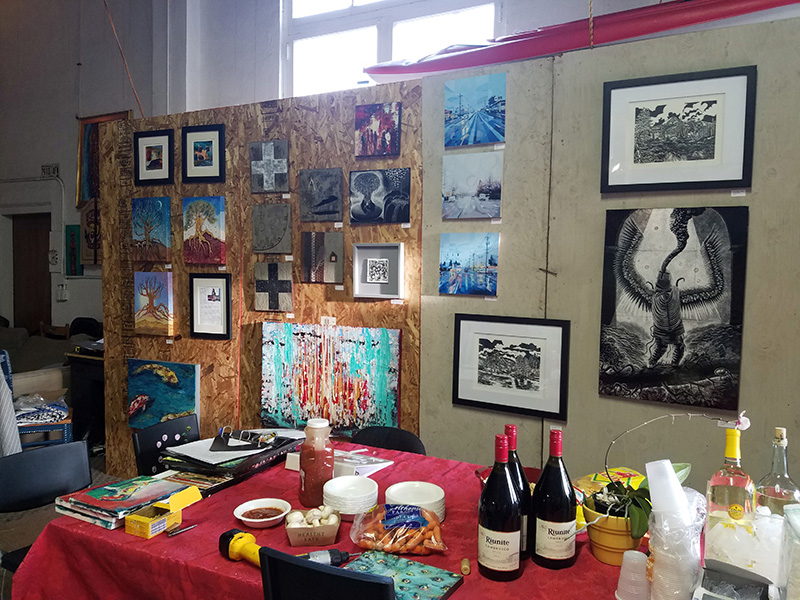 I hung five small paintings for this show, from my Tree of Life series.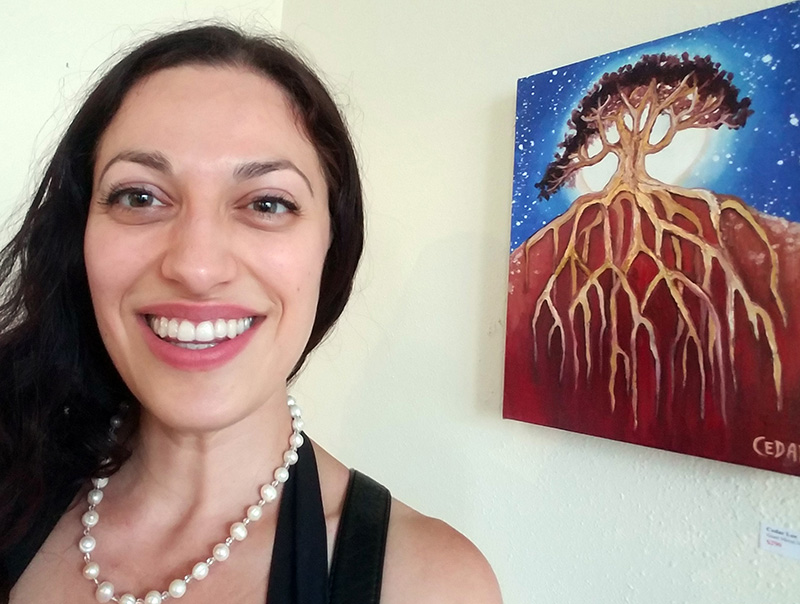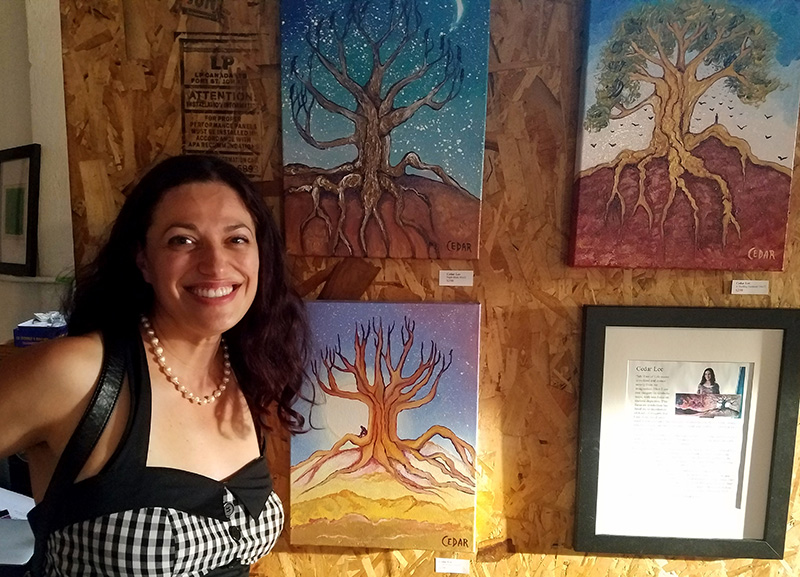 I enjoyed the live music that was going on in the gallery, and had a good time meeting new friends. Here I am with Melissa Moline, a Portland-area jeweler and architect.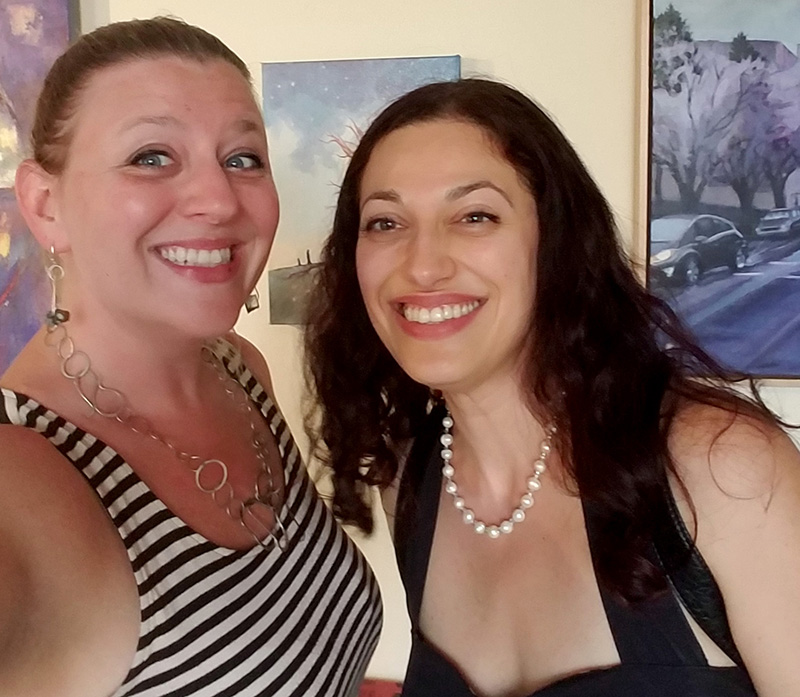 This art show will be on display until September 7th. If you're local to Portland, you must go check it out: 4533 SE 67th Ave, Portland, OR.