I have a solo show coming up next month in Astoria, Oregon!
"Tondo: Into the Trees"
1030 Duane St, Astoria, OR 97103
Add it to your calendar: August 12 – September 4, 2023

Be sure to look up the gallery's hours in Google Maps before planning your visit!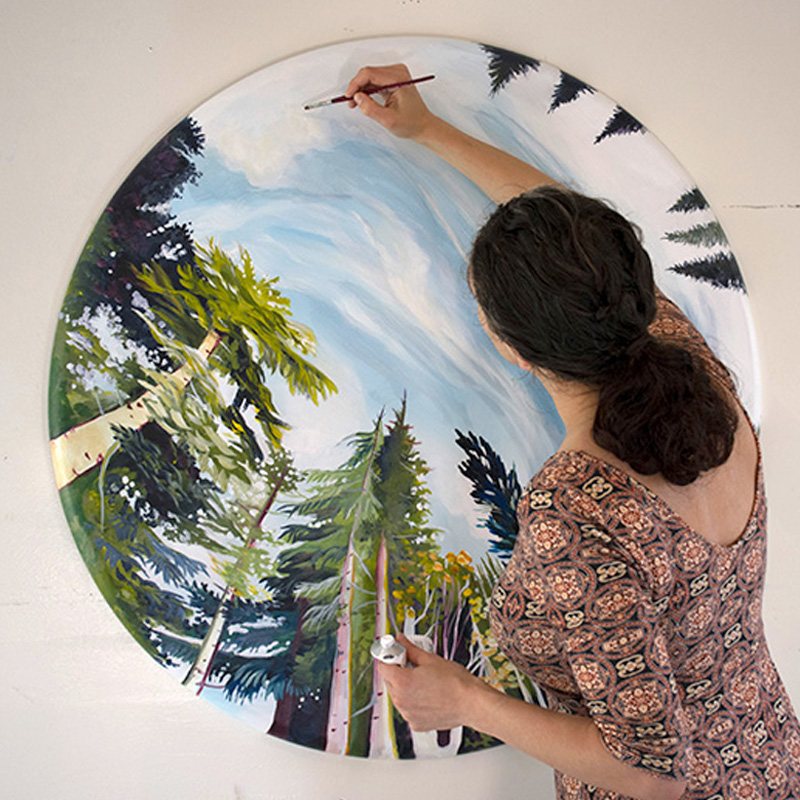 A tondo is a circular painting.
These original tondos, all created over the past several years, are dynamic and three-dimensional, using the round canvas shape to create depth in interesting ways. All of them include the open dome of a sky in the background, filled with sunlight.
Each one is like a portal into wilderness and nature, inviting the viewer in.
The endless curve of the circle gives the image a continuity that is unbroken by hard edges and corners. If you hang the painting a little crooked, it will not matter! Because these paintings are so unique, they are always conversation starters when hanging on the wall.
Cedar Lee is a contemporary fine artist, illustrator and muralist located in Portland, Oregon, specializing in large-scale original paintings of inspiring landscapes. Cedar's paintings and fine art prints hang in private collections in homes and offices across the U.S. and internationally.