I've been working on some images of trees inspired by bristlecone pines–the oldest trees on earth! They have these thick, gnarly trunks that end in tiny little branches.
My current color palette is warm golden browns, scarlet, violet and yellow. In the background, a golden moon hangs in a golden sky.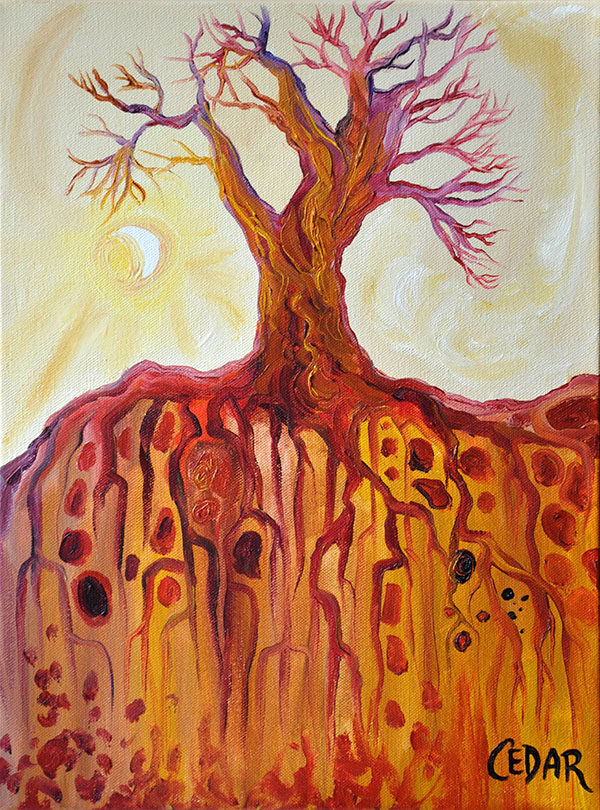 We can see the deep roots growing down underground, weaving around rocks in the earth. I love this motif that I've created. You can see a few other versions of this theme in some of my previous paintings here, here, and here.
I didn't realize it until after I made this painting, but I made the tree in the shape of a hand. Can you see it?