I recently asked my friends on social media to send me images of fall trees I could use as inspiration for new paintings. The deal was that if you send me a photo, and I end up using it as inspiration for a painting, you will get a free print of the painting. My friends delivered! I have a huge new trove of images saved to my "inspiration" folder.
Among those are these two photos, neither of which explicitly screams "fall" but both of which were taken in the fall, by my friends who were walking under beautiful trees and felt inspired to take a photo.
This one was taken by my friend Alfredo in Maryland: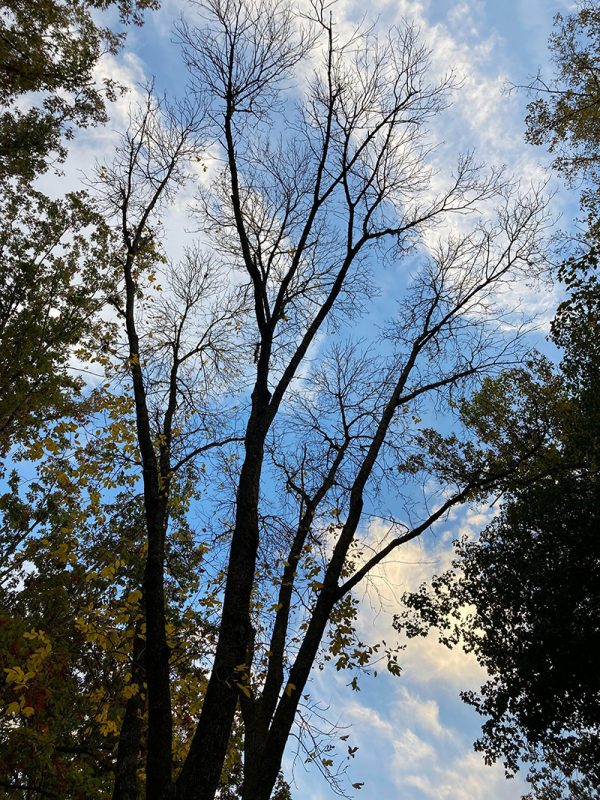 This one was taken by my friend Eve in Ohio: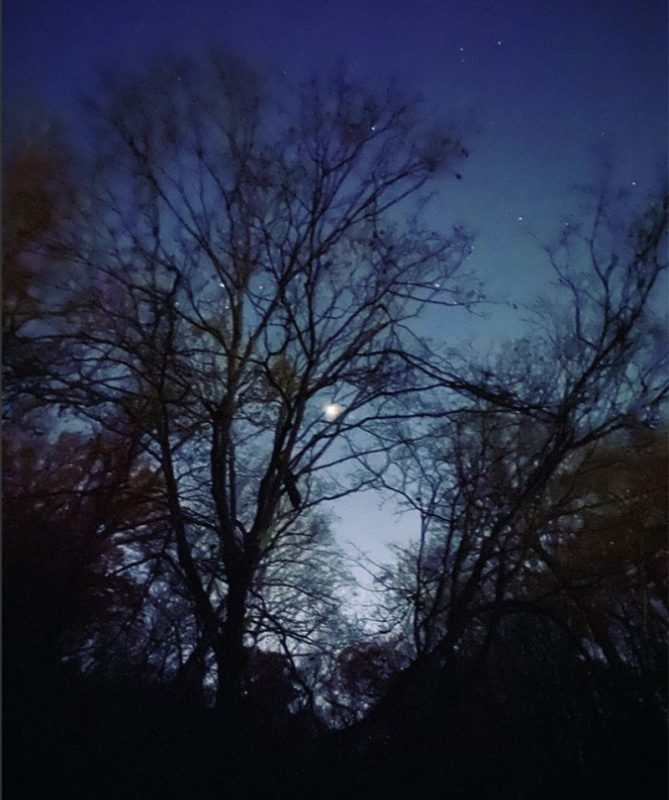 It struck me how much these two photos gave me a similar feeling, despite being taken in totally different places and at different times of day. Both these photos embody that romantic, exhilarating feeling of walking beneath the sky and the trees, and looking up at the intricate tangle of tiny branches. The trees are backlit, in one photo by sun-filled clouds and in the other by a bright moon in a starry night sky.
And both images are dominated by a calming blue color. When I looked at them together, I knew I had to paint these images as a diptych.
Here is "Brisk Day."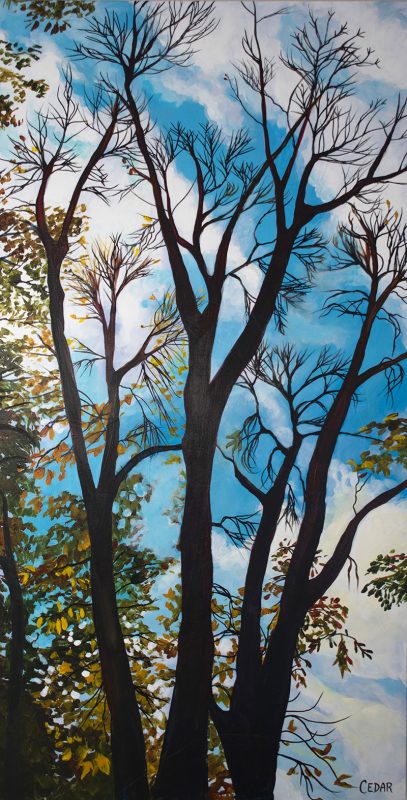 There's a lot of movement throughout this painting. In the background, a shifting zigzag of bright blue sky is framed by puffy white clouds.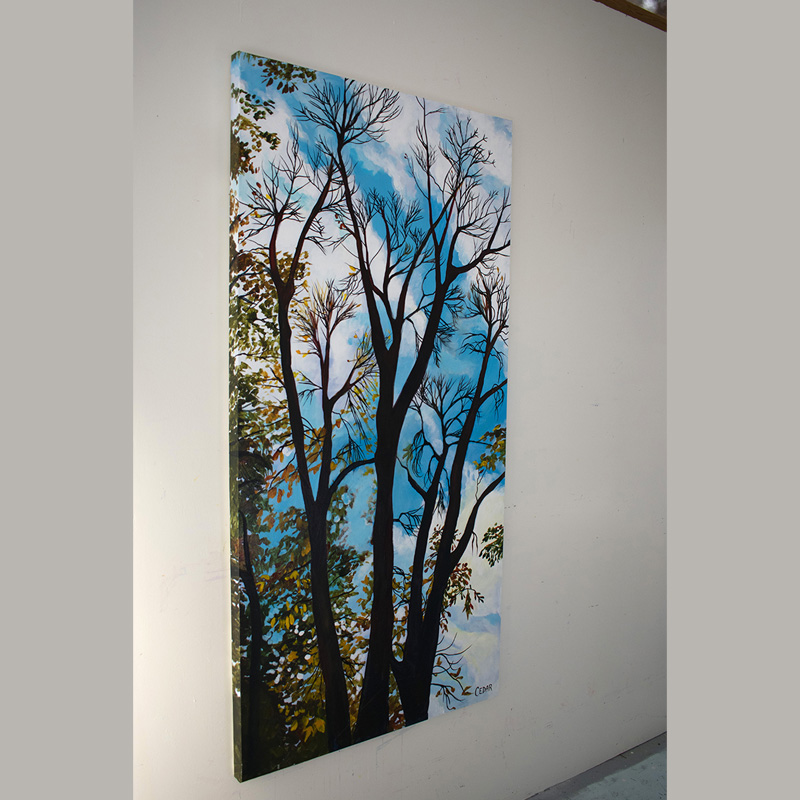 The sun, while not directly visible, fills the clouds with a glowing light.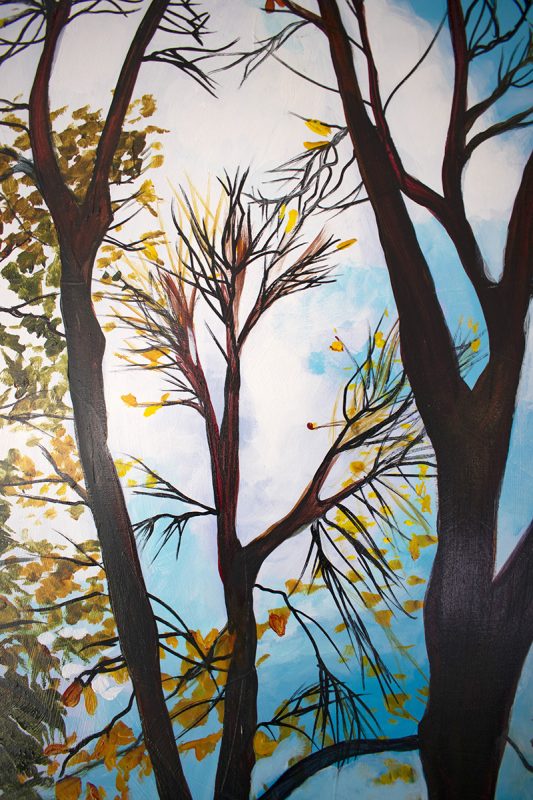 The autumn leaves are a range of colors from green to yellow, orange, red and brown, and they are sparse on the countless tiny branches, indicating that we are deep into the fall season and many of the leaves have already fallen.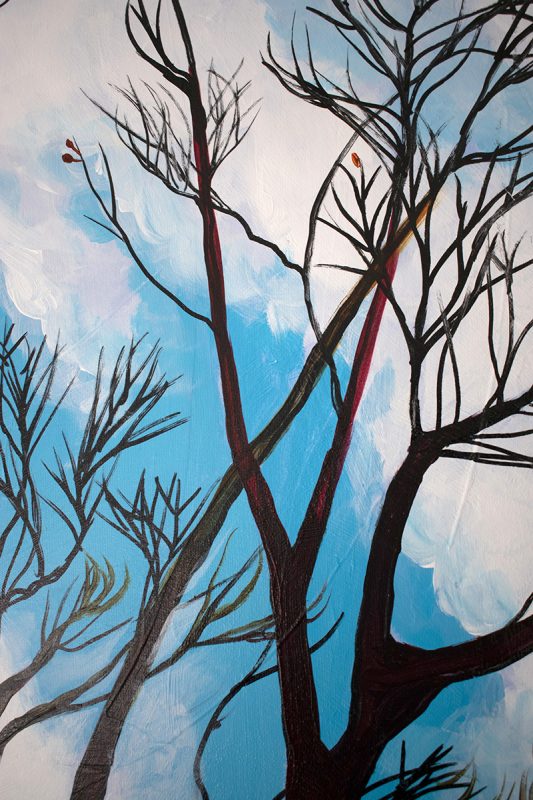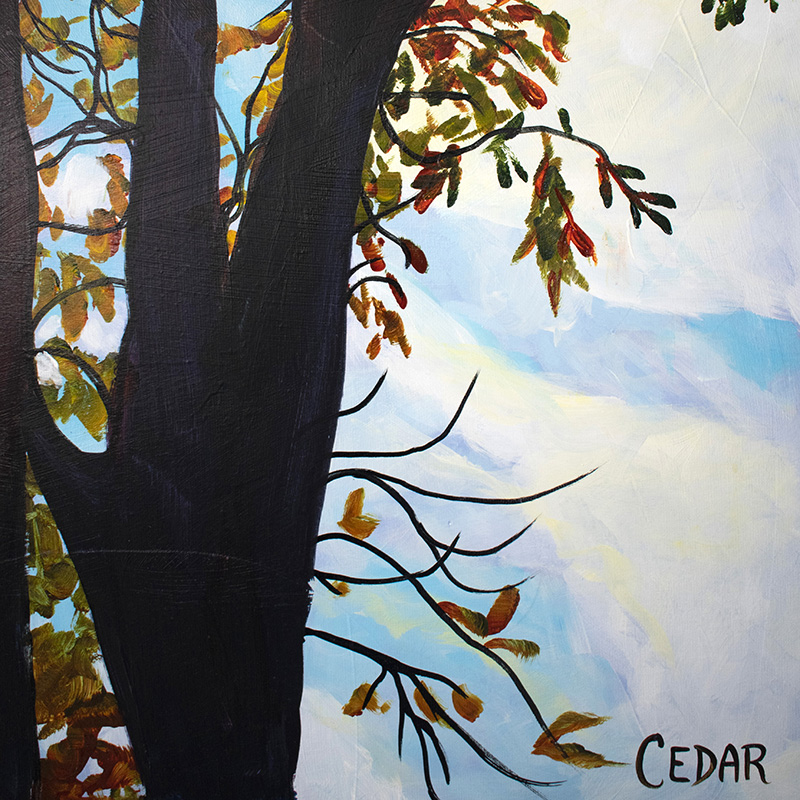 Many small details will be noticed up close.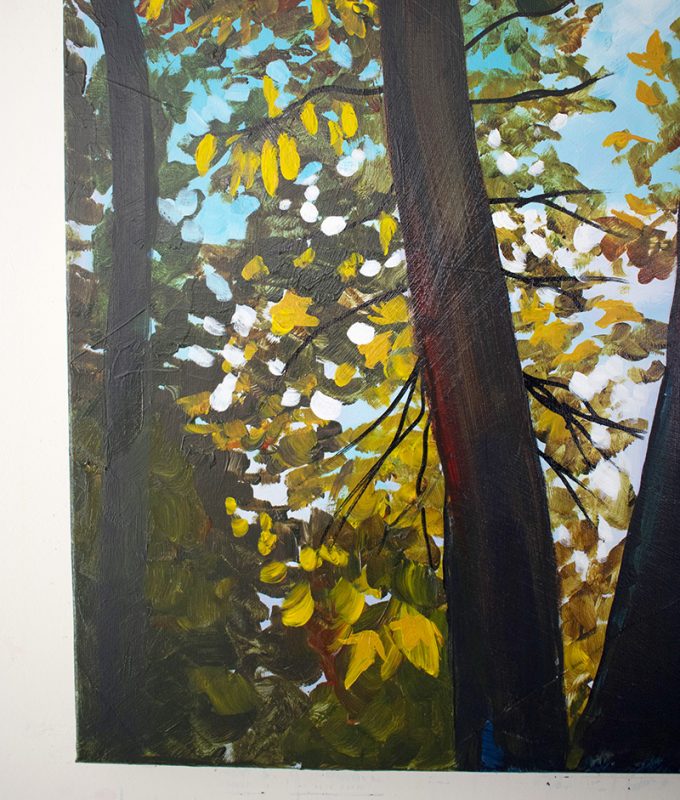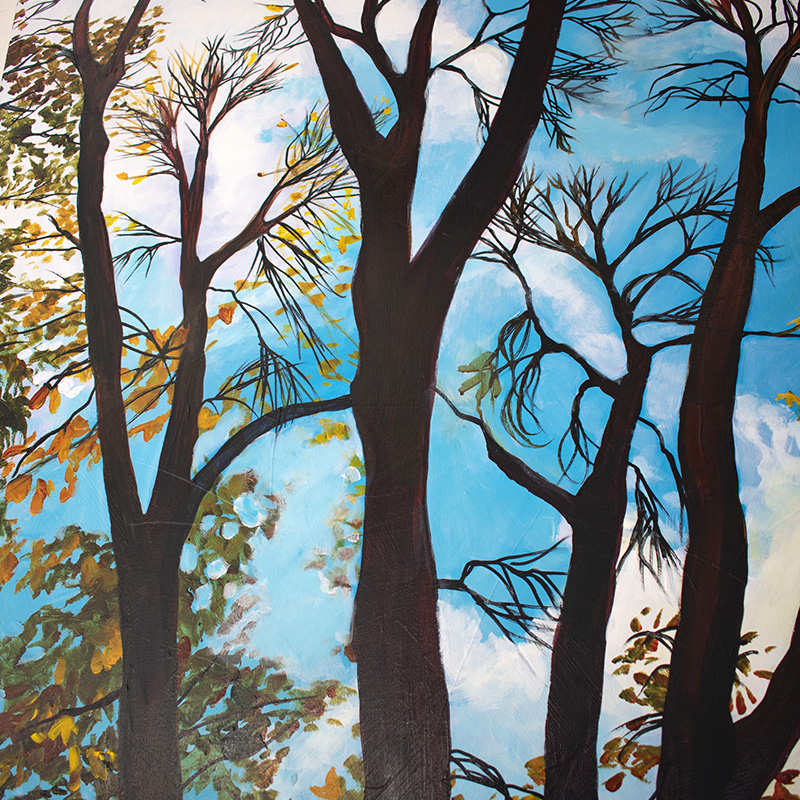 The overall effect is the brilliance of a cold and sunny day. It brings to mind the sound of leaves crunching underfoot.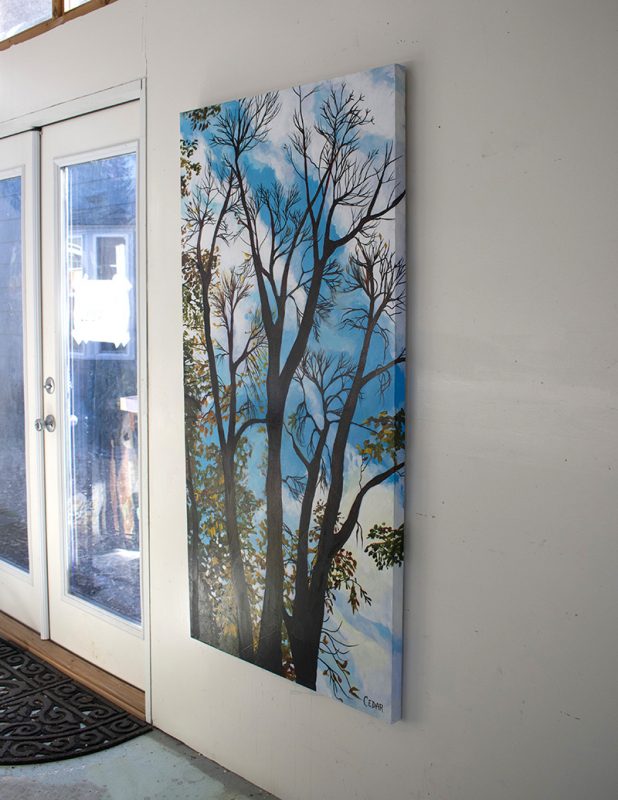 And here is "Vivid Evening."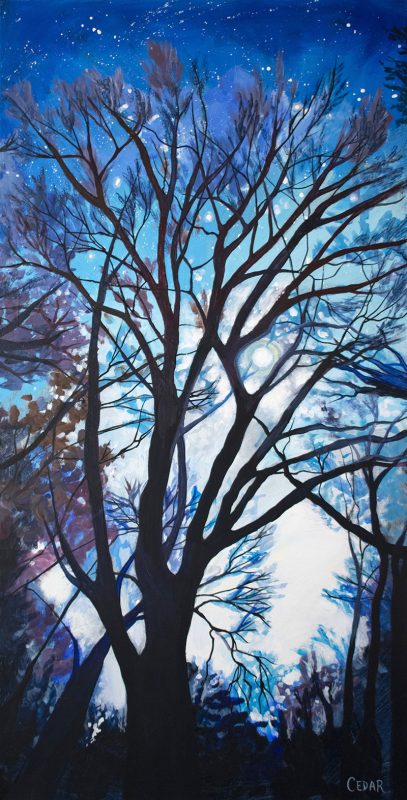 Moonlight fills the center of this painting with a cool, soft glow, which fades into shades of blue, violet and black at the periphery.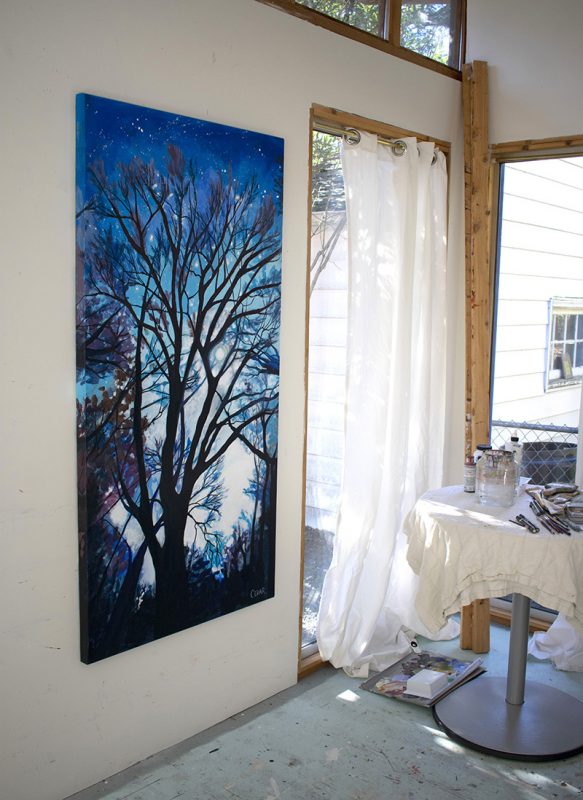 White splatters of paint illustrate a bright starry sky.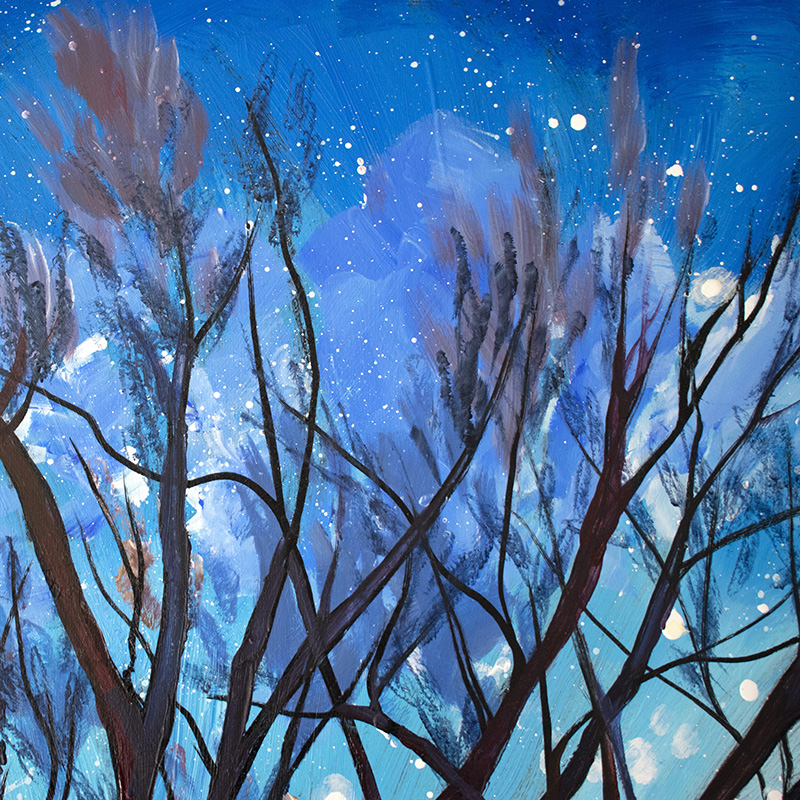 The tiny branches weave together in a complex, busy tangle, backlit by the moon and stars.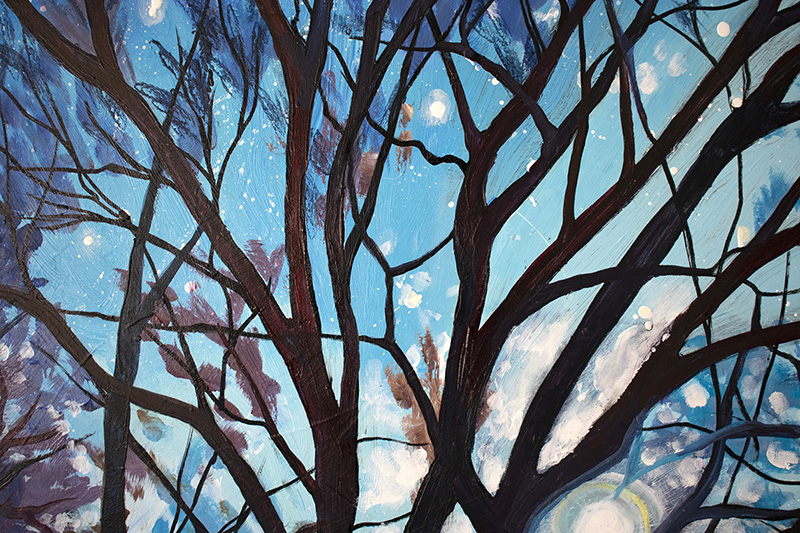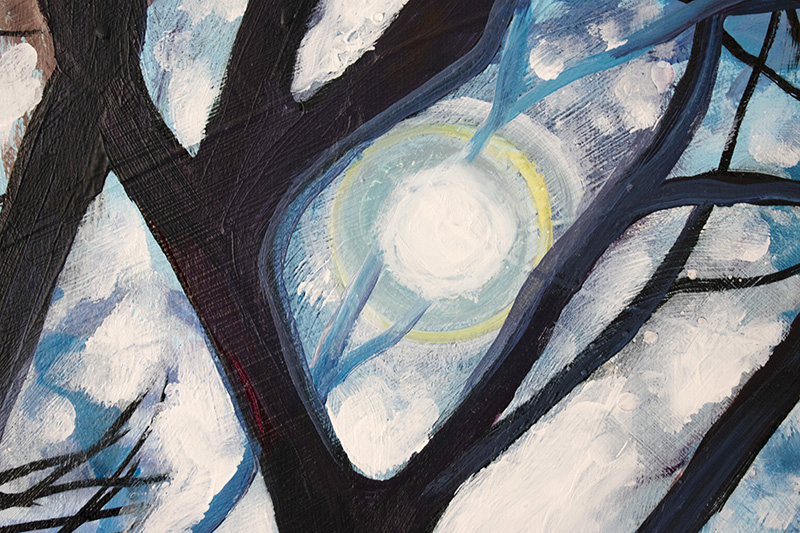 The edges of the trees are soft and feathery against the night sky.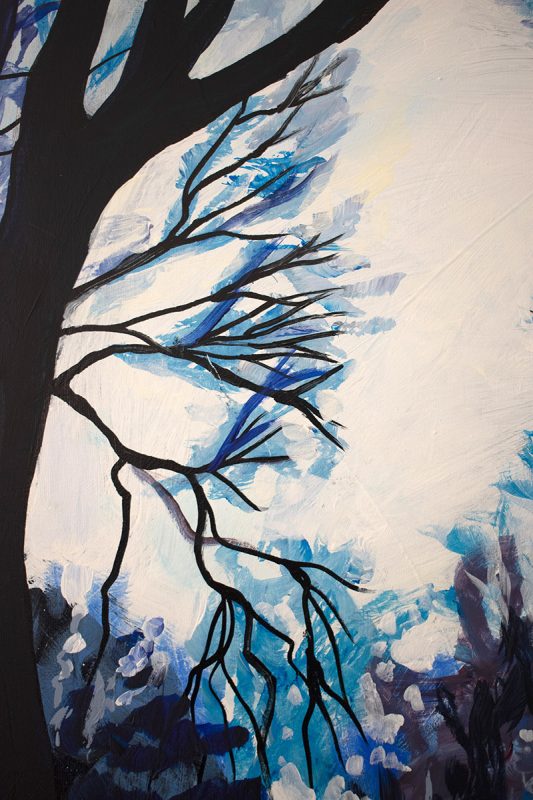 Layers upon layers of blue and black give this painting depth.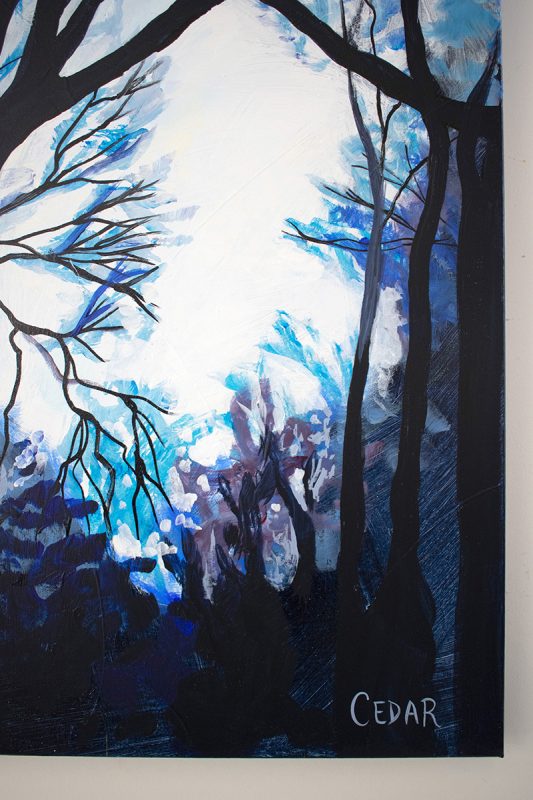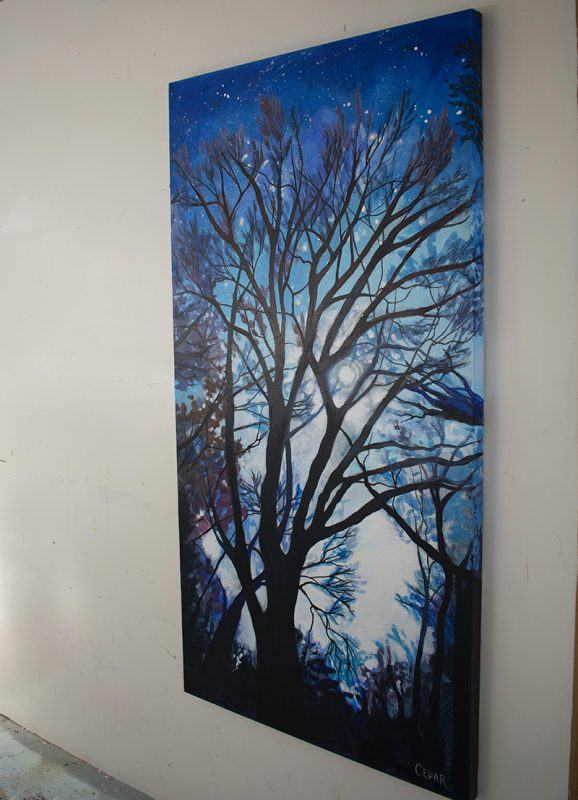 Of course both paintings can be displayed on their own, but they are particularly striking when hung side-by-side.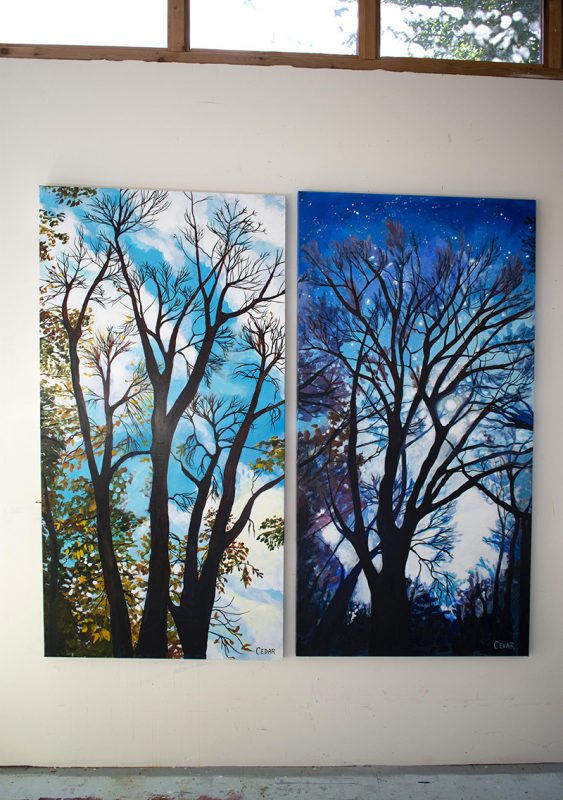 Notice that I made the branches of one painting reach off the edges of the canvas and into the other canvas!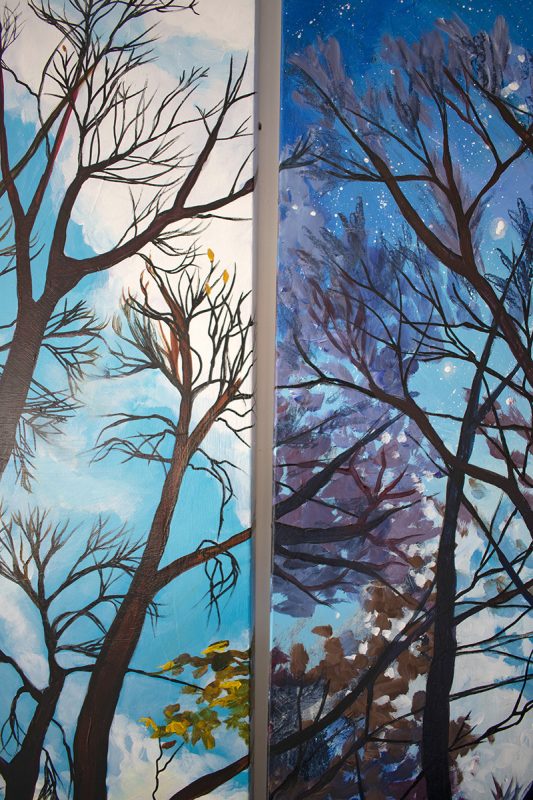 The huge scale of these paintings is hard to convey in photos. Seeing them in person is a different experience!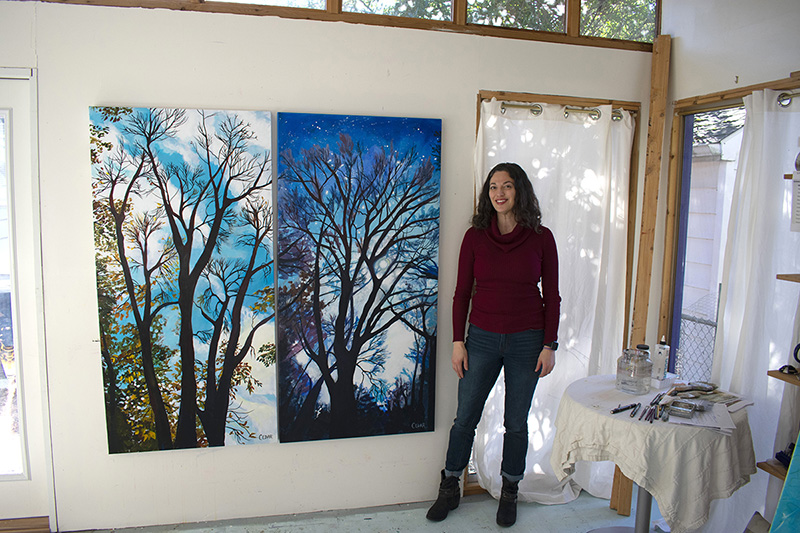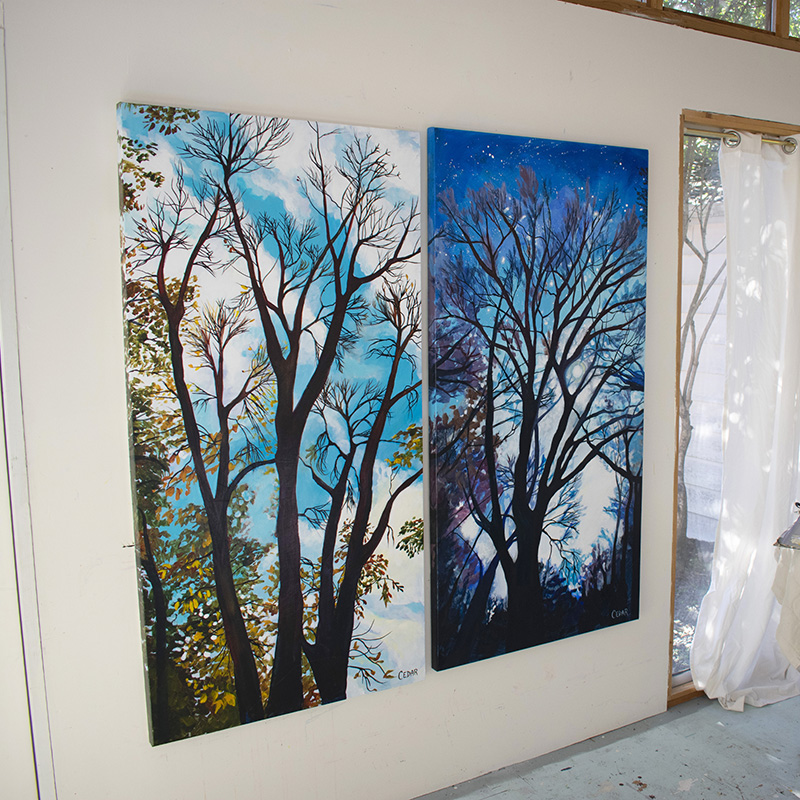 Yes, my friends who gave me the inspiring photos have been sent beautiful art prints on metal.