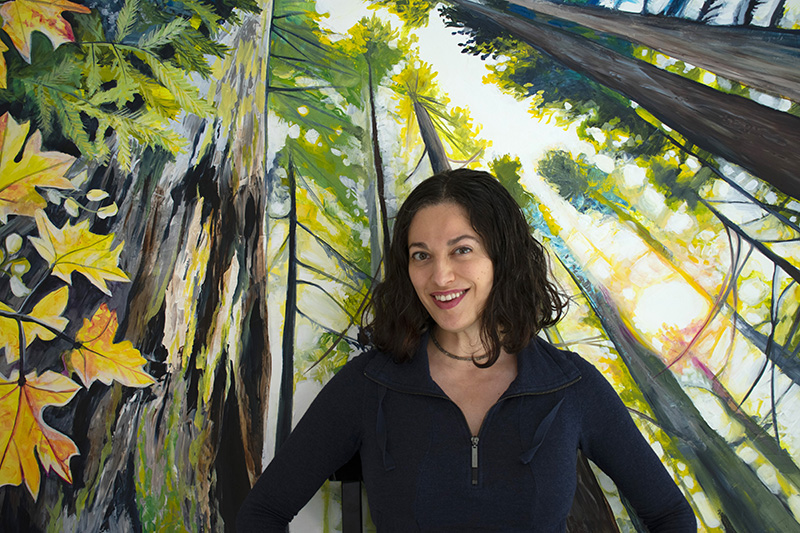 My name is Cedar.
I am a contemporary fine artist, illustrator, and muralist.
I specialize in large-scale original paintings of forests, flora and fauna.
My paintings hang in private collections across the U.S. and internationally.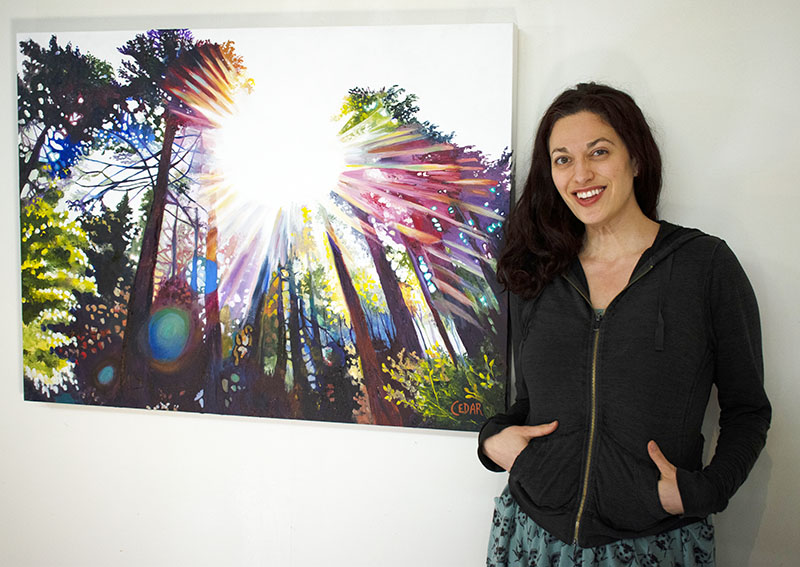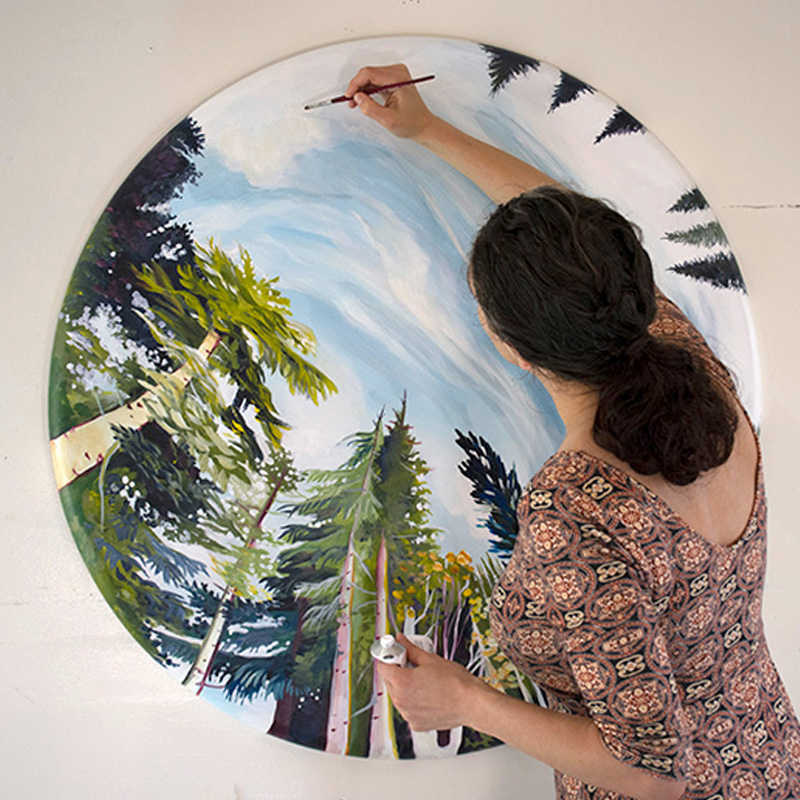 I provide original art as well as art prints for home and office settings.
I enjoy working with art consultants, designers, architects, and individual clients.
I work with publishers to provide art illustrations for books, other publications and websites.
I license my artwork for various business and personal uses.
I offer consulting services to artists and others, providing advice on a variety of art world topics.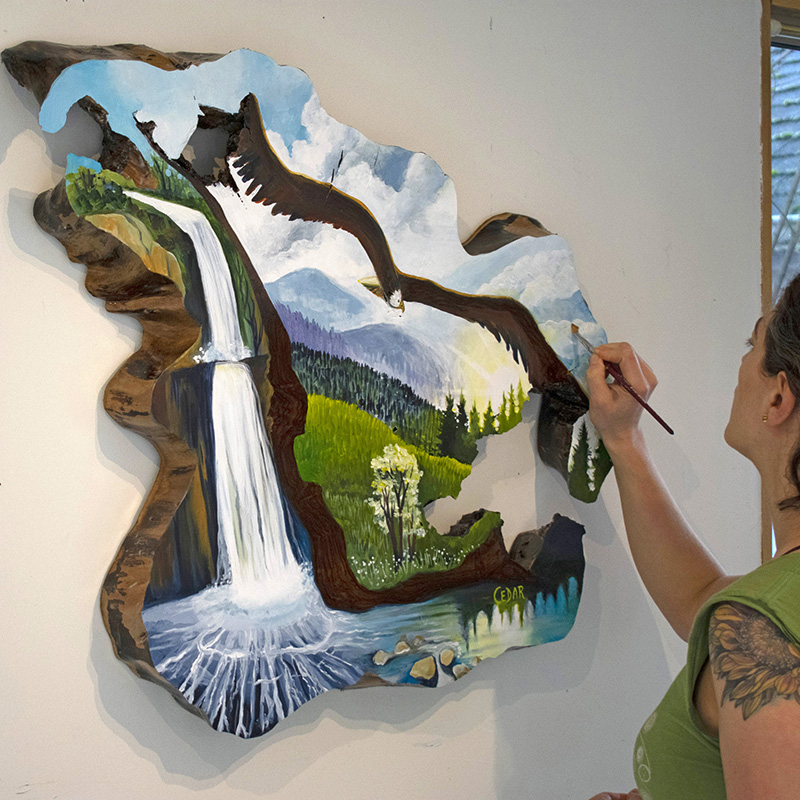 I love transforming people's homes and offices with artwork that inspires!
Here are some other things that I love: laughter, dogs, plants, health and fitness, travel, outdoorsy stuff, community, justice, science, literature, my family, and everything that's beautiful.
Read more… Full bio, art inspiration & art process