Here is "Autumn Walk at Sunset."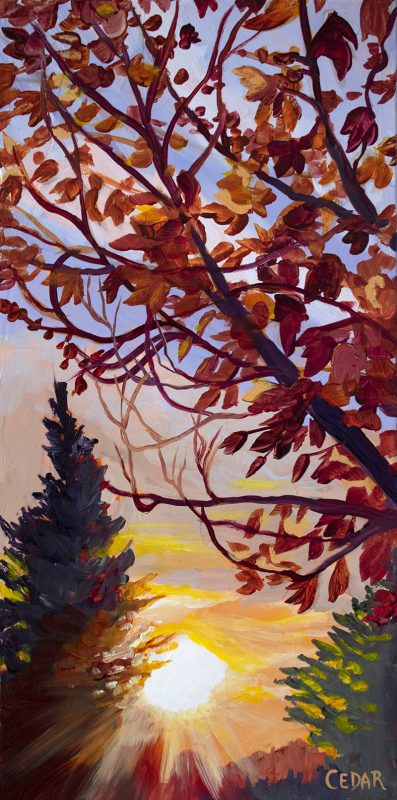 This is the photo that inspired me to create this painting, which I took with my cell phone camera on an autumn walk around my neighborhood last year.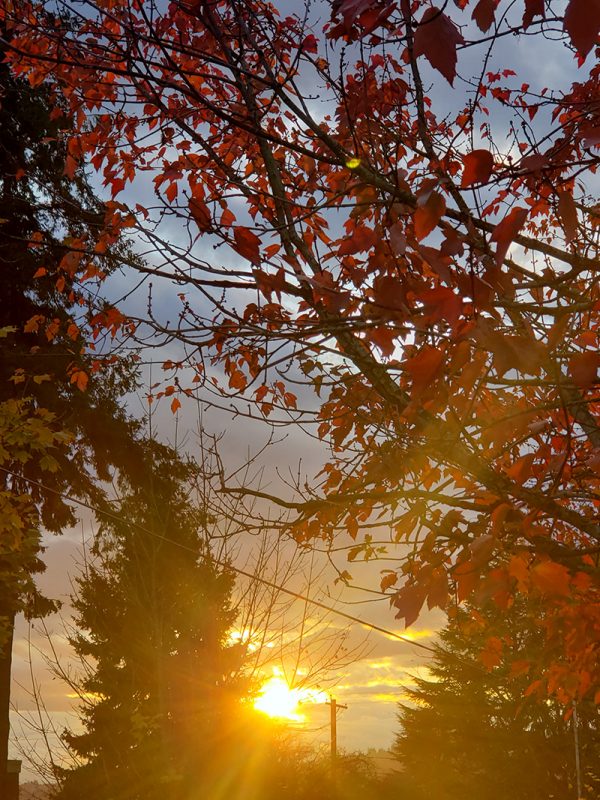 A tree full of red autumn leaves takes up most of the space on the 20″-tall wood panel.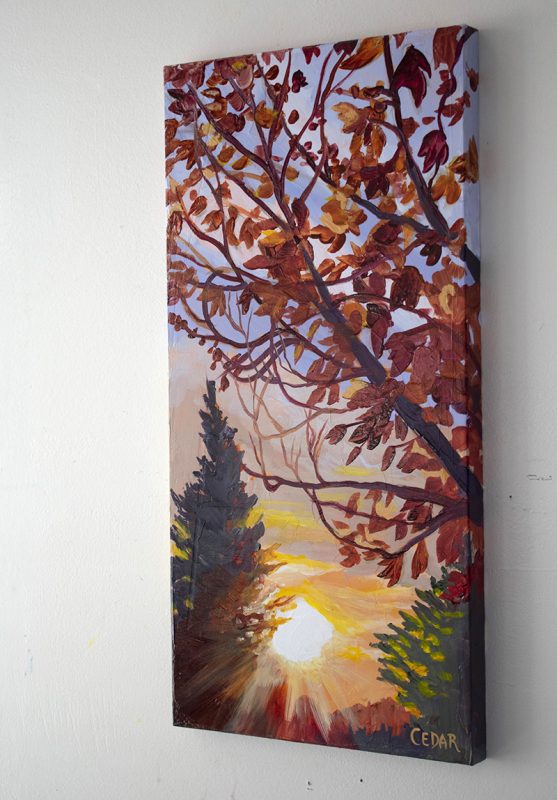 The sky behind the red leaves is a soft lavender, streaked with the peachy tones of the sunset clouds.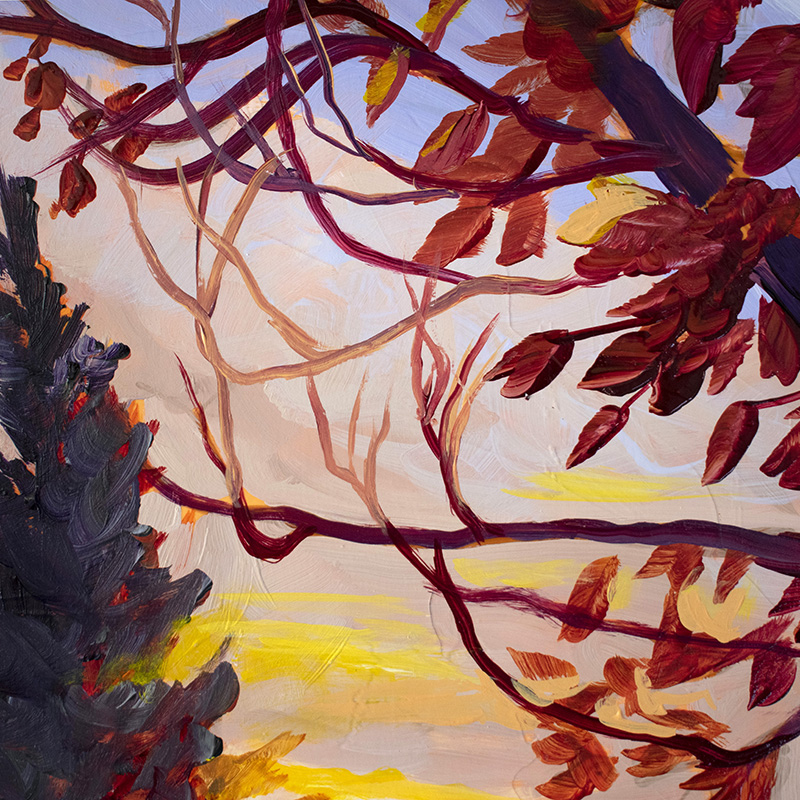 Many tiny branches reach upwards into the sky.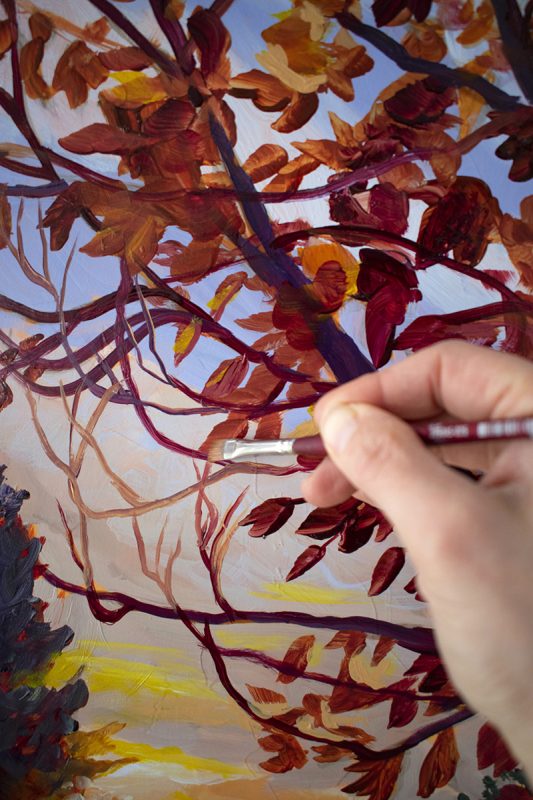 The deep magenta of the leaves is punctuated by some leaves that are a brighter orange color.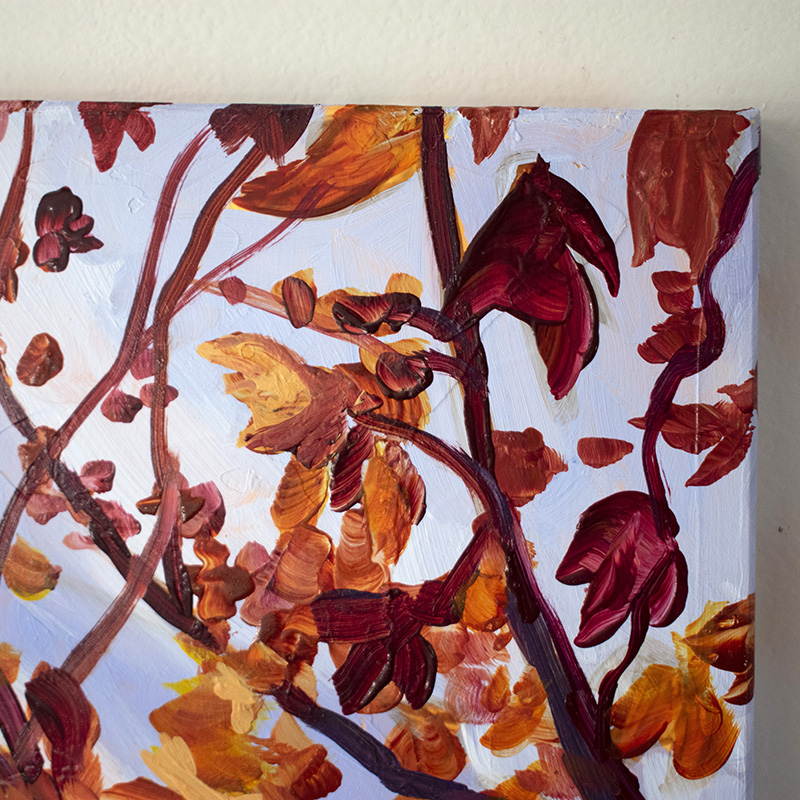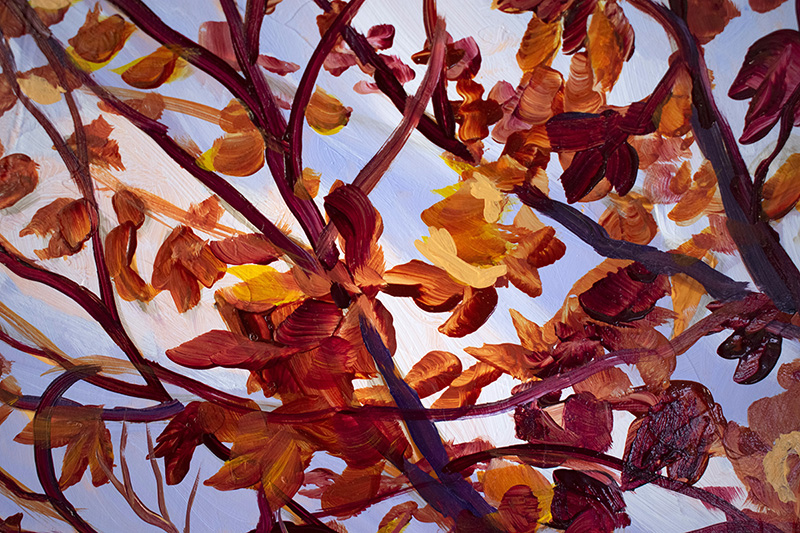 At the bottom is the setting sun, bursting from behind a tall evergreen in the distance.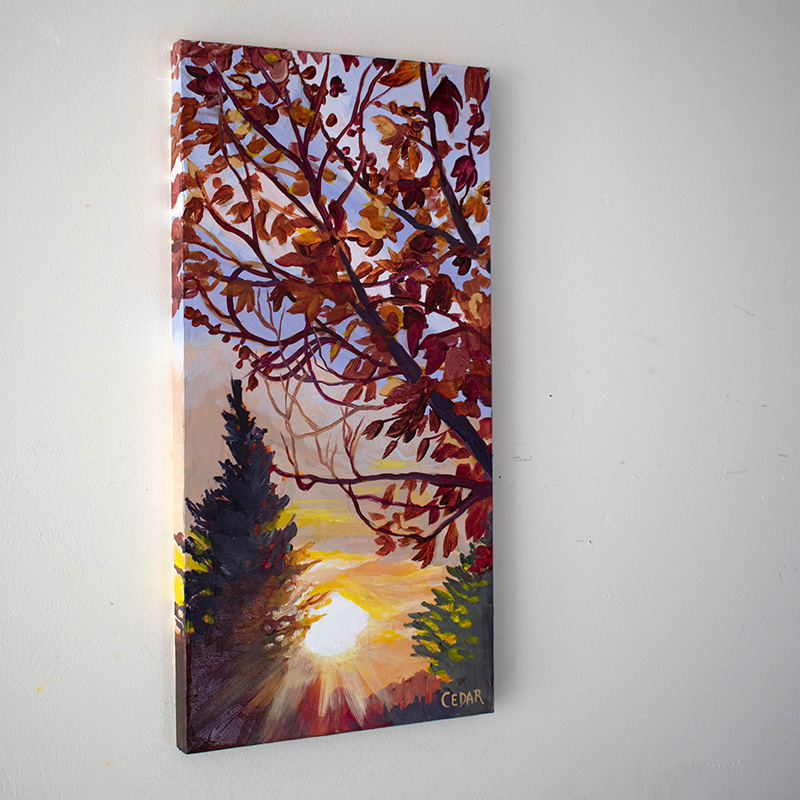 The golden rays of the sun reach out towards us.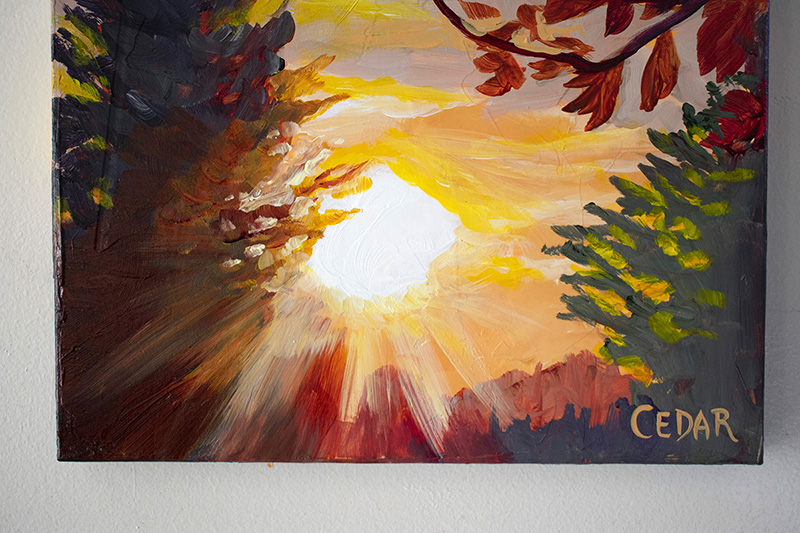 This painting captures a moment that makes us say, "wow!"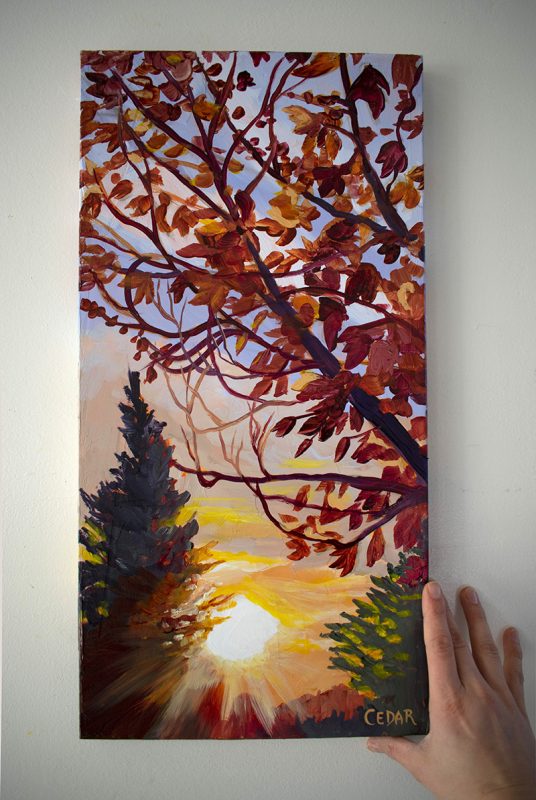 Feel free to contact me with any questions about purchasing the original, or if you'd like to order a print of this painting.