I've just hung a show at Beeswing Cafe in Northeast Portland!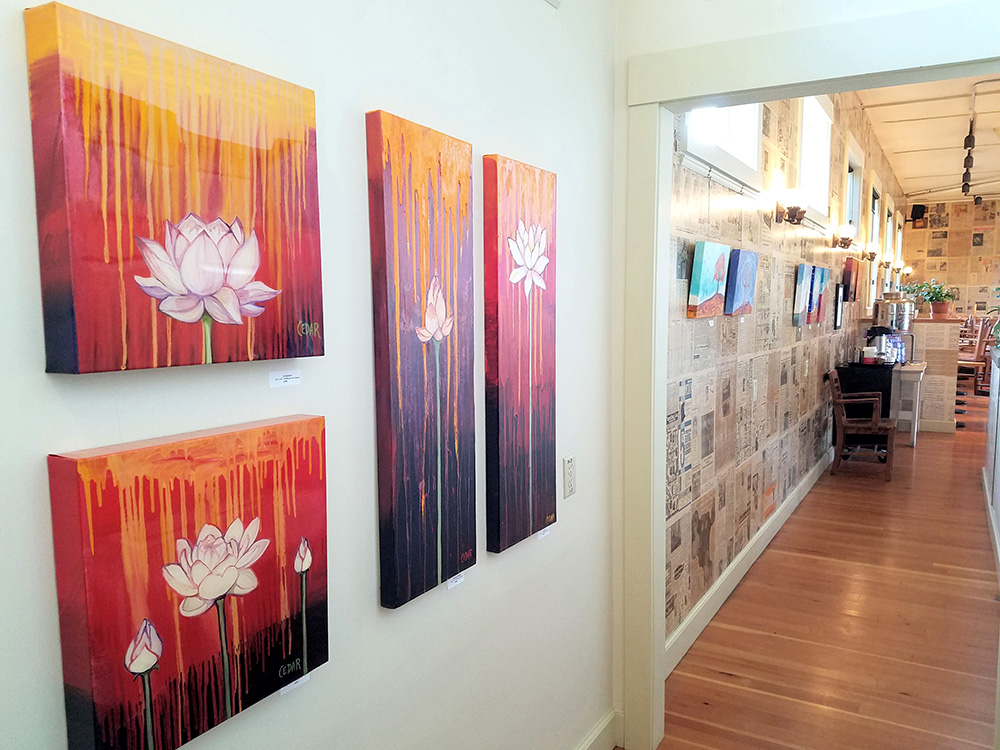 You can see 24 of my paintings up on the walls there through the month of June.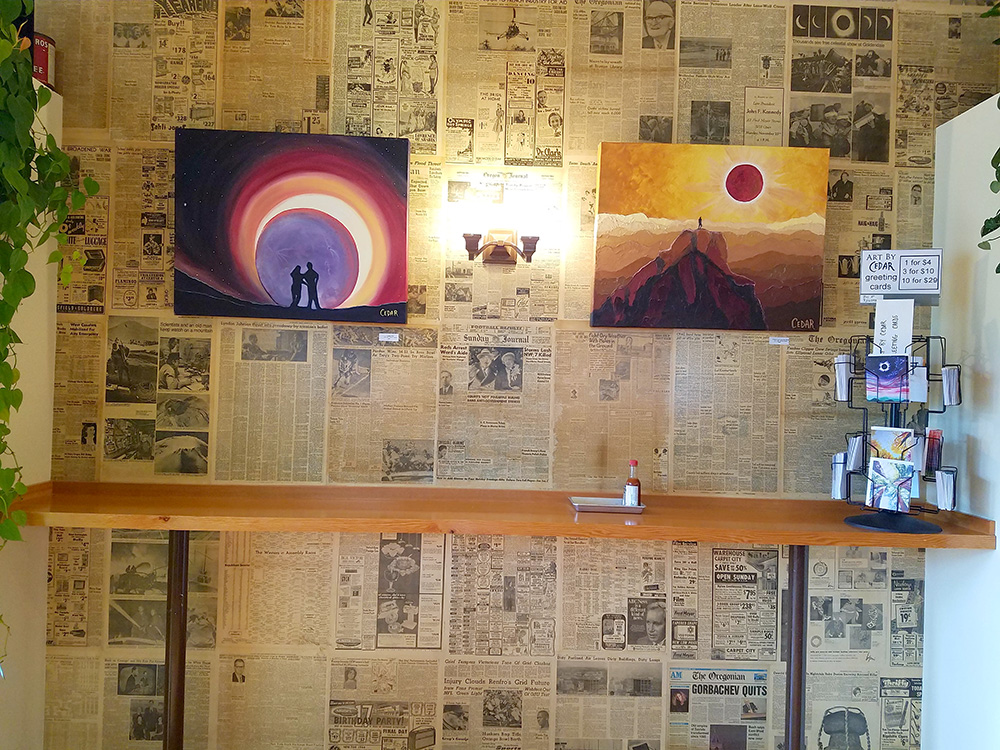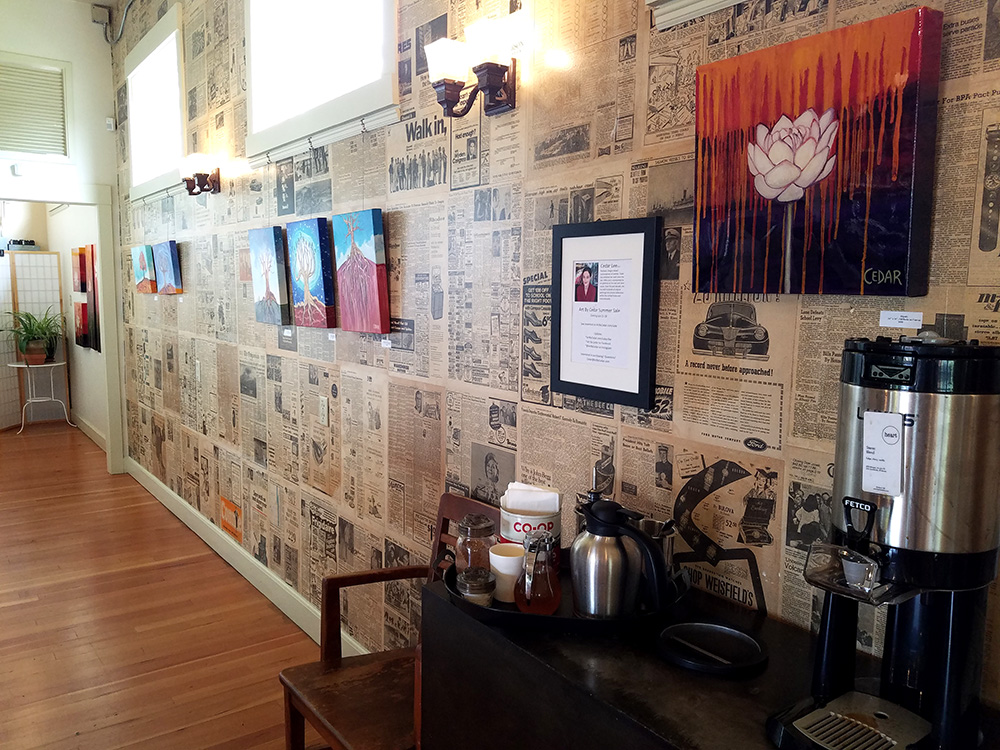 My large-scale pieces accentuate the high ceilings of the sunny space.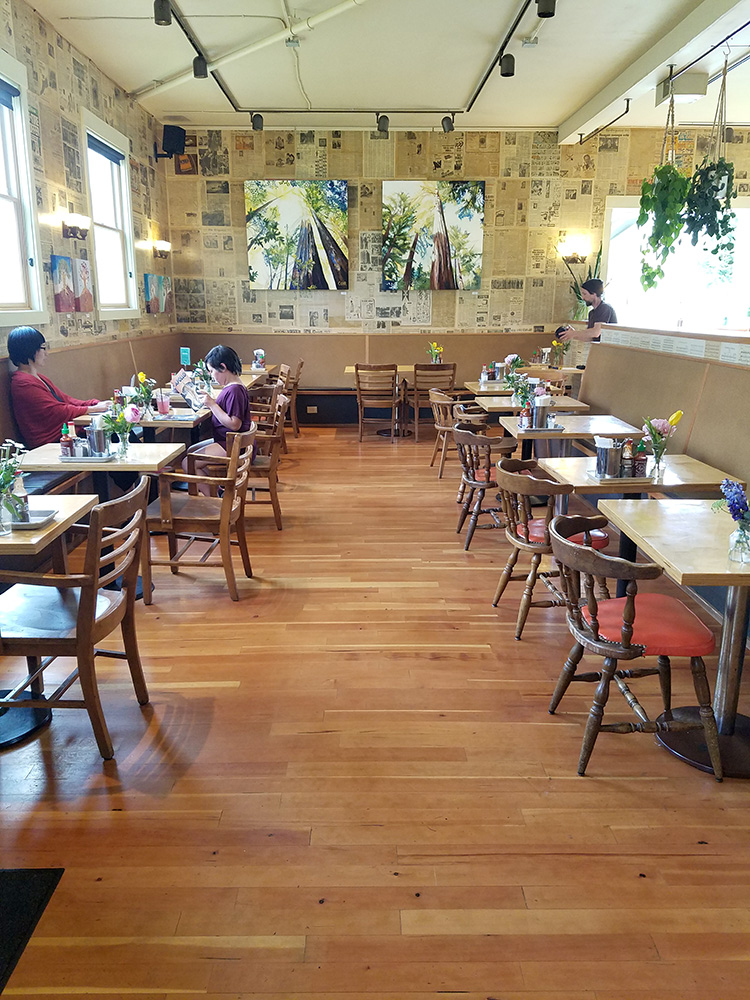 If you're local to Portland, it's a chance to experience some of my work in person before my big Summer Sale in July.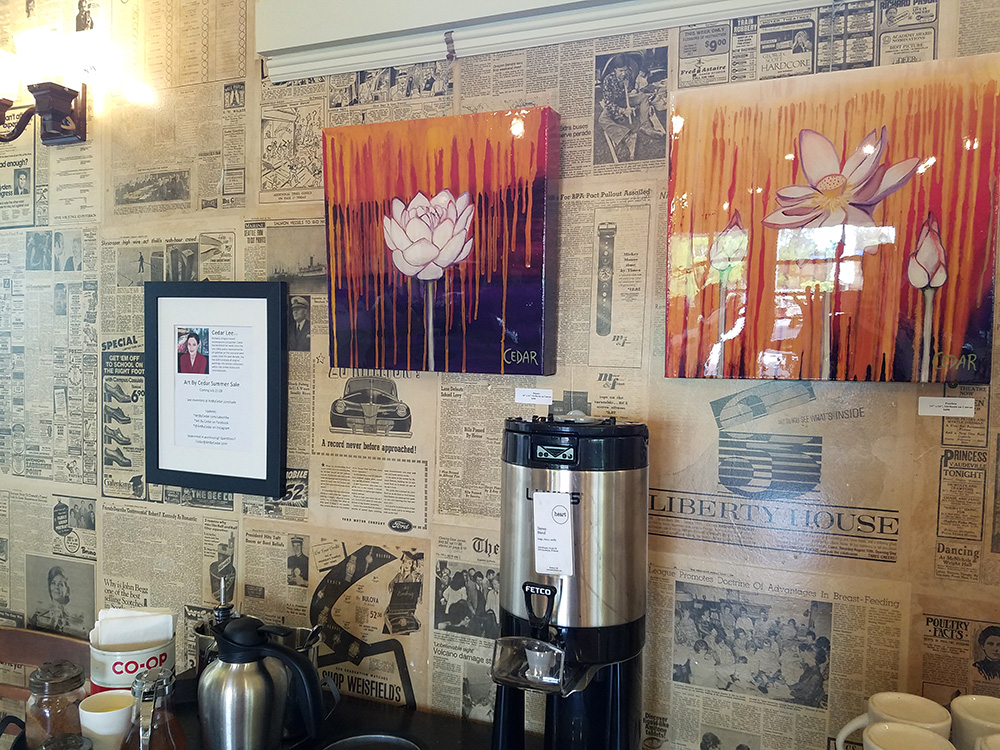 The address of the cafe is 4318 NE Cully Blvd, Portland, OR 97218. Their hours: MON-TUES 8AM-3PM, WED-SUNDAY 8AM-9PM.