This painting is called "A Thrilling Lookout."
The tree is so huge, and the birds are so huge in contrast to the size of the human, that to me this feels like it could be a pre-historic scene!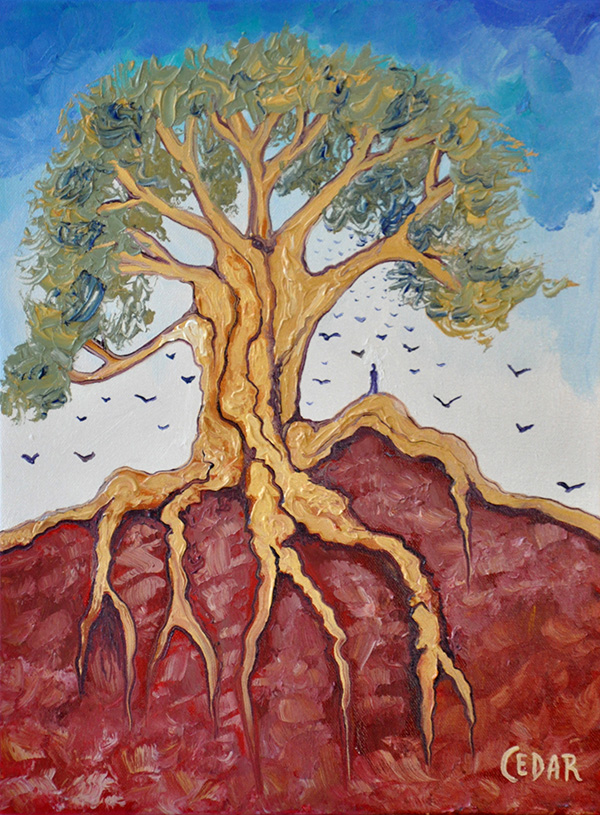 Imagine standing here, sheltered by enormous branches above, watching birds of this size flying around you!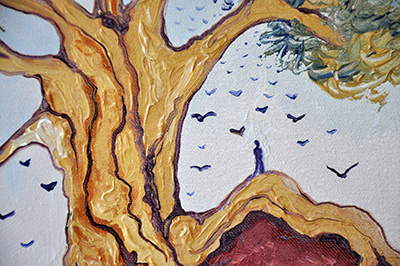 I kind of feel this way at this time of year, watching everything bloom all around me bit by bit–the world keeps on turning, the new year has gathered momentum and now we are hurtling towards summer. I stand and watch it happen all around me.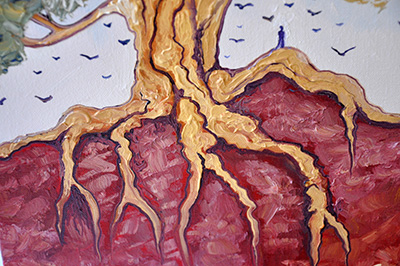 I painted the tree and its foliage with thick texture and quick, swirling motions, in such a way that I think one of my former painting professors would likely comment on my "painterly mark-making."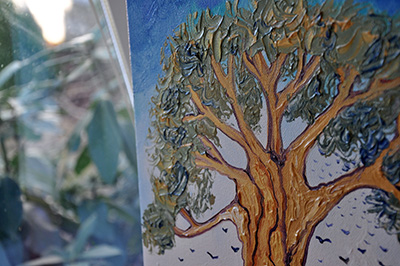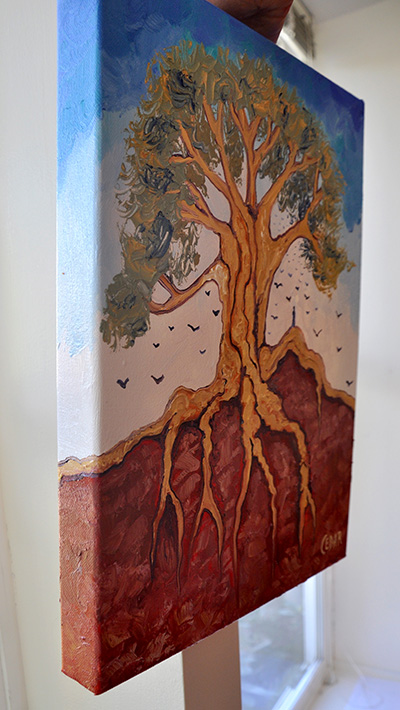 Less than 8 weeks now until my Spring Sale. At some point I will need to break from painting and shift over to sale preparations like getting the webpage up, etc. But as of now, I am still painting at full blast.
I'm now working on a few larger pieces that are more time-consuming and still in progress. They will be panorama format, and they'll include the Tree of Life alongside colorful fantasy cosmic star-scapes! But before those are done, I have several more in this 12″ x 16″ size finished that I have yet to share with you. Stay tuned!