Exciting development: I'm now showing my work at a gallery in Encinitas, CA, Earth's Elements.
Description from their website:
Earth's Elements is a unique jewelry and fine art gallery in downtown Encinitas, California. We offer beautiful handcrafted jewelry, fine art, furniture, Tibetan bowls, sacred art, tapestries and home decor items, books, and music. We feature local artists, musicians, and authors as well as offering one-of-a-kind items from around the world.
This little gallery is tucked in amongst sidewalk cafes and boutiques in historic Encinitas' shopping district along Coast Highway 101.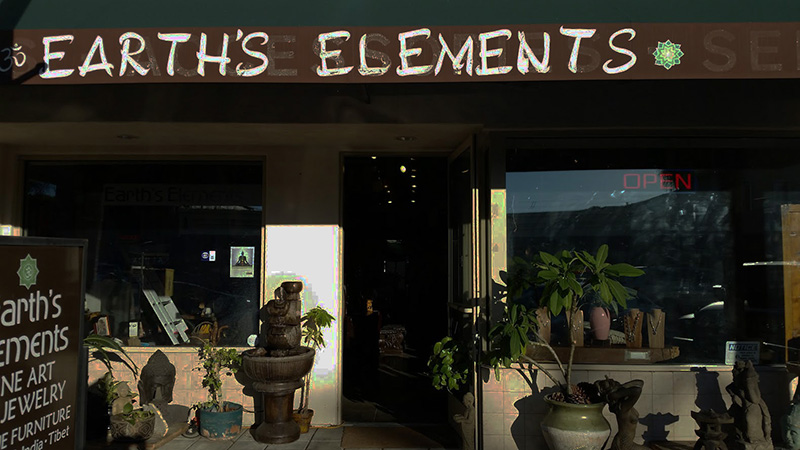 If you didn't know it was there, you might miss it, but then you step inside into a peaceful, colorful oasis of beautiful things.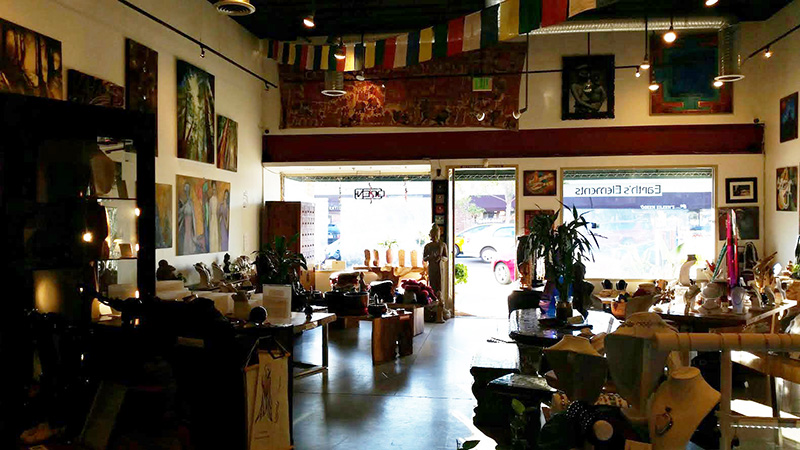 In addition to showing the work of California artists, the owner, Hem Rai, travels all over the world to find the handcrafted jewelry, furniture, sculptures and textiles on display.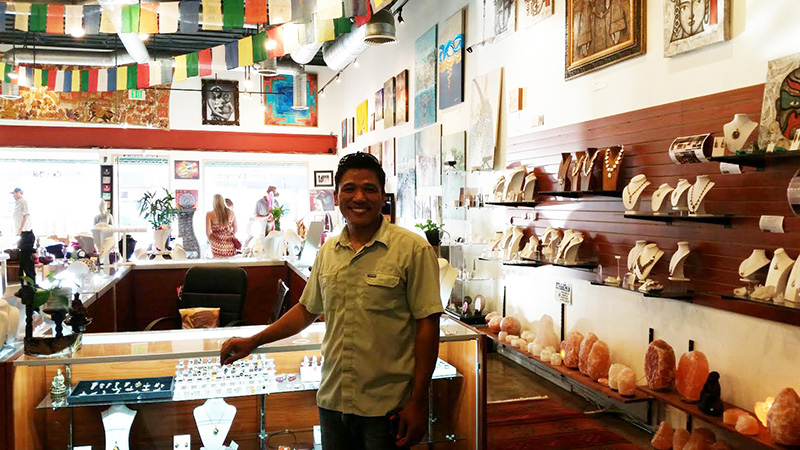 We just hung 5 of my paintings, which, if you're local to Southern California, you can now go see in person anytime. You can see here at the top left a couple of my Tree of Life series as well as one of my cosmic pieces, "Passion."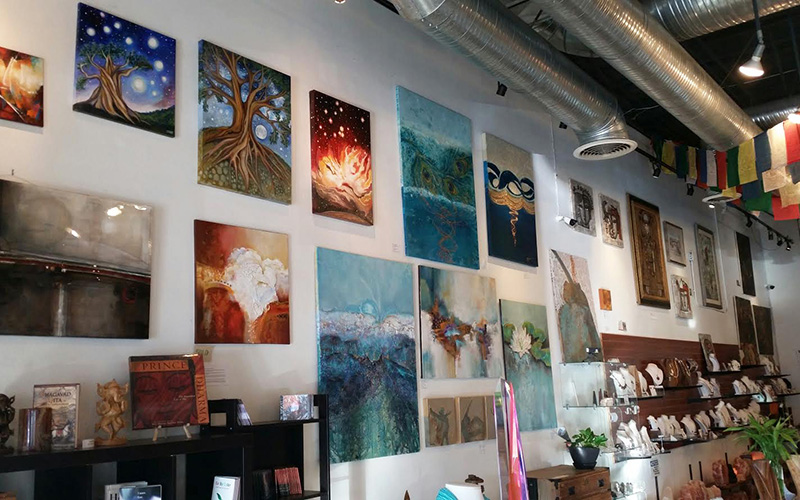 And here at the top right, two of my images of redwood trees. For scale, the larger one, "Bright Woods" is 48″ x 36″. The walls of this open gallery space are soaring.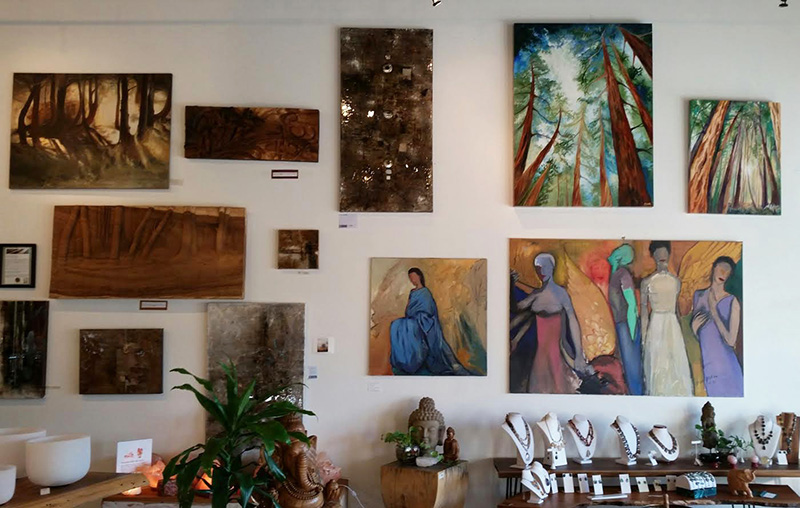 The gallery is a 3-minute drive from Moonlight Beach, one of my favorite spots in the San Diego area. Another reason to make the trip. 🙂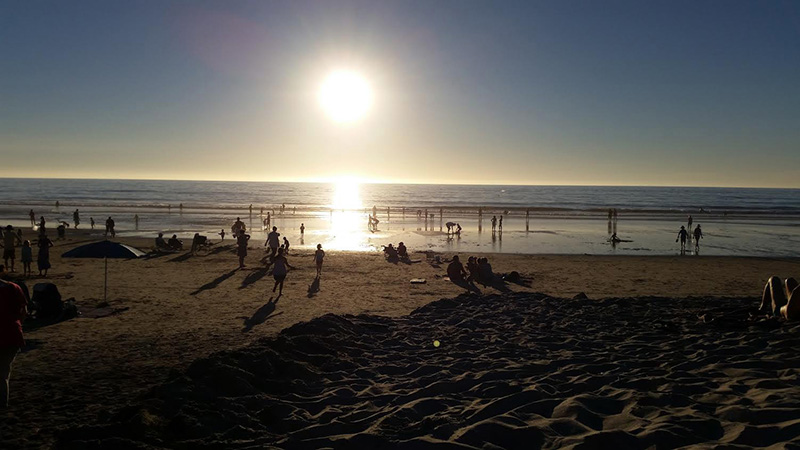 In other news, here's me at the most recent Escondido Art Walk, with three of my recent large-scale paintings at Art Tradition Gallery in Escondido.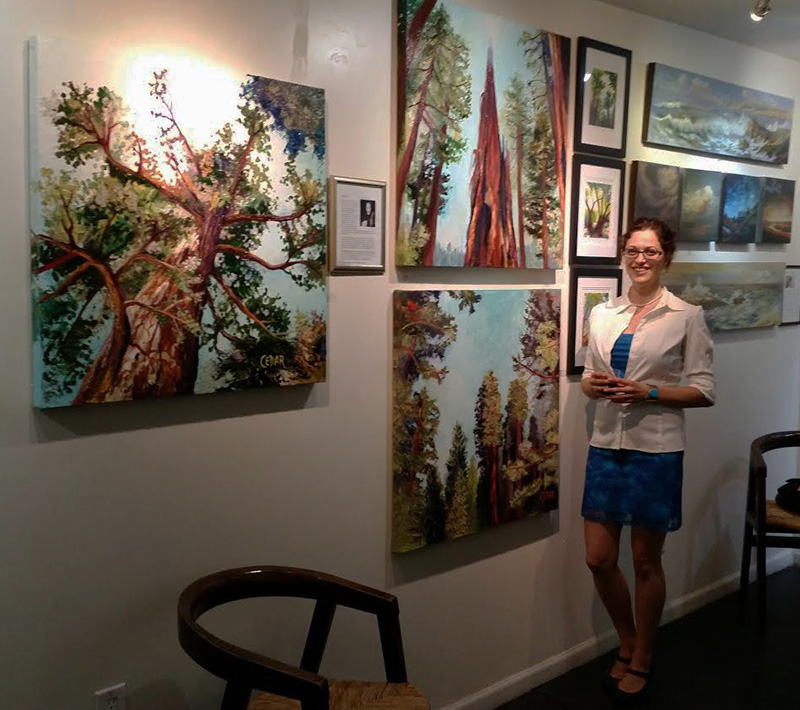 With 8 of my small paintings also going up for sale at SDAI Museum of the Living Artist's upcoming 2014 Winter C Note exhibition opening on November 22, this month I am ridiculously busy showing my work all over the San Diego area!