Here is my very newest available original oil painting, "Sky Dwellers."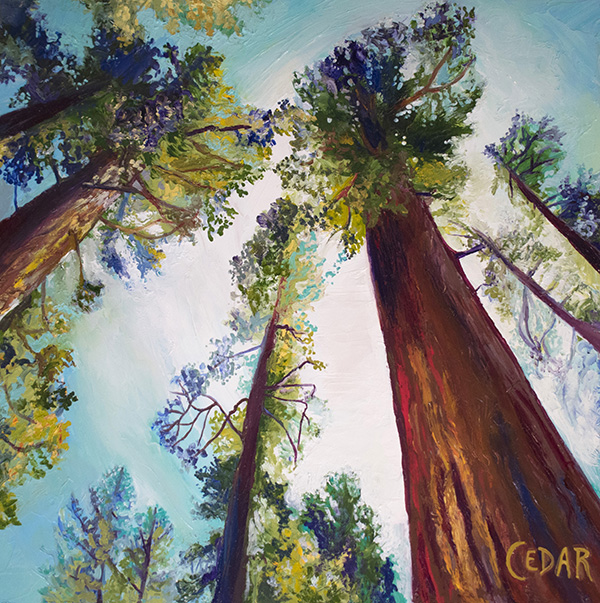 With 2018 comes a renewed commitment to my series of forest paintings, "Looking Up."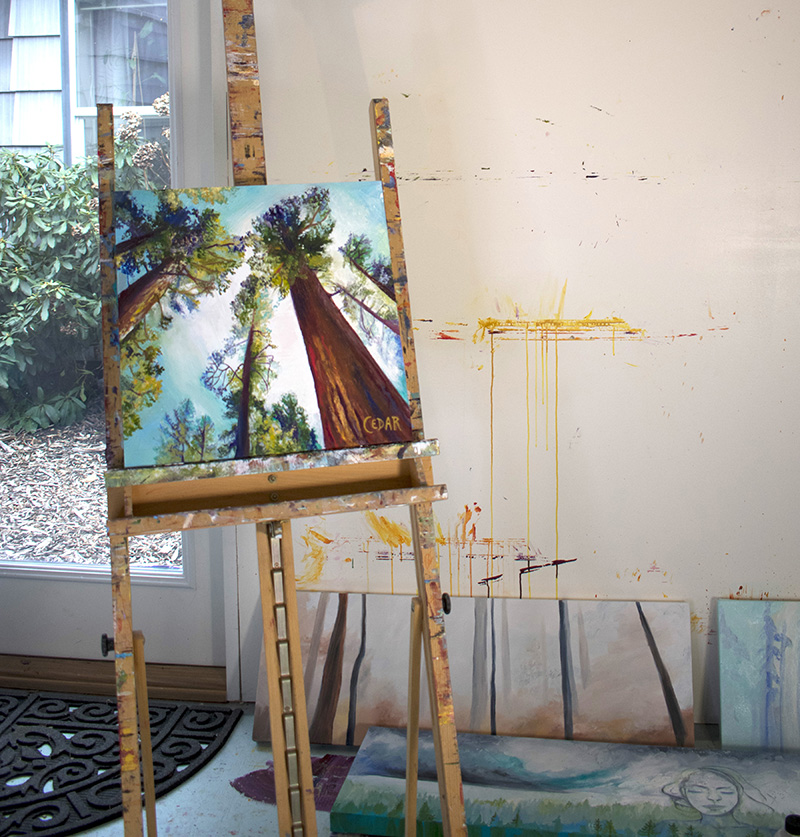 For the past 6 months, I've been working very large scale, and now I'm back to creating more small/medium sized paintings. At 16″ x 16″, this affordable size makes it easy to own original art.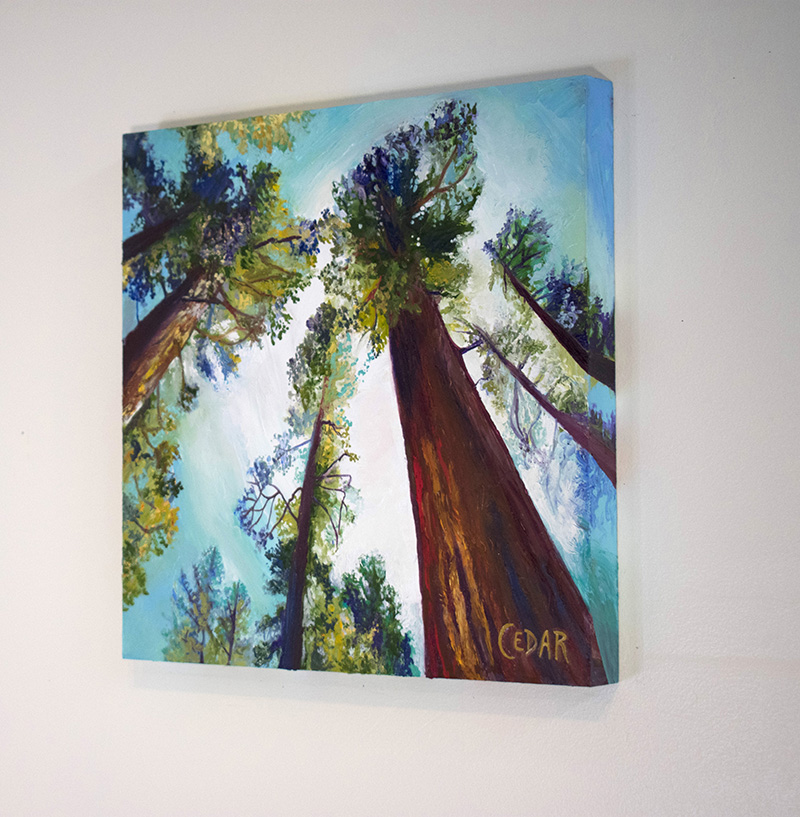 The deep edges of the wood panel give a dramatic look on the wall.
These majestic giant sequoia trees reach hundreds of feet up into the bright sunshine and clean air above, living high in the sky–"Sky Dwellers."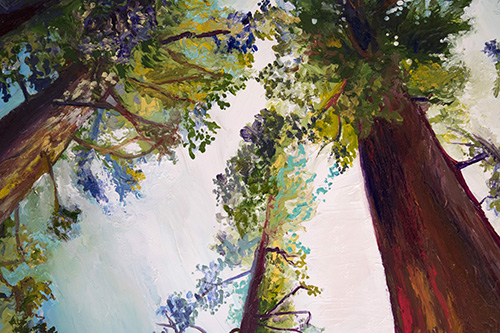 The sunlight filling the center of the sky is a brilliant white.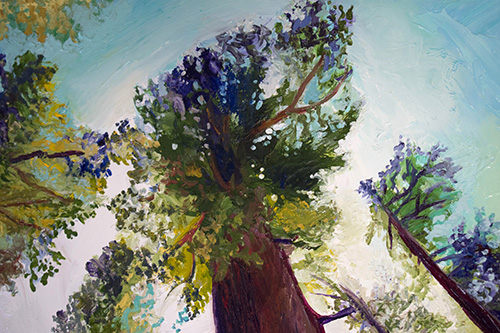 I used palette knives to build up a very thick texture to the paint, then small brushes to create the tiny details of distant leaves and branches.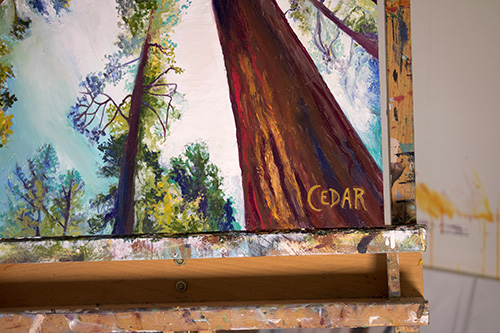 This art stands out with its beautiful colors: the clear sky is a vibrant teal; the trunks of the redwoods include bright red, violet, and yellow.