Description
Here is "Yosemite Sky (Violet and Gold.)"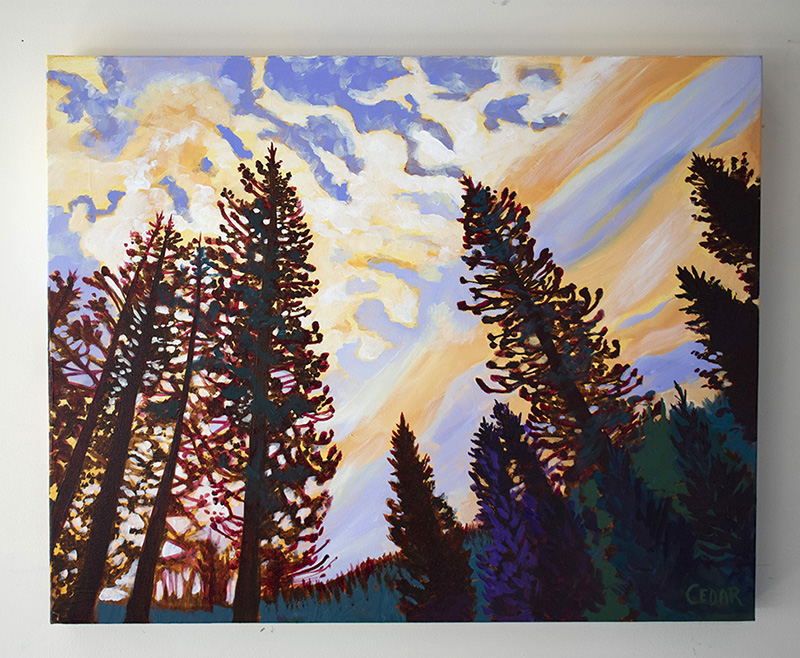 I began with an earth-toned underpainting of burnt umber, then glazed over this with a warm gold, then added more layers of color on top.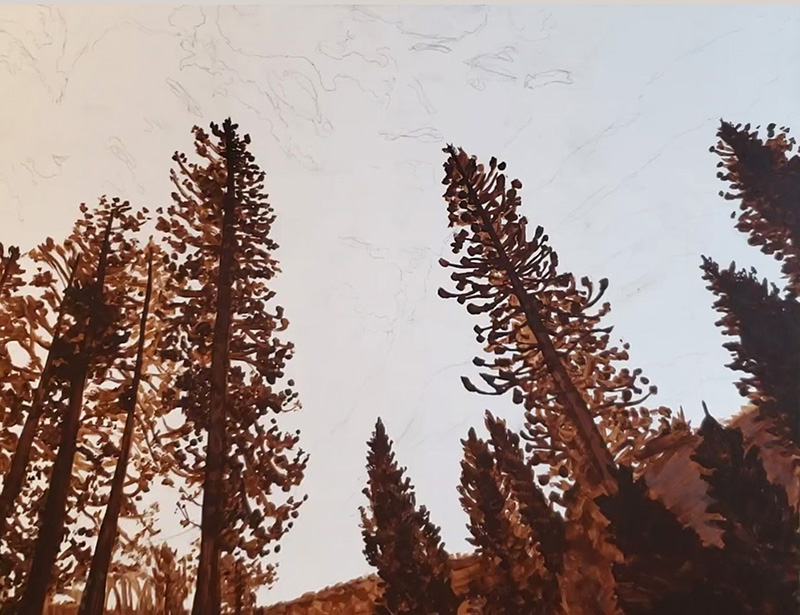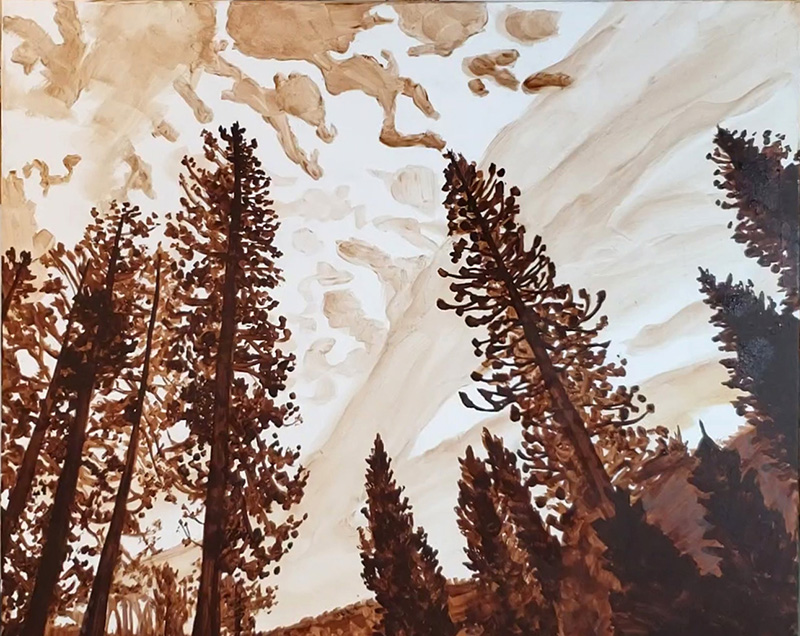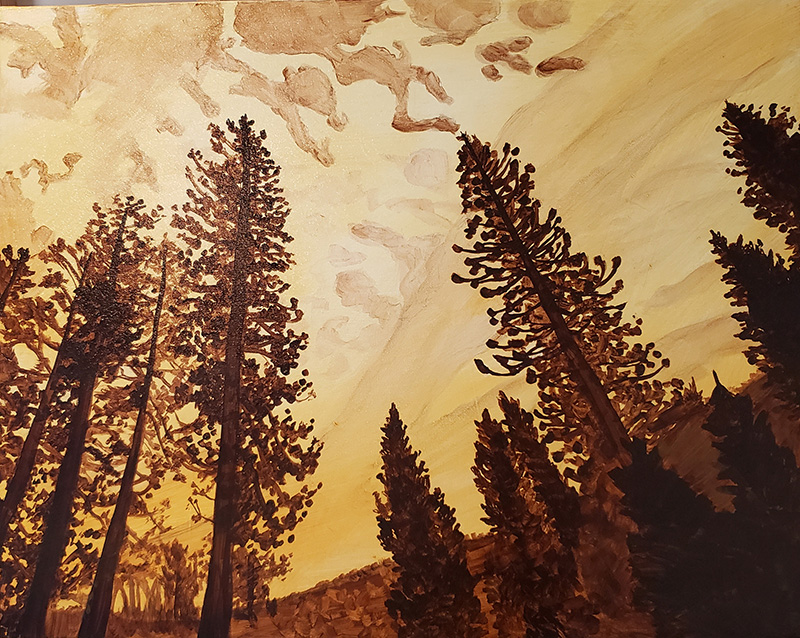 I took the photos of this stunning location during the day, but decided to paint the sky in wild colors which became a fantasy sunset.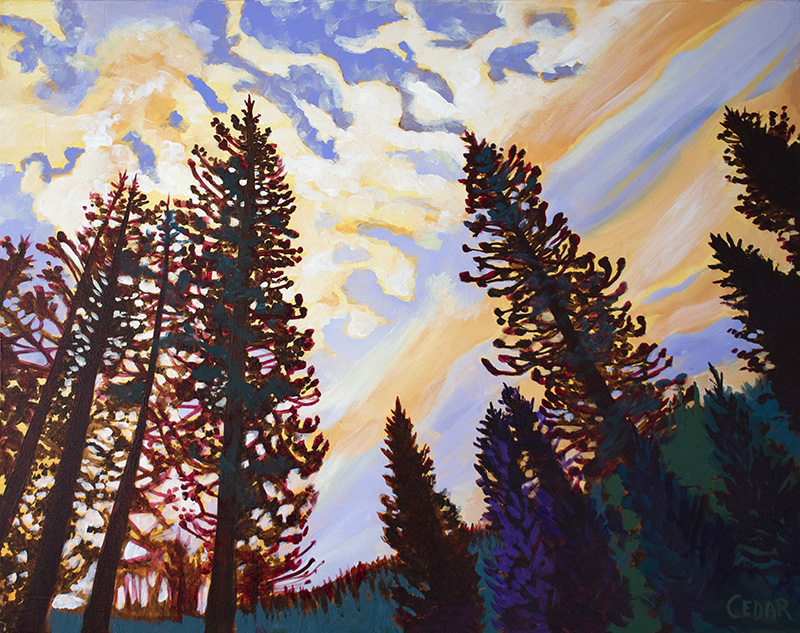 The trees reach so high up into the open dome of the sky above!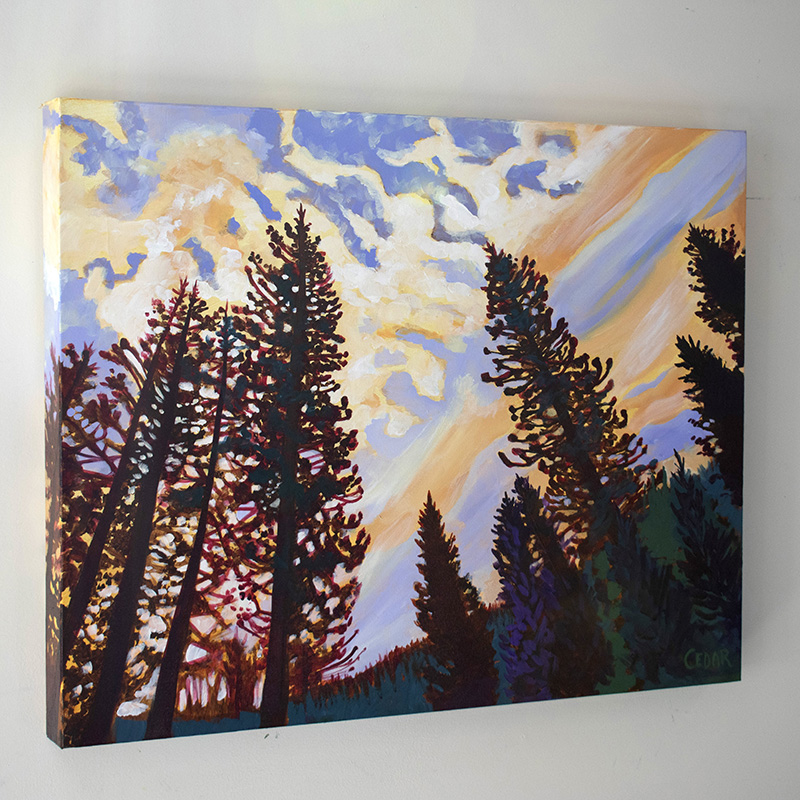 The color scheme is based around the complimentary colors of the buttery golden-yellow of the clouds and the lavender of the sky.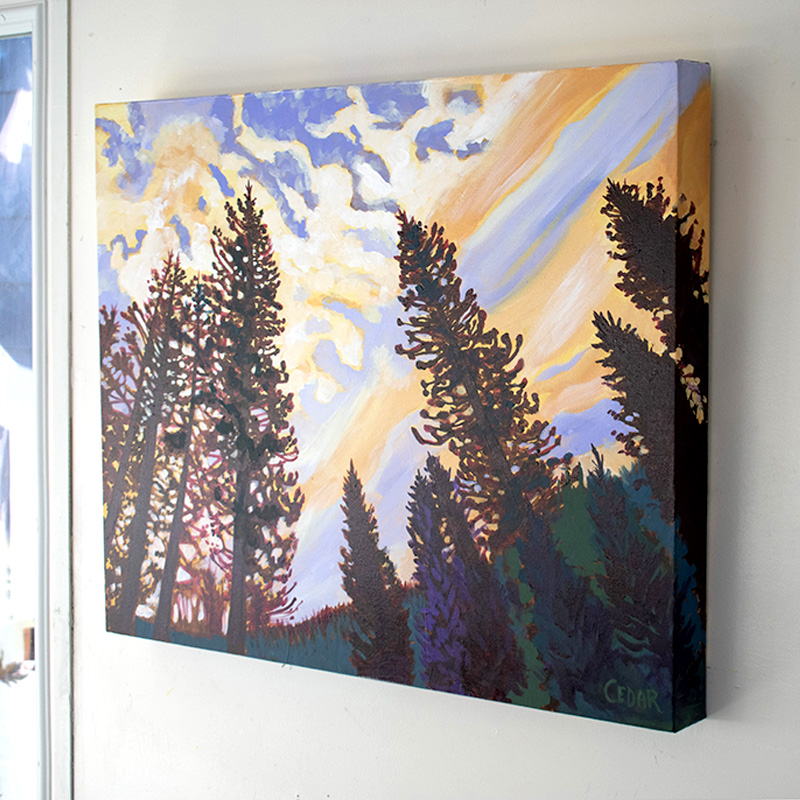 A deeper shade of violet shows up in the trees below.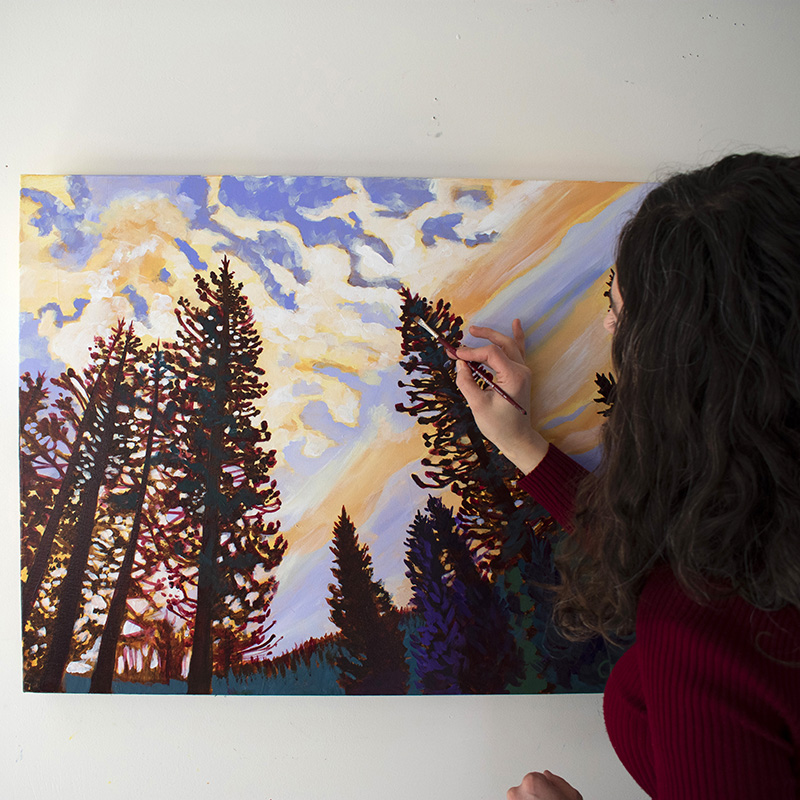 These colors feel even more vibrant alongside the pops of magenta and deep green throughout the trees.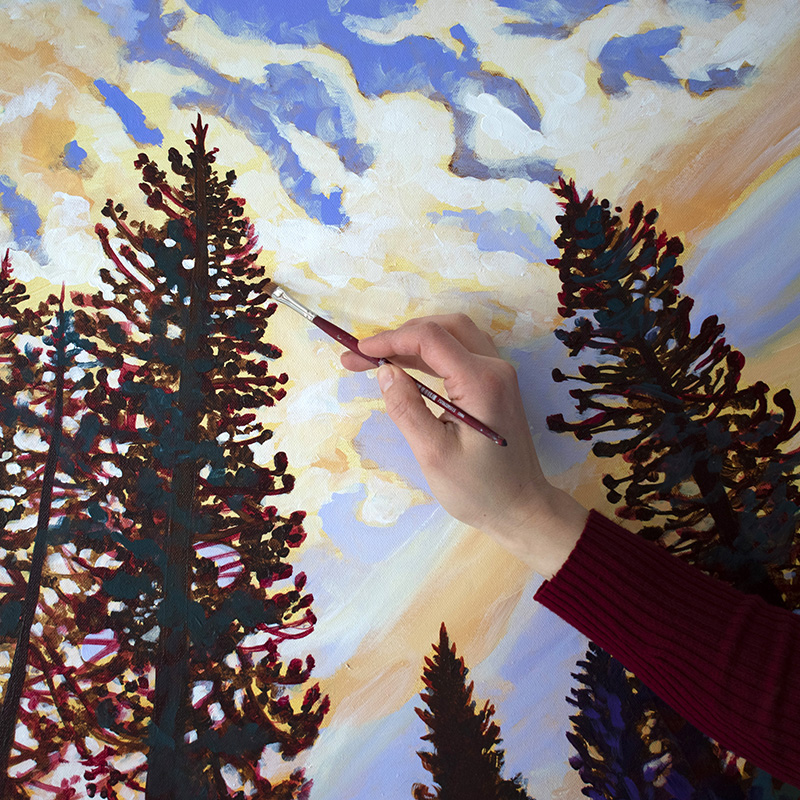 While the trees are mostly in silhouette against the brightness of the sky, when you look closely you will see they are full of color.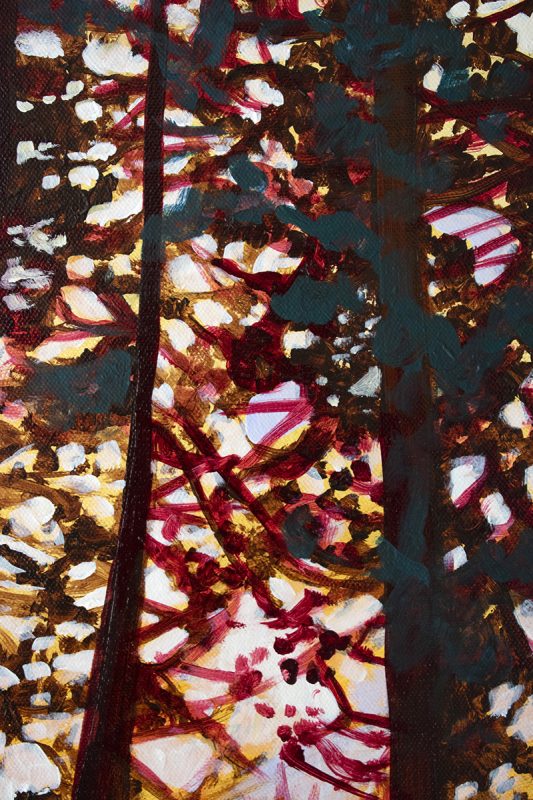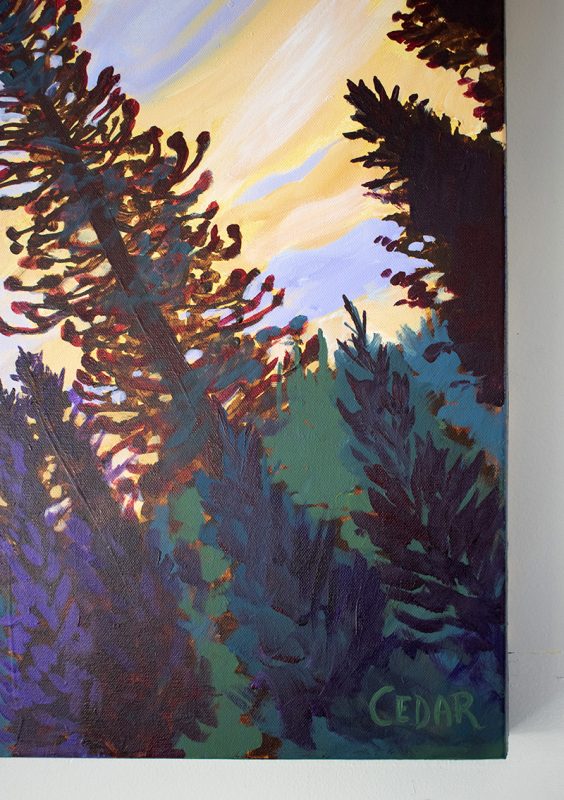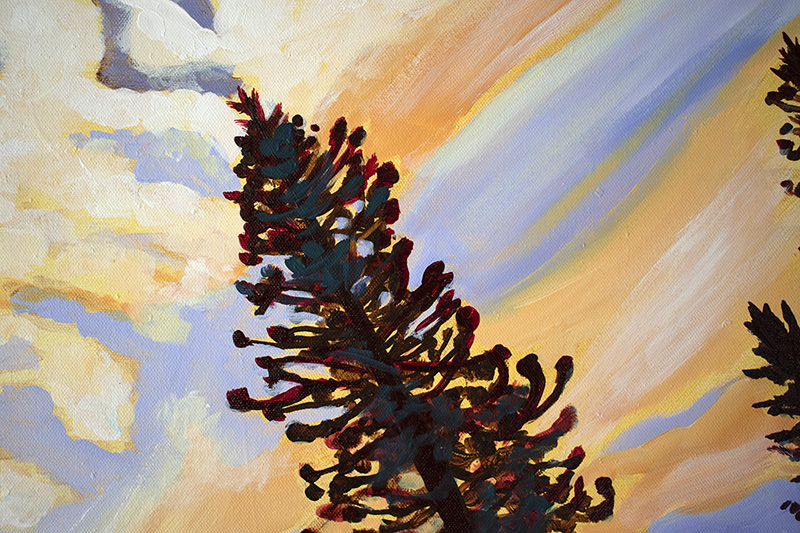 The painting continues around the edges of the canvas.