Description
Here is my acrylic painting on a live edge slab entitled "Spring Hope."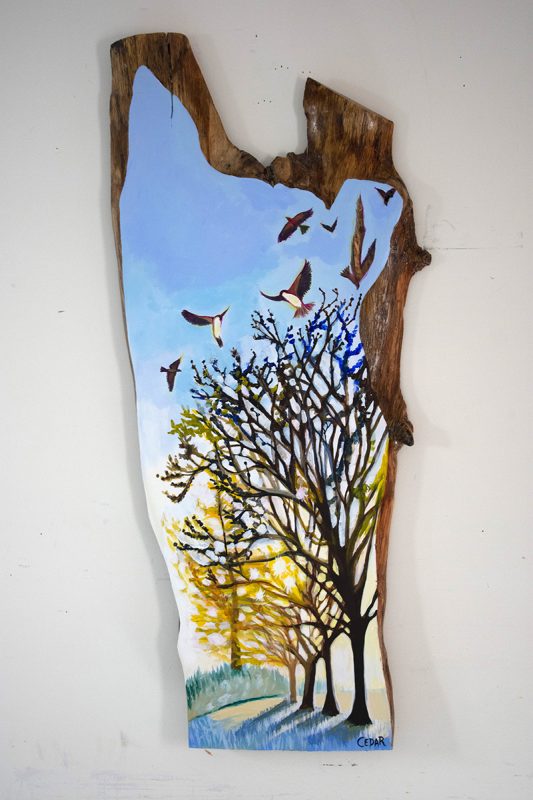 It is 19″ across at its widest point, and 43″ tall! So this one would be good if you have a spot on the wall that is somewhat narrow and tall.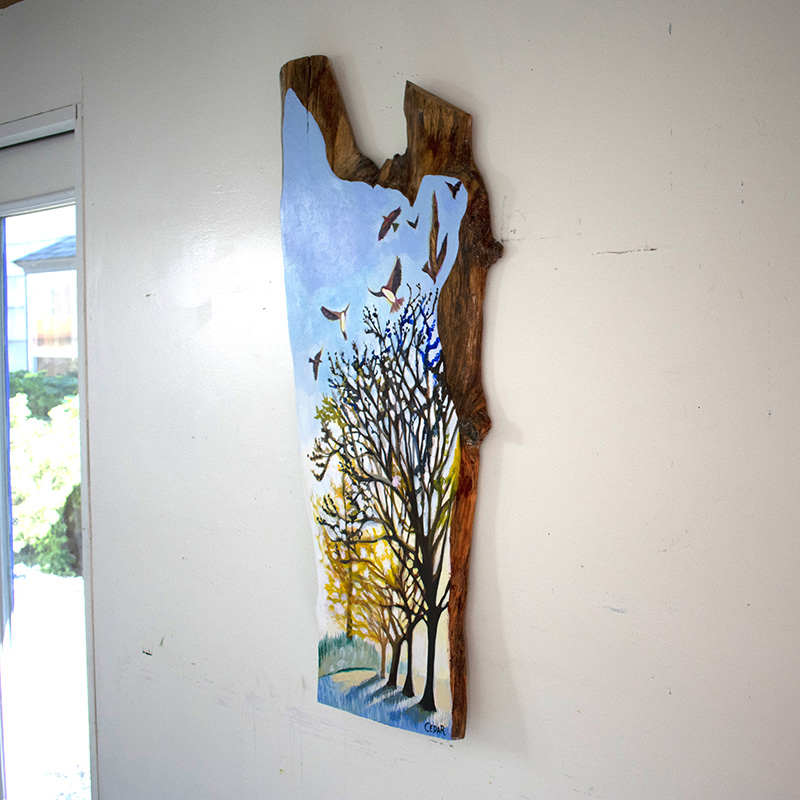 This live edge slab, an organically-shaped cross-section of a tree trunk, is smaller at the bottom and widens towards the top, where it branches out in two directions, the spot where the tree trunk, as it grew, separated into branches reaching up towards the sky!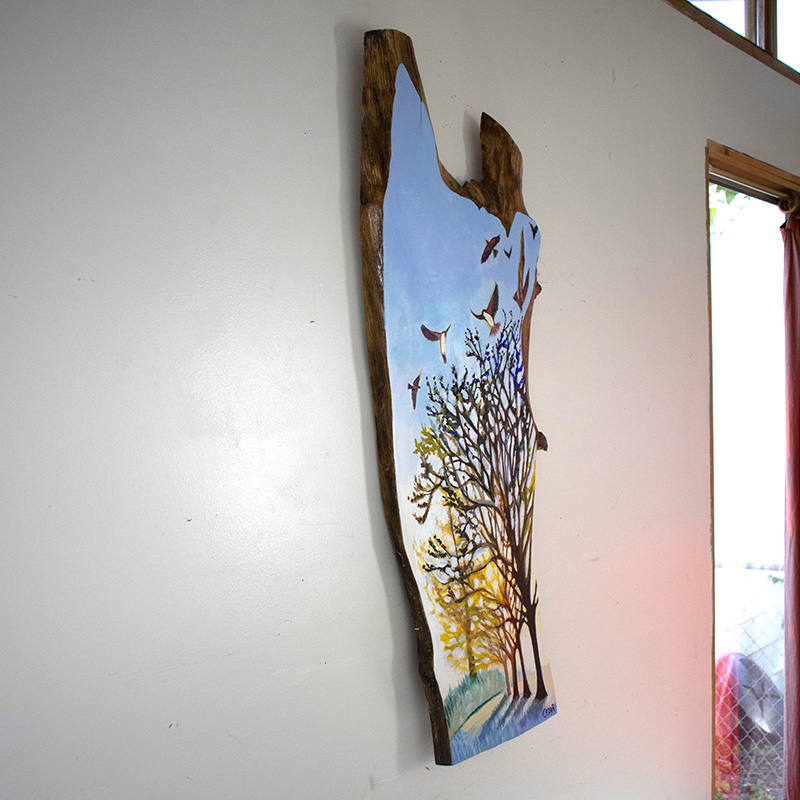 The slab is not perfectly flat, but rather, it curves out away from the wall at the top and bottom. This makes this piece of art cross over from painting into sculpture as well! The interesting shape gives it a life of its own.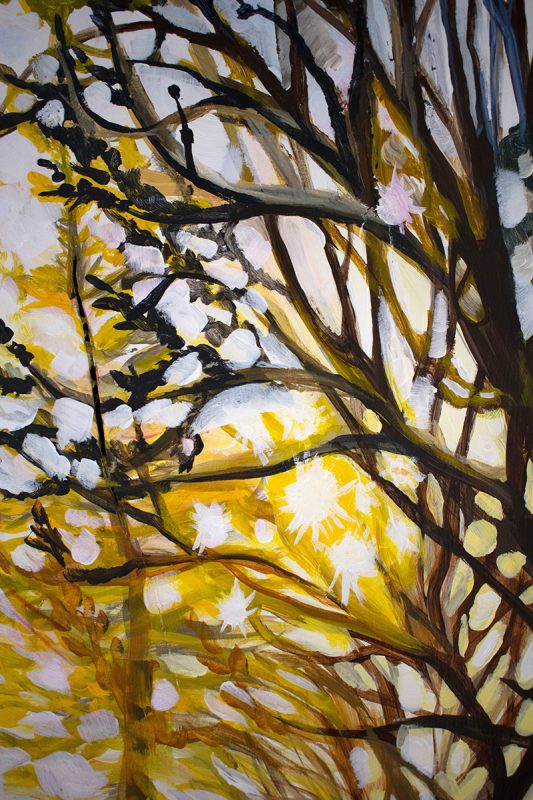 Golden sunlight sparkles through the negative spaces between the bare tree branches. It is just the beginning of spring, when all the branches are still bare, but all the trees have just exploded with every tiny branch full of new buds.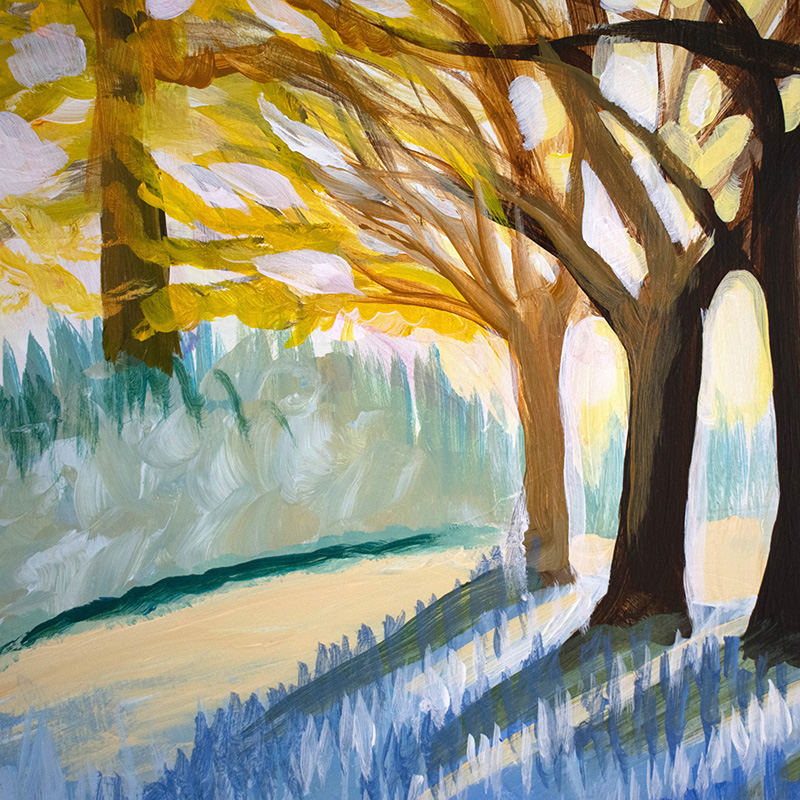 And up in the blue sky, birds are flitting about above the tops of the trees.
The overall effect of this painting is an embodiment of the soaring feeling of hope welling up inside of us.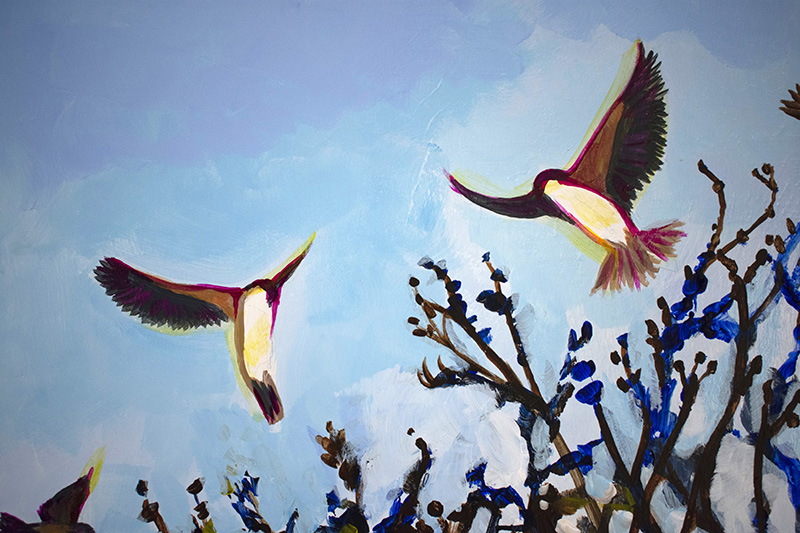 The birds glow in the golden light.
One of the more interesting features is this one strangely-shaped bird in the corner. This is a piece of the natural wood grain of the slab that I left unpainted because it was so interesting, showing the whorls of the "veins" of the tree. It was vaguely the shape of a bird, so I made it a bird!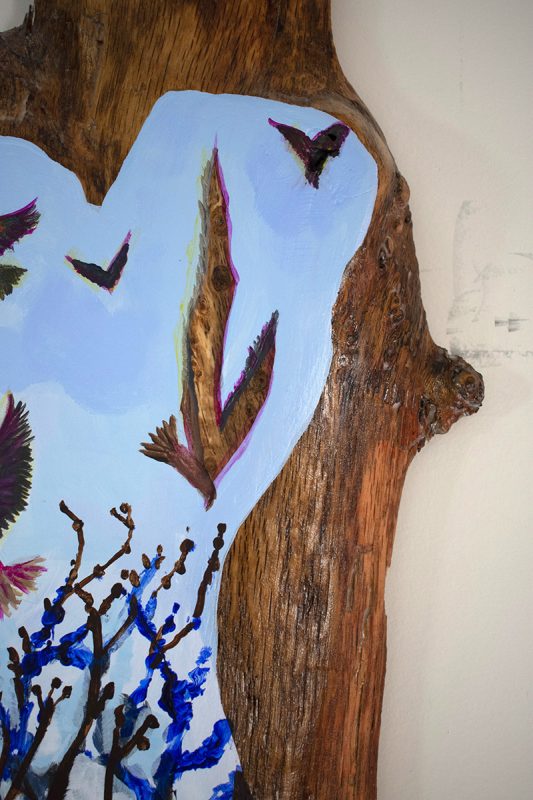 This artistic decision is what made me envision the whole scene, and why it became a painting of birds!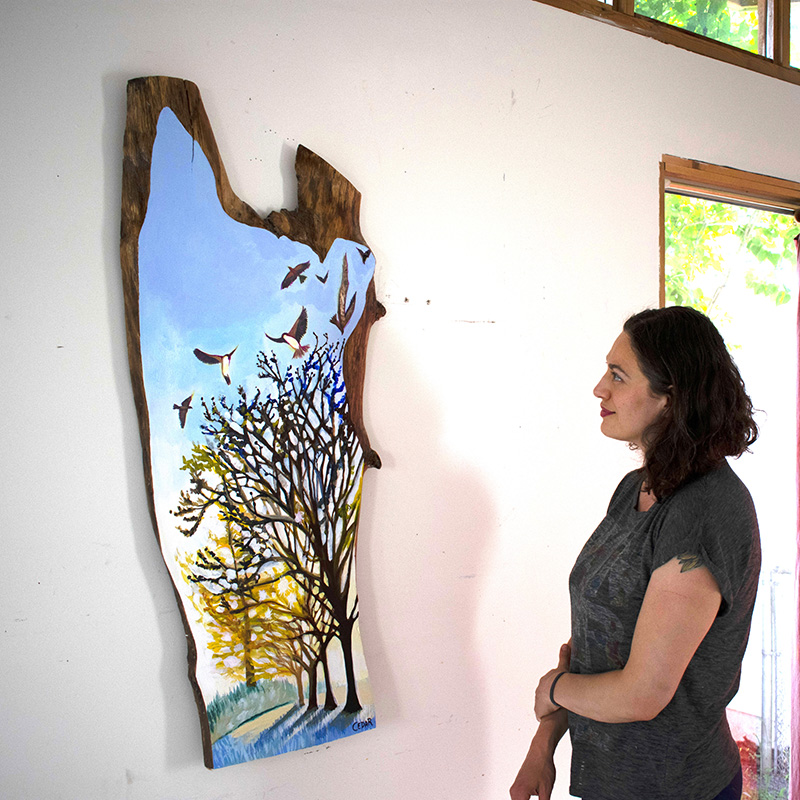 Here is the time lapse video of the creation of this painting!