Description
Here is "Soaring."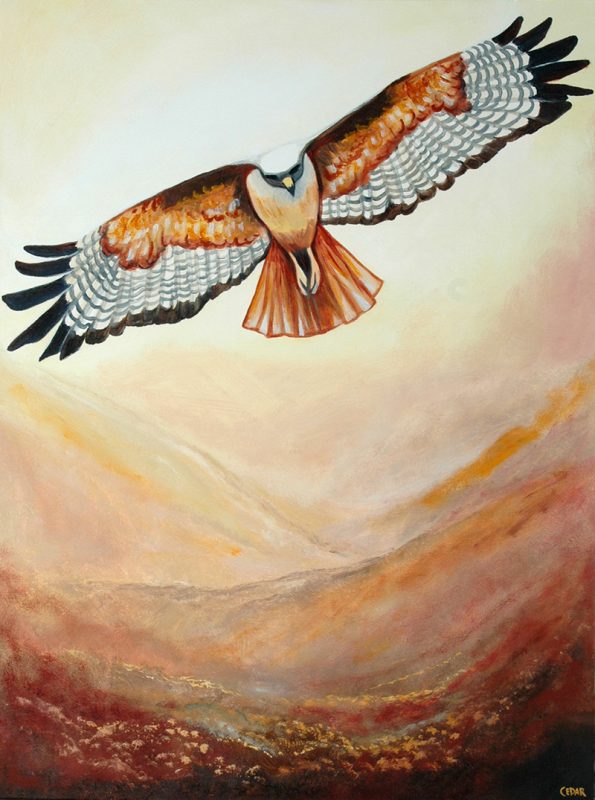 This painting features a red-tailed hawk with its wings spread wide as it soars high in the sky above earth-toned hills.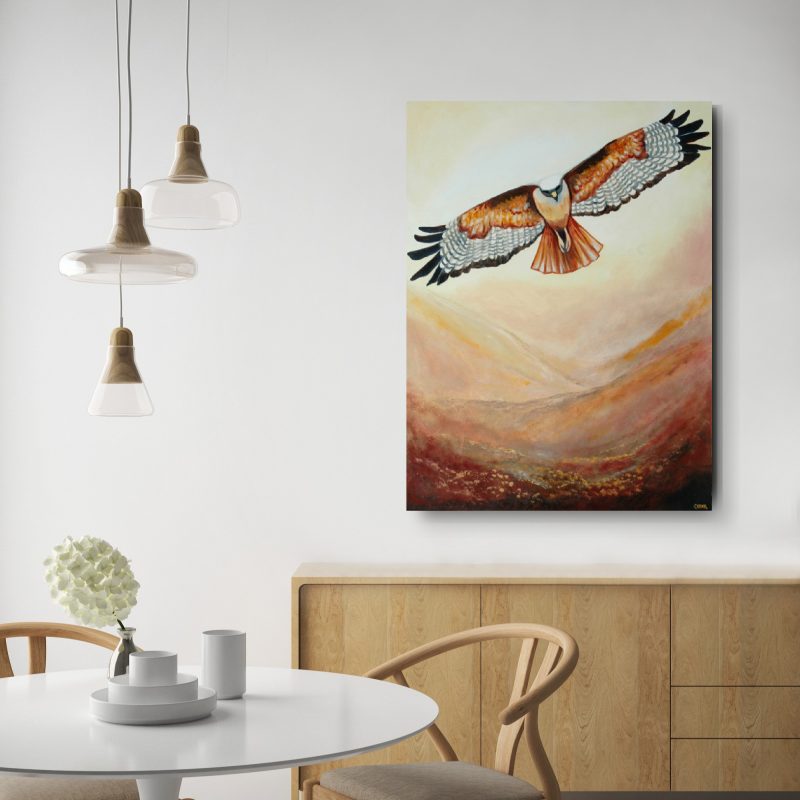 This painting was inspired by my former home in California, where I saw red-tailed hawks every day soaring over the mountains and landing in the branches of the avocado trees in my back yard.
Because this painting holds such special meaning, it has been a treasured part of my home collection and has never been offered for sale until now.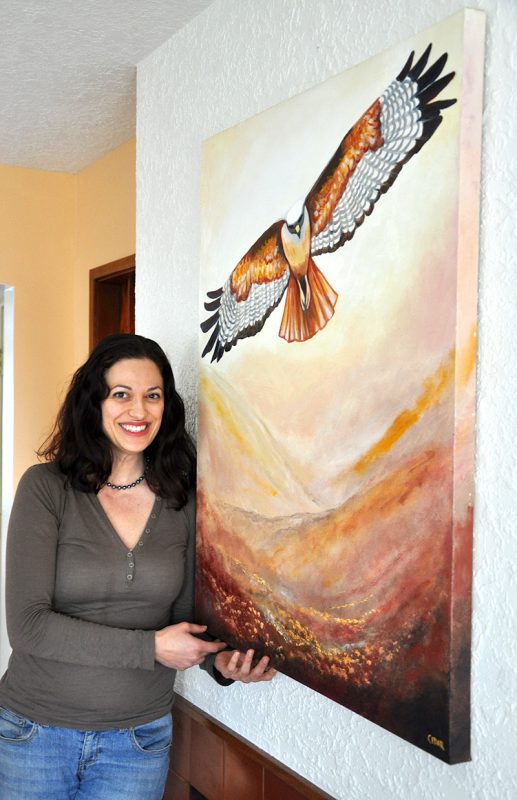 Artist with art. Soaring. 40″ x 30″, Oil on Canvas, © 2012 Cedar Lee
Images of birds have have recurred in my artwork throughout the years, and I've realized it's because they symbolize freedom and hope.
If we could be birds, with the ability to fly, human problems would cease to exist. We feel all these awful things: stress, grief, depression, helplessness. And I've realized that I continually add birds into my paintings because they bring me relief from all those feelings. When I see all the birds in my paintings, all I feel is celebration of life!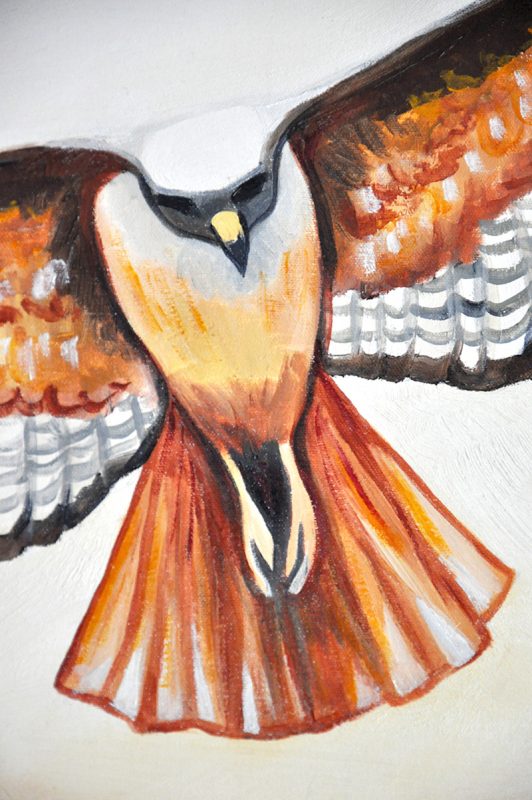 The golden colors and textures in the hills are warm, glowing and dazzling.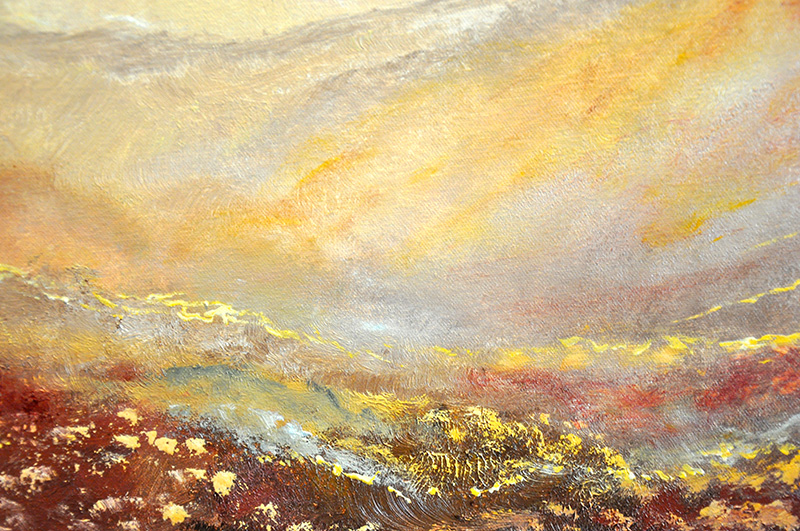 I've often thought of myself as the bird. I am an independent soul by nature, so it's easy for me to put myself in that place.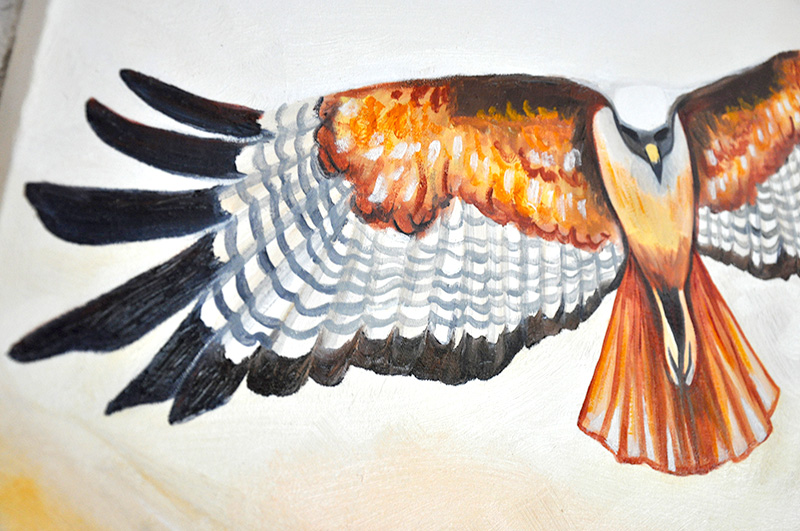 This bird is me. It could also be you, or anyone else with a soaring spirit!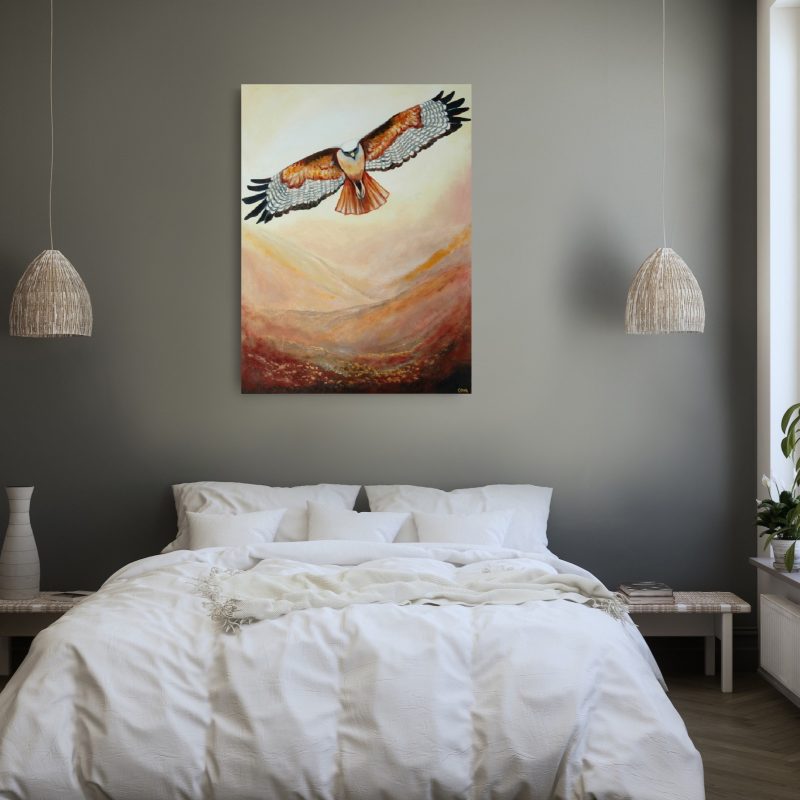 This dramatic, atmospheric painting is 30″ wide by 40″ tall.