Description
A Search for the Northern Lights
40 pages
Format: Hardcover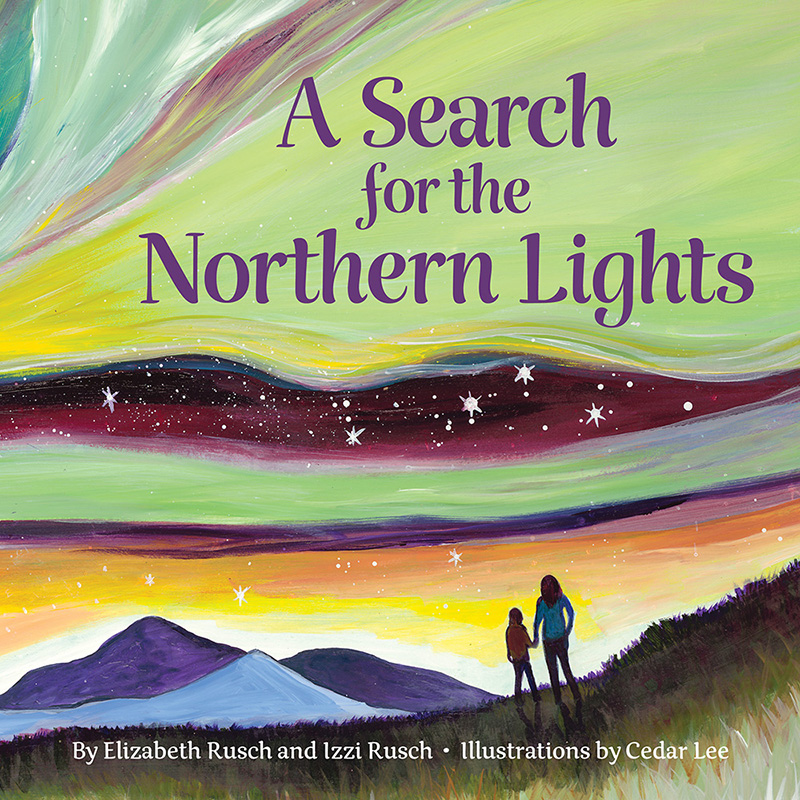 A mother-daughter story of an adventure-filled search for the amazing aurora borealis.
Alix and her mom are fascinated by the nighttime light displays in the sky known as auroras, or northern lights, but being able to see them in person proves to be more challenging than expected. Where do they appear? When? How could Alix and her mom get there to see the auroras before they disappear from the sky?
Inspired by the authors' own experiences, A Search for the Northern Lights brings the reader along on a fascinating journey as Alix and her mom eagerly learn what auroras are and how to find them.
The book also includes science and more information on auroras, plus a helpful guide for those hoping to catch their own glimpse of the incredible northern lights.
About the authors/illustrator:
Elizabeth Rusch is an award-winning author, magazine writer, editor, writing teacher, and speaker. She has written more than a dozen acclaimed children's books and has a passion for science and natural history. She currently lives in Portland, Oregon.
Izzi Rusch chased the northern lights with their mother Elizabeth Rusch and was so inspired by the experience that it led to cowriting their first book. Izzi attends school in Portland, Oregon, and is passionate about science.
Cedar Lee creates nature-inspired paintings in her backyard studio in Portland, Oregon. Her art can be found internationally in galleries and private collections. Since selling her first painting at age 12 and holding her first solo show at 16, as of 2020 she has created about 600 original paintings, as well as private and public murals.
Illustrator Cedar Lee will personally sign each copy purchased here.
You will receive your illustrator-signed copies as soon as possible.
You can also order copies of this book (NOT signed) from Amazon, Barnes & Noble, and Indie Bound.
Here is a look behind the scenes of my experience illustrating this book!