Description
Note about this painting: This artwork is currently on a 2-3 year loan to the residence of the Ambassador of the United States to the Republic of Tajikistan, Manuel Micaller, Jr., through the Art in Embassies program of the U.S. Department of State.
Here is "Redwood Cathedral."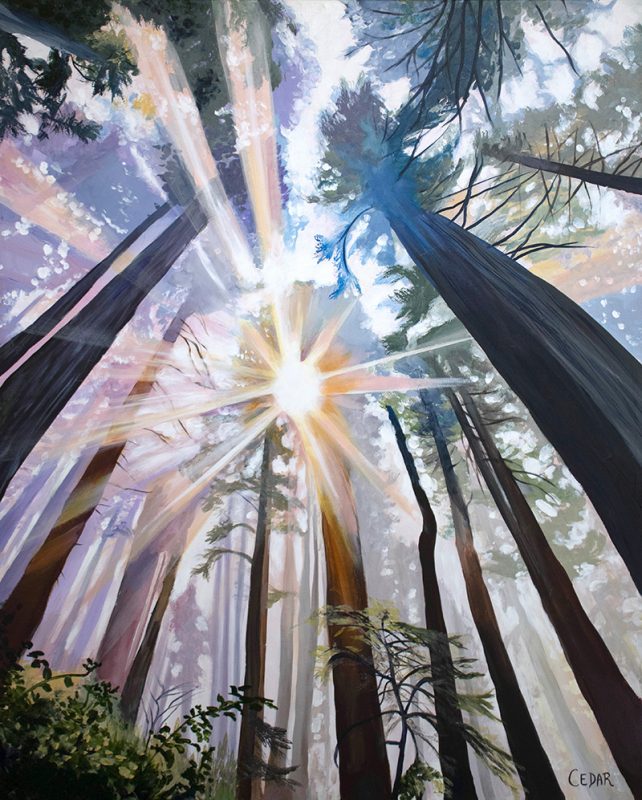 Every time I have been to see California's old-growth redwood forests has been a magical experience.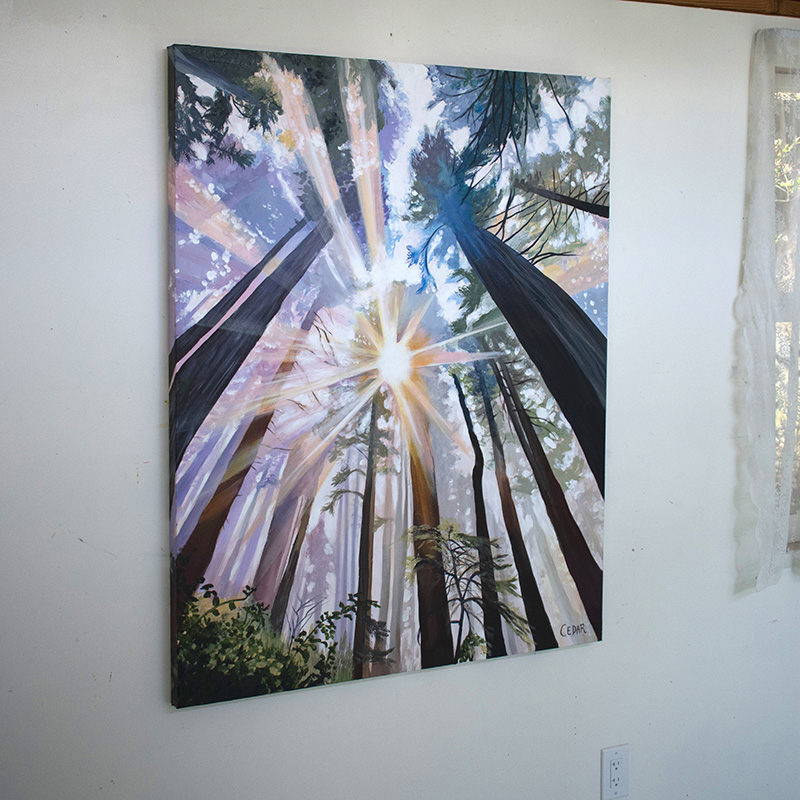 Some of the oldest trees are hundreds or even thousands of years old!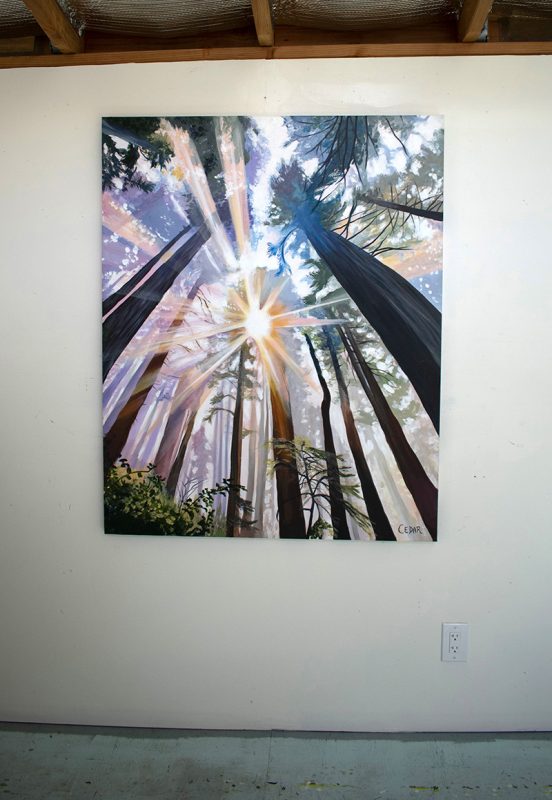 There is no way to describe the scale of the largest trees. Even in younger groves, where the trees are "only" 100 years old, being surrounded by these trees is an amazing experience.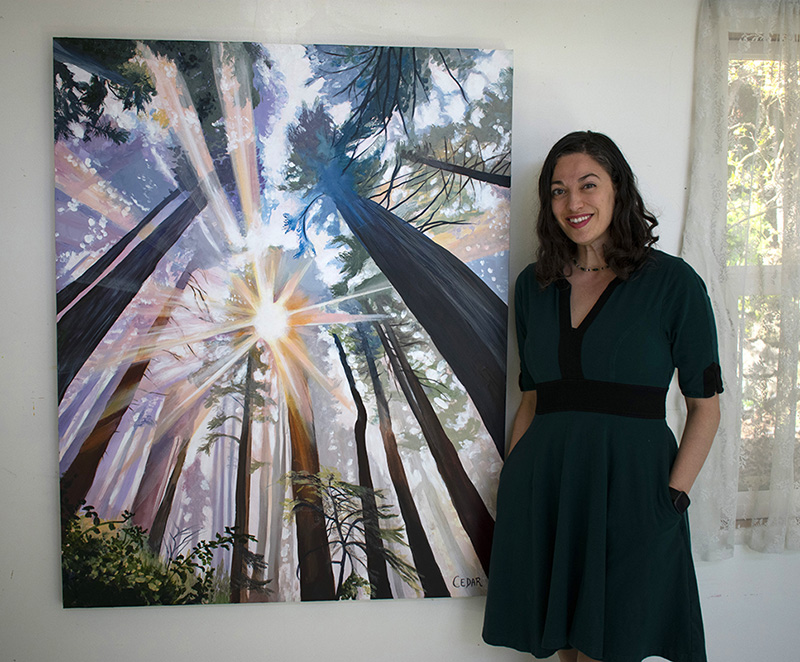 This painting is called "Redwood Cathedral" because the colors of the light shining down through the forest are reminiscent of light drifting down into an enormous cathedral from tall stained glass windows.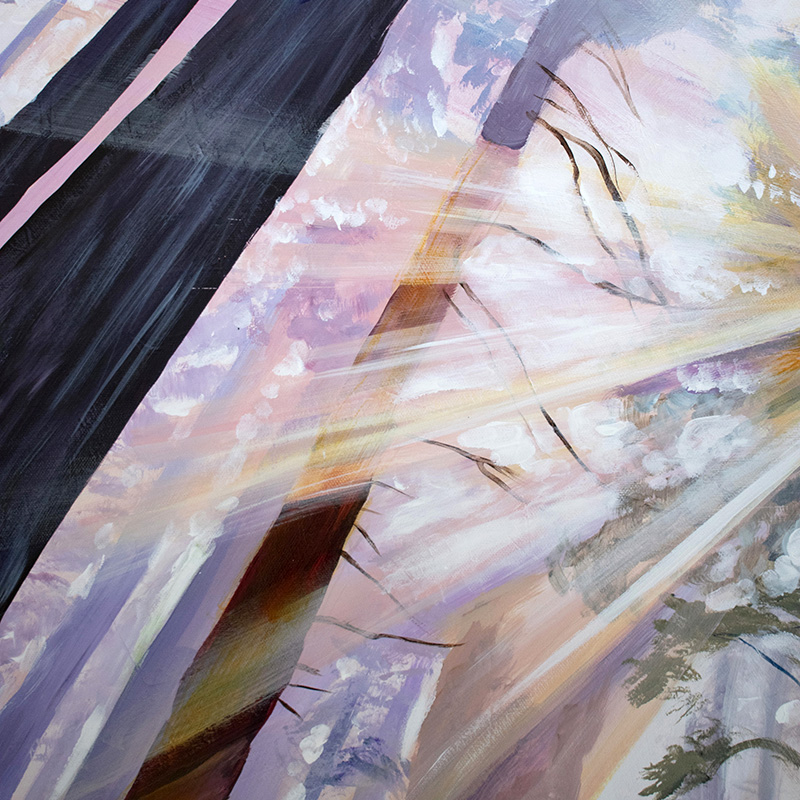 Mist in the forest air makes the sunbeams visible, and makes the trees in the background appear soft and hazy.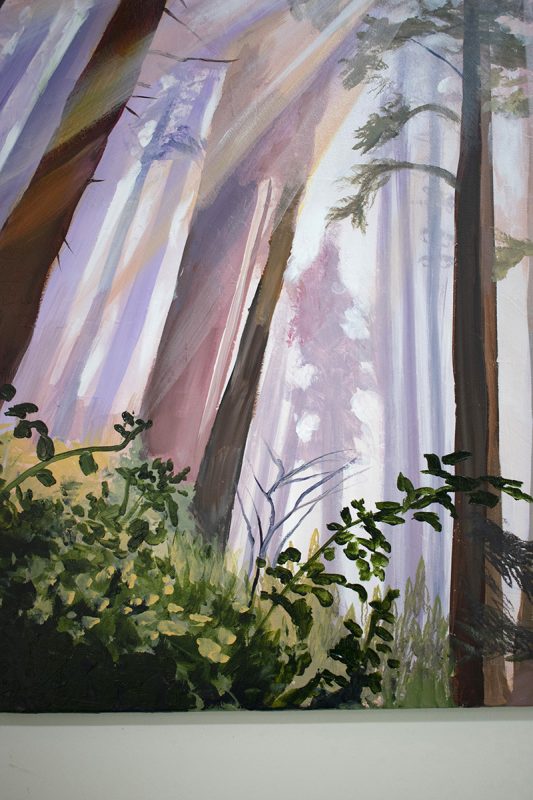 The soft colors range from lavender, pink and peach to soft grayish green and blue.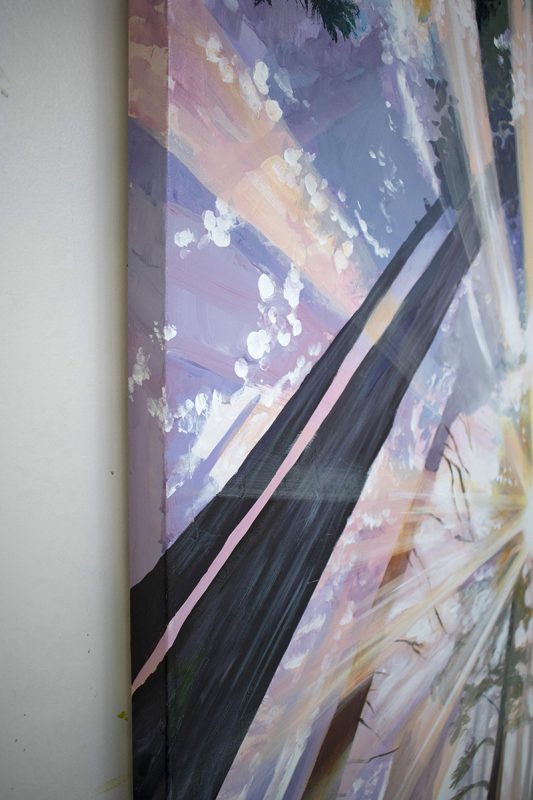 The trees in the foreground are dark, almost in silhouette, with the crown of the large tree on the right an unexpected bright blue.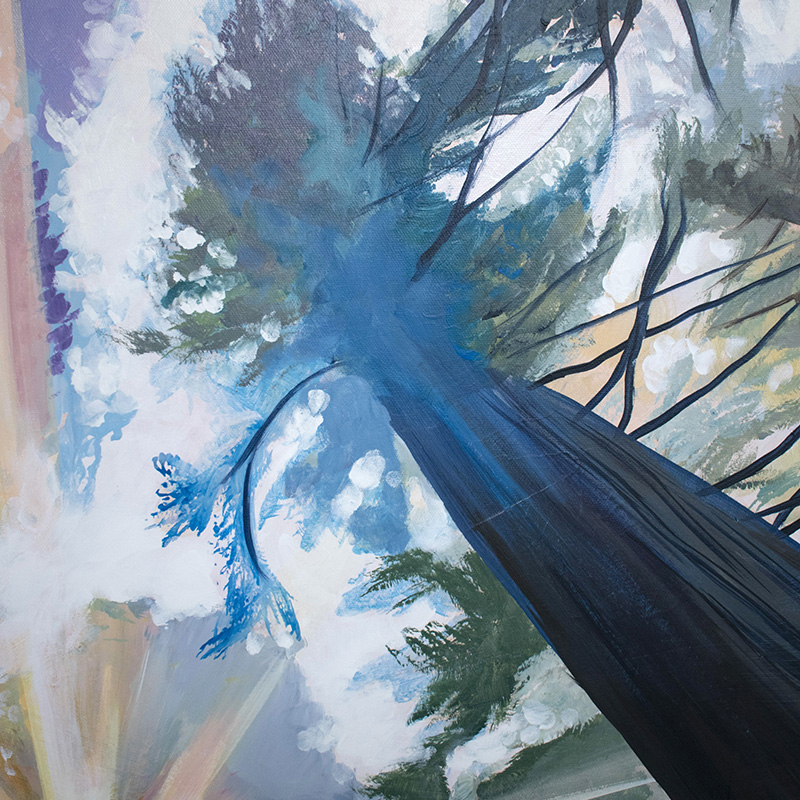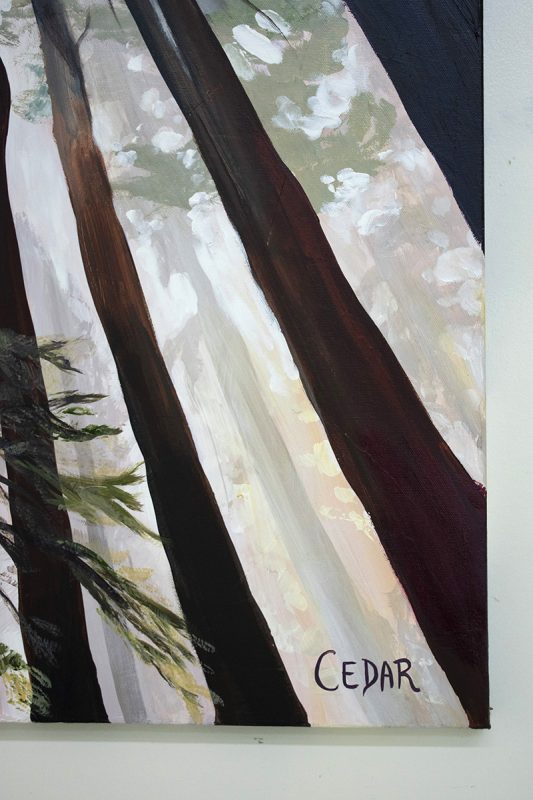 The feeling of stepping into this painting is both humbling and peaceful, a reminder of the magnificence of the natural world and the privilege of getting to experience it.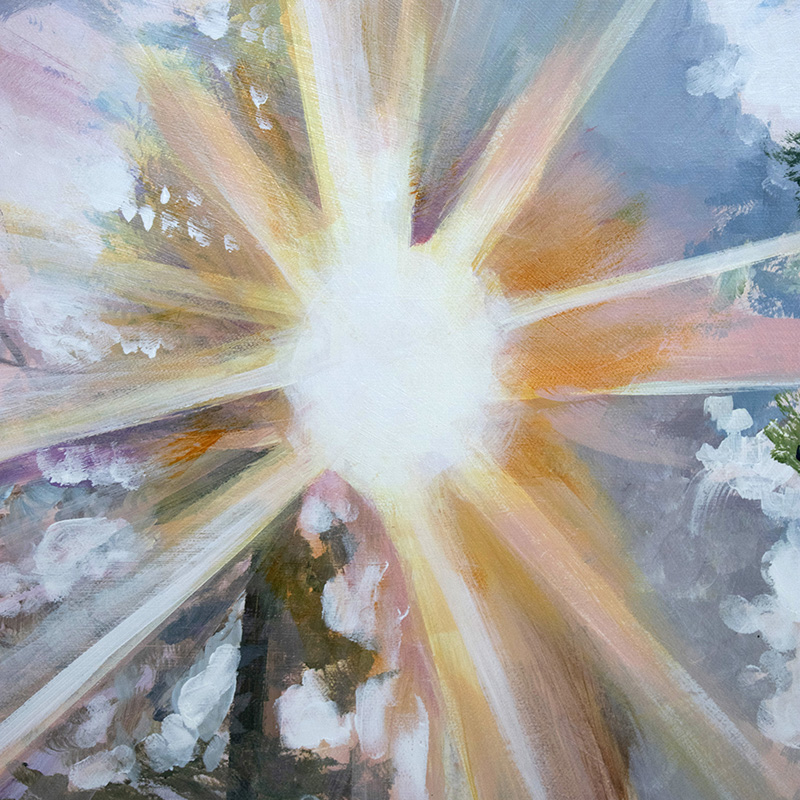 The forest itself is an inspiring subject, made even more so through the lens of art, as I've depicted the forest in unconventional beautiful colors.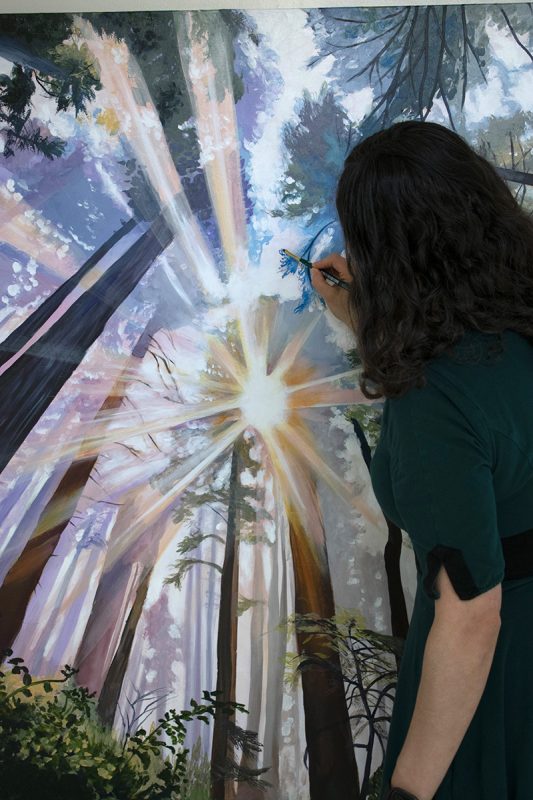 Thank you to the talented photographer Lisa Judd for agreeing to let me use her photo as inspiration for this painting!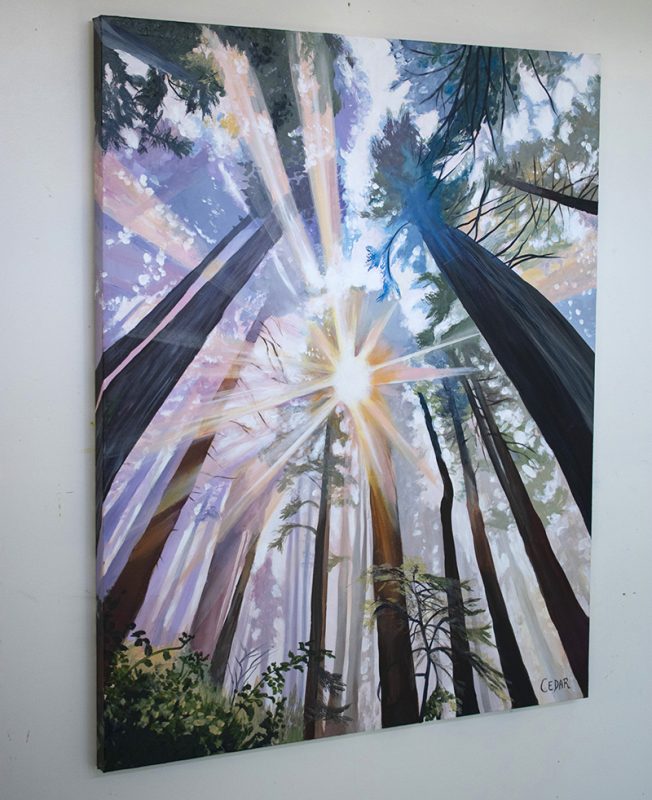 The location of the photo that inspired this painting is the Damnation Creek Trail in Northern California.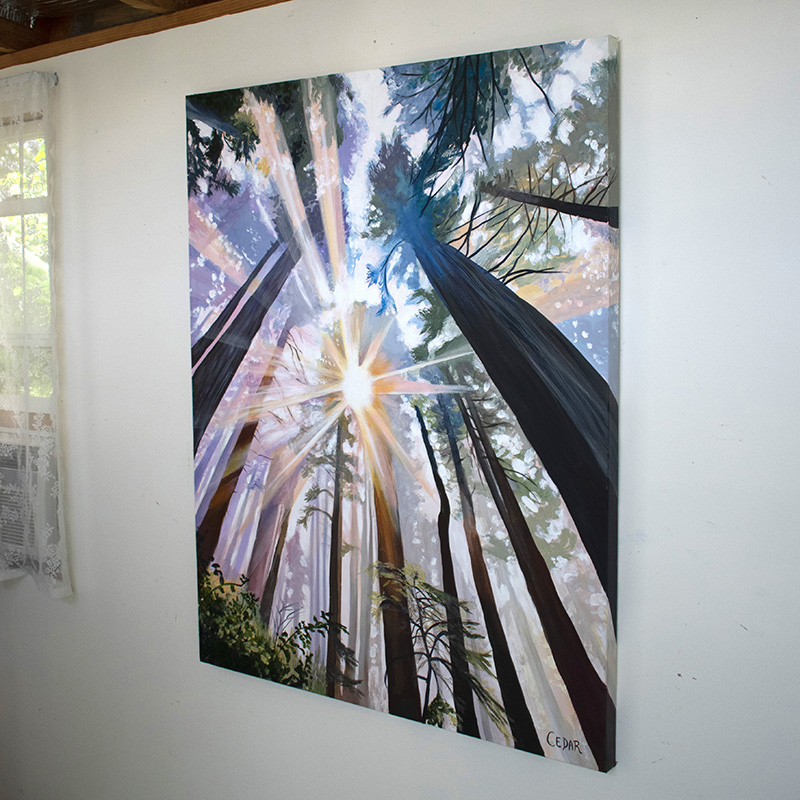 Contact me if you're interested in purchasing the original painting or prints of this image.