Description
Here is "Peaceful Glow."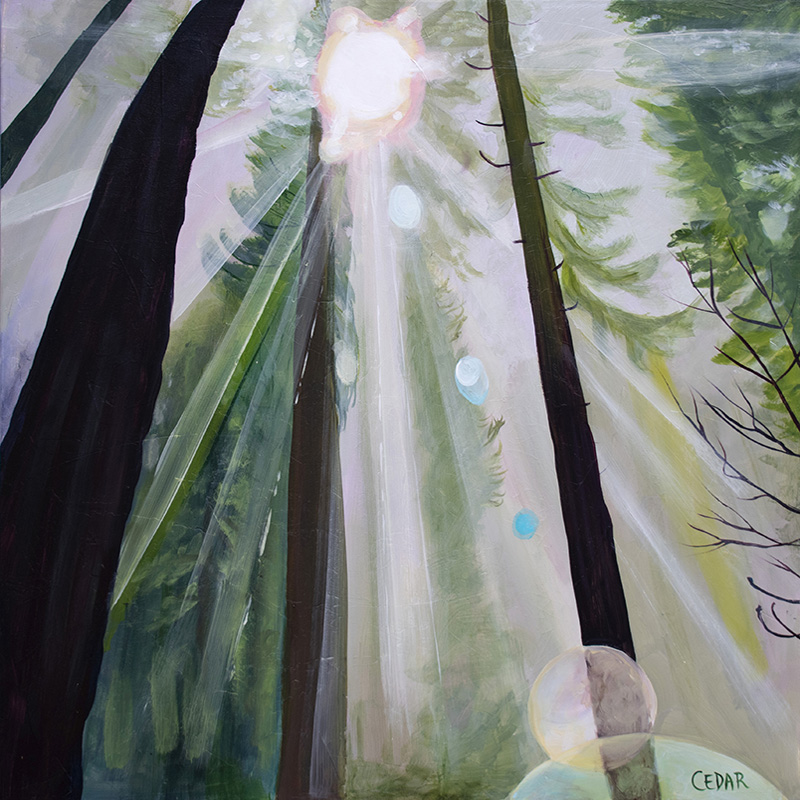 This painting is part realism and part abstract, meaning that while it's representative of a green forest, it's just as much an exploration of using shapes and color to create an evocative image.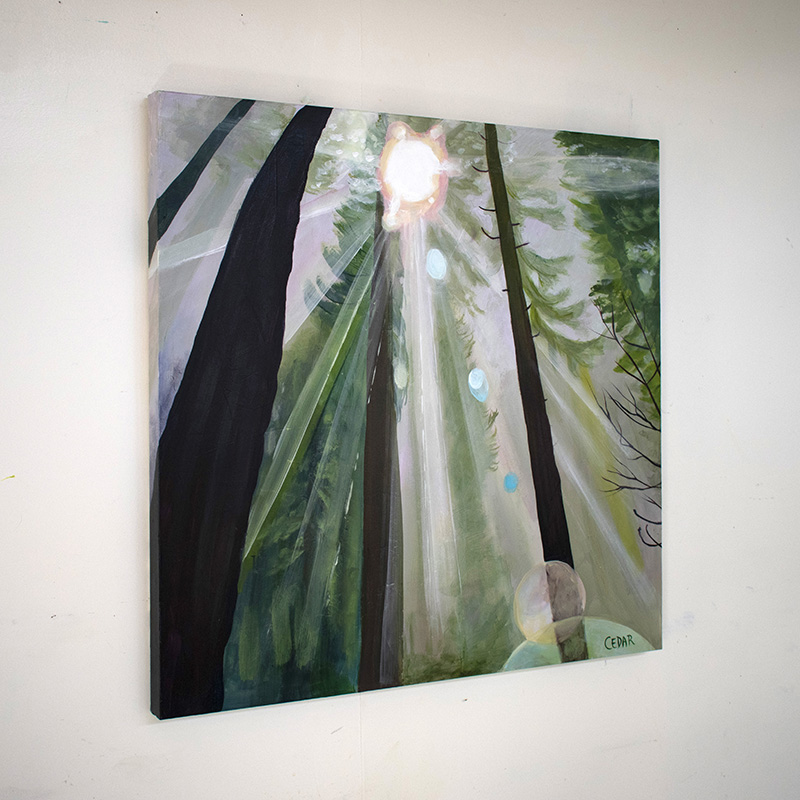 My goal was to create an image that exudes calm through color and composition.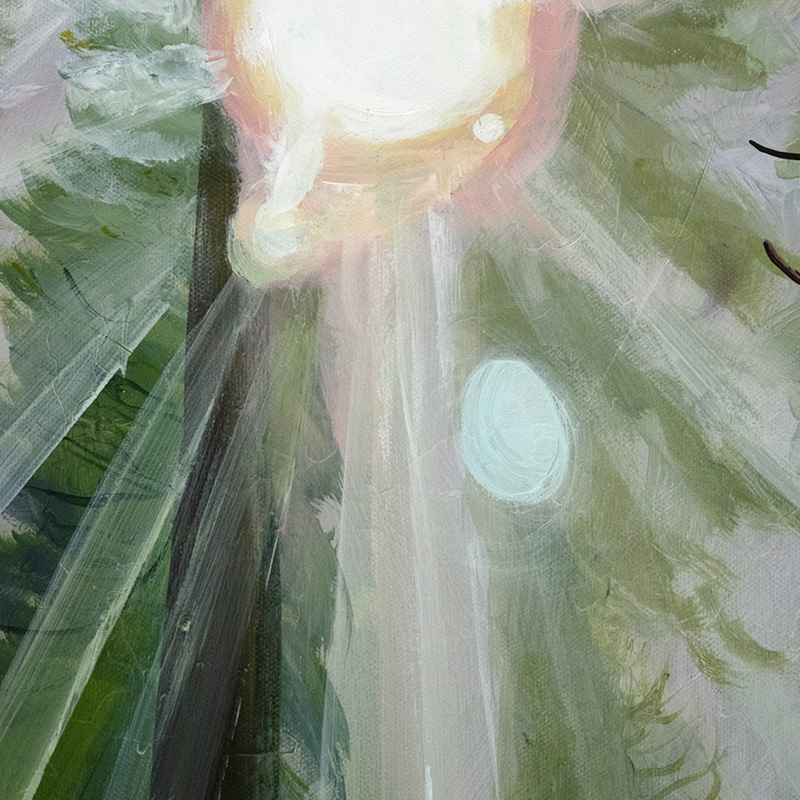 The repeated vertical lines of the tree trunks reach upwards at slight angles, drawing the eye to the focal point of the bright sun at the top center.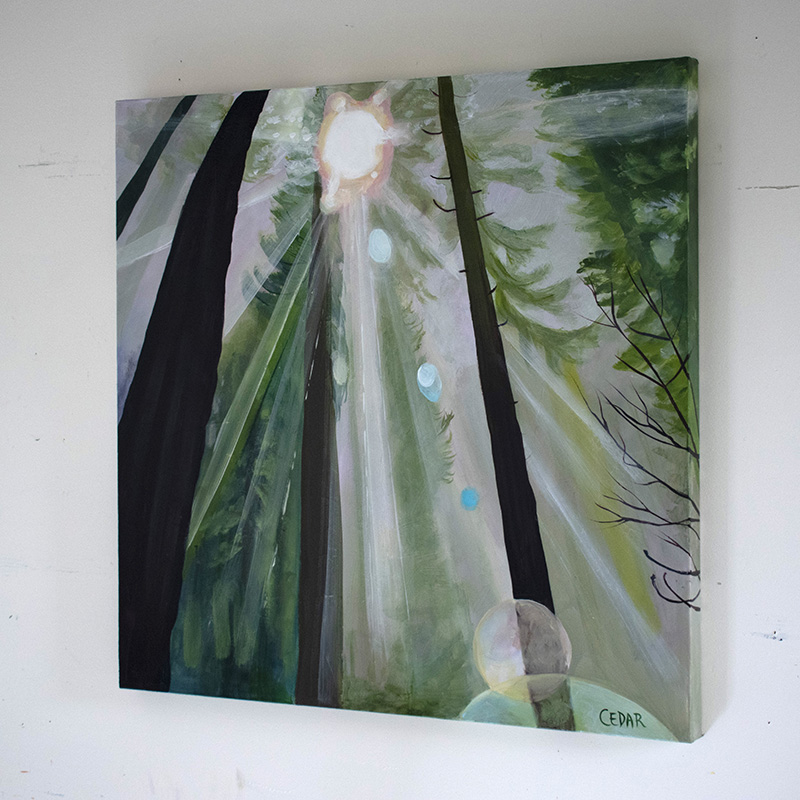 Soft green shapes of tree branches and foliage fill the background, partially obscured by clouds of mist filling the space between the trees.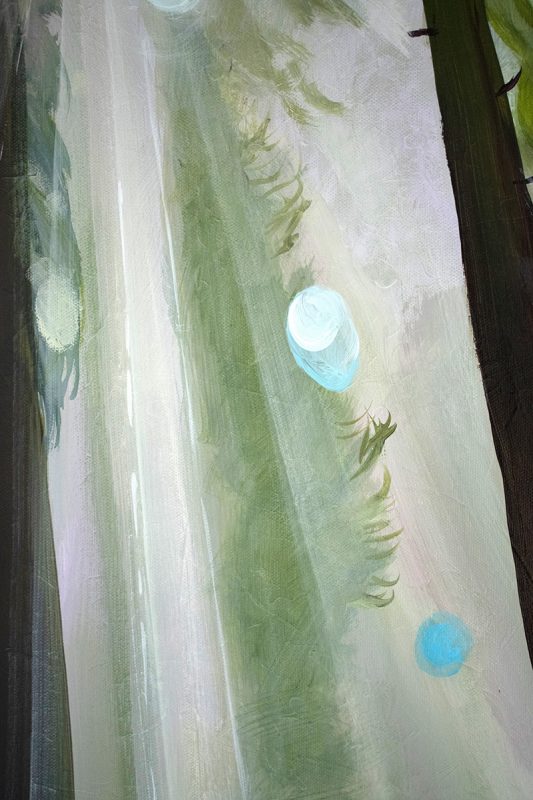 The rays of the sun are spread out towards us, glowing gently.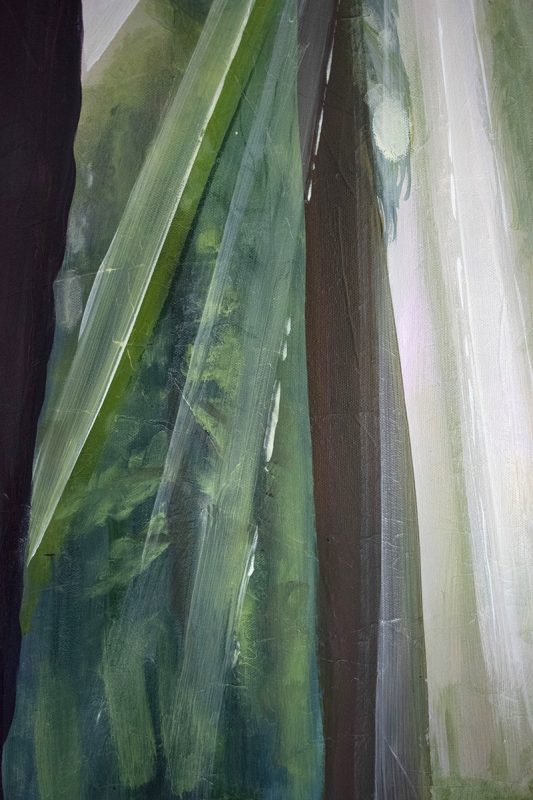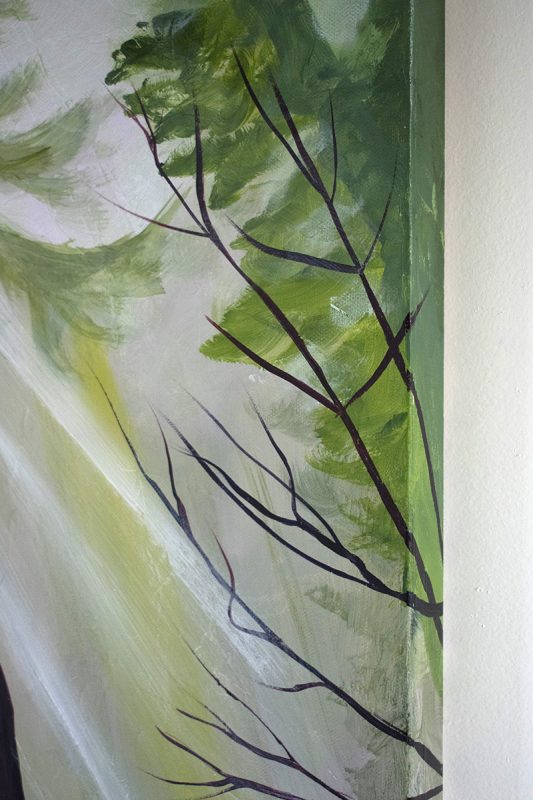 The pearlescent lens flare is a visual treat.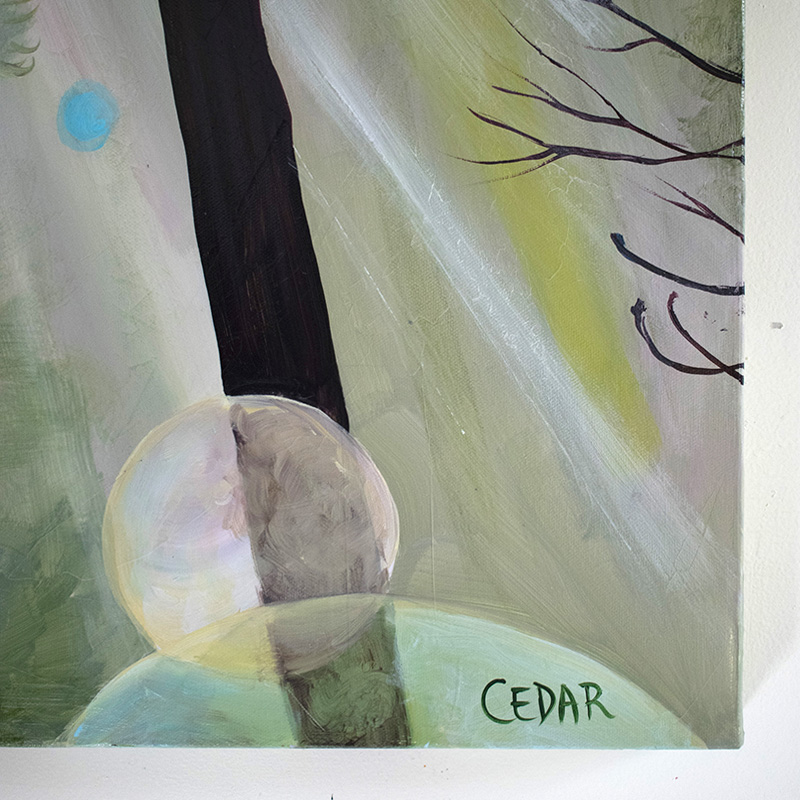 The orbs of colorful light shining down from the sun to the bottom right corner are almost like floating, ephemeral jewels.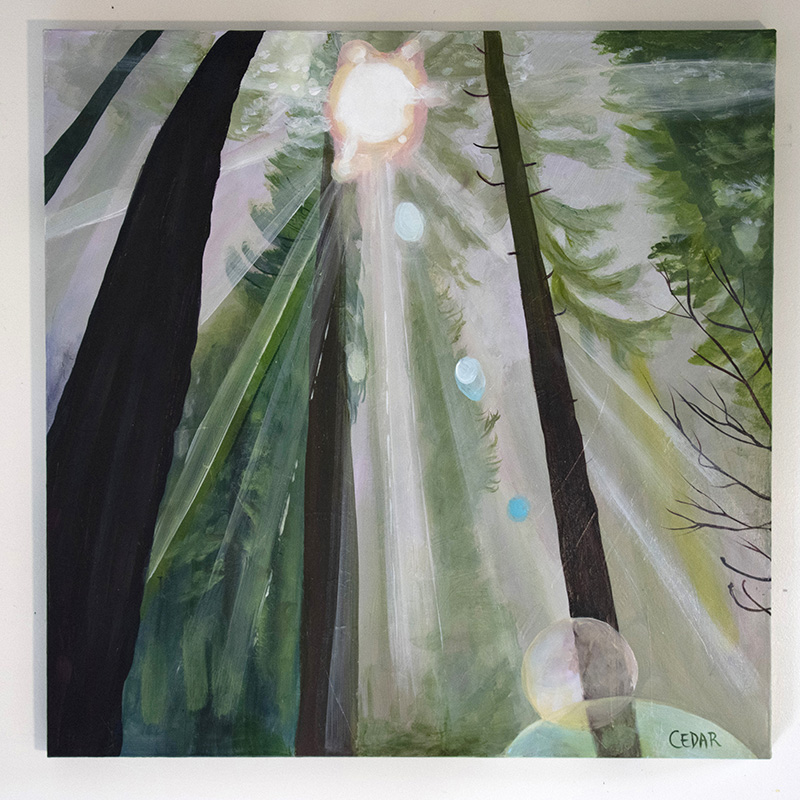 As with all my paintings, the painting continues around onto the edges of the stretched canvas.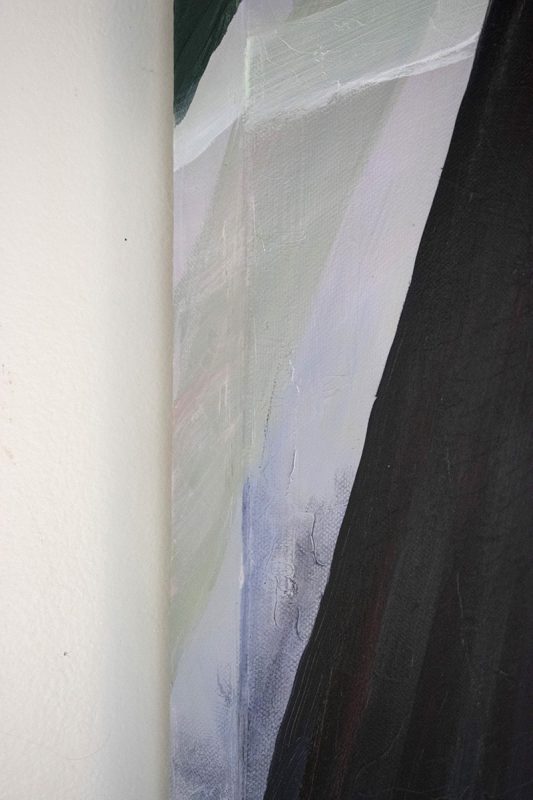 Contact me if you're interested in the original painting or a print of this image.