Description
Lotus Study 1. 10″ x 10″, Oil & Resin on Wood, © 2017 Cedar Lee
Lotus Study 1 glows with rich colors and a reflective glassy surface.
The resin has the effect of deepening all the colors and smoothing everything out all the brush marks, knife marks, and little bumps in the paint's surface.
Each resin-coated Lotus painting is uniquely beautiful. The colors pop as light plays across the surface in full sunlight.
The colors become deeper and darker when in shadow. Seeing this painting in person is much better. The reflections constantly shift and change as you walk past it and your point of view changes.
The simplicity of the flower against the deep red abstract background is bold and satisfying.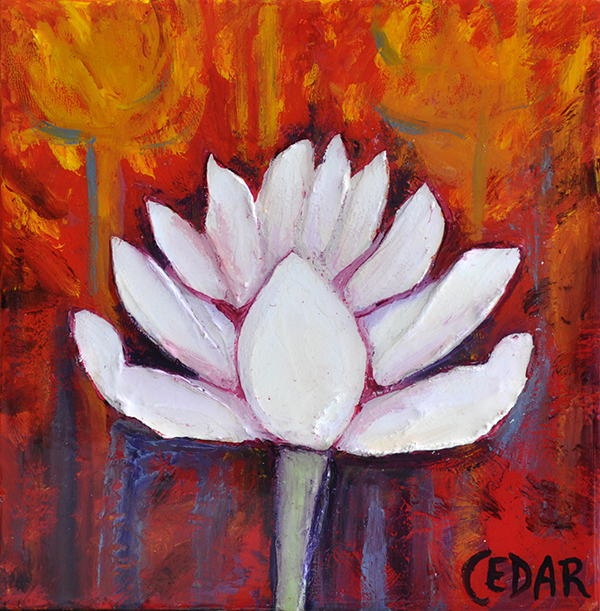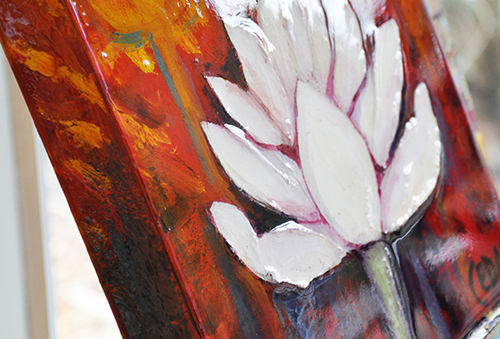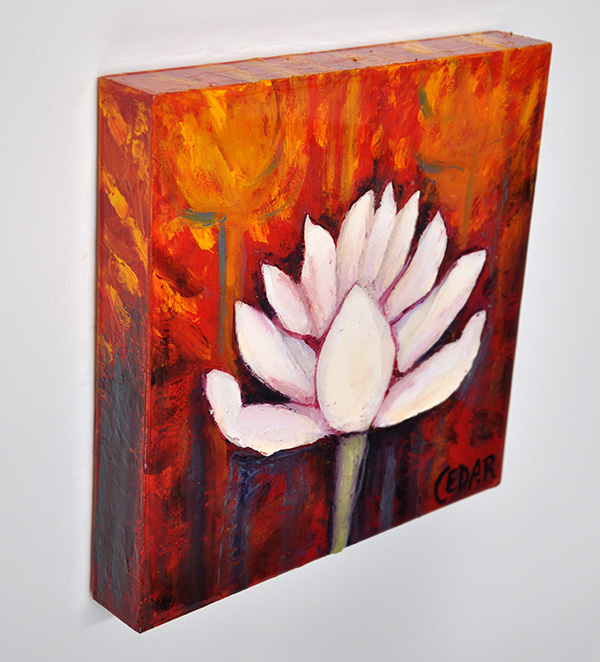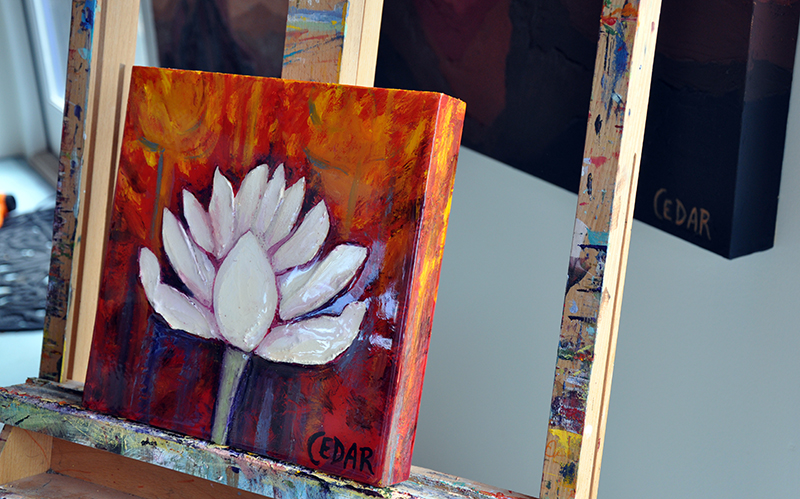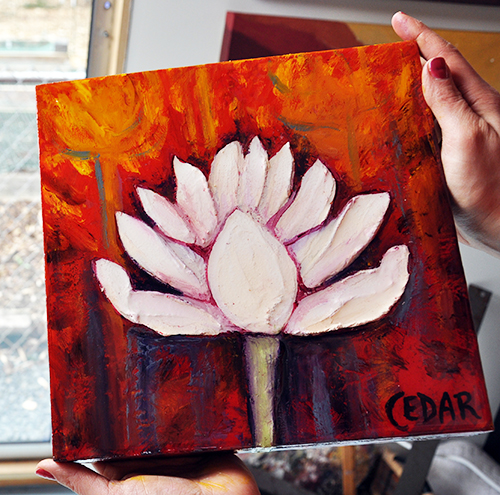 Shown here (left) with another Lotus painting: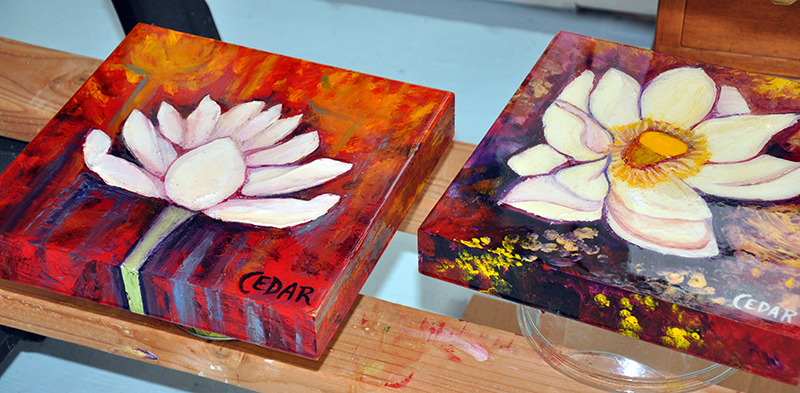 Your cart is currently empty.