Description
Fearless. 16″ x 16″, Oil & Resin on Canvas, © 2017 Cedar Lee
"Fearless" shows one flower in full bloom, flanked by two smaller buds. The feeling in this painting, glowing brightly in yellow-orange, is whimsical and celebratory. There is no fear hampering the growth of the lotuses–they explode into fullness of being without a care.
The mirror-like resin-coated surface picks up clear reflections.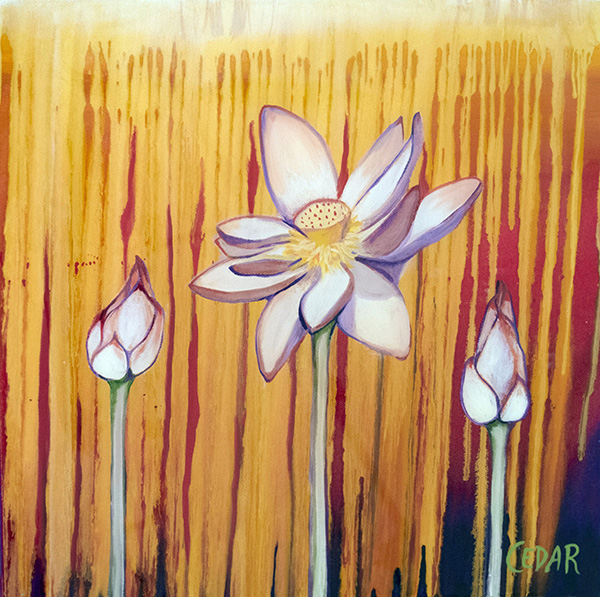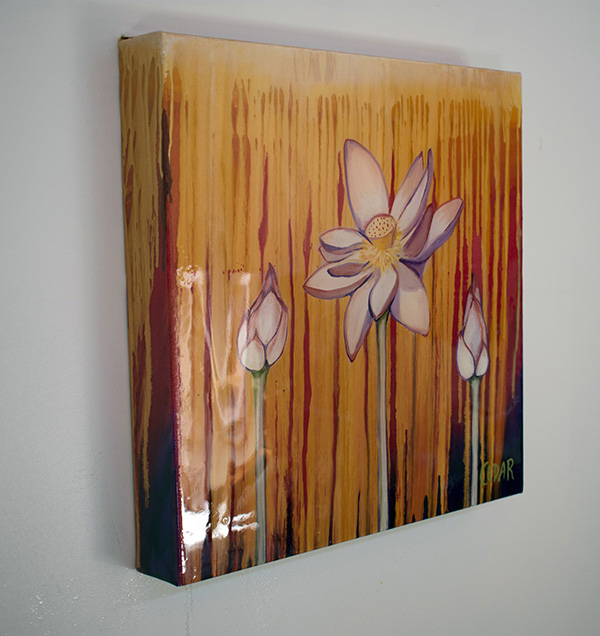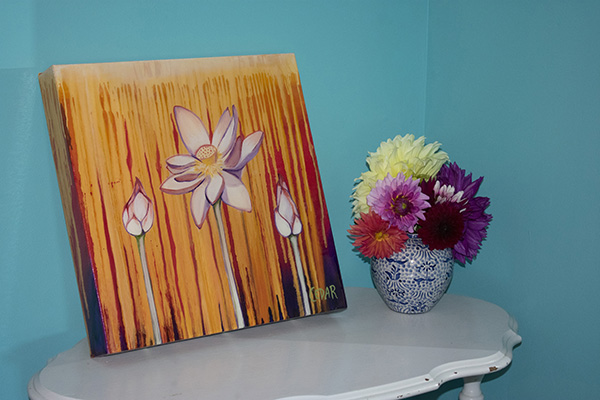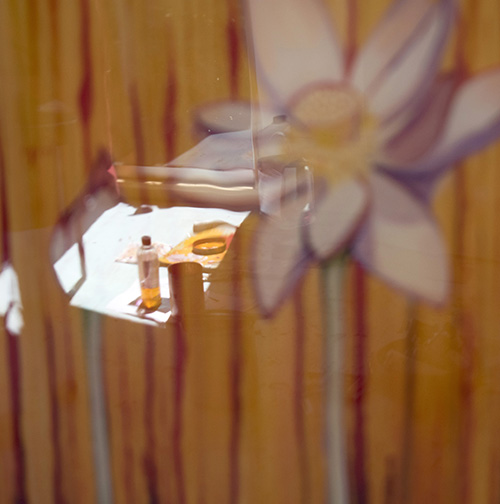 Shown here with other Lotus paintings: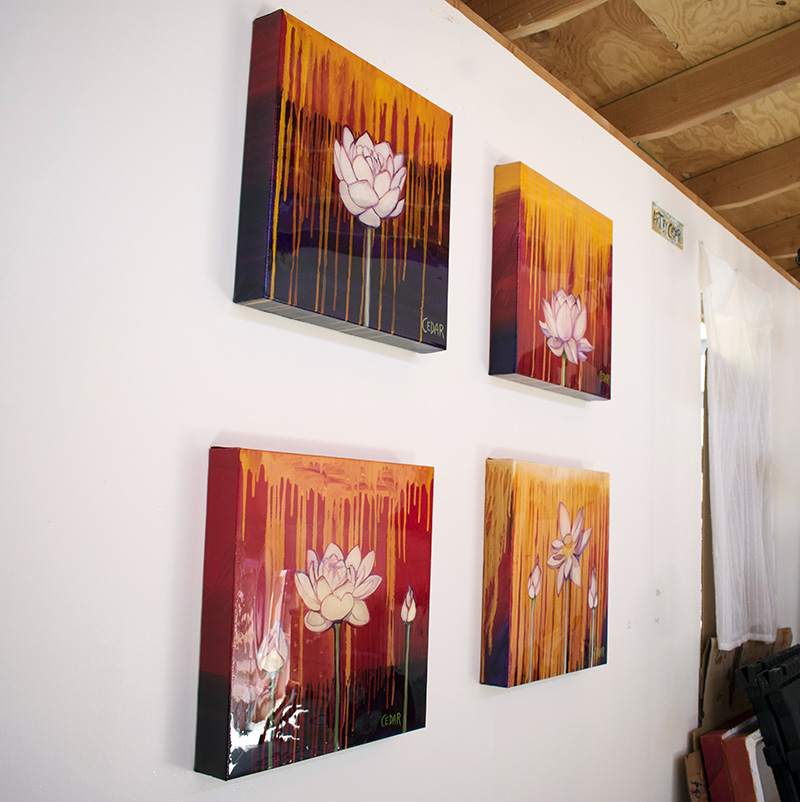 The creation of the backgrounds: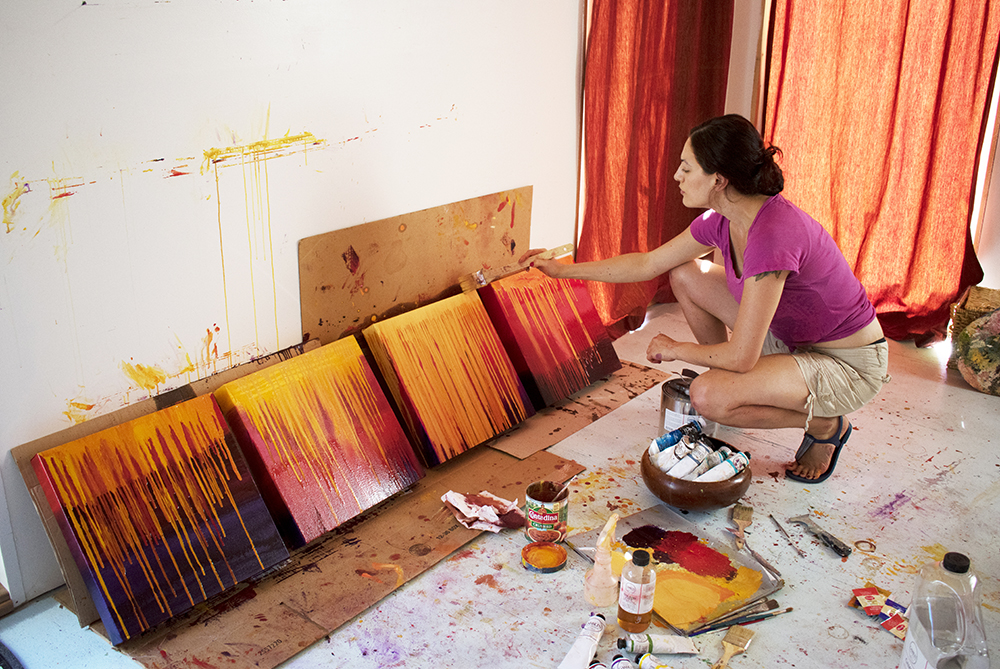 Your cart is currently empty.