Description
Dragonfly's Discovery. 24″ x 36″, Oil on Canvas, © 2016 Cedar Lee
The color gradient in the background goes from deep violet shadow at the bottom to bright scarlet and yellow at the top. The orbs seem to be rising slowly upwards as they float through the space. As I painted it, I was thinking of the symbolism of the Lotus, the light part of our human nature rising above the dark.
In this colorful abstract fantasy world, a happy little dragonfly flits about through spiral shapes and orbs of light, zeroing in on this pair of lush blossoming flowers.
It feels like a joyful celebration!
2 feet high and 3 feet across, this is a large painting. The edges of the canvas are extra deep, so the painting comes out away from the wall more than most wall art you'll see. I've created very thick paint texture with cold wax medium and palette knives. These features combine with the bold red, gold and white color scheme to give this painting a dramatic impact!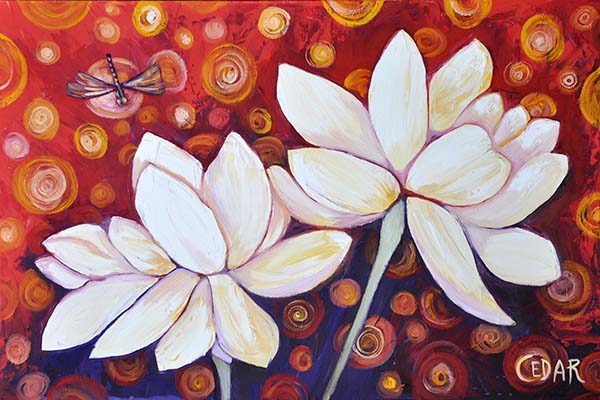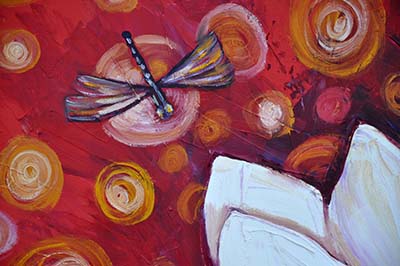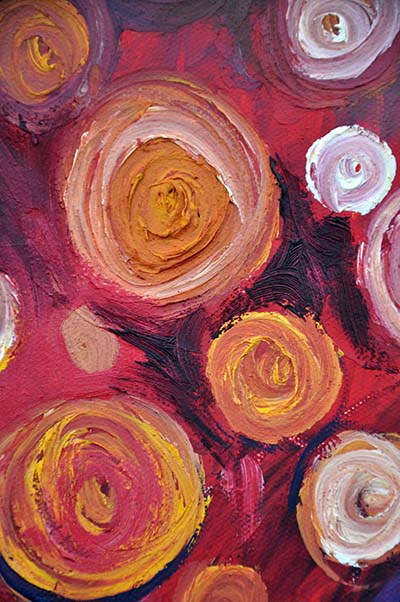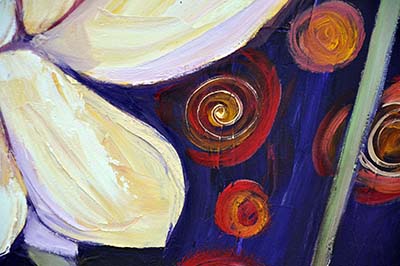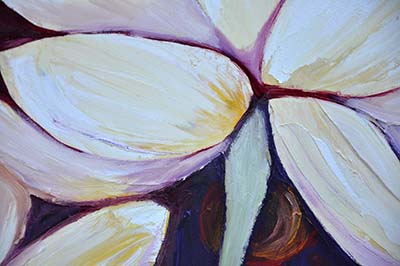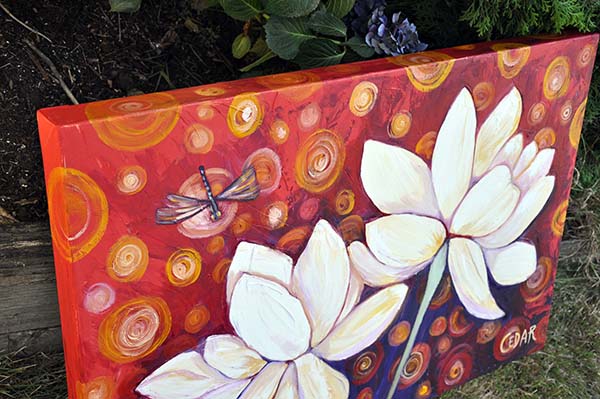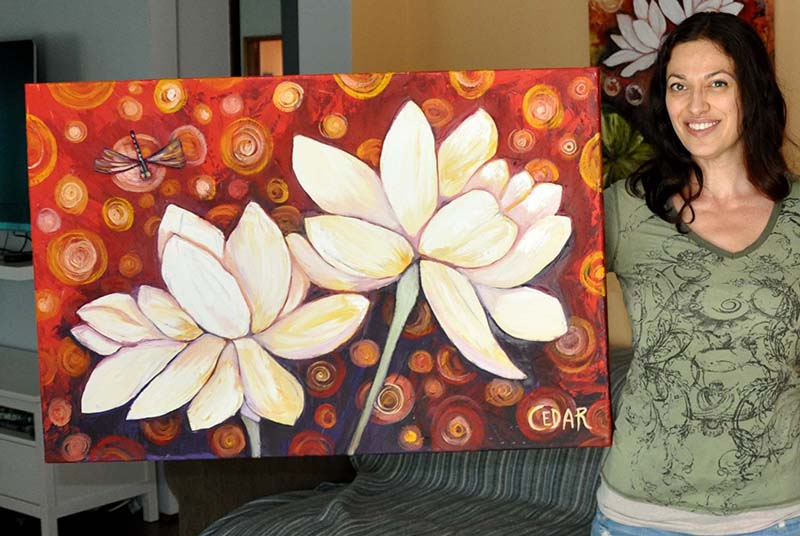 Your cart is currently empty.