Description
Dignity. 16″ x 16″, Oil & Resin on Canvas, © 2017 Cedar Lee
$490
This lotus flower is standing up straight and looks so cool and composed.
The deep, dark purple in the bottom half of this painting is especially reflective in the right lighting.
$490.00Add to cart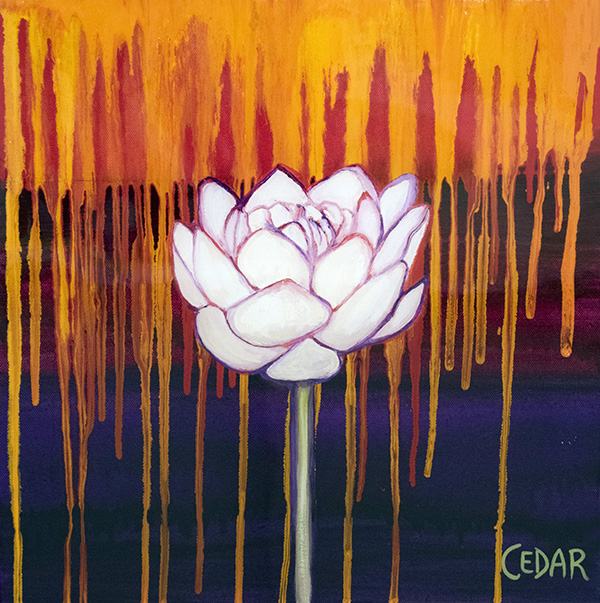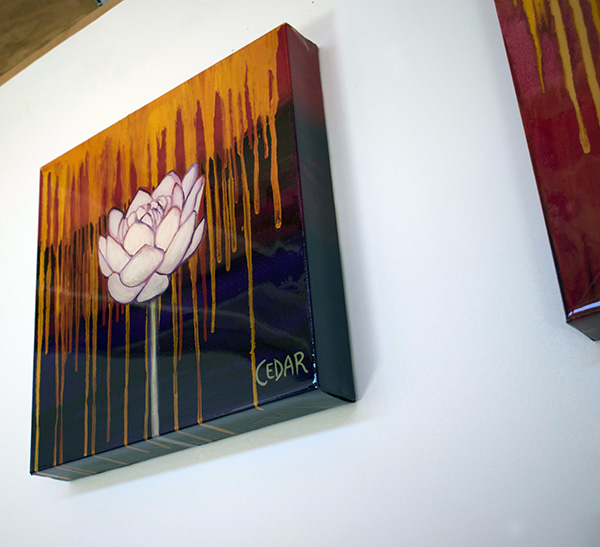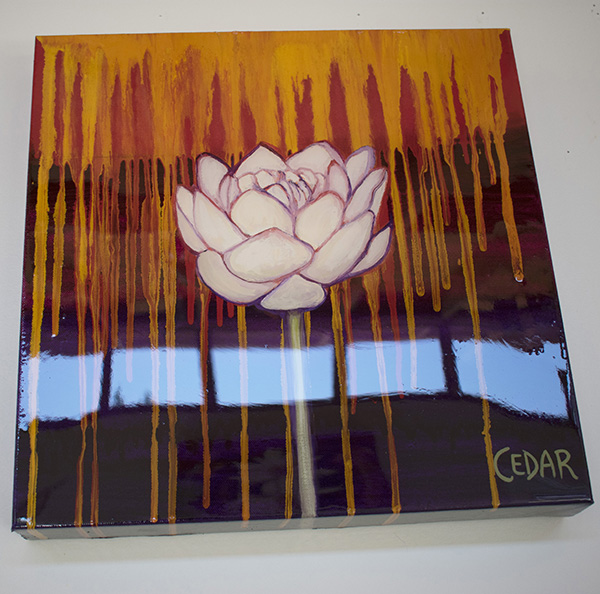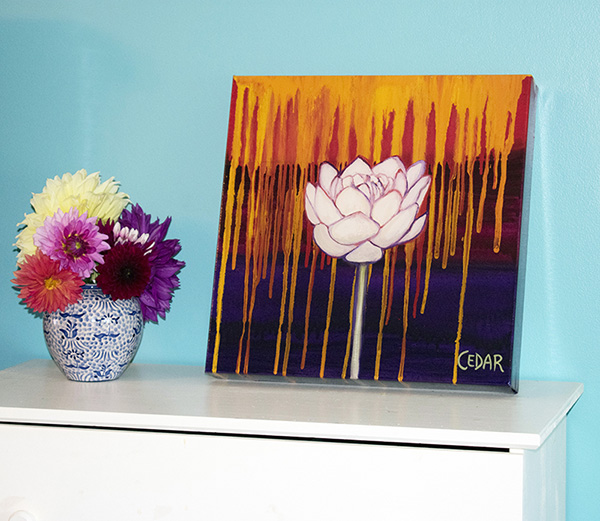 Shown here with other Lotus paintings: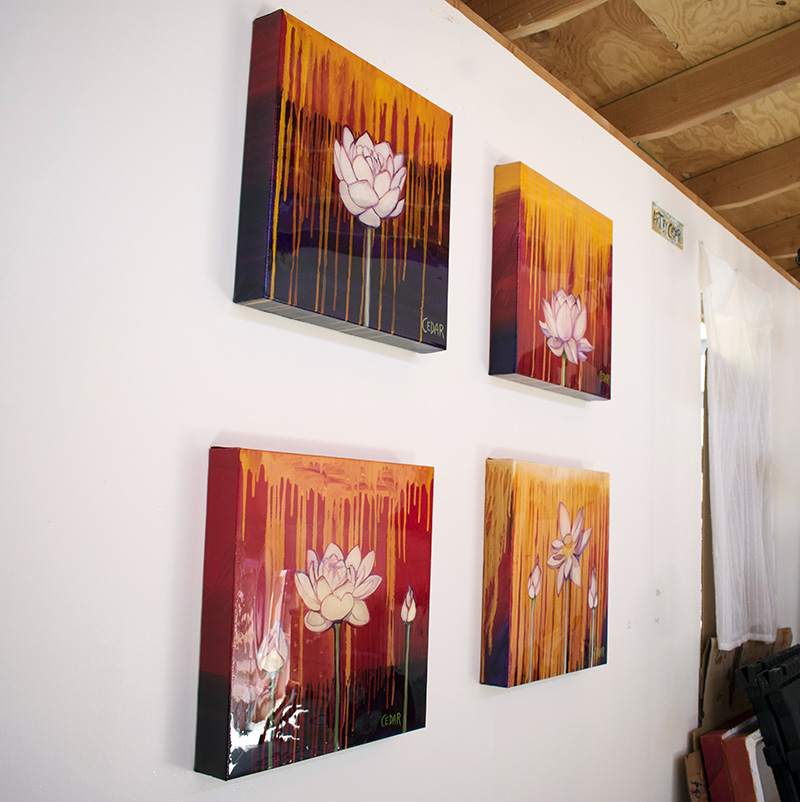 The creation of the backgrounds: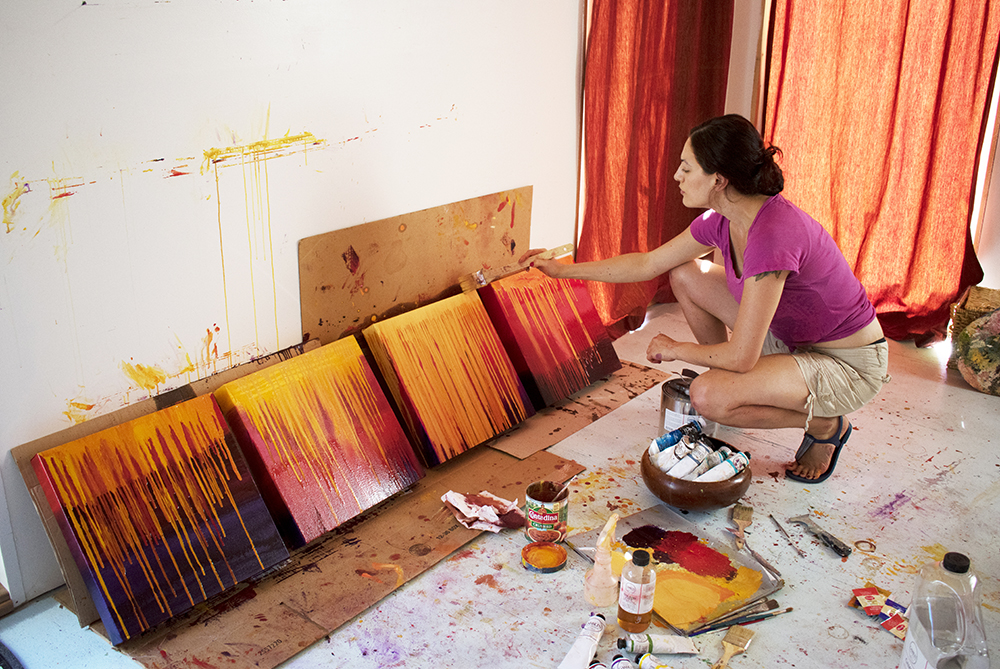 Your cart is currently empty.