Description
Acceptance. 16″ x 16″, Oil & Resin on Canvas, © 2017 Cedar Lee
I placed the flower with its open petals towards the bottom of the canvas, positioned to soak up all the golden light flowing down from the top.
It is a positive, almost basking sort of acceptance: accepting the bountiful gifts that life brings, which we sometimes can't see unless our minds are open to accept them. However, it could also mean acceptance of whatever comes–the peace that comes with detachment from desire. The flower is saying, "Yes. Bring it on."
The edges of these paintings are 2.5″ deep, with the paint continuing around the edges. They stand out from the wall in a dramatic way.
Up close, the quarter inch of clear resin gives the paintings a lot of depth. It's fun to watch the reflections shift as you move past them.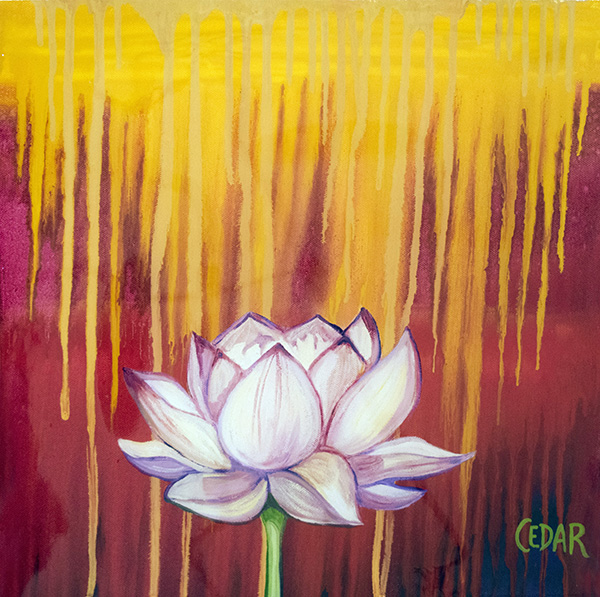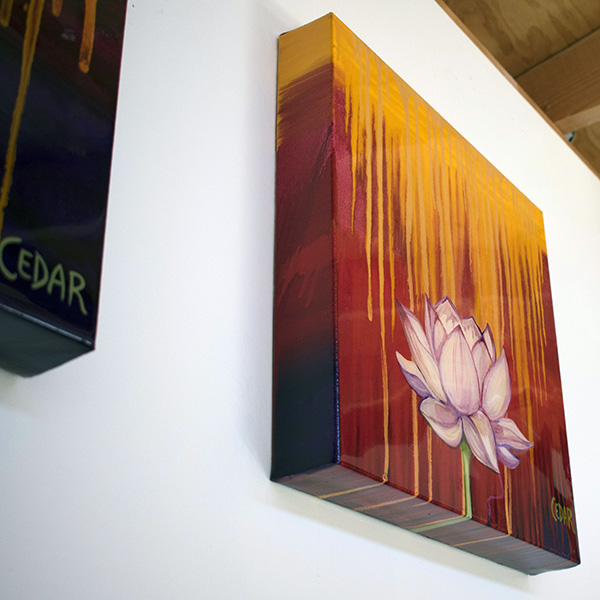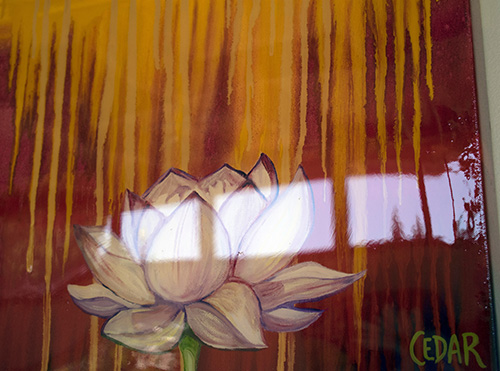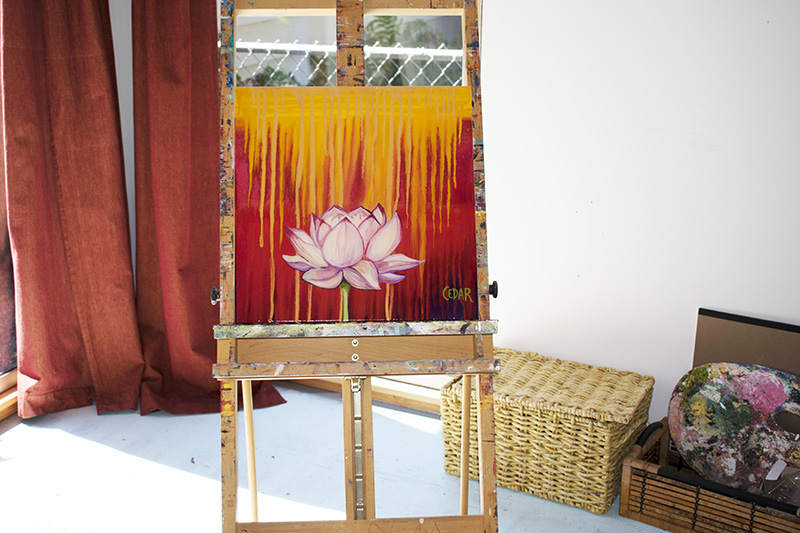 Shown here with other Lotus paintings: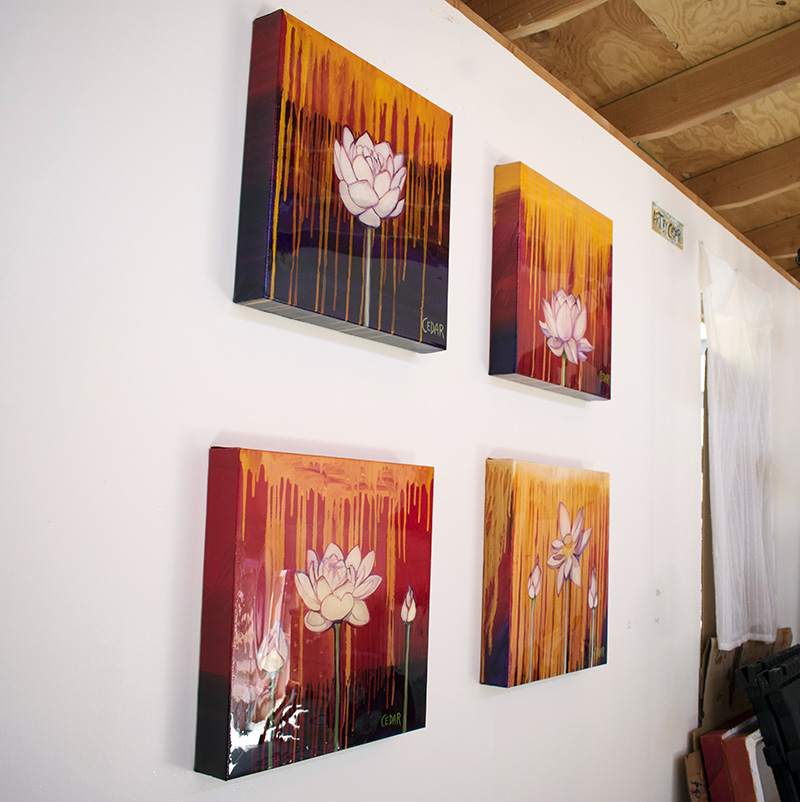 The creation of the backgrounds: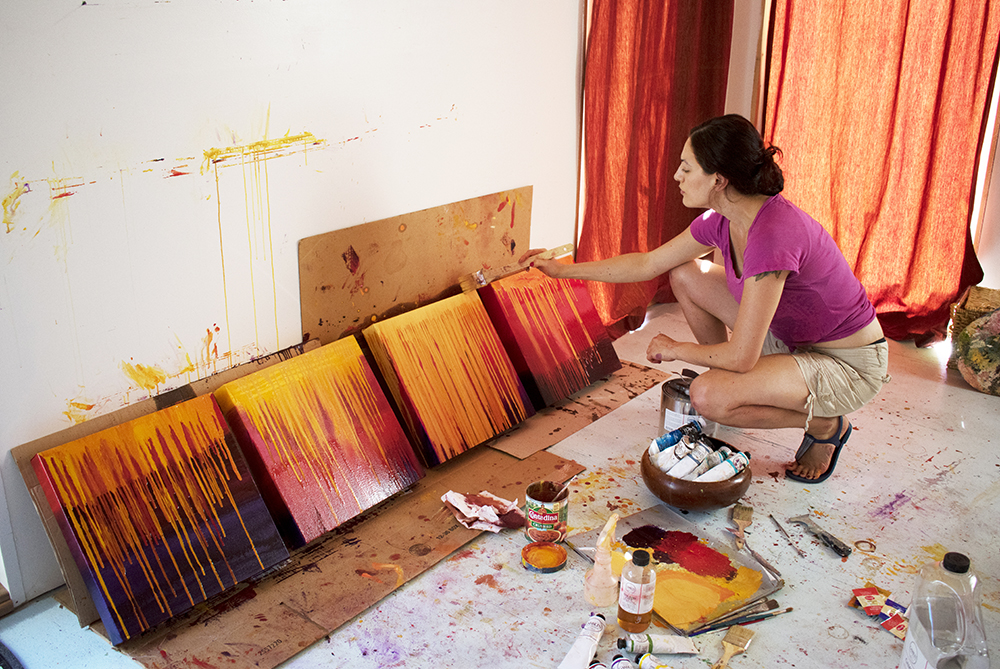 Your cart is currently empty.