Description
Here is "Mt. Tabor Morning."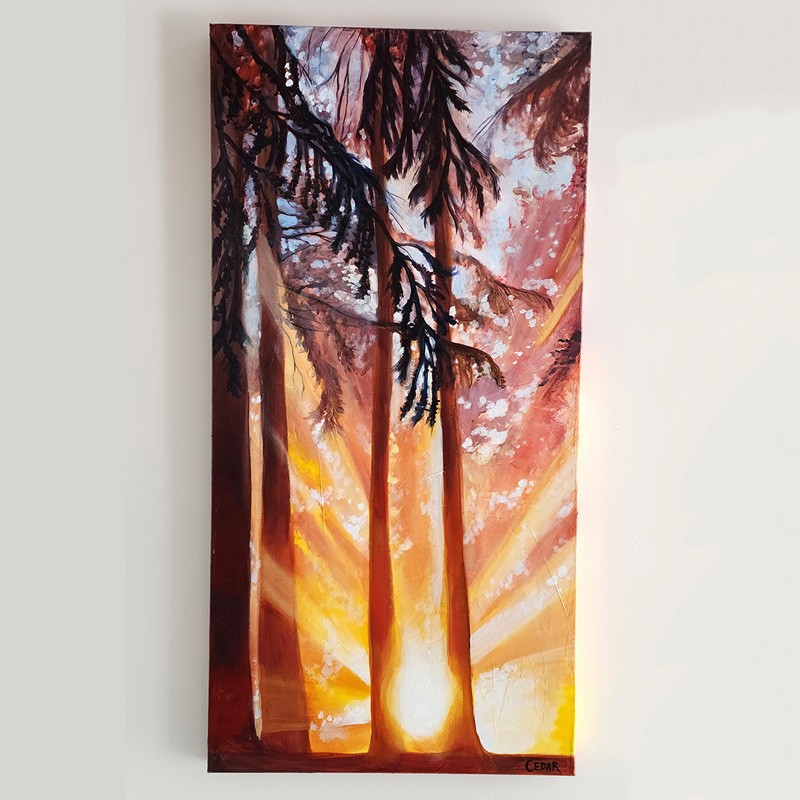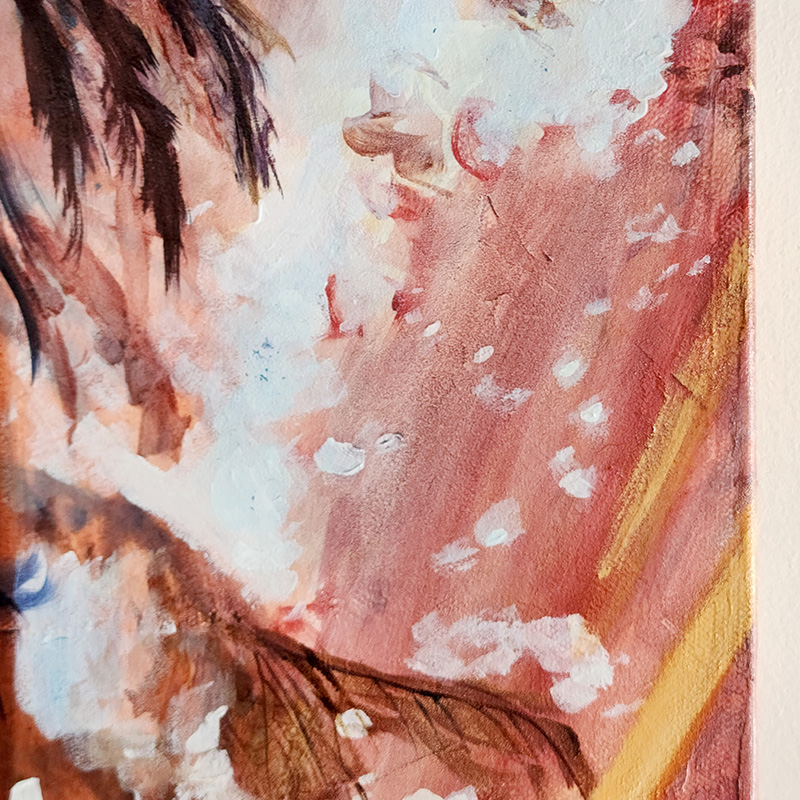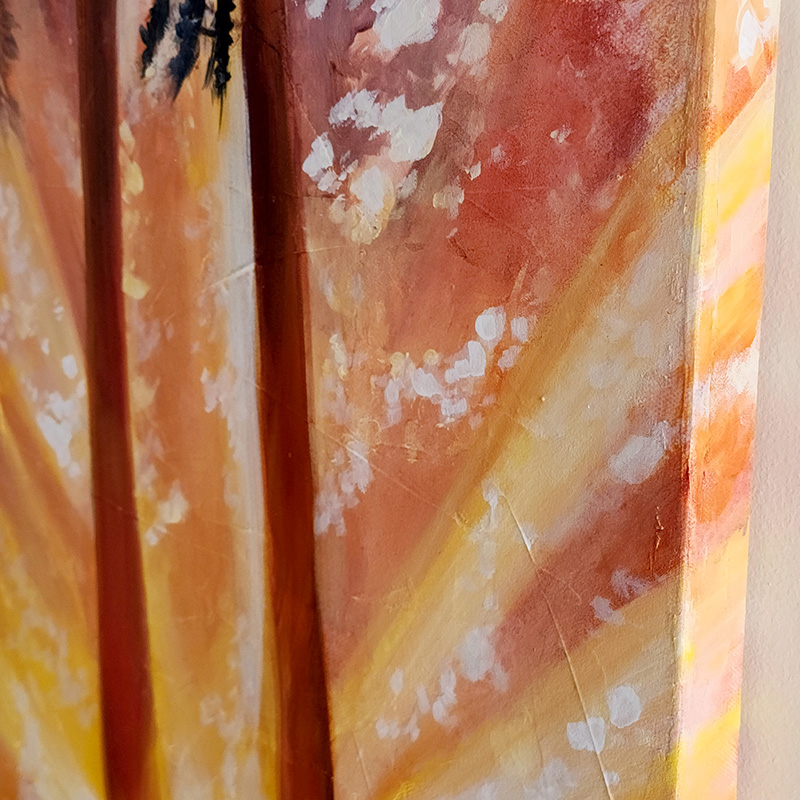 The sun is rising in the gap between two tall trees, casting rays of light that spread out and fill the forest.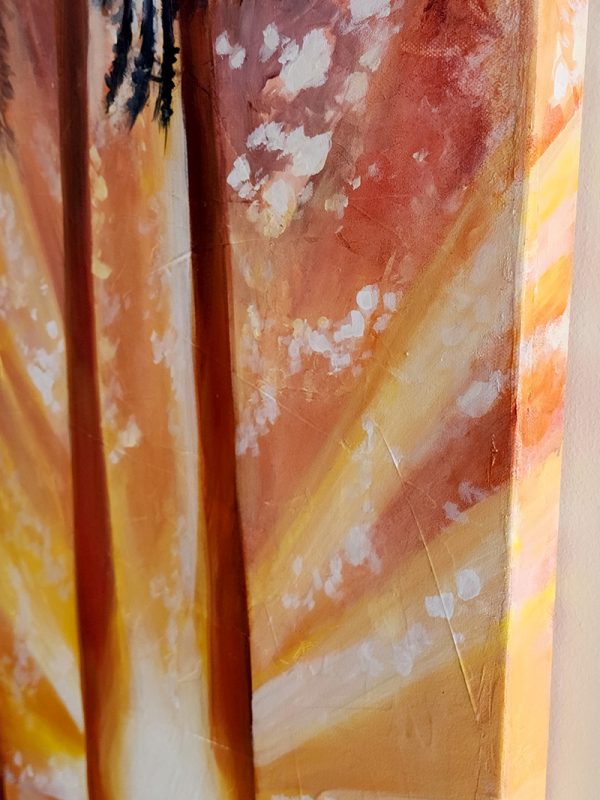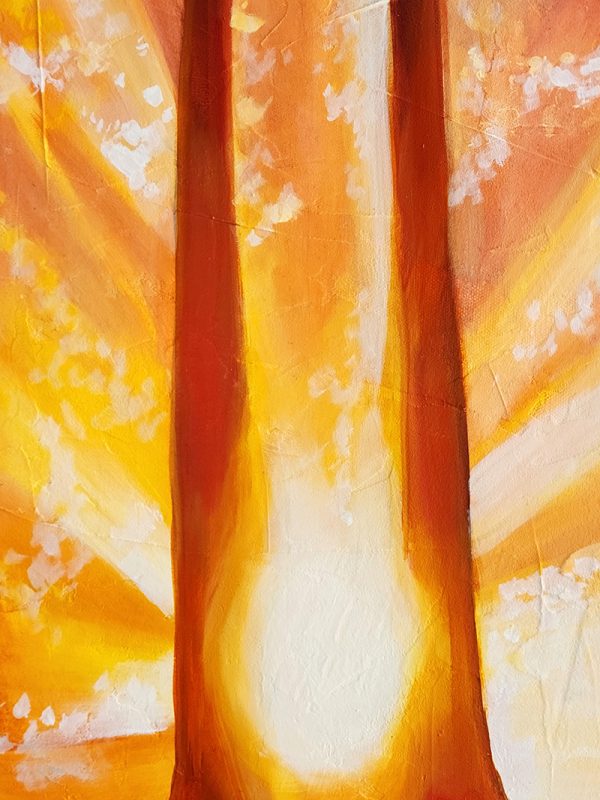 The faint hints of trees in the background are washed out by the brilliant light of the sunrise.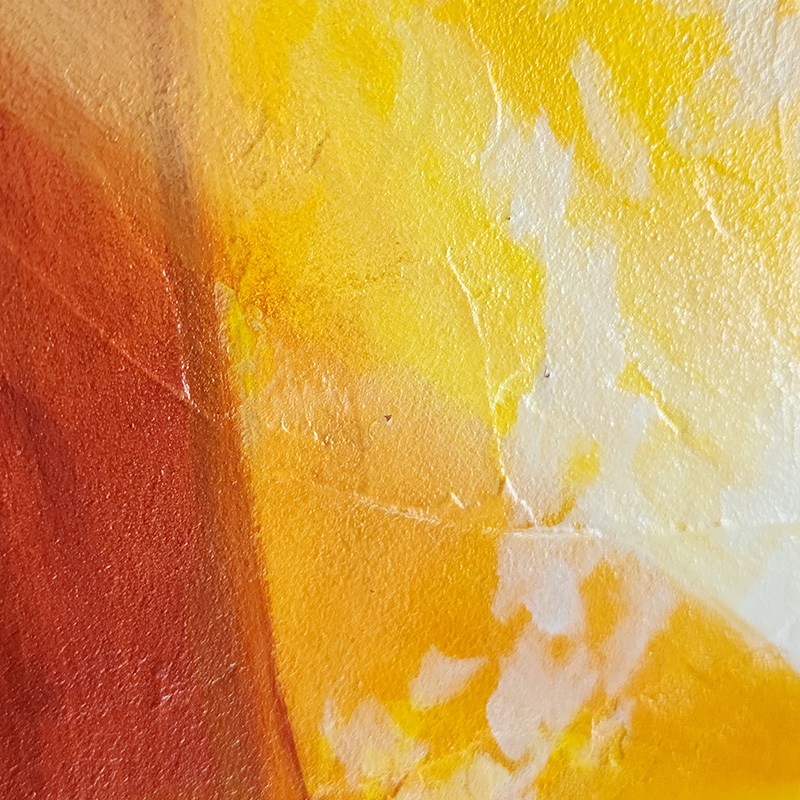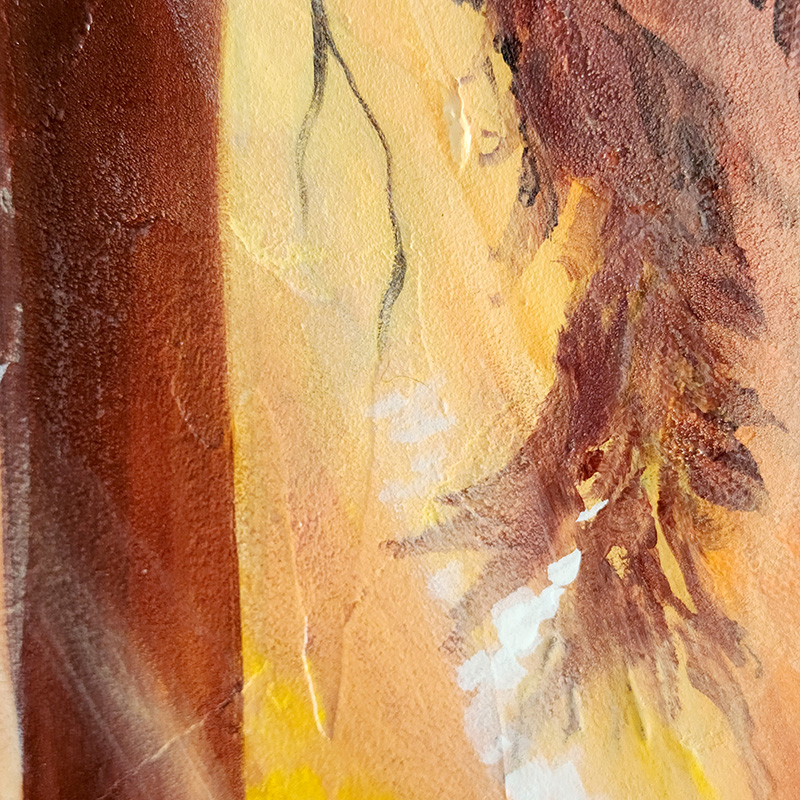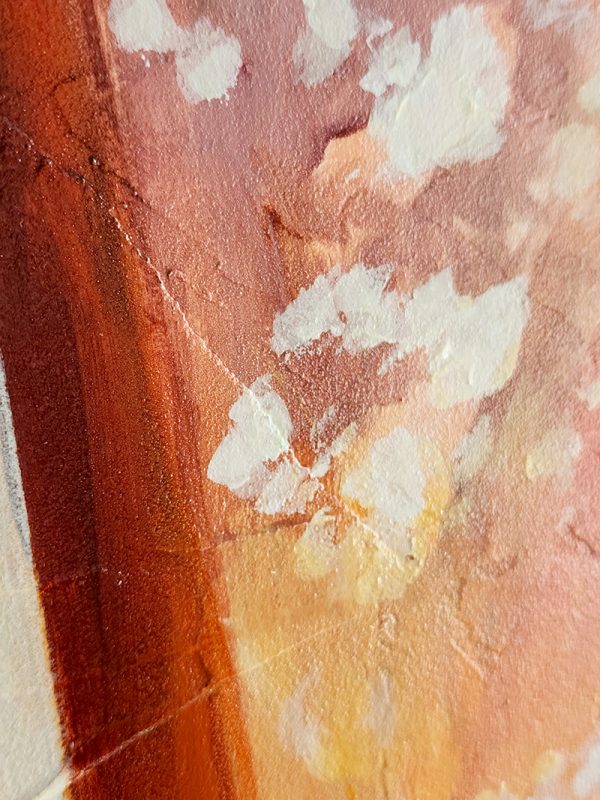 In the foreground, dark silhouettes of branches hang down, providing a dramatic contrast to the bright colors of the sunrise.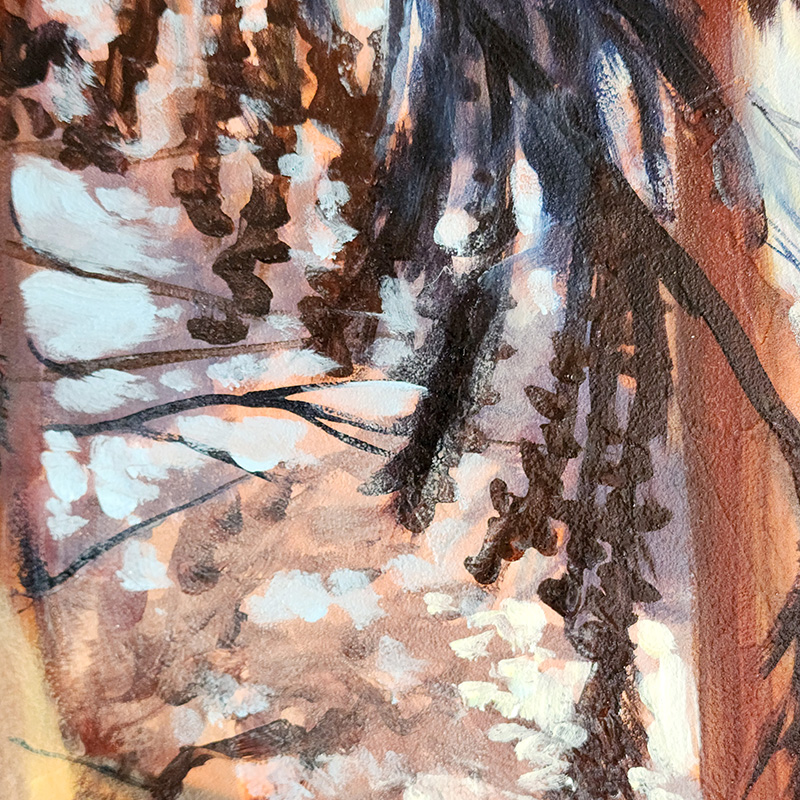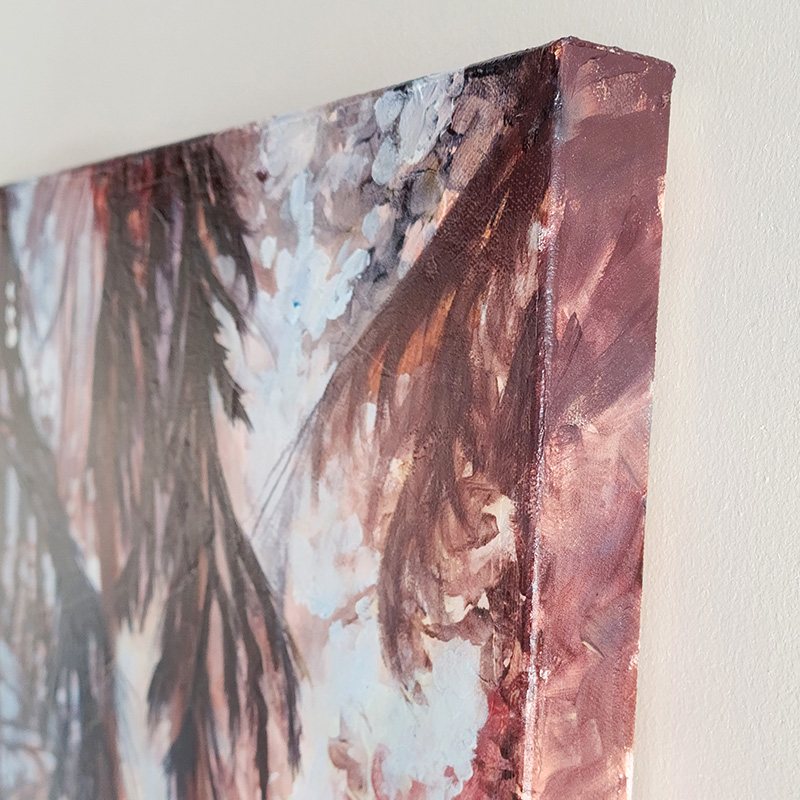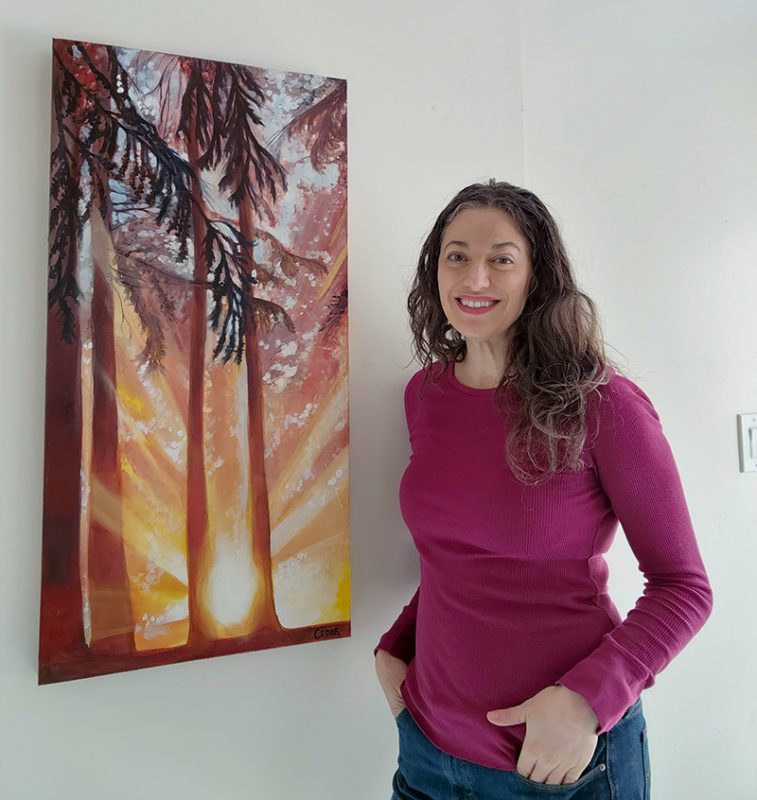 This painting can be displayed on its own, or as a complement to "Stand Together."
This art evokes a feeling of tranquility, encouraging viewers to appreciate the natural world and to find inspiration and hope in its beauty.