Description
Here is "Mighty Triad," a 4-foot square oil painting on a wood panel. Three enormous giant sequoia trees stand together, visually converging high in the sky.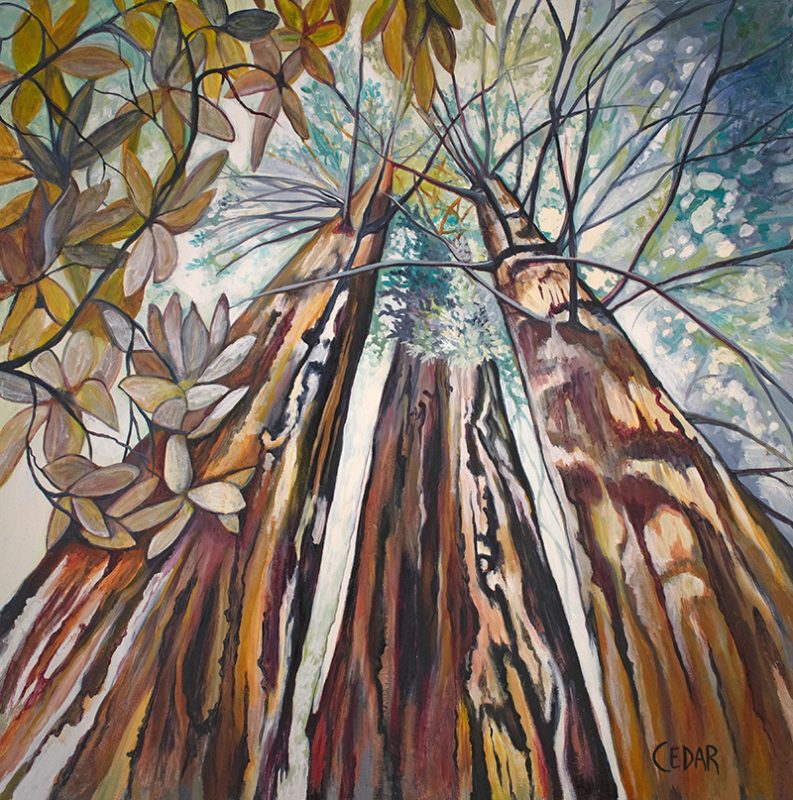 Seeing this large-scale painting hung on the wall is like looking out through a window into a colorful forest.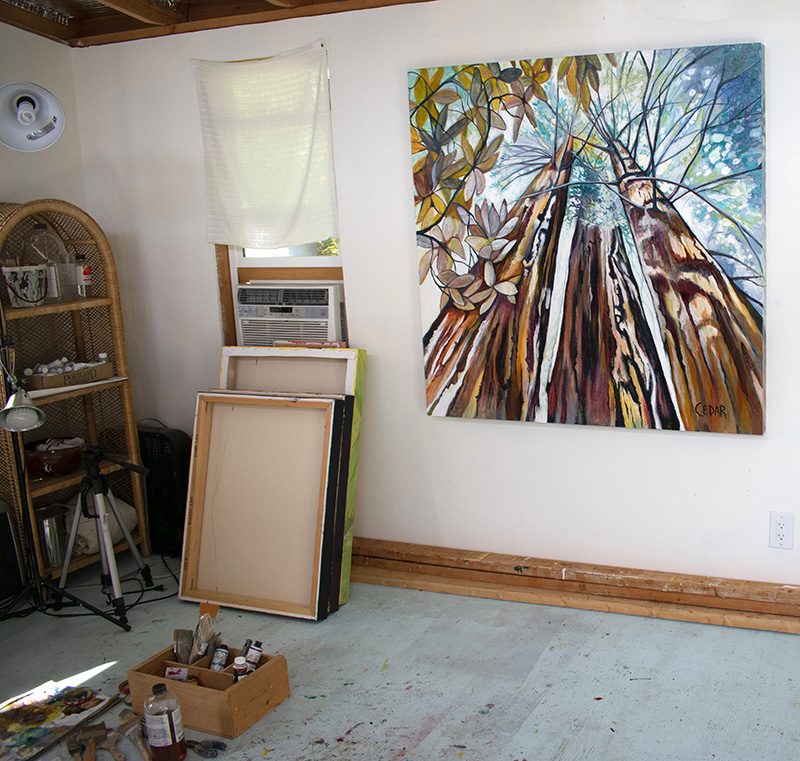 The color scheme is primarily bronze and blue, which gives a calming effect.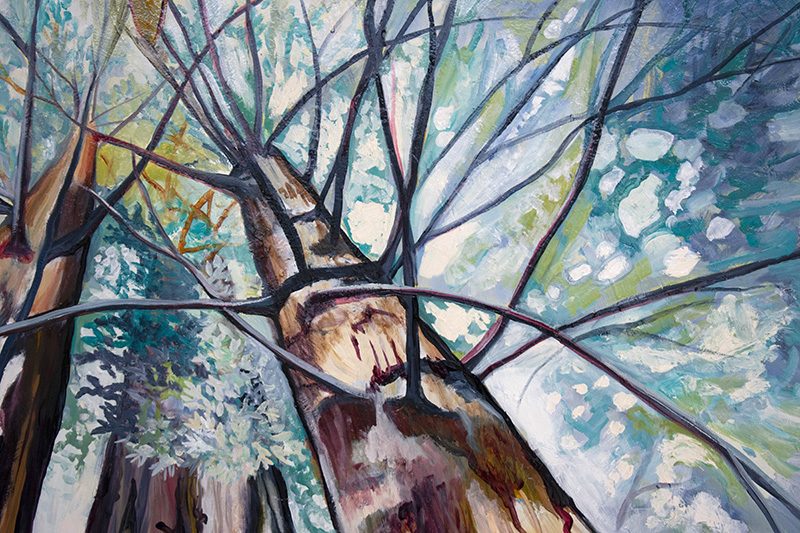 Bright white sunlight glows from the sky in the background, and kisses the rough surfaces of the redwood tree bark.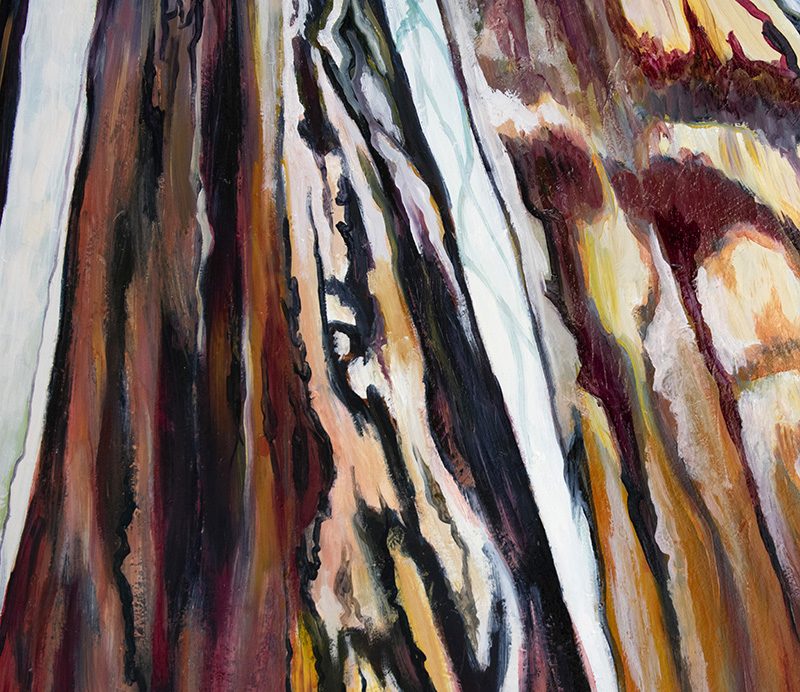 Fine tree branches interweave in the treetops and splay across the massive tree trunks.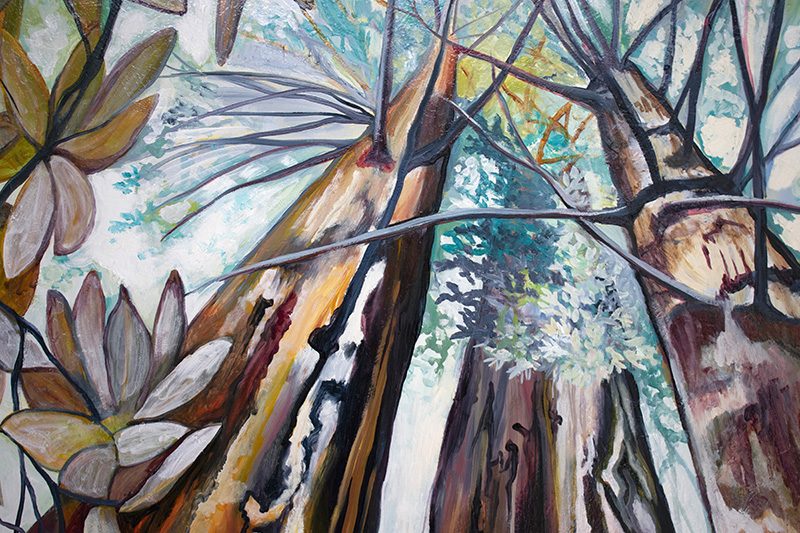 In the foreground closer to us, an umbrella of deciduous leaves frames our upwards view. The colorful leaves spread out in shades of gold, orange, and shimmery lavender as they catch the light.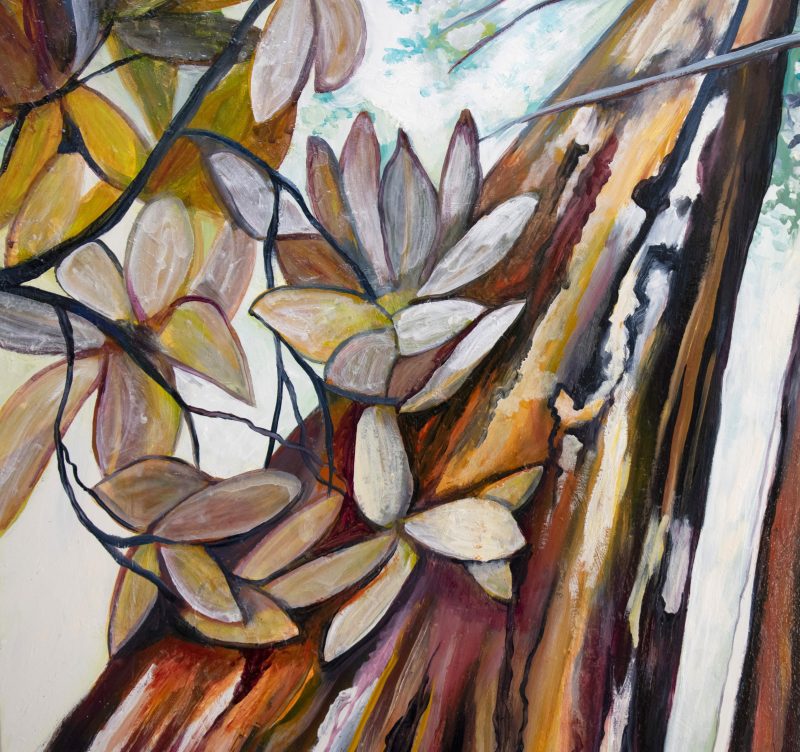 While making this painting, I enjoyed experimenting with depicting the forest in unconventional colors.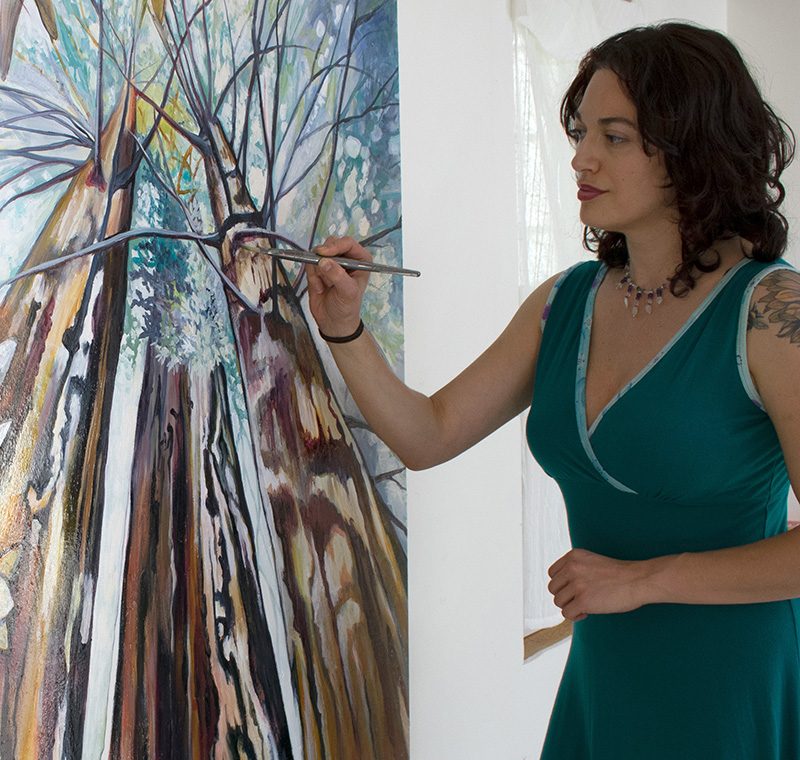 As always, one of my biggest challenges and pleasures during my creative process was playing with the quality of light throughout my painting. It feels as if the light is glowing from within the painting itself, an effect which draws us in.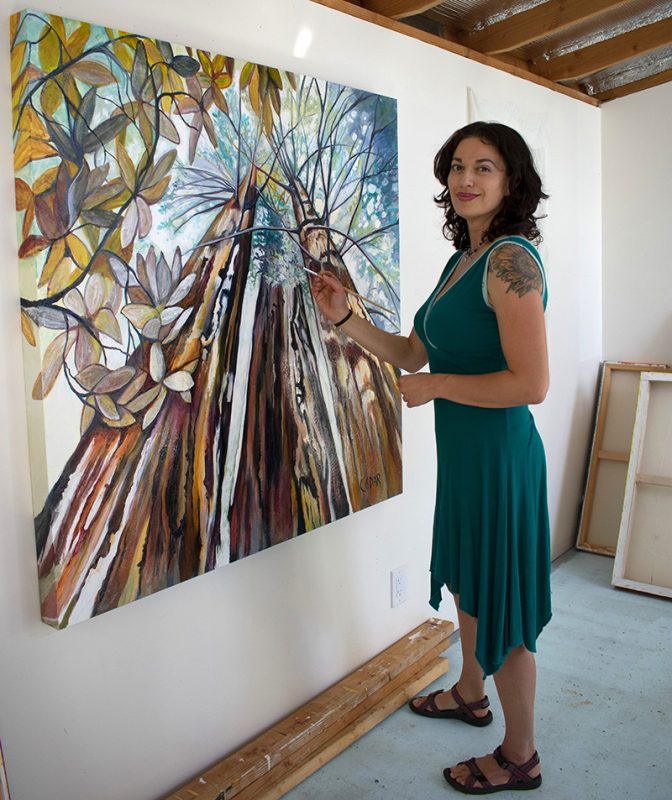 Check out this time lapse video of my painting process!
The beauty of this forest imagery draws us all in. It's a lovely place to be drawn into–standing on the forest floor while these three powerfully huge giants tower above our heads, a glowing dappled light playing all around us.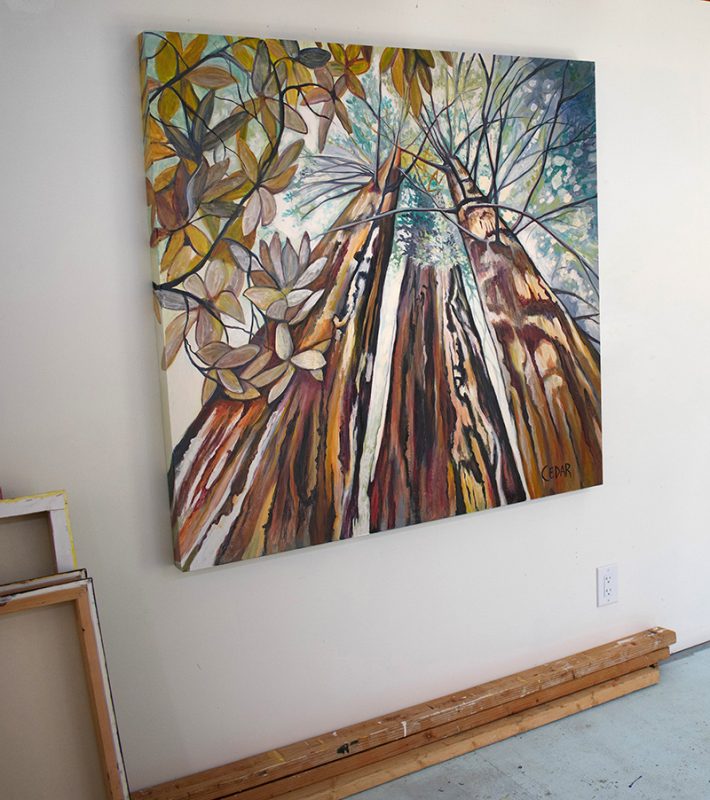 The image continues all around the deep edges of the painting.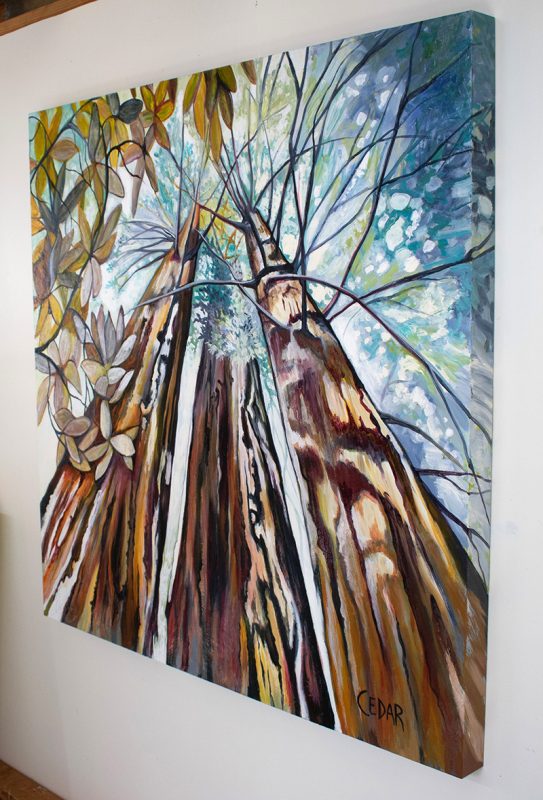 Hanging this painting on a large wall can add a window into nature, wherever one is needed.