Description
Kaleidoscopic Forest. 48″ x 48″, Oil on Wood, © 2017 Cedar Lee
This painting is like looking into a kaleidoscope: the vibrant rainbow of colors, the many small dynamic shapes and the dizzying perspective that gives a feeling of turning movement.
The large scale pulls the viewer right into the depth of the redwood forest canopy. The giant trees zoom high into the sky. The sunlight above the treetops is a brilliant white.
Up close, the painting becomes more abstract. In the yellow sunlight glowing through the overhead foliage, some of the patterns look like plant cells or stained glass, amorphous shapes outlined. Parts of the image have a fluid quality reminiscent of a reflection in water.
From the texture of the tree bark in the foreground to the tiny branches high in the sky and lit up by the sun like a flame, all the colors are vivid. Every color of the rainbow is present.
All these details come together as one realistic image, giving the feeling of being present in a real forest of majestic ancient redwoods.
This is one of my largest-scale paintings. Each one of this size takes about 4 weeks to complete.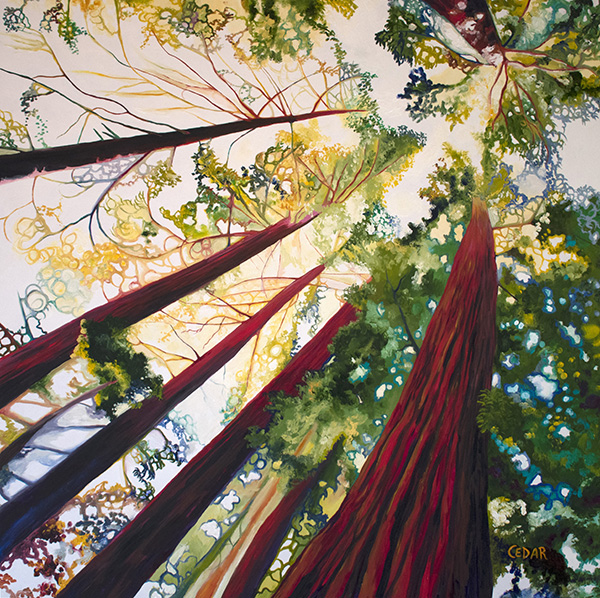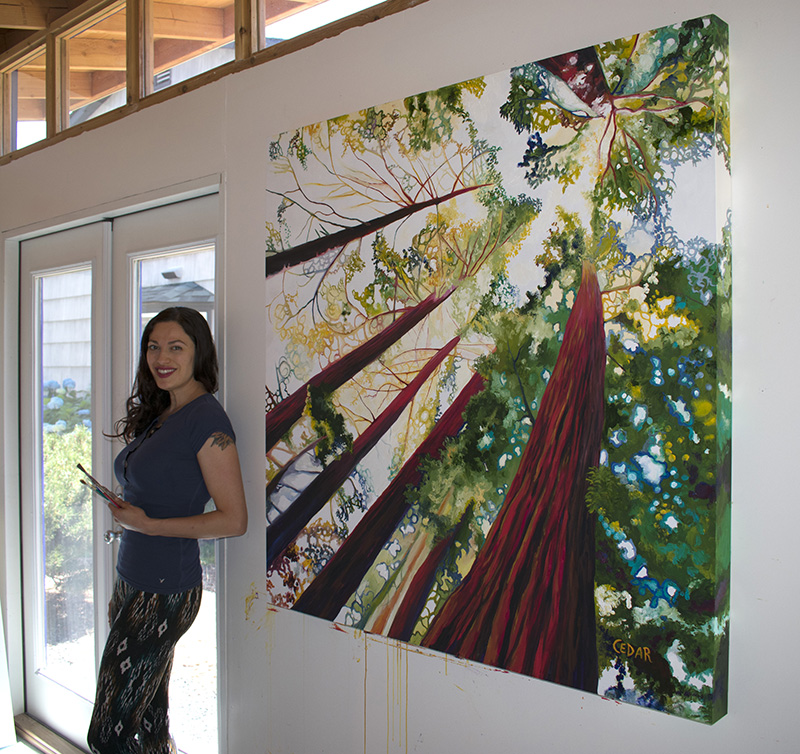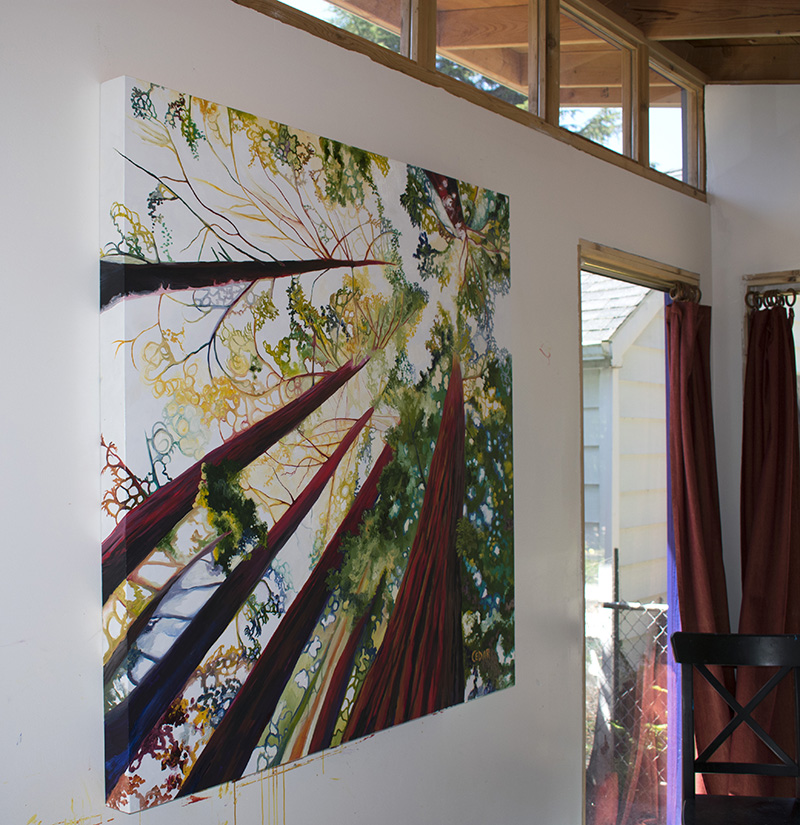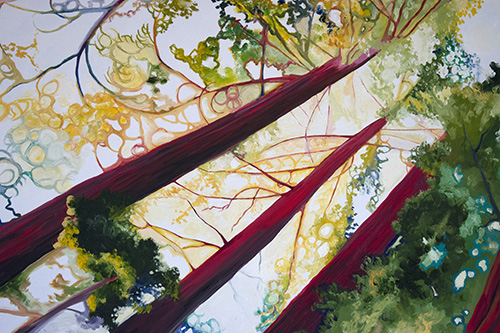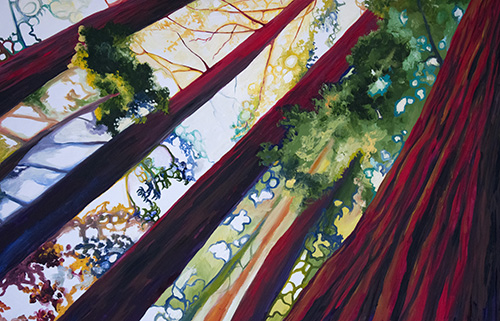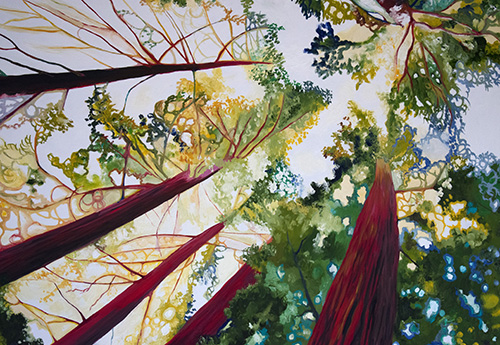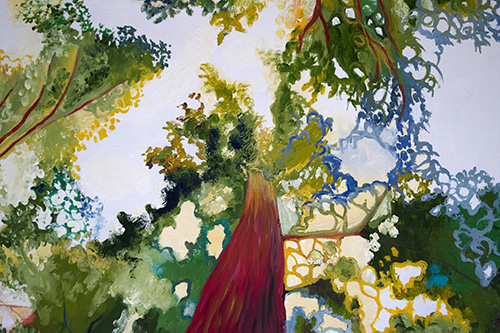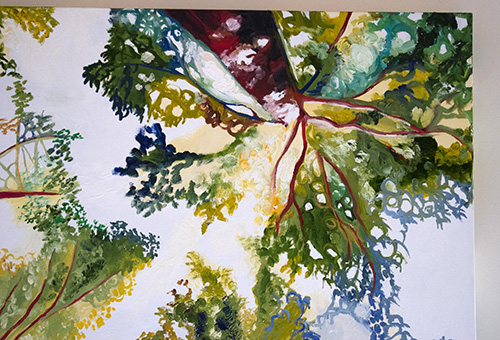 Prints of this painting are available.
Your cart is currently empty.