Description
Misprints offered at cost:
This is a 10" x 20" metal art print of my painting "Glittering Leaves," but the colors in the print turned out more orange/yellow than the colors in the original image.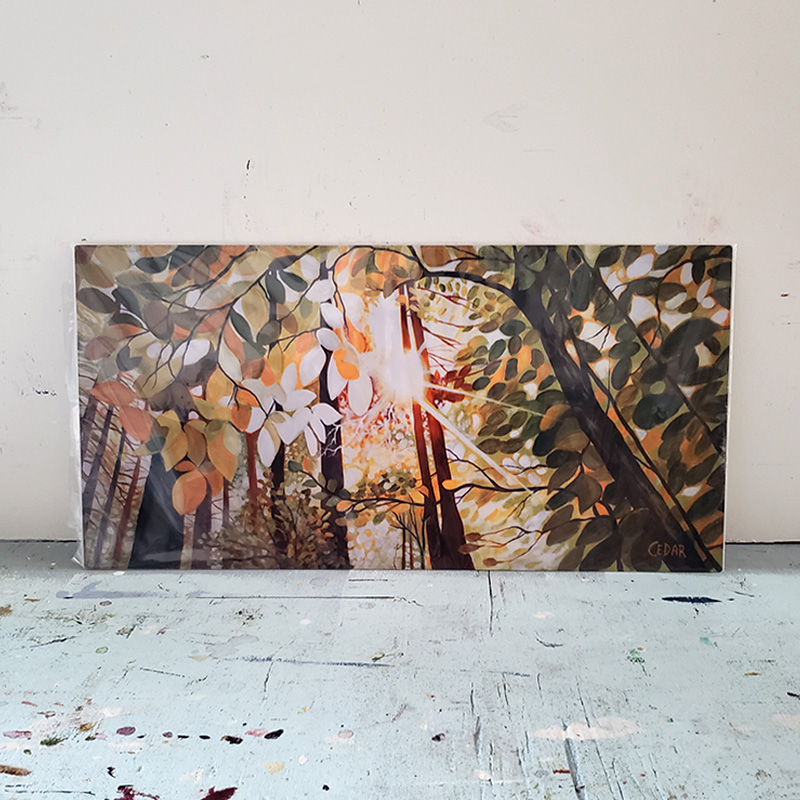 If that shift in colors does not bother you, here's an opportunity to get a great deal on some art for your wall! I have only a few of these available.