Description
Here is the newest addition to my collection of circular paintings: "Forest Glitter!"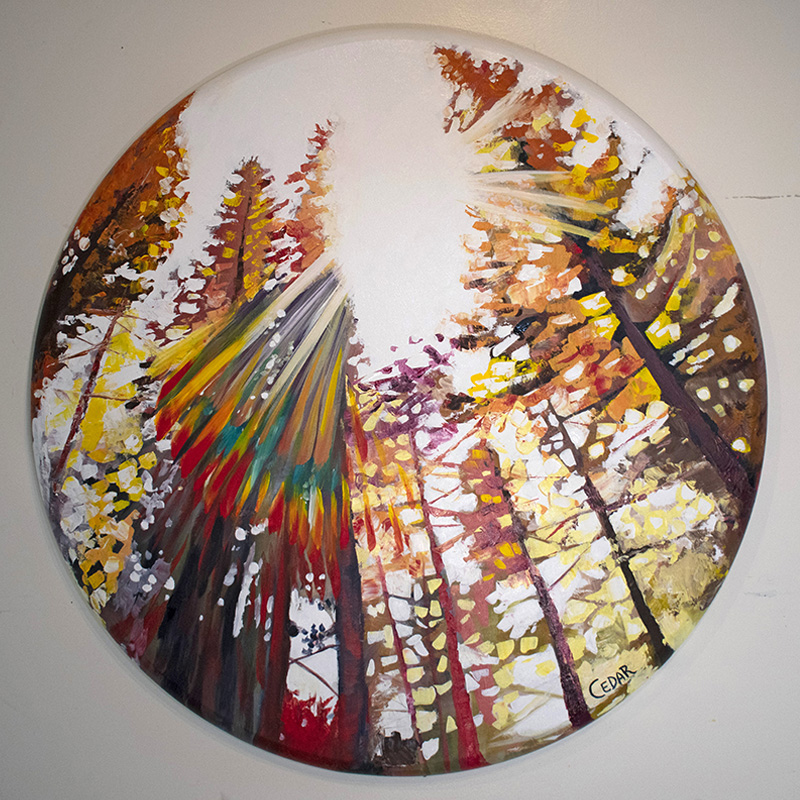 This painting is a fantasy about being showered with sunlight in a wild forest.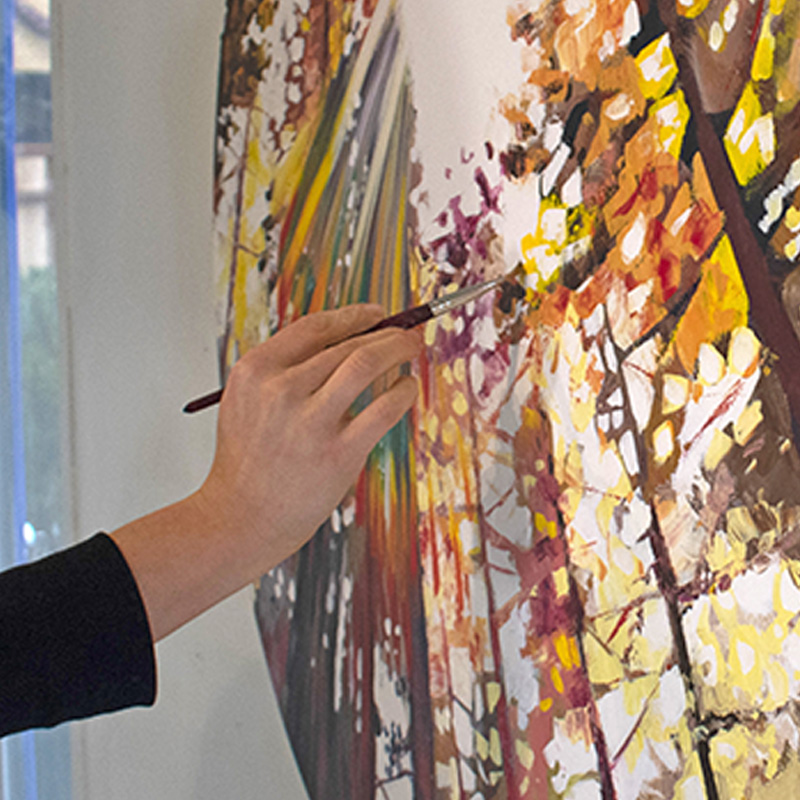 The sunlight is scattered throughout the painting, glittering like treasure: reminiscent of countless sparkling diamonds, gold coins and rubies.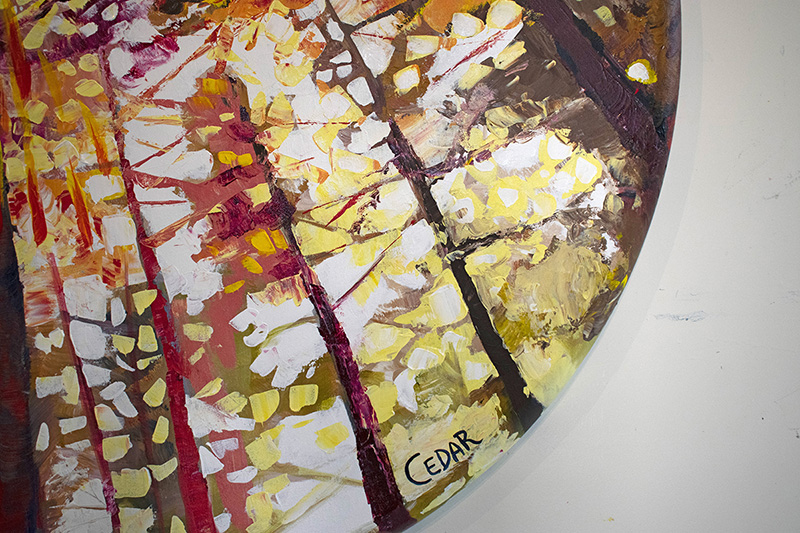 The dazzling light and colors combined with the nature imagery of the forest is happy and energizing.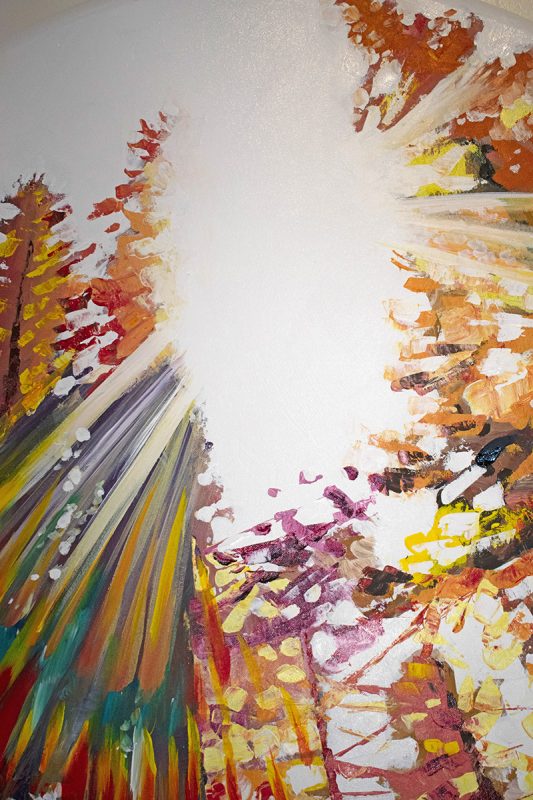 Here, you can watch me completing the second half of the painting. (I blocked in the underpainting off-camera before capturing this footage.)
The warm red tones are full of emotion.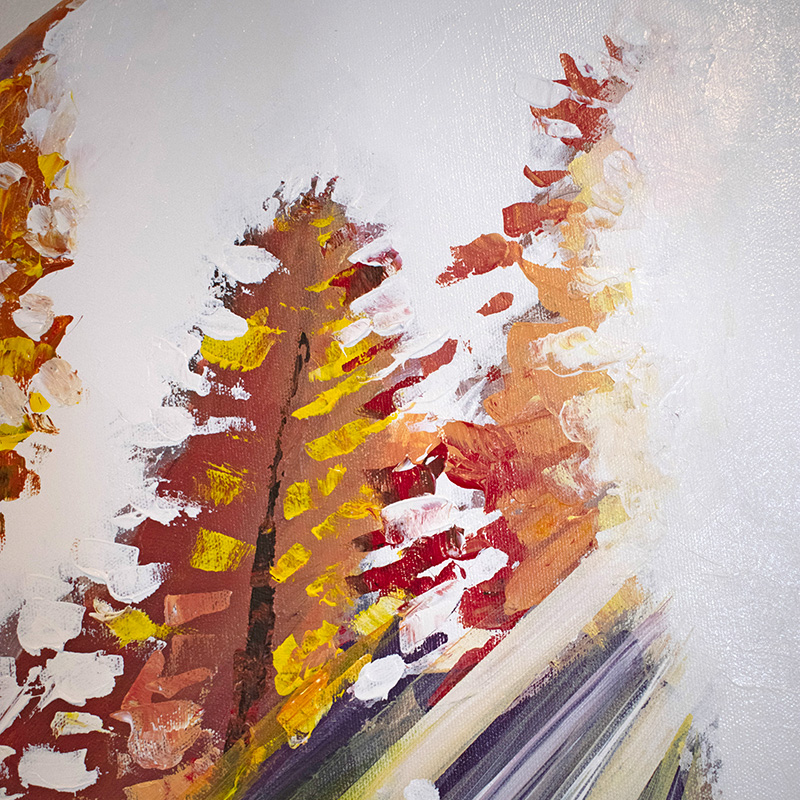 I created this painting almost entirely with palette knives. You'll notice that up close, there are many rough, blocky shapes and layers of texture in the details.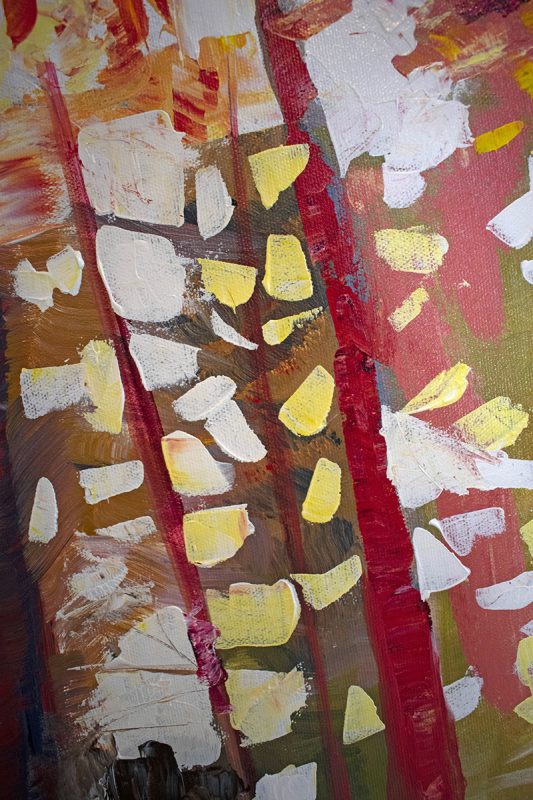 I finished this painting as we are heading into the darkest part of the winter where I live, and this celebration of warmth and light is a bit of much-needed brightness!
With a 36″ diameter, the large scale of this artwork can brighten a whole room.