Description
Here is "Earth's Forest."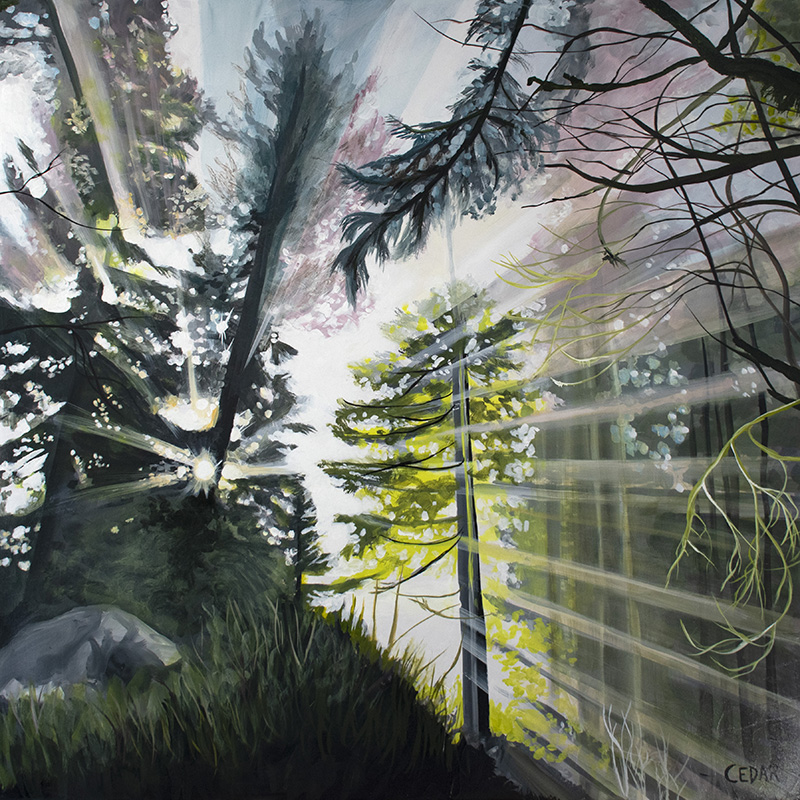 My friend Devon agreed to let me use some of her incredible photos from a foggy day here in Portland, OR in the woods near her home, as inspiration for this painting.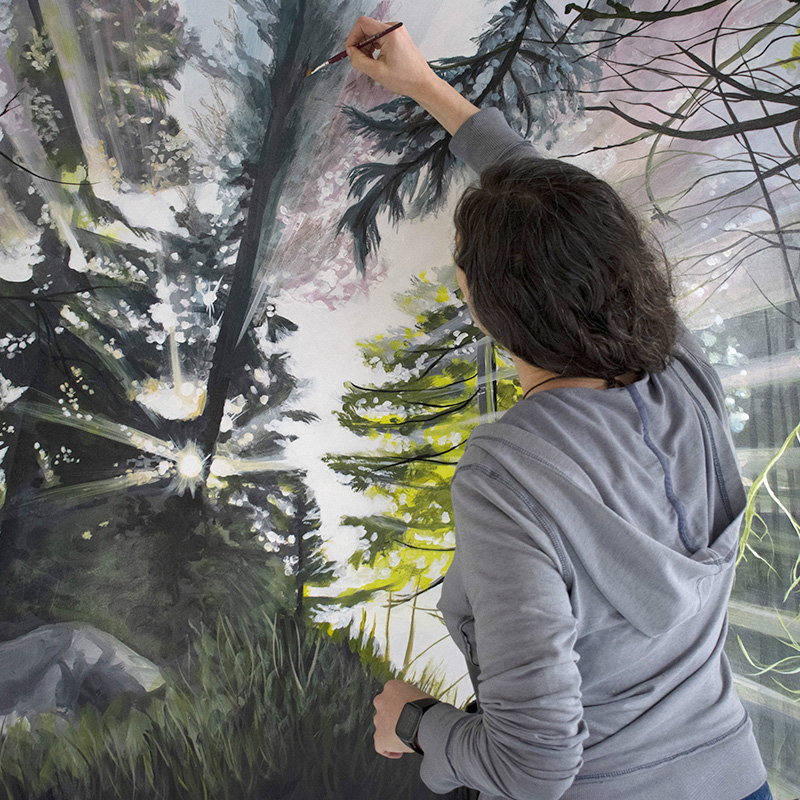 Here is her description of this day:
"Walking through Forest Park today was the most magical thing I have ever experienced."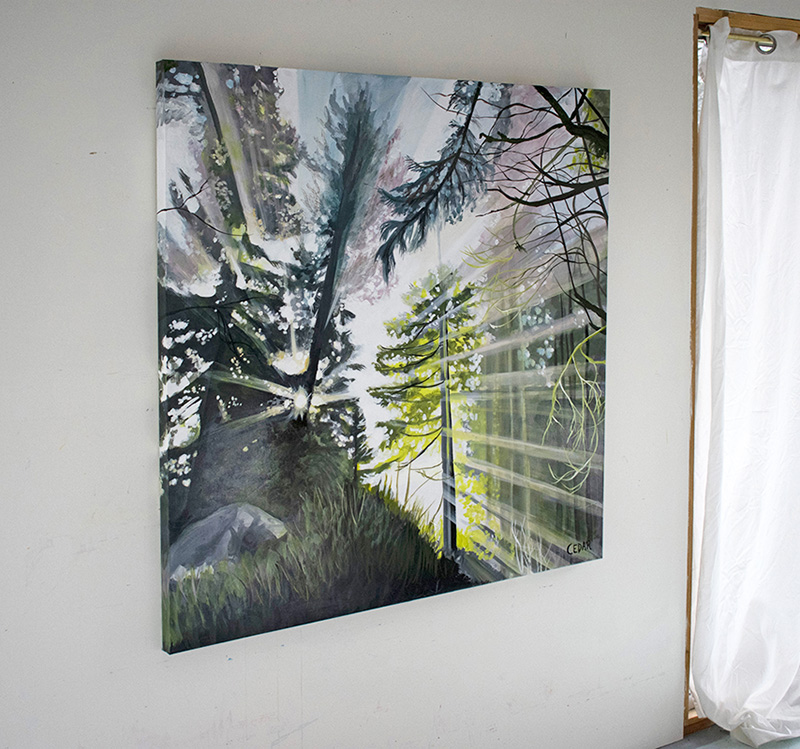 "A layer of fog blanketed the city and rested half way up into the forest. The trails we walked took us through the fog, at times dipping below it and at other times rising above it. And above the fog layer, the calls of sandhill cranes echoed everywhere as flocks of them, in perfect V formations, flew right above our heads. I am just in awe of this place today."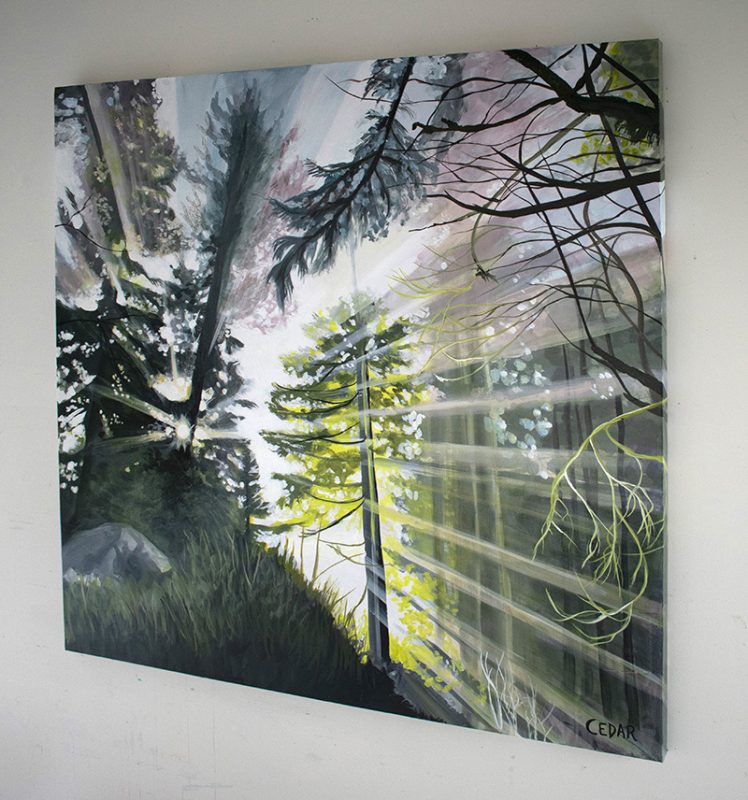 While it is a painting of a forest in the Pacific Northwest, it embodies the wonderful beauty of what it's like to live on this planet and experience the forest.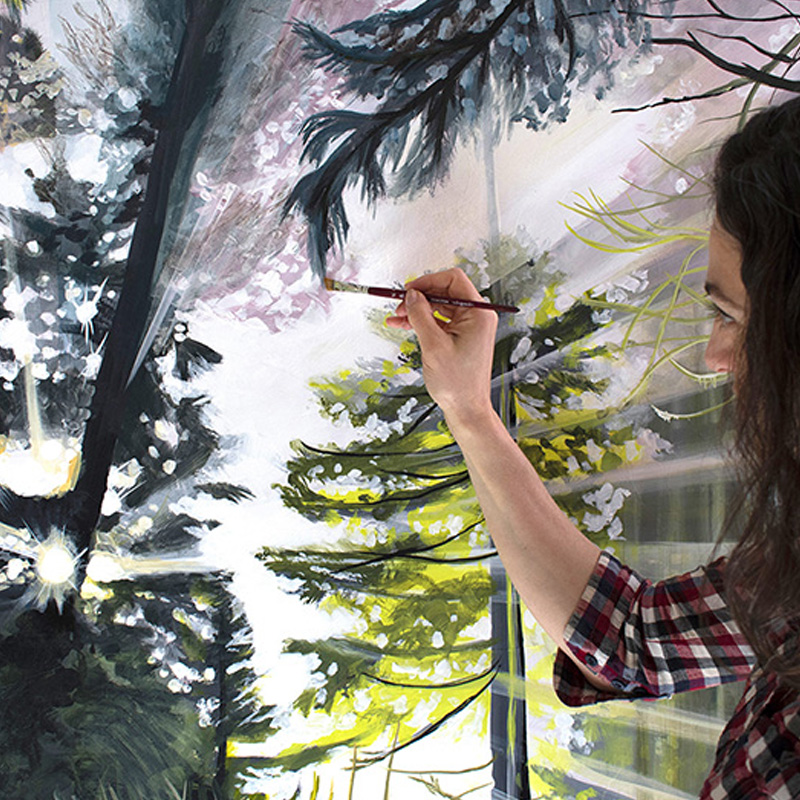 So it is titled "Earth's Forest" in gratitude to the green life that fills our planet. And of course, we have our Sun lighting every landscape on Earth, always as a backdrop in the sky to our diverse landscapes.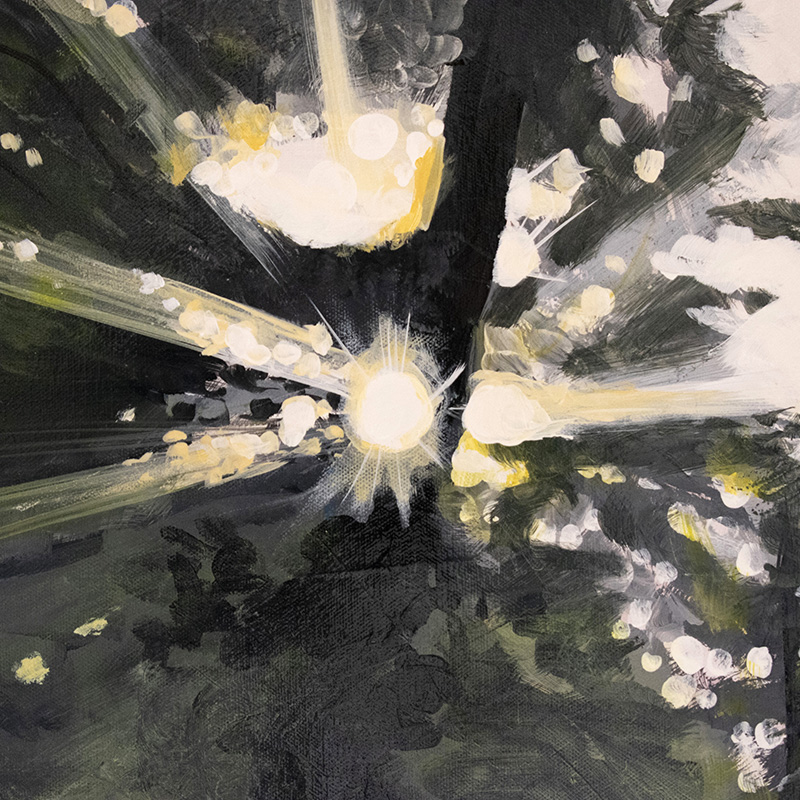 This painting is intense and high-contrast! The powerful rays of the sun radiate towards us and out the edges of the canvas.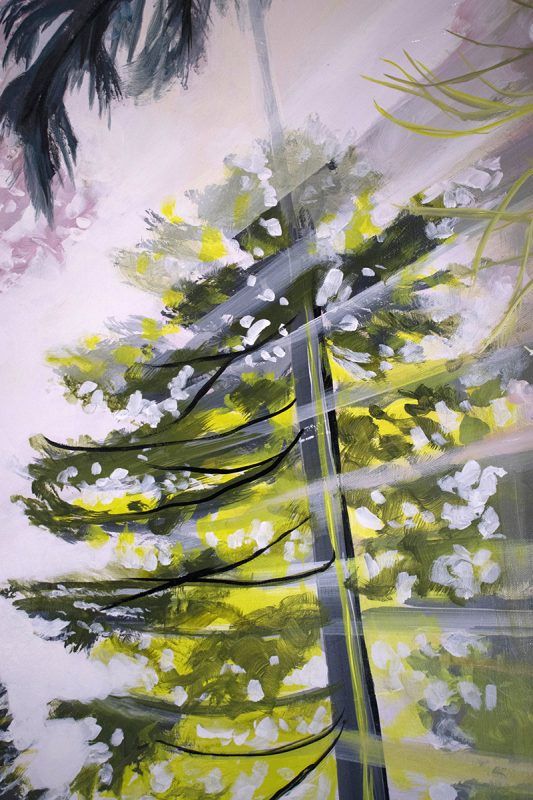 The woods in the background are dark and hazy. Some of the tree branches in the foreground are black silhouettes, while the branches directly illuminated by the white sunlight are neon bright.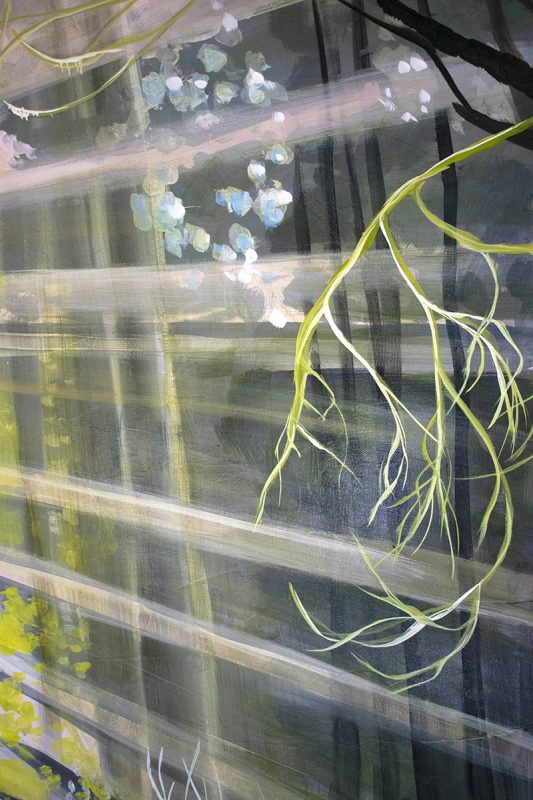 The sunlight sparkles high in the trees, bursting through the spaces between the branches.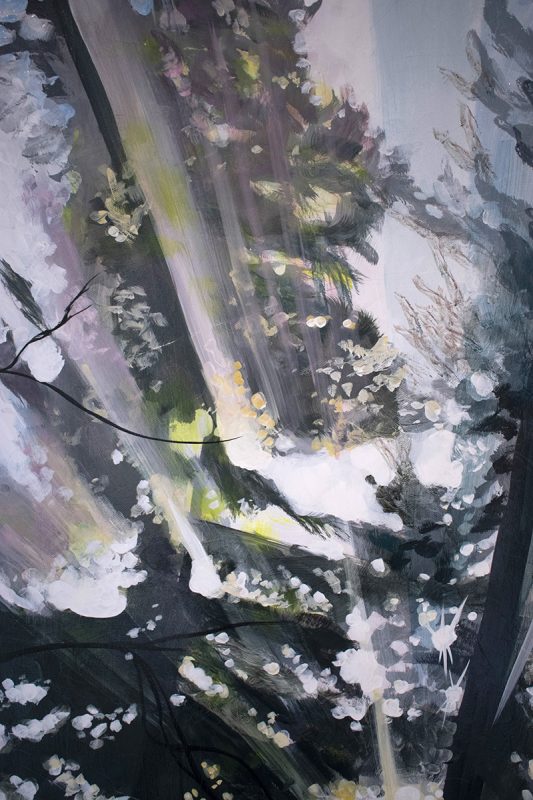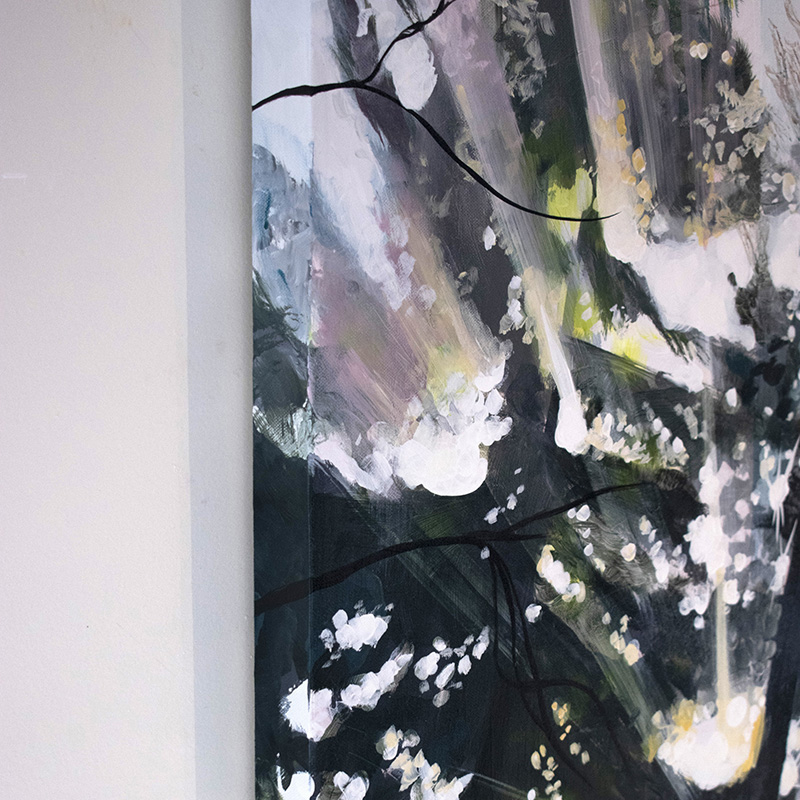 The hazy atmosphere is lit up with interesting colors, with soft pink and blue tones in the sky.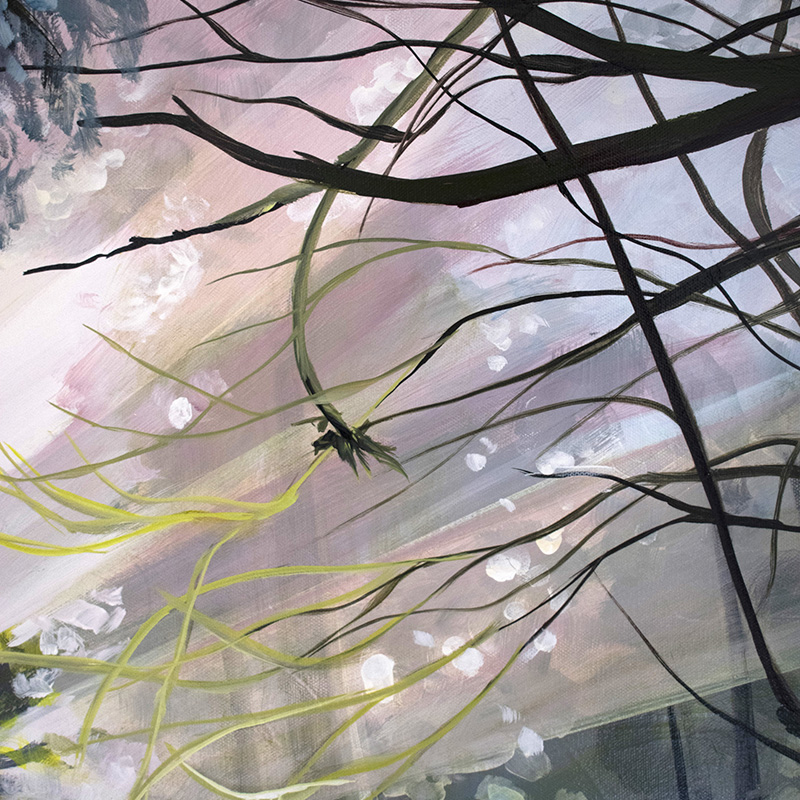 The lush grass in the near foreground is deep in shadow.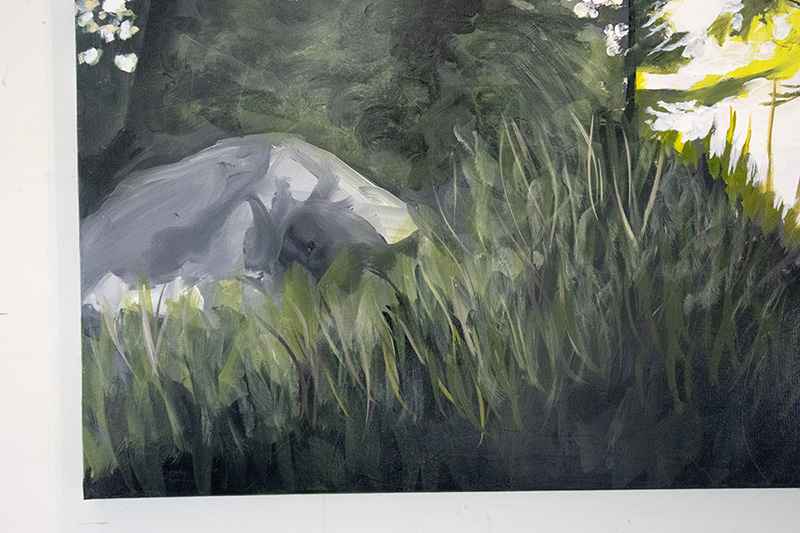 This painting is complex and many-layered, between the atmospheric depth, the dramatic beams of light and shadow, and the many details of the lush growth of a forest: tree trunks and branches, foliage and undergrowth.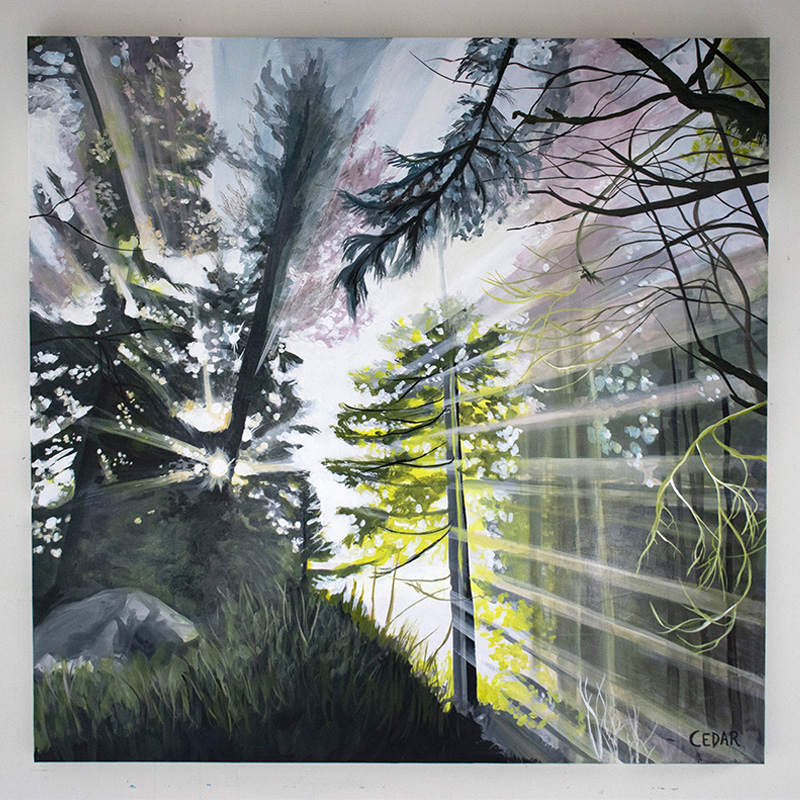 This painting, with it's black-and-white contrast, feels modern, almost industrial.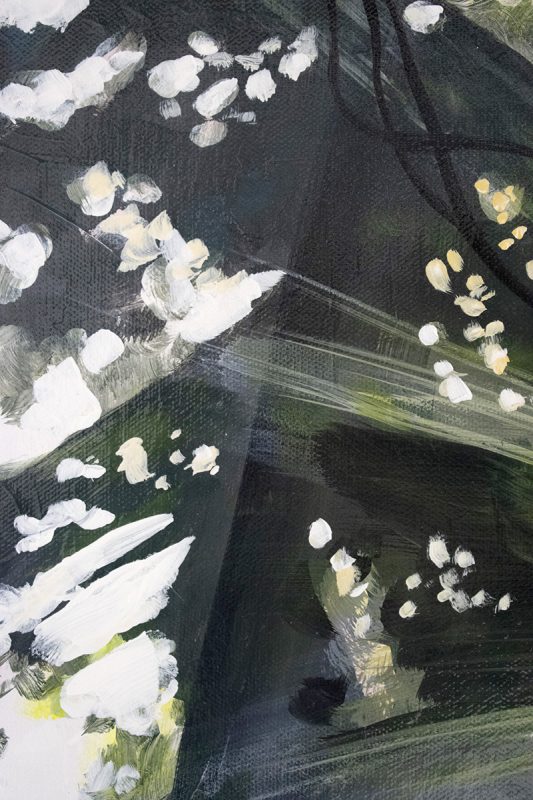 But the image is softened by the nature theme and the organic shapes throughout.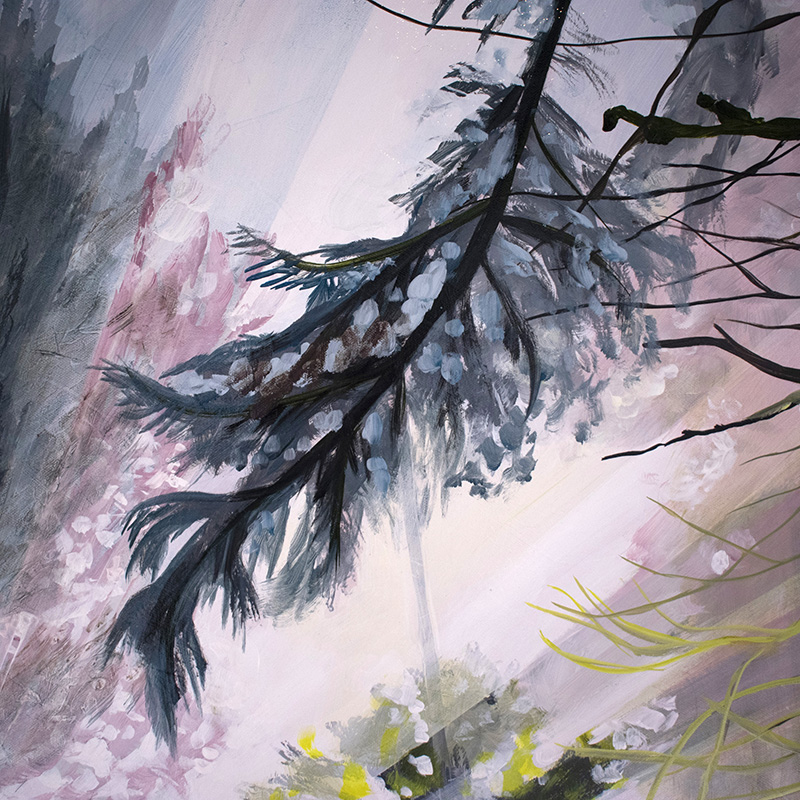 The resulting impact is a high-impact large-scale painting that makes the heart soar and brings a joyful mood to the space where it is displayed.