Description
Here is "Cosmic Dance III."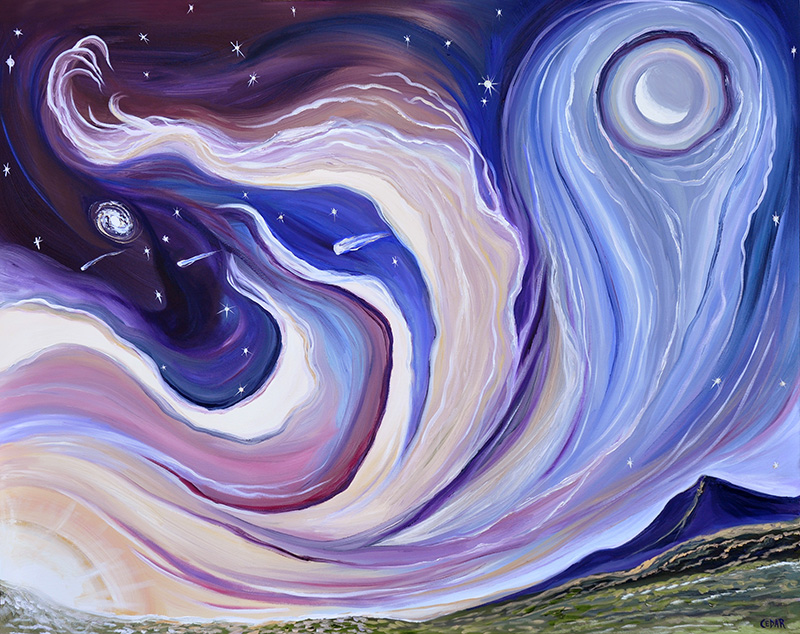 The Cosmic Dance series embodies the concept of balance in the universe–yin and yang. The vastness and completeness of a perfectly balanced universe cannot be captured in a painting, but I attempt to evoke the wonder we feel as we experience glimpses of it.
The sun is frequently juxtaposed with the moon, light with darkness, sky with earth. Cosmic themes in my work evoke thoughts of epic myths and creation stories, intergalactic travel and the unknown mysteries of far-flung corners of our universe.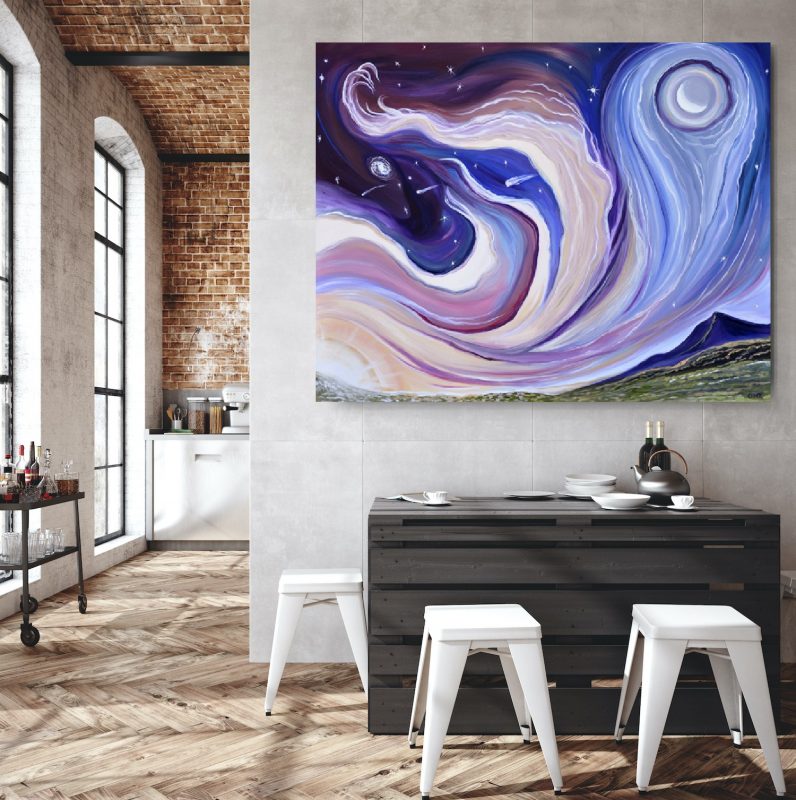 This painting includes a distant galaxy, comets, and sparkling stars.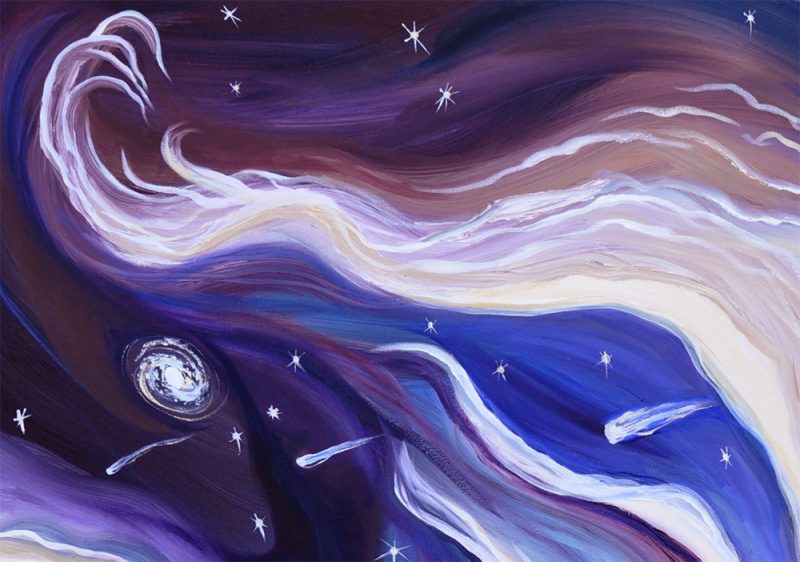 A powerfully brilliant, fiery sun fills the left of the canvas.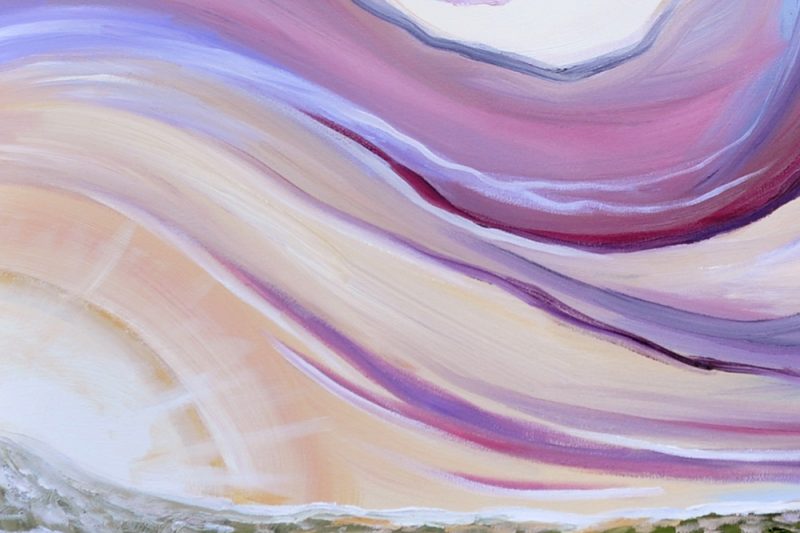 Swirls of color fill the sky above a majestic purple mountain and sun-kissed green land.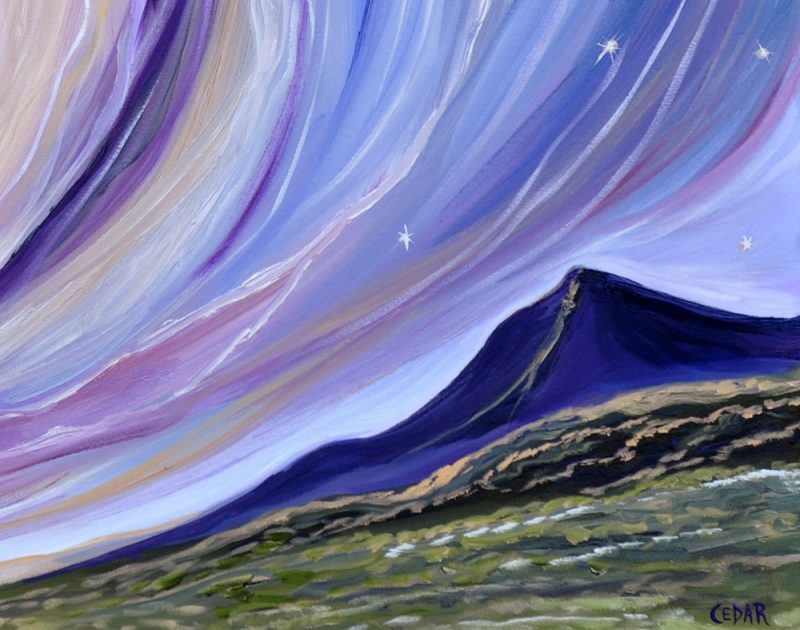 The moon is gentle and mysterious.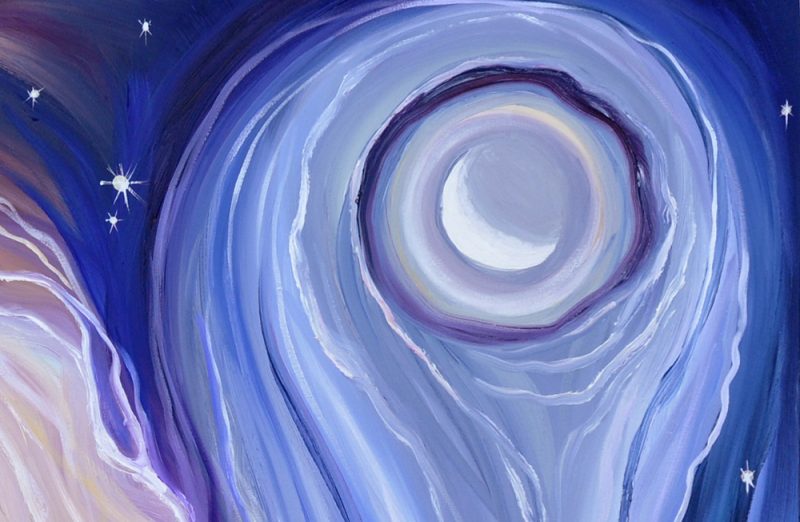 This special painting is one of the seminal works of the Cosmic Dance series, and has been treasured for years in the artist's home collection.