Description
Autumn Sphere.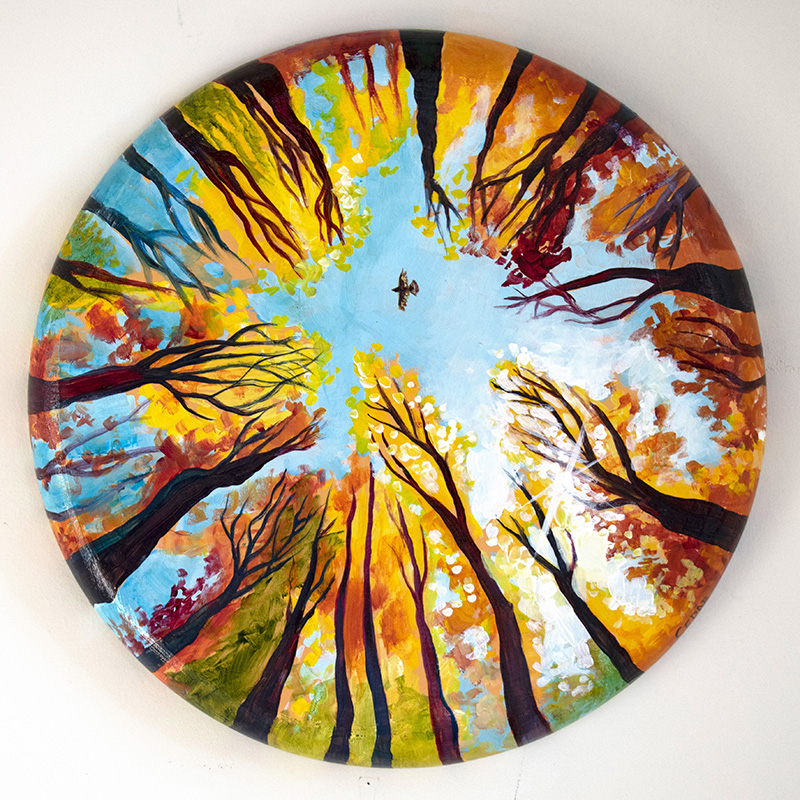 Autumn Sphere. 16″ Diameter, Acrylic on Canvas, © 2021 Cedar Lee
This dramatic circle of fall trees reaches up into the dome of the blue sky. A lone hawk soars straight above us in the center of the painting.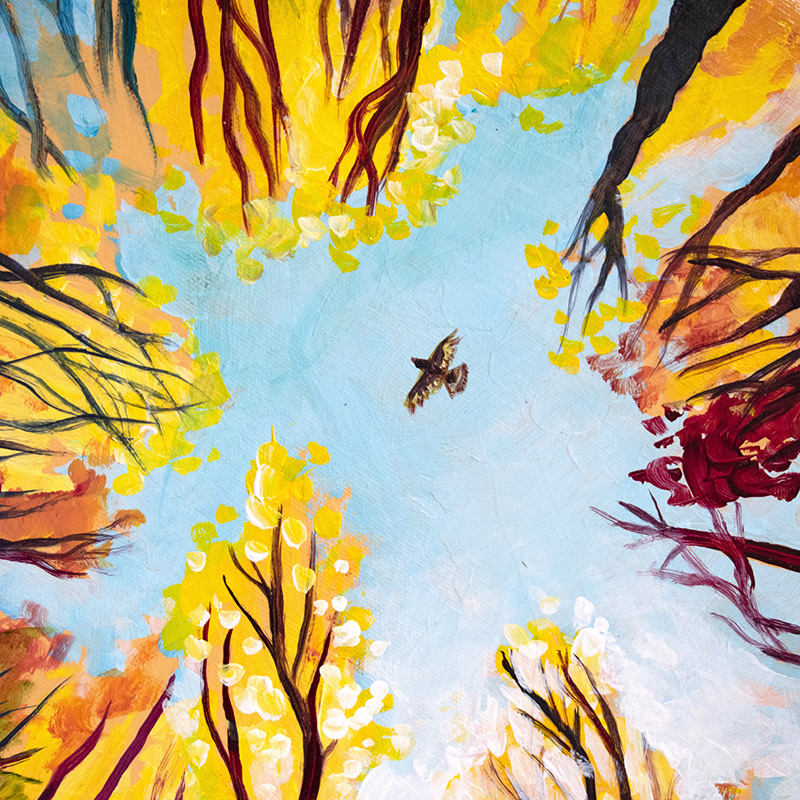 The sun also bursts through the trees in this painting, small and low in the sky.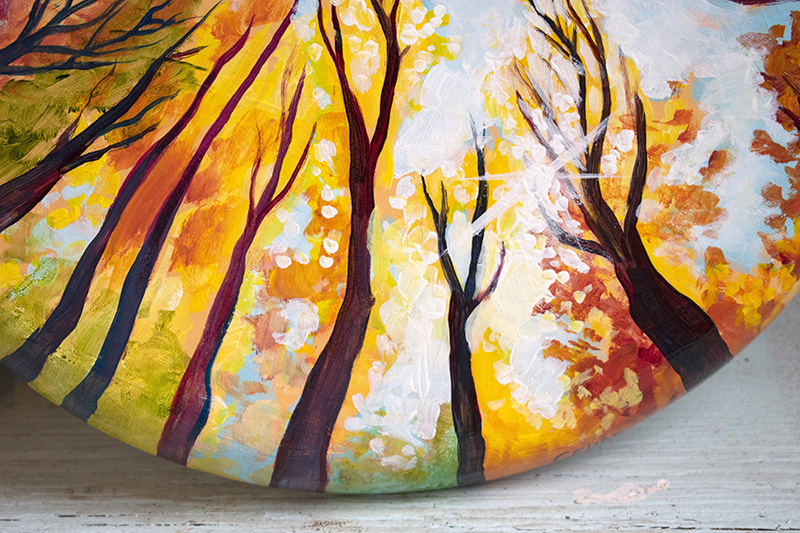 The colors are brilliant and saturated, the leaves of the trees in striking shades of yellow, orange and red against the blue sky.