Description
Here is "Ascension."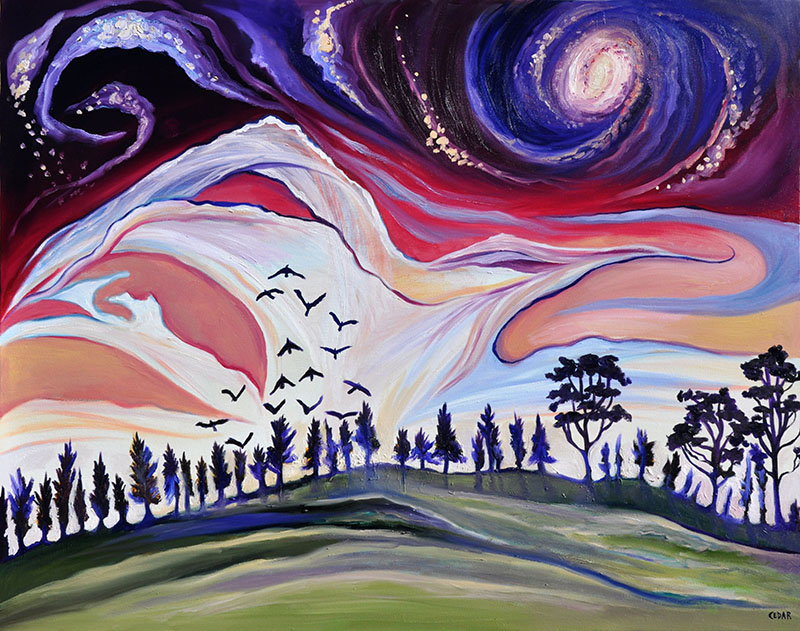 The Cosmic Dance series embodies the concept of balance in the universe–yin and yang. The vastness and completeness of a perfectly balanced universe cannot be captured in a painting, but I attempt to evoke the wonder we feel as we experience glimpses of it.
The sun is frequently juxtaposed with the moon, light with darkness, sky with earth. Cosmic themes in my work evoke thoughts of epic myths and creation stories, intergalactic travel and the unknown mysteries of far-flung corners of our universe.
This gigantic painting is very uplifting and inspiring.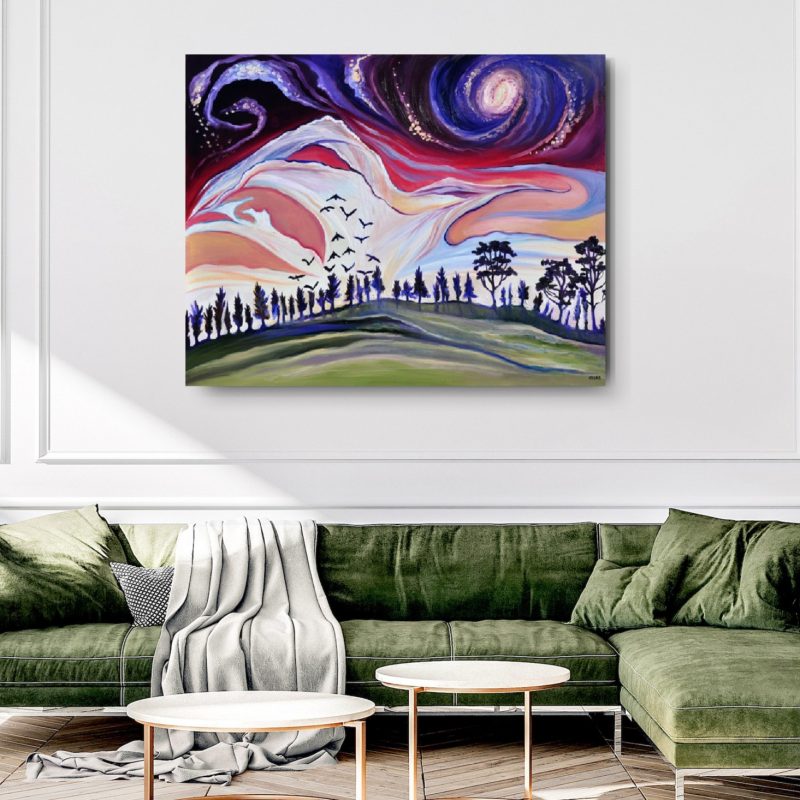 This painting shows a glowing light rising from the horizon, behind the silhouettes of trees.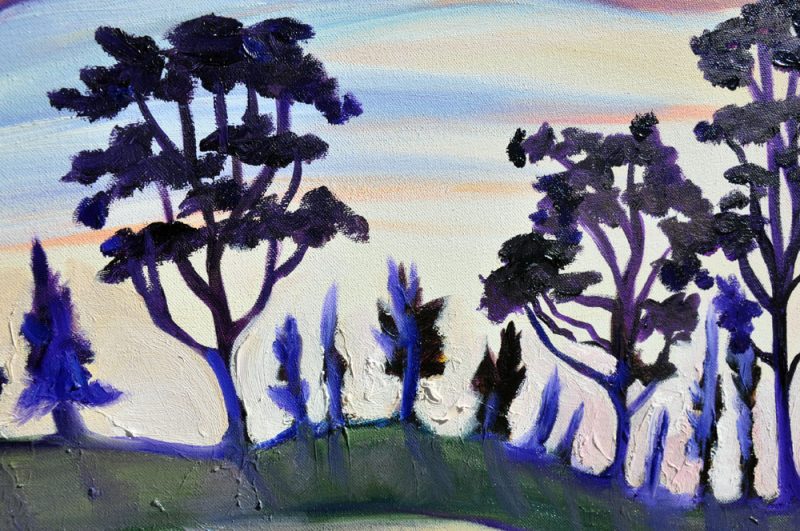 The trees point upwards into the sky like a row of living arrows.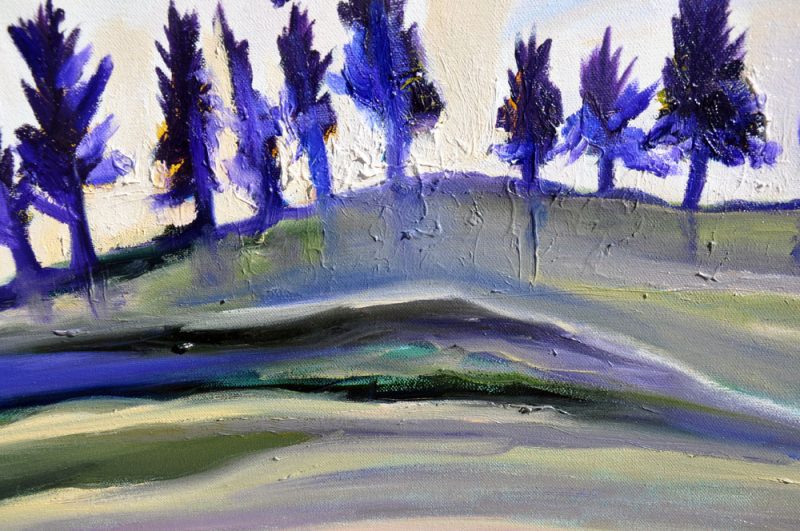 The glowing light rises up into billowing clouds in the shape of wings spread in flight.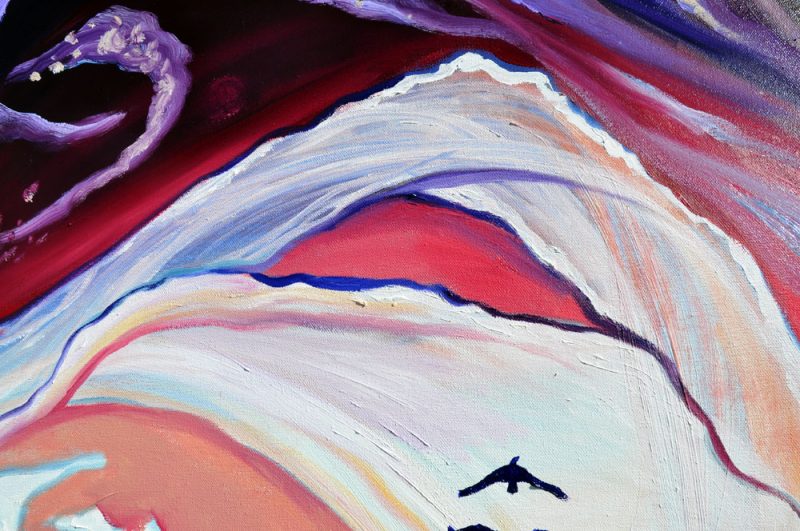 Deep crimson and orange colors fill the sky behind the clouds. As you look higher into the heavens, the sky becomes dark and inky.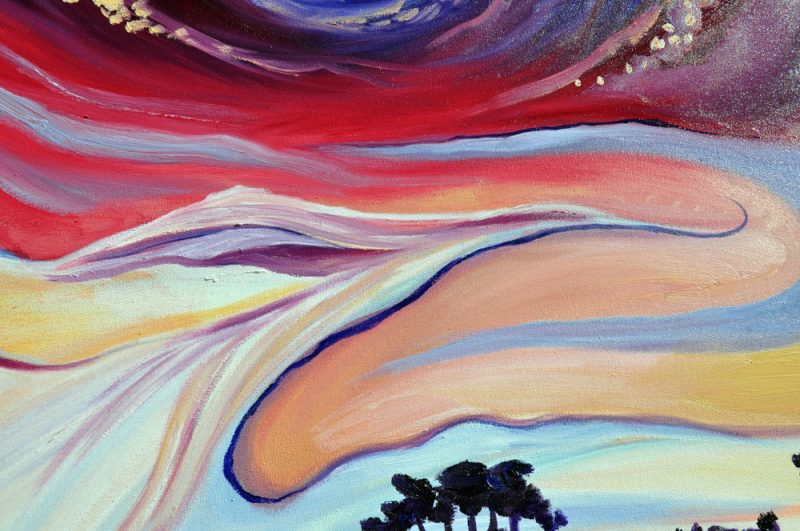 The highlight of the sky is a distant galaxy glowing bright.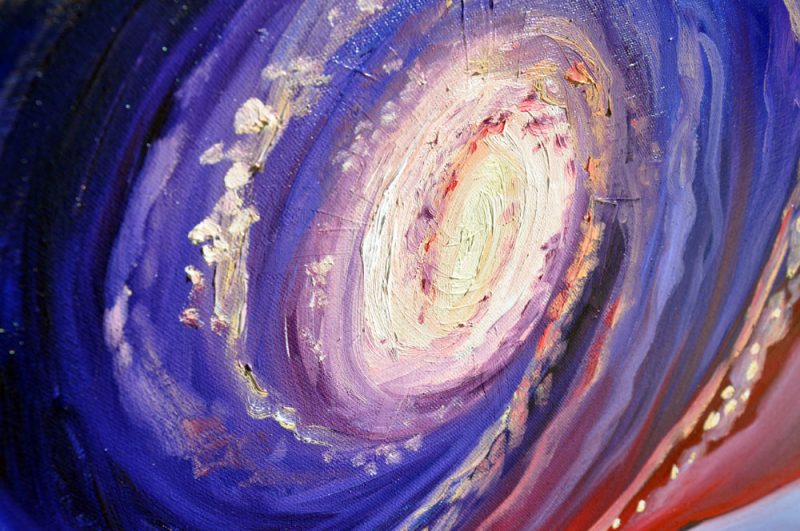 Spinning away from this galaxy are clusters of young stars strewn across space like jewels.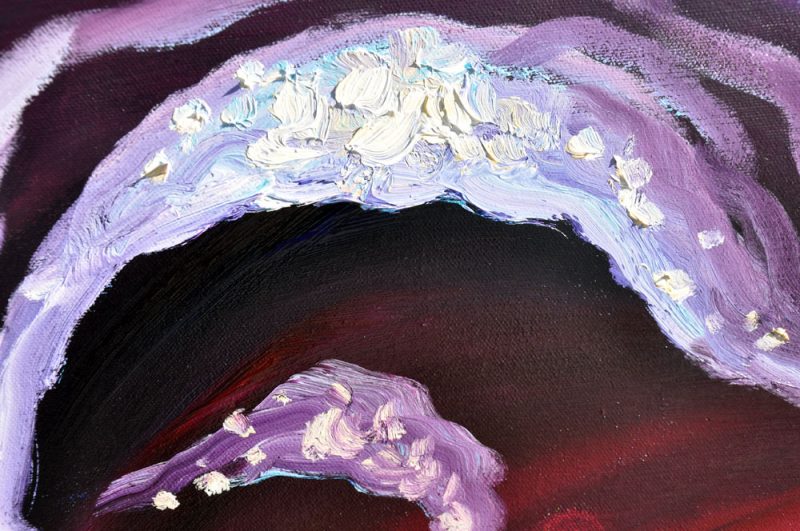 The flock of birds flying up into the center of the painting is symbolic of the whole feeling I wanted to capture: the joyous, boundless feeling of ascension. Rising from Earth (or whatever strange planet this may be) into the heavens.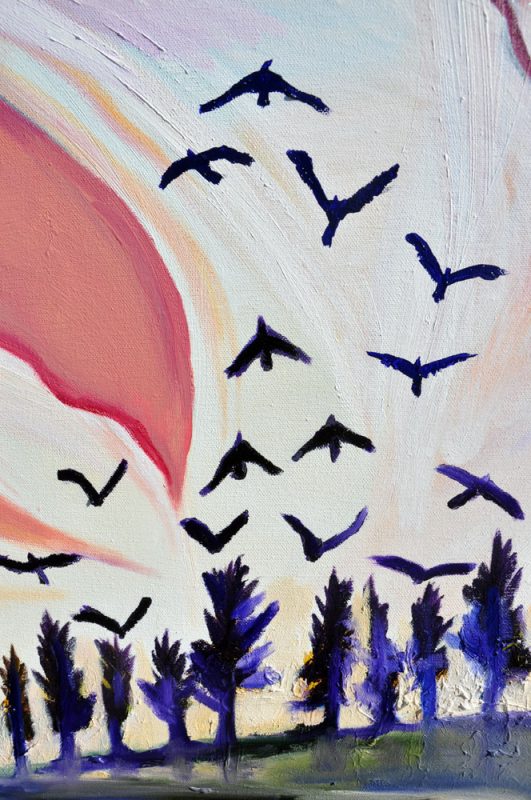 This special painting is one of the seminal works of the Cosmic Dance series, and has been treasured for years in the artist's home collection.
Shown here (left) with its sister painting, Cosmic Dance III (right.)