Description
2024 Wall Calendar featuring animal symbolism paintings by Cedar Lee.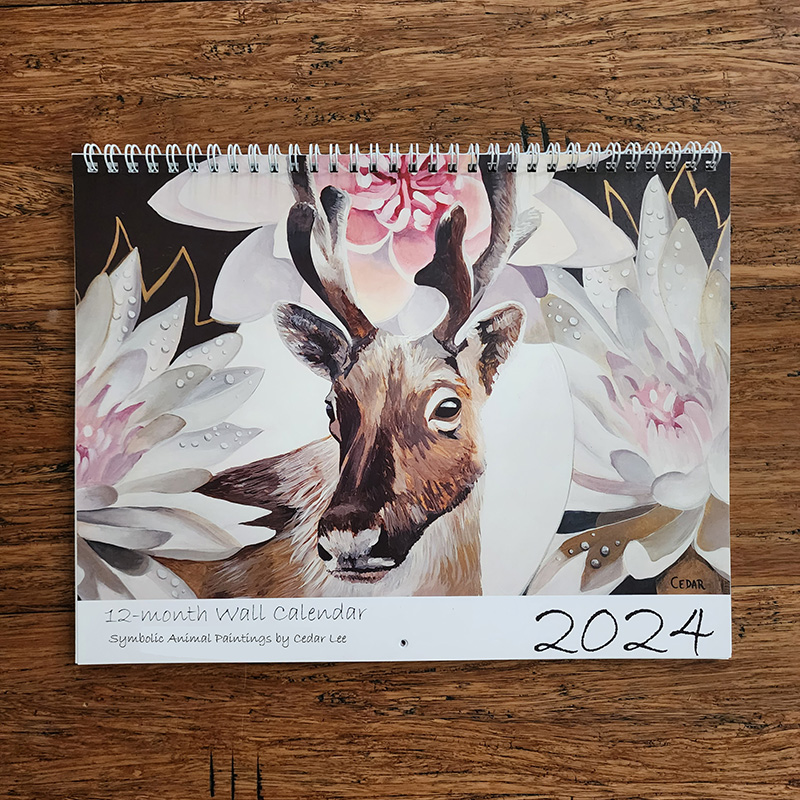 Each of these paintings represents one of twelve character archetypes, shown through the symbolism of flora and fauna.
Meditating on the essence of each archetype will remind you of the different strengths that exist within your own character.
As you turn the page each month and contemplate the symbolism in the image, perhaps this will help awaken that part of your character a little bit, reminding you of a well within yourself that you can tap into when needed.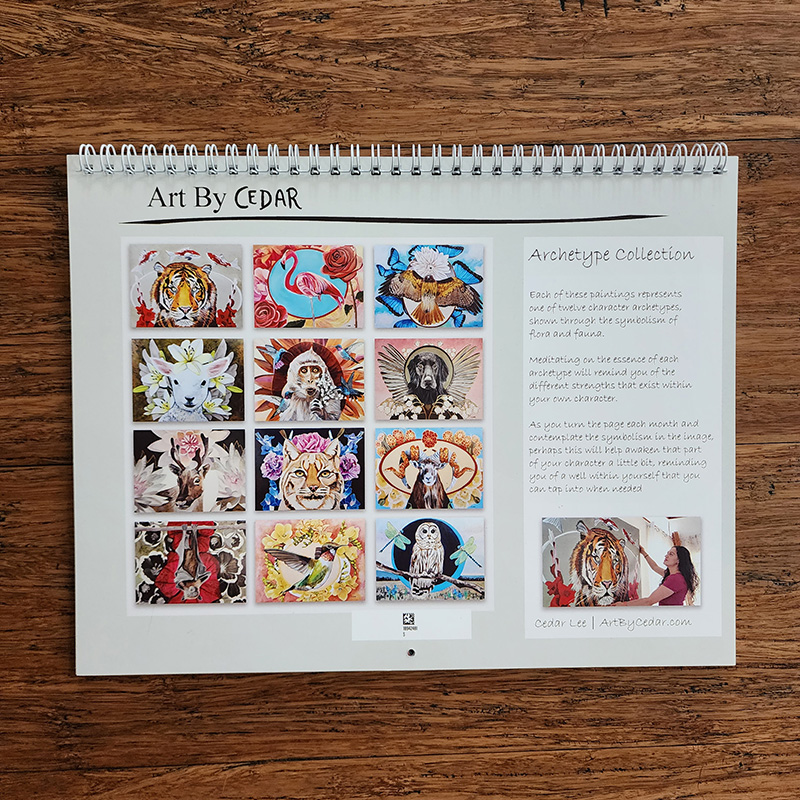 This calendar is 17″ x 11″ when hung on the wall. (~43 x 28 cm)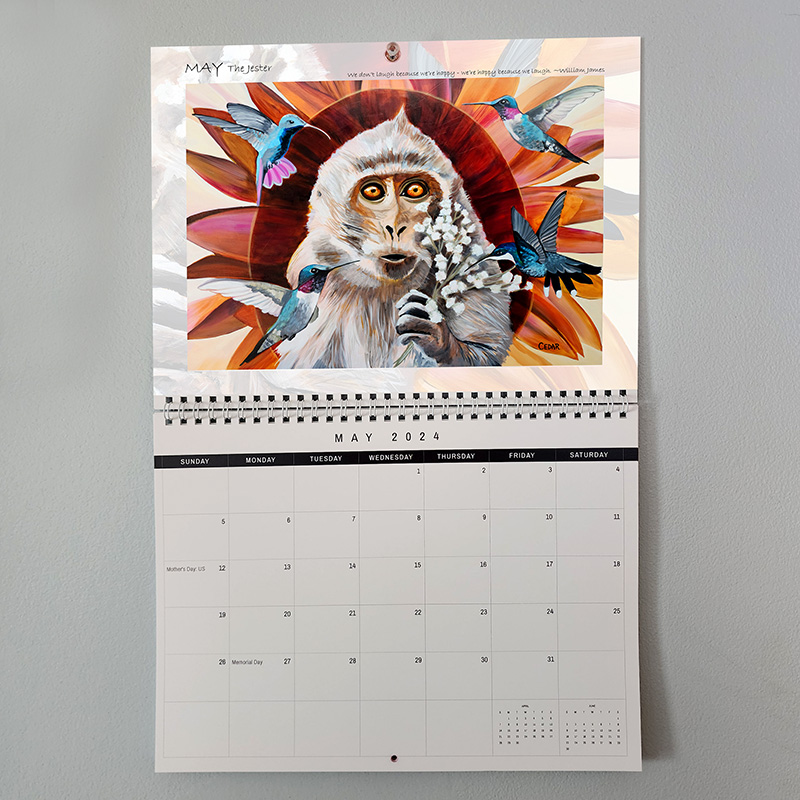 Cedar Lee is a contemporary artist specializing in large-scale nature-inspired art featuring forests, flora and fauna. More about the artist at ArtByCedar.com