My name is Cedar Lee and I'm a painter. This is me: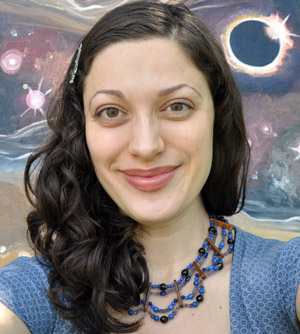 I'm a bookworm, a nature lover, a health nut, and a family woman with a do-it-yourself outlook on life.

I make beautiful paintings and sell them to people who want to add inspiration and beauty to their homes and offices.  There are few things more gratifying than that moment of connection when one of my paintings finds the person who was meant to live with it!

I love my work and my life.  I love adventure and challenge.  I've learned a lot since beginning the journey of my art career, and I want to be generous with my knowledge and experience to help fellow artists find success in their careers.

I like to visit faraway lands and to go on adventures of all kinds.  I grow things (tomatoes, flowers, children), I experiment in the kitchen, and my home is a continual work-in-progress.  Life is art.  Art is life.

To see a portfolio of my artwork, go here: ArtByCedar.com/paintings

To see a more complete bio, go here: ArtByCedar.com/bio

Feel free to contact me anytime: ArtByCedar.com/contact

And if you like my blog, don't forget to subscribe!